Traveling to East Asia for a vacation is a dream come true for many looking for a rich cultural experience. South Korea is one of the popular destinations in the region, with the city of Busan being a leading favorite tourist spot.
It offers lots of experiences in different parts of the city, leaving visitors with no time to get bored. Busan South Korea has dozens of popular historical sights and activities that you can indulge in for an entire week or longer, depending on your availability.
Busan South Korea Weather and When to Travel
Busan South Korea is an all-year-round destination, with thousands of tourists visiting the country from January to December. Even so, deciding on which is the best time to go depends on your goal for the vacation. The best months to travel to Busan are May to July and September, which is considered the peak time.
If your goal is to avoid crowds, plan to visit Busan in April or March at the beginning of Spring. Longer stays can extend to May when the weather is warmer and the flowers have bloomed.
For summer lovers, the best time to visit is from May to October, when the weather is perfect for the beach. Activities to do at night are also in plenty during this time of the year because people spend time outdoors.
If you love taking part in outdoor activities like cycling, walking, and hiking, consider visiting Busan from August to November. The weather is much cooler and ideal for spending time outdoors minus the summer heat. Occasionally, it rains, and it is advisable to always have an umbrella with you.
BUSAN WEATHER
What is Busan South Korea Known For?
From the coastline to the mountains, the second-largest city has a lot to offer tourists traveling locally or internationally. It is ideal for outdoor lovers that enjoy sightseeing with options to relax on beaches or stroll in the park while interacting with different types of nature.
If you prefer to stay in the city, there are lots to see in the diverse neighborhoods, shopping areas while sampling foods from the many street vendors.
Oldest port
Although Busan South Korea is a spectacular destination with lots to offer visitors, here are some things that make it stand out for tourists. If you are looking for a serene getaway, then Busan is the perfect tourist spot compared to other cities.
Its location surrounded by the Yellow sea that offers awesome views, leaving you relaxed and ready for a great vacation. Besides the sea, having one of the largest ports in the world in Busan has made the city famous. The port is functional all day and night, with ships arriving and departing, making maritime trade one of the most valued assets in the city.
Rich culture
The cultural past of Busan is interesting and captivating for tourists, making their maiden trip to the Asian region. Its unique cultural and ethnic diversity is evident in its many temples and diverse attractions.
Haedong Yonggungsa Temple is one of the famous sights because of its unique location on a mountain cliff. The Buddhist temple was built in the 1300s but has been rebuilt many times because of destruction by fire. Statues with animal faces and human bodies fill the temple and guard the temple alongside an eight-story pagoda.
Don't forget to visit the Gamcheon Culture Village to learn more about Busan culture.
Seafood cuisine
Fish lovers will find Busan a little heaven on earth because of the diverse seafood dishes. The restaurants and eateries spread across the city have some of the best seafood options for visitors.
Don't be afraid to try exotic delicacies, like sliced raw fish, commonly referred to as "hoe". If you love the famous Japanese dish sushi, you'll love this Korean fish dish.
Visiting Jagalchi Fish Market is also another place to go see different fish in Busan while enjoying fresh fish dishes.
Exquisite beaches
Busan has some of the most beautiful beaches in Asia, with tourists traveling to the city to relax and swim in the waters. The natural scenery surrounding the beaches is also captivating, making it a great place to go for a beach holiday.
Beaches in Busan
Summer in Korea is hot and sunny, making it the best time to plan a trip to the beach. Busan is the ultimate destination for beach lovers because of its beautiful coastline, perfect for water fun, water sports, and seafood. Here are some popular beaches to check out in Busan, South Korea.
Dadaepo Beach
Dadaepo is a hidden treasure in the western part of Busan with magnificent sunset views. The beach has several fishing spots, mudflats, and areas ideal for marine sports. Its many outdoor options make it the perfect destination for a beach holiday with lots of activities.
As the sun sets, the beach turns into a glorious scene that many tourists do their best to capture on their phones and cameras. For the best view, make your way to Amisan Observatory to capture the beautiful sunset in more detail. In addition to the sunset, pass by the Sunset Fountain, which is a performance of water flashes shooting up while dancing to music and lighting.
Haeundae Beach
Certainly one of the most famous beaches in Korea, Haeundae is naturally designed to bring all-around pleasure to visitors. In the south of Busan, the beach is famous for swimming, tanning, and other water sports. One of its famous landmarks is the Busan Aquarium, which showcases thousands of underwater sea life.
On the beach are unique cafes, polished hotels, luxurious hotels, and shopping centers offering world-class products and services. Its pristine beaches with sand that feels heavenly underneath the feet are perfect for a morning or evening walk. Haeundae also has a thriving nightlife with most nightclubs and bars open till morning, allowing revelers to party all night.
Gwangalli Beach 
Gwangan Bridge is one reason people visit the beach in Busan to enjoy spectacular sea views. The majestic bridge span across the expansive sea, making it the perfect spot for lovers, especially at night when it lights up. If you visit Gwangalli beach during the day, you can enjoy the breeze while strolling on the sand alone or with a partner. During summer, the beach turns into an entertainment spot for concerts, magic shows, and dance performances. At night, you can spend time at beach bars, nightclubs, and cafes enjoying drinks while interacting with the locals.
Songdo Beach
Adventure lovers will find Songdo beach, especially the long skywalk with a glass bottom that stretches across the sea. Although smaller than other beaches in Busan, it attracts lots of visitors that dare to walk the 365 meters on the beaches' main attraction, the skywalk. If you love watching the sunset, night views on the Songdo Skywalk are the best to as late as 11 pm.
Songjeong Beach
Small crowds, gentle waves, and shallow waters make Songjeong a tourist paradise. The beach attracts visitors all year round, with the majority being surfers looking to enjoy the water. You can relax on the sandy beach and enjoy the chilled ambiance during the summer. When hungry, take a walk along the beach and sample the dishes offered at the many eating joints in the area.
Hotels in Busan
Accommodation in Busan is in plenty with options available for all budgets. It is advisable to check online for the best deals before arriving in the city, ready for your vacation.
If traveling to Busan, you can choose from 4-star and 5-star hotels plus exclusive villas. The hotels are spread across the city and offer top-notch services to clients.
If traveling on a budget, check out hotels that offer free breakfast so that you only pay for your evening meals when you return from sightseeing. Some hotels that offer such deals are Homers Hotel and Paradise Hotel in the city. 
Luxury 4-star and 5-star hotels that provide all-around service with all the luxuries are like Park Hyatt and Avani Central. These hotels guarantee top-of-the-range facilities and world-class services for visitors vacationing in Busan.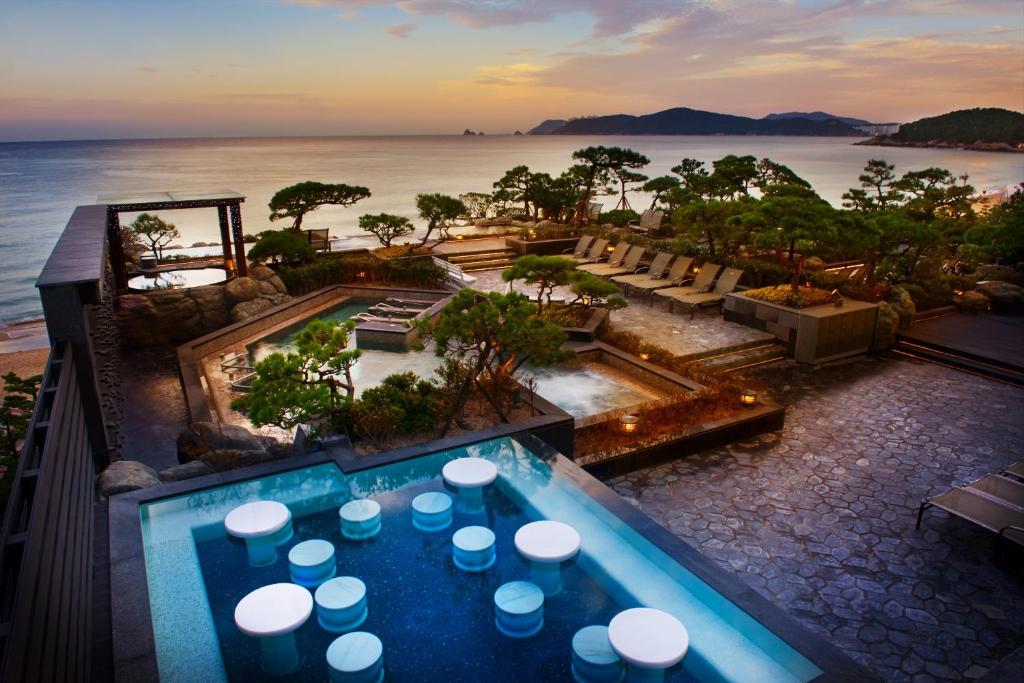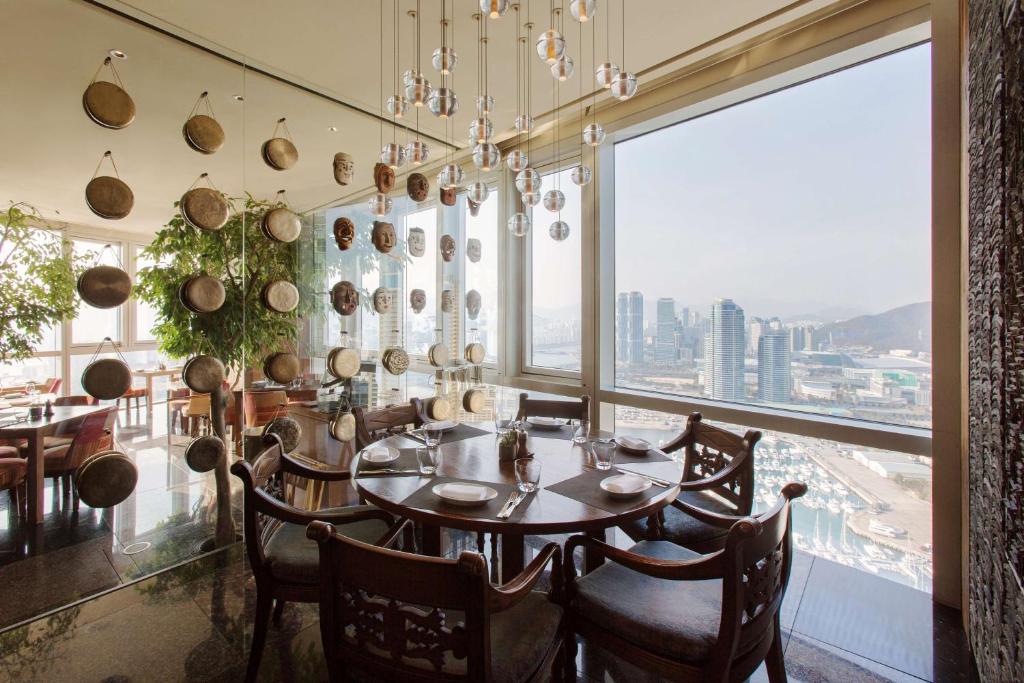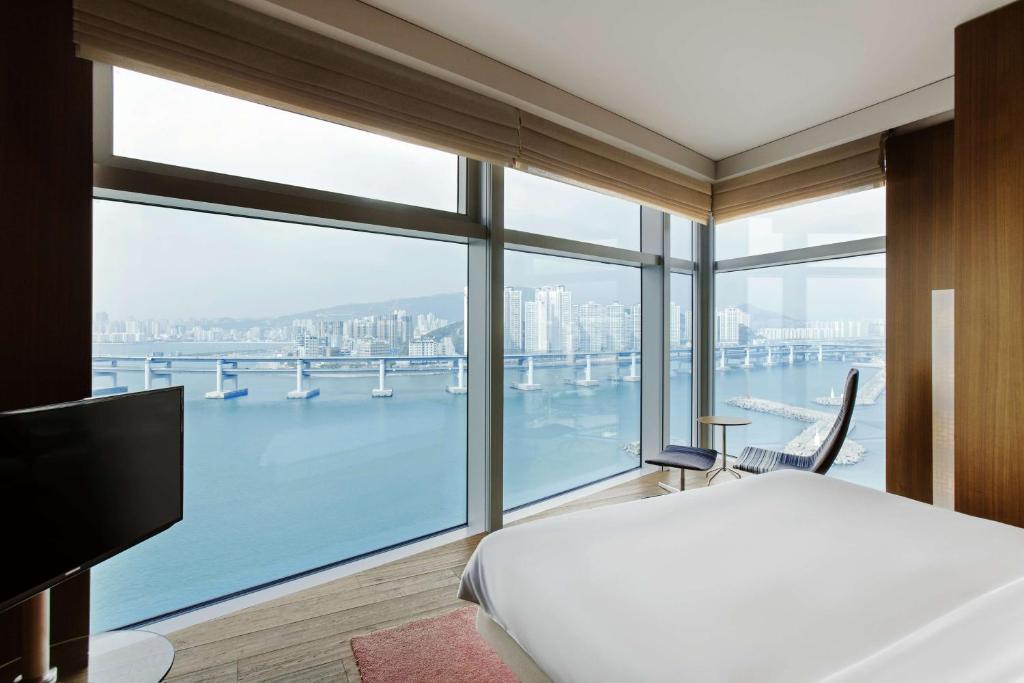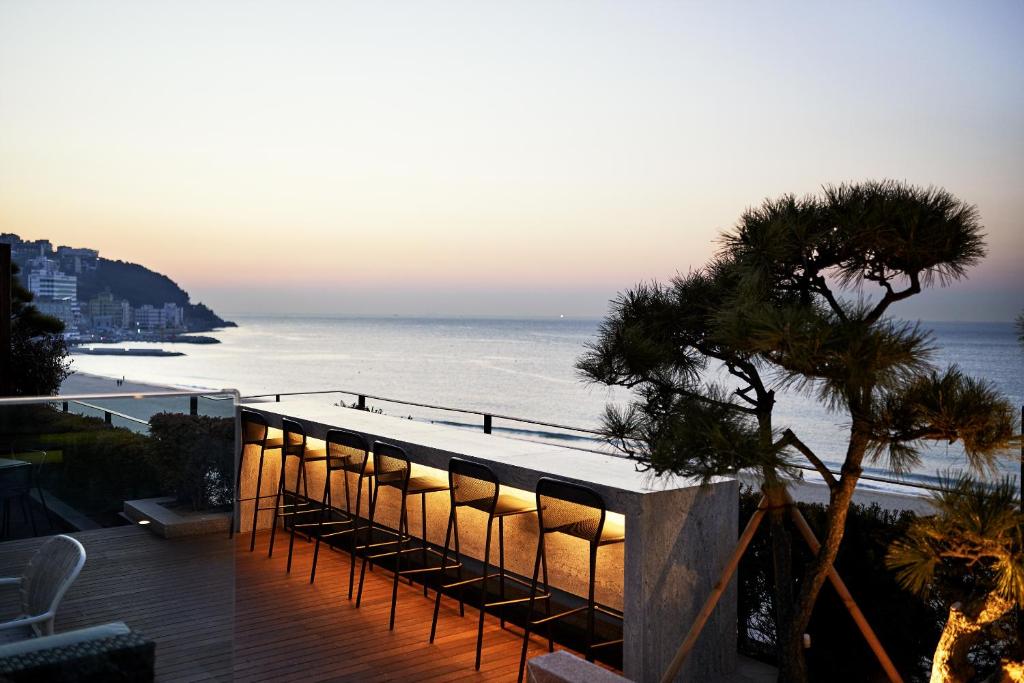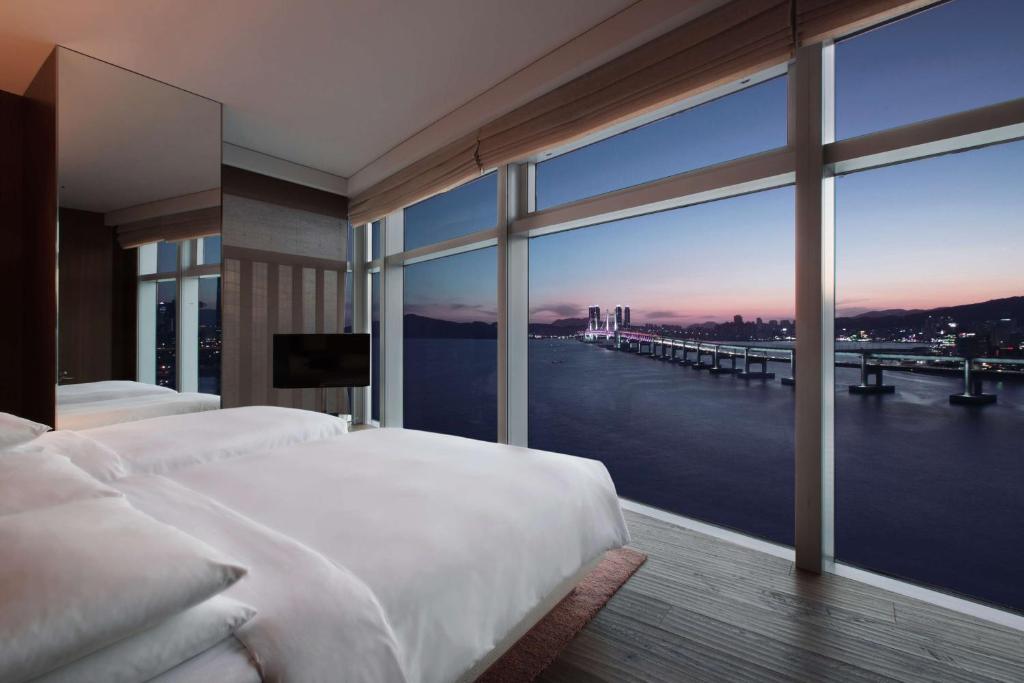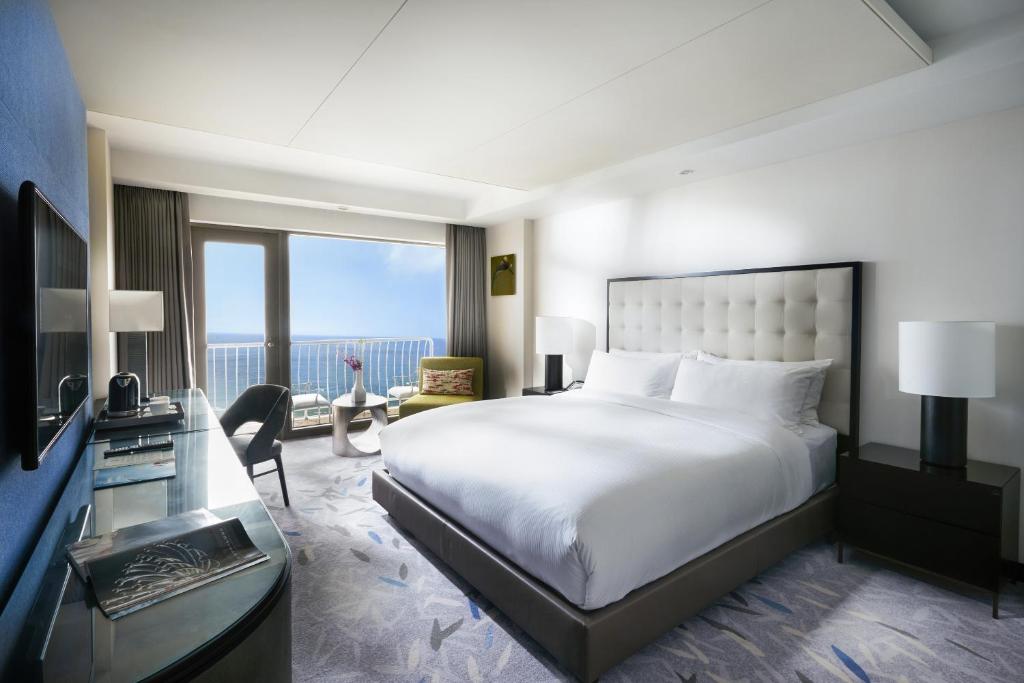 Food Culture in Busan
Busan is slowly becoming a preferred destination for food lovers in Asia. The food scene in the city is fantastic, with hundreds of restaurants, cafes, and street vendors offering tasty dishes.
As a port city, it is common to find many menus offering fresh Korean seafood dishes made the traditional way. However, some restaurants serve Korean cuisine with a twist, resulting in delectable meals. If you are looking to take a gastronomic trip while in Busan, check out the places below, for an authentic Korean experience.
Choryang Milmyeon
At Choryang Milmyeon a chilled bowl would cost you around 4,500 won (or $3.3 USD). You will get a generous portion of wheat flour noodles and cold broth with finely sliced meat. It's also quite spicy, as it is seasoned with dadaegi (red pepper sauce), grated cucumber and a boiled egg on top. The broth is boiled with multiple herbs that make this meal delicious and flavored!
-Address: 225, Jungang-daero, Dong-gu
-How to get there: Busan Station (Metro line 1), exit 7. Find the restaurant after KB Kookmin Bank.
-Hours: 10 a.m. to 10 p.m., daily
Gaegeum Milmyeon
-Address: 9-4, Gaya-daero 482beon-gil, Busanjin-gu
-How to get there: Gaegeum Station (Metro line 2), exit 1. Walk five minutes until the entrance of Gaegeum Market. Walk another 15 meters to find the restaurant on the left in the first alley.
-Hours: 10 a.m. to 8 p.m., daily
Gukje Milmyeon
-Address: 23-6, Jungang-daero 1235beon-gil, Yeonje-gu
-How to get there: Busan National University of Education Station, exit 5. Walk about three minutes and turn left down an alley. Follow the alley for about 30 meters and you will see the white restaurant signboard on the left. 
-Hours: Noon to 9 p.m., daily
AnGa Restaurant
-Address: 494-1 Jwadongsunhwan-ro, Haeundae-gu, Busan, South Korea
-How to get there: Jungdong Metro Station exit 5. Walk a few minutes and on your left you will see AnGa restaurant.
-Hours: 5 p.m. to 12 a.m., daily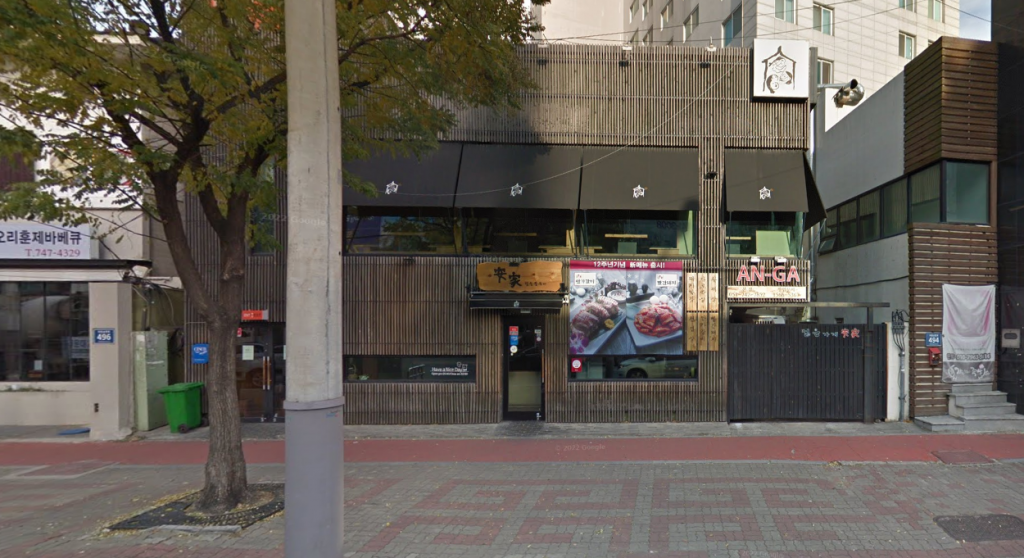 If you have been searching for a new experience in travel, plan a trip to Busan South Korea, and get the best of the Asian continent!