You're probably wondering what is Tbilisi known for, as you've heard many people talk about it. Maybe you're thinking of planning a trip there yourself just to see what the fuss is all about. Well, before you decide booking your stay, we suggest you read this article just to make sure you know where you're headed to.
Located right where Easter Europe meets Western Asia, Georgia lies on the coast of the Black Sea itself.
Tbilisi is actually the capital of Georgia and its most significant city, situated near the bank of the Kura River. it has a bustling European ambience with its marble residences set around perennial plant squares and meandering lanes.
It is the type of city that lures you, gently exposes itself, and eventually gets underneath your skin. Georgia is sleek and wild, charming and unconventional all at the same time, boasting an exciting and rich cultural heritage.
Tbilisi is a vibrant city with a diverse range of tastes and sensations that you will surely not quickly forget. If you're looking to find out what is Tbilisi known for, just keep on reading.
Enjoy the Old City of Tbilisi and its Panoramic Skyline
Tbilisi is located on the Mtkvari River, near the foothills of the Trialeti mountain chain (Kura River). The combination of rising hills and running water creates incredibly breathtaking views. High in the mountains, there is an overhead line. Catch a chairlift from Rike Park on the river's left side to Narikala Fort for a panoramic skyline view.
All over history, Tbilisi has been subjected to battles and invasions. It has been the site of several confrontations due to its position between Europe and Asia. The Old City of Tbilisi has been devastated hundreds of times, yet a large portion of it has somehow survived. It's easy to get caught up in its vibes, admiring the antique mansions and terraces.
The vibrant streets are lined with stores where you can buy a lovely souvenir to take back home. A look across open windows and into the numerous green courtyards will give you a true sense of the regular world of Tbilisi!
The Delectable Cuisine & Up-and-Coming Restaurants
Dining is among the most attractive and pleasurable activities in Tbilisi. At least that's how it was for me!
Georgia is a food paradise, with a diverse culinary that dates back hundreds of years. And you must eat at least one of my favorite Georgian delicacies, Khachapuri, Khinkali, or Pkhali, before leaving Tbilisi.
Khachapuri is a Georgian cheese bread with an egg splash! It's the perfect combination between a tasty bread, different types of lovely cheese, one egg and some delightful herbs. Depending on the region, it can be served in different ways, but you can always enjoy it over breakfast or even lunch.
One of the most popular foods in Tbilisi and the whole Georgia is Khinkali. These are meat filled dumplings, which are so similar to Chinese Soup Dumplings, only much larger! Again, depending on the location these can be filled with a mixture of mushrooms, cheese, lamb or potato, but the most common ones are with pork and beef.
If you love your green veggies, then Pkhali might be something you will enjoy. It's traditionally made out of spinach, onion, garlic and other herbs. Walnuts and vinegar is also added to this dish, making this one of the most unique side dishes out there.
To get a flavor of traditional Georgian food, you should try a residence dinner. Naturally, this can be challenging, but Georgians are pleasant people. And, why not give it a try? If you really want to get a taste of the local dishes, as everywhere, food cooked in households is always tastier!
What is Tbilisi known for? The Creative Spirit!
In Tbilisi, there's stuff in the air that's difficult to describe. There seems to be an exciting feeling of life here as a developing city pushing its years into the future after a complex history.
The Georgian capital is brimming with artists and creative types of all kinds, as you will probably see for yourself! You'll just adore the bohemian art installations and nightclubs that dot the city.
Taking a tour and and having lunch (yes, food in Georgia is fantastic!) are one of my favorite things to do in Tbilisi.
Palpable History & Mtskheta
Tbilisi was once a part of several empires, but it's been a unitary state since the Medieval Era. Mongolians, the Ottomans, Russians, and the USSR have all occupied the region.
Tbilisi, Georgia's capital, exemplifies the country's old and distinguished history. The city's environs, too, have a lot to offer.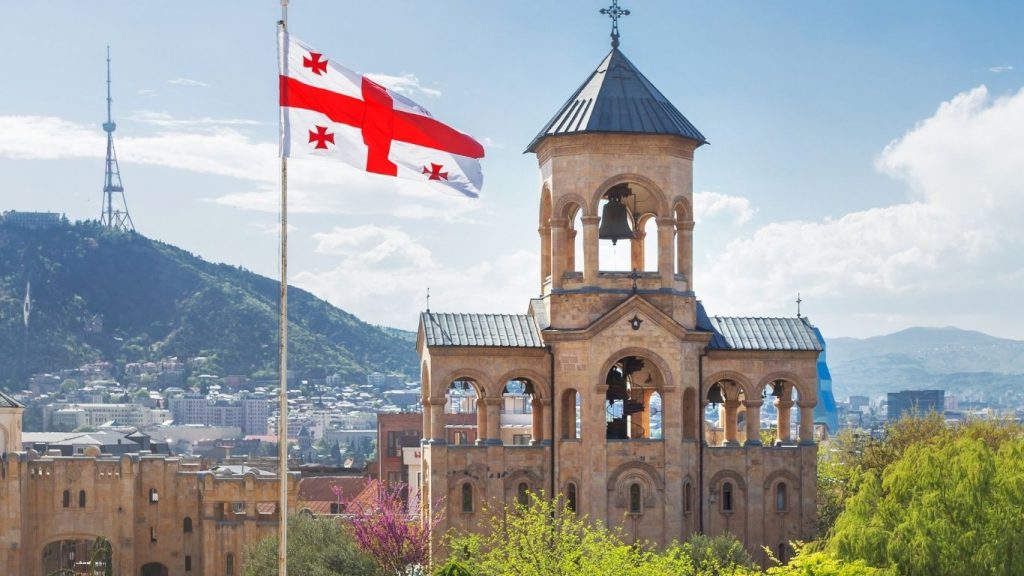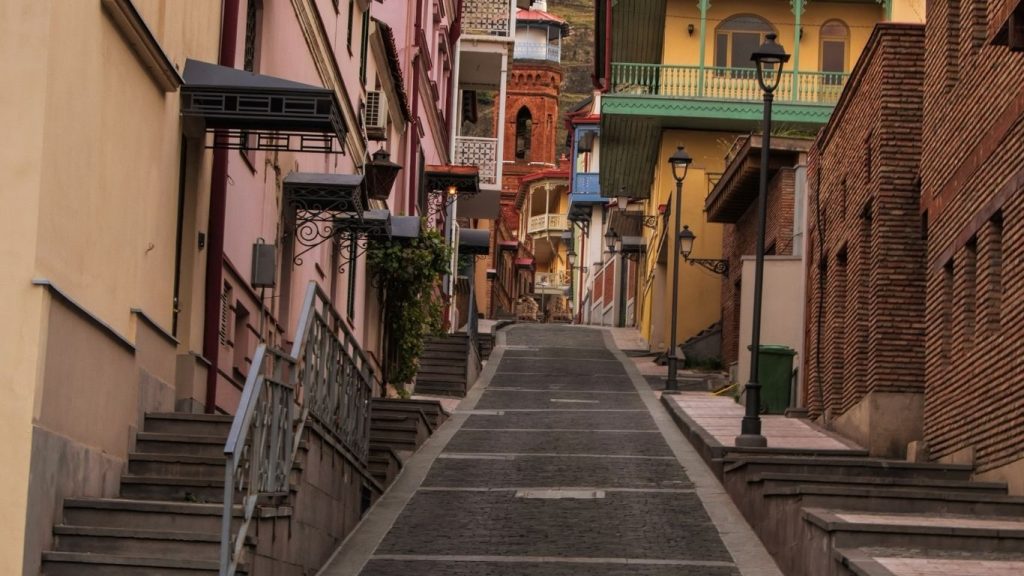 Hipster Hotels That Are Cool
I enjoy a few things much more visiting a lovely luxury resort where you can get a real sense of place and feel the personalized experience.
Thanks to Georgian warmth, Tbilisi's magnificent differences, and the city's mood, there are many such things here. The resorts alone are motivation enough to come.
The Rooms Tbilisi is a favorite place in town. It is located in the Old City, notably in Bella, a shabby chic area. A hipster's and boutique's fantasy come true! Its present design, which was once a publication, combines modern elegance with New York modernism.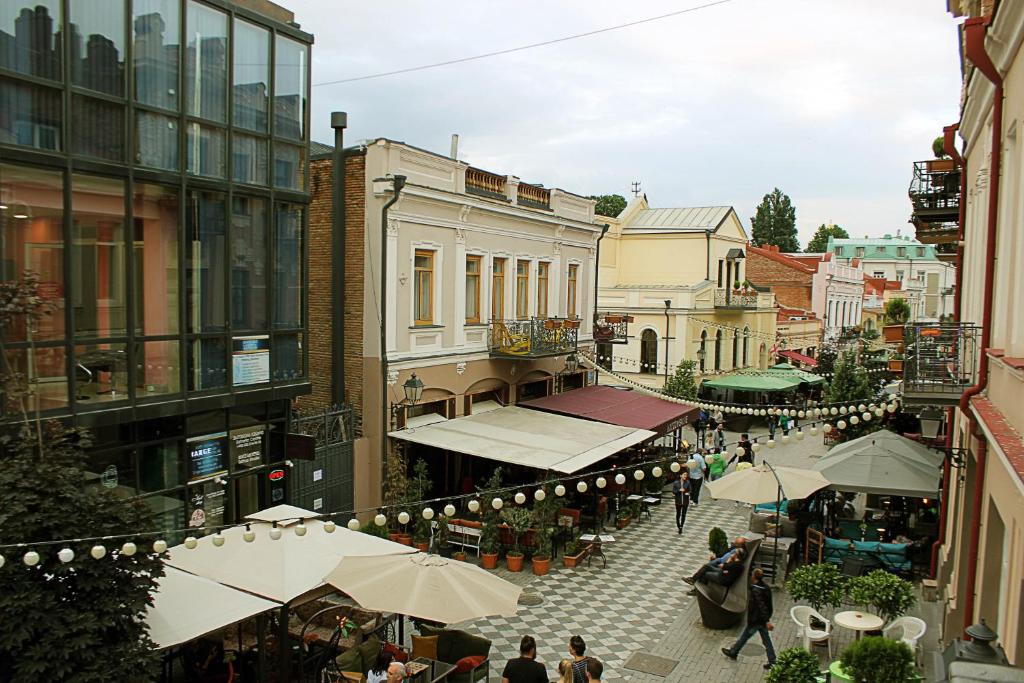 Is Tbilisi an Expensive City to Visit?
In compared to other European cities, Tbilisi is a comparatively affordable city. It has a cheaper living cost rating than London, France, and Florence.
For contrast, the typical annual payment for a flat in central Tbilisi is around $350 USD, whereas the same area in New York City would cost nearly $1,500 Us dollars. Nevertheless, costs are greater than they were when Russian attacked Georgia in 2008 over through the autonomy of Southern Ossetia and Abkhazia from Georgia.
Tbilisi's typical rent standard is relatively inexpensive compared to other European cities, making it particularly appealing to ex-pats and digital nomads. Food and beverages are affordable, public transportation is inexpensive, the city is quite accessible, and has reasonable accommodation choices.
So, are you still wondering what Tbilisi is known for after reading through all this? I guess you have to see it to actually feel it, as the case with all the places!