If you're wondering how to organize a trip abroad and you're thinking you might be in over your head, don't stress! Organizing a trip abroad requires careful planning to ensure that everything runs smoothly. But, rest assure, there are several online tools that can be of great help, including a travel checklist which we use every time we set up for adventure!
Besides having a checklist, there are some stages of planning that we go through. I've found this method to work great for me, and I'm kind of hoping it will work great for you, too. So, without further ado, you've got the whole plan below!
Determine Your Destination
So, first things first. You'll need to determine where you plan on going. Are you looking for a relaxing beach holiday, a cultural experience, or an adventure? Consider the climate and the season at your desired destination, as well as any cultural events or holidays that may impact your trip.
Also, don't you neglect the time it takes to reach your destination! Think about how long it will take to get to that location and if that works for your schedule. Keep in mind that you also need to return back home, and that would probably take as much time as arriving there.
Try choosing a destination that aligns with your personal interests and hobbies, such as hiking, cooking, art etc. You wouldn't want to visit a place that looks great in the pictures, but is of no actual interest to you. Think that you'll be spending some time there and it should be great for you!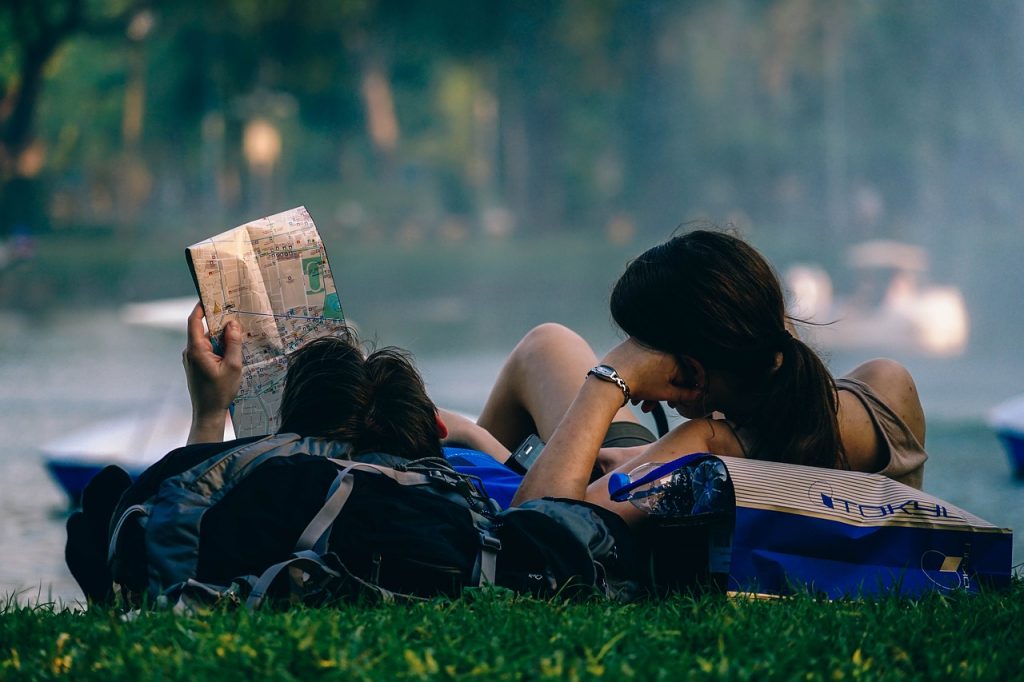 Research VISA Requirements
While organizing your trip, don't forget to check for VISA requirements. You might be surprised to know that VISA takes some time to be delivered – if you're lucky and you get it!
Check the country's official government website. Look for the visa requirements section on the country's official government website. This will give you the most up-to-date and accurate information.
Another alternative to the above is to find the website of the embassy or consulate. Each country has its own embassy or consulate in other countries. You can check their website for visa requirements and procedures.
A great way to check for VISA requirements would be on travel advisory websites: Websites like Lonely Planet, TripAdvisor, and Travel.State.Gov provide information on visa requirements for different countries. You can also post in travel forums and see if anyone has any extra tips on that.
Many travel insurance providers have a section on their website dedicated to visa requirements for different countries. So, this is another way to check, as you'll most likely want insurance anyways.
You might find all the information on one website or a forum guide. However, it's always a good idea to double-check the information you find and to check with the embassy of the country you are visiting to confirm the visa requirements before you travel. Just so there are no surprises.
Book flights
Booking in advance is always a great way to save some money on airfare. Once you've decided on your destination, try purchasing the flight several months before you want to leave. Flights tend to be cheapest during the week, and most expensive on weekends.
You could also try to use websites like Kayak, Skyscanner, or Google Flights to compare prices from different airlines and travel agencies. Budget airlines like Ryanair, EasyJet, or Southwest often offer cheaper flights than major airlines, but be aware that they may have additional fees for baggage and other services.
Direct flights are often more expensive than flights with layovers. If you don't mind a longer travel time, consider booking a connecting flight to save money. But, keep in mind, it will save you money, not time!
Book accommodations
Looking at how to organize a trip abroad, you should consider booking your accommodation a priority. That's because you'll be sleeping there for most of the time.
Try to determine the location of the accommodation in relation to your desired tourist destinations or activities. This will make it so much easier and less time consuming for you, when you get there. So, the closer you are to your activities, the less time you will waste getting there and save up on energy!
Comparing prices of different accommodations and book the one that fits your budget, is something you should do. This is not only related to your budget, but didn't you ever have that moment when you go: "Aww, I could have chosen this one, it's much better!". Take your time and don't rush into buying the first place you see. I always use Booking.com to scan the area and choose where to stay. It has never failed me!
Don't forget to read online reviews from previous guests to get a sense of the quality of the accommodation and its staff. Although some guests would just leave negative reviews for any small thing, if the grade is low, then be warry!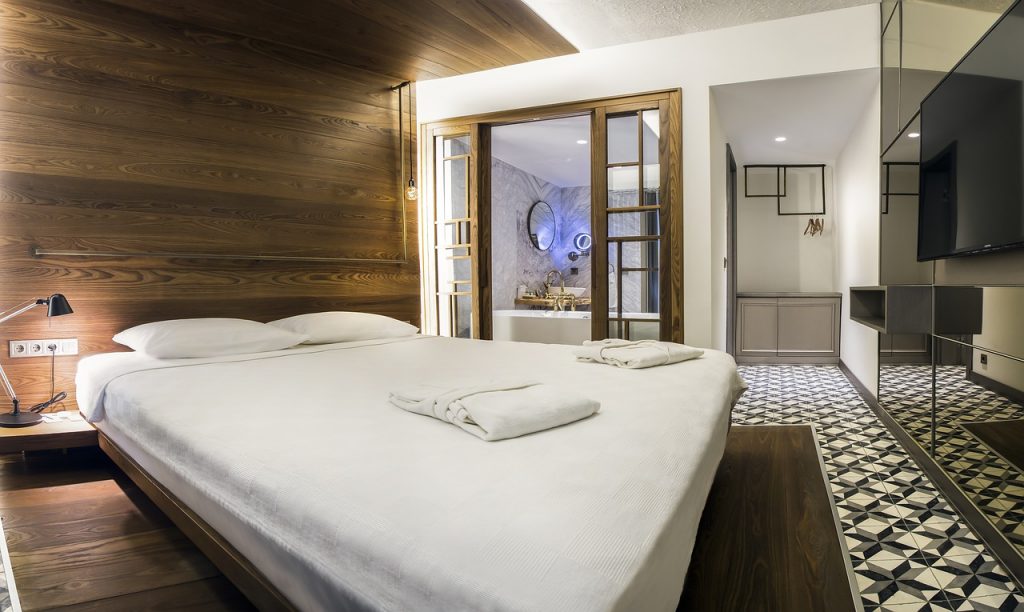 Plan Your Itinerary
What do you want to do on your trip? You should start with this question if you're wondering how to organize a trip abroad. This is one thing that you should consider ahead, just to make your life easier. Try to avoid reaching your destination and not knowing where to go or what to do. Planning is everything!
Plan the number of activities and destinations you can visit. Do you want to visit museums, go sightseeing, participate in outdoor activities, or relax on a beach? Gather information on the destinations you plan to visit, including popular tourist attractions, local customs, and the best times to visit.
Make a list of must-see sights and prioritize the sights and activities you want to experience. Allocate enough time for each one.
Plan your itinerary in a way that minimizes travel time between destinations, so you can make the most of your trip. If you won't do that, you might end up spending more time between attractions than actually seeing them.
Try booking activities in advance, in order to avoid disappointment, especially if you are traveling during peak season. I always use GetYourGuide to plan ahead. Plus, it gives me great suggestions, depending on there I'm going.
Make sure to include some downtime in your itinerary, so you can relax and recharge. Plus, don't be afraid to change your itinerary if you encounter unexpected situations or find new, interesting activities along the way. There's nothing wrong with that!
Research Transportation Options
If transportation isn't included in your How to organize a trip abroad, then you'd better include it!
Taxis are sometimes expensive to use around a city or between them, so you might find it better to just use local transportation. This will get you there, without a doubt, and mostly on precise timing.
Visit the city's official tourism website for information about public transportation options, such as buses, trains, and subways. They usually provide tourists with that information on the website. If you won't have internet there, print the guides.
Some cities that are a tourist destination all year round offer the so called City Pass. This will come in handy for some places, but depending on your stay you can find it convenient or not. When we went for two days in Rome, we didn't buy it, as we did not need it or found it convenient for our trip.
Check out online travel forums and travel blogs to see what other travelers have to say about the city's transportation system. Try to ask about the local transportation customs and etiquette, such as the preferred method of payment or the need to validate your ticket.
Consider the cost, frequency, and convenience of each transportation option when making your decision.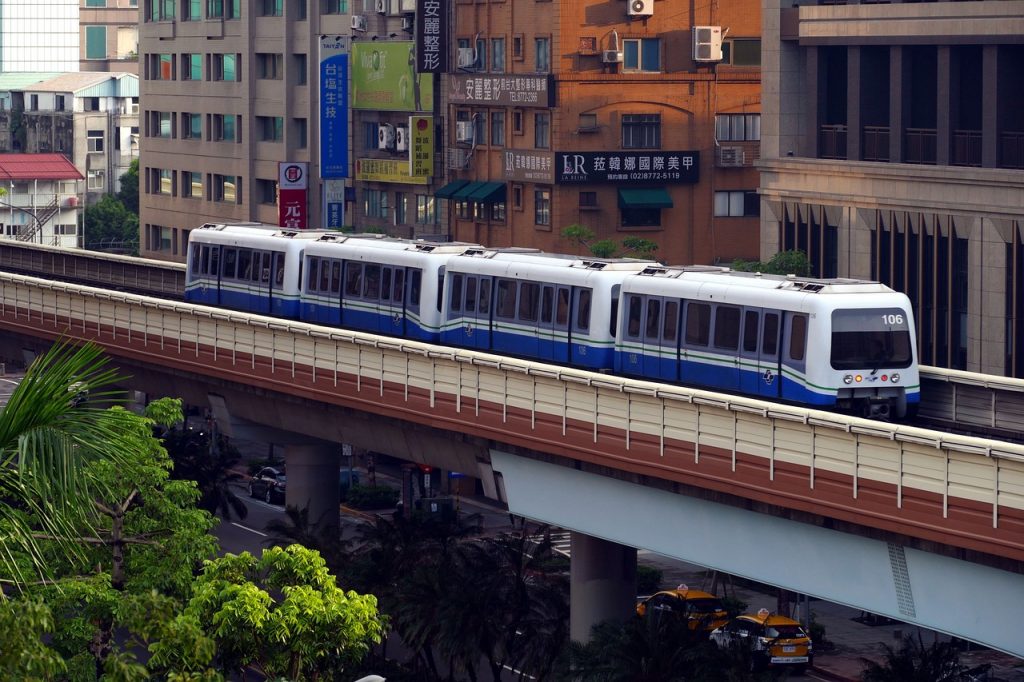 Budget Your Trip
Start by determining the amount of money you have available for your trip and allocate it for different expenses, such as transportation, accommodation, food, activities, and souvenirs.
Research the cost of transportation, accommodation, food, and activities in your destination. Look at different options to find the best value. Don't settle with the first option. If you do your research well, you might find something better.
Be sure to set your priorities straight. Try to decide what is most important to you and allocate your budget accordingly. For example, if you're a foodie, you might want to allocate more money for dining experiences. If you're someone that loves art, you might consider a higher budget for galleries and museums.
Being flexible with your itinerary and being open to different experiences can help you stick to your budget while still having a memorable trip!
Prepare for Emergencies
Keep in mind that unexpected expenses may arise and be prepared to adjust your budget accordingly.
To prepare for emergencies while traveling abroad, consider getting travel insurance. Travel insurance can help cover the costs of unexpected events such as medical emergencies, trip cancellations, and lost or stolen belongings.
If you're traveling to another country, you should research the emergency services in the country you are visiting and keep the numbers handy, including the local ambulance and police. You never know when you might need them.
When traveling outside the country, I always make copies of my passport, visas, and other important documents and keep them in a safe place. I don't usually travel around with the original documents as they can het stolen or I just might lose them.
Familiarize yourself with local customs and laws. Do a quick research of the customs and laws of the country you are visiting and make sure you understand and follow them. Also, research any potential health risks in the area you will be visiting and consider taking necessary precautions.
Avoid attracting attention to yourself, especially with valuable items such as jewelry or expensive electronics. Stay alert and aware of your surroundings and avoid walking alone in unfamiliar or dangerous areas.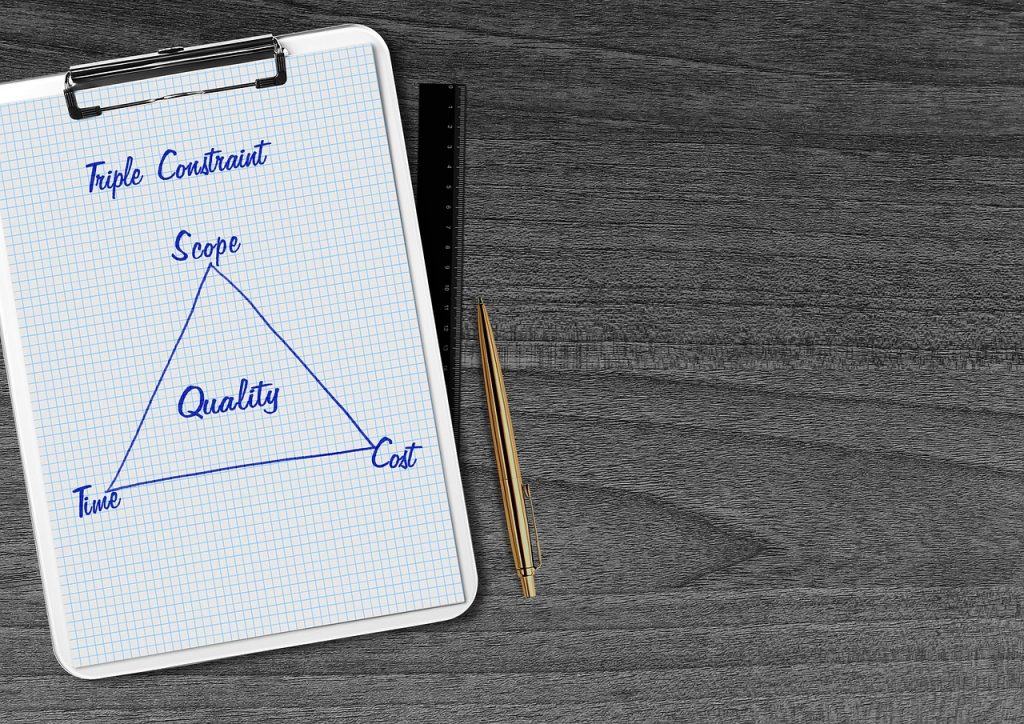 Pack Smart
How to organize a trip abroad without overcrowding your luggage? When packing for a trip, it's important to be smart and efficient with what you bring. Pack smart!
Write down everything you'll need for your trip, including clothing, toiletries, and electronics. Make sure to check the weather forecast for your destination and pack accordingly. You don't want to be wearing a warm sweater when the sun is shining like mad!
Packing multi-functional items can save you a lot of hassle. Choose clothes and accessories that can be worn in multiple ways, and so you'll have multiple outfits with just a few items.
Wear your heaviest shoes and jacket on the plane to save space in your luggage. I know I always do that when traveling by plane and it has sometimes cleared my luggage so much!
Pack a carry-on bag with essentials such as medication, passport, and a change of clothes in case your checked luggage gets lost. I use a backpack whenever I travel.
Bring travel-sized toiletries to save space and avoid having to buy them at your destination. As a general rule for myself, I never bring things with me that are not expensive and can be purchased locally – shower gel/soap, toothpaste and even towels! It saves me a bunch of space in the trolley, and I can leave them behind without feeling sorry.
Leave some extra space in your luggage for souvenirs and purchases made during your trip. Don't fill up your space from the get go. Remember that you won't be coming back with less, but probably with more!
Enjoy Your Trip
This is the best advice I can give you if you're wondering how to organize a trip abroad. Just have fun!
Embrace the local culture. Try new foods, visit local markets, attend cultural events and immerse yourself in the local way of life. While having a plan is important, don't be too rigid. Leave room for unexpected experiences and be open to change.
Don't just stick to tourist areas, venture out and discover hidden gems in the city. Take photos, keep a journal, or collect souvenirs to remember your trip.
Last, but not least, respect the local environment and culture, and be a responsible tourist.