If this is the first time wanting to see Halong Bay, then you're in for a treat! This place is included in UNESCO World Heritage Sites and it boasts a magnificent beauty, that can barely be described in words.
Rising from the emerald waters are gorgeous limestone mountains, all covered in lush greenery. This view of Halong Bay makes you feel like you're in a dream. But not even in your wildest dreams could you imagine something so spectacular even existed!
For all you nature lovers, kayak enthusiasts, rock climbing junkies and passionate scuba divers, this place has everything you wanted and much more.
This divine place is said to be formed in the beginnings of Vietnam itself. Legend states that Halong Bay was protected from enemies that wanted to conquer it by a mother dragon and her cubs.
When the enemies started coming in from the Northern waters, the dragons frantically started blowing gems and fire over them. Every gem would turn into a towering cliff so that they would not pass, and the fire would disperse the enemies.
While flying over the water, the mother dragon and the cubs would hit the cliffs with their tails, thus carving what will become one of the wonders of the world today: Halong Bay!
The creatures from the sky fell in love with this place, so they decided to settled in the bay. The mother dragon took control of the wonderful waters of Halong bay, which actually means "The place where the dragons descended" and the cubs nested in the neighboring bays, Bai Tu Long and Lan Ha.
And if you're not yet convinced of this wonderous place, take a good read down below and you'll surely be booking your trip!
This article includes the following information:
Getting from Hanoi to Halong Bay
When to visit: Halong Bay weather
Top activities: Halong Bay cruises
Restaurants in Halong Bay
Where to stay: Halong Bay hotels

From Hanoi to Halong Bay
Halong Bay is situated roughly 170 km away from Hanoi and it can be easily reached by bus, a taxi or train.
If you want to travel from Hanoi to Halong Bay, you should know that the costs are not that high. In fact, they can be both affordable and also expensive if you want to travel in style.
Regular buses will cost you around $6 USD to take you to Halong Bay, while microbuses will charge you around $12 USD. You can also choose a limo bus that will take you there for about $25 USD or a taxi that can charge up to $120 USD.
You also have the option to go to Halong Bay via train. It's super decent and you can enjoy the experience. You will have to take the train all the way up to Hai Phong City and then a bus transfer. This will all cost you around $10 USD.
If the options above still don't satisfy you, there's always the aerial way. There's two airports that will get you closer to the dazzling emerald waters: the one in Tuau Chau island, from where you can take a ferry to Halong city or the private Van Don International Airport.
Halong Bay weather
We'll start off by saying that the best months to visit Halong Bay are October to December. That's when the weather is the most pleasant with low chances of rain, but huge crowds of people.
Being so close to Hanoi, it kind of has the same weather. They share the humidity and tropical monsoon weather, throughout the year. But while the south of Vietnam has only a rainy and a dry season, Halong boasts all four seasons.
Winter in Halong bay starts in late December, includes January and last until late February. It's not he kind of winter where you would see snow fall, but temperatures will drop to 13-20°C. It's mostly foggy in the mornings and afternoons, but temperatures are perfect for hiking and tours. You might want to pack some cardigans with you and an umbrella, as the climate is humid with high chances of rain. The great thing about this season is that it's less crowded and you can enjoy the Lunar New Year around this time.
Spring also brings humidity and temperatures around 24°C. However, the foggy mornings start to go away and you can surely take a swim or go kayaking if you fancy it. Spring also brings new festivals such as Hung Kings Temple Festival and Reunification Day which will surely delight you! Spring starts in March and ends in May.
Summer is also known as the storm season, but it's the most fabulous time to visit. There's a lot of sun, temperatures being around 29-32°C, and you will have a clear view of the surroundings. The sparking waters turn emerald and the tropical sights will delight your eyes! Summer starts in June and lasts until September, so you will have plenty of time to book your trip. Be careful, as in August it tends to rain a lot, but don't be too scared. You will enjoy short shower rain with a clear sky after.
From October to December fall takes reign over Halong Bay, with humidity dropping considerably. The temperatures are still pleasant, around 13°C-21°C, making it the peak season for tourists to visit. This is also the time for the New Year and Christmas, so if you want to celebrate in a fantastic scenery, then this is the season for you!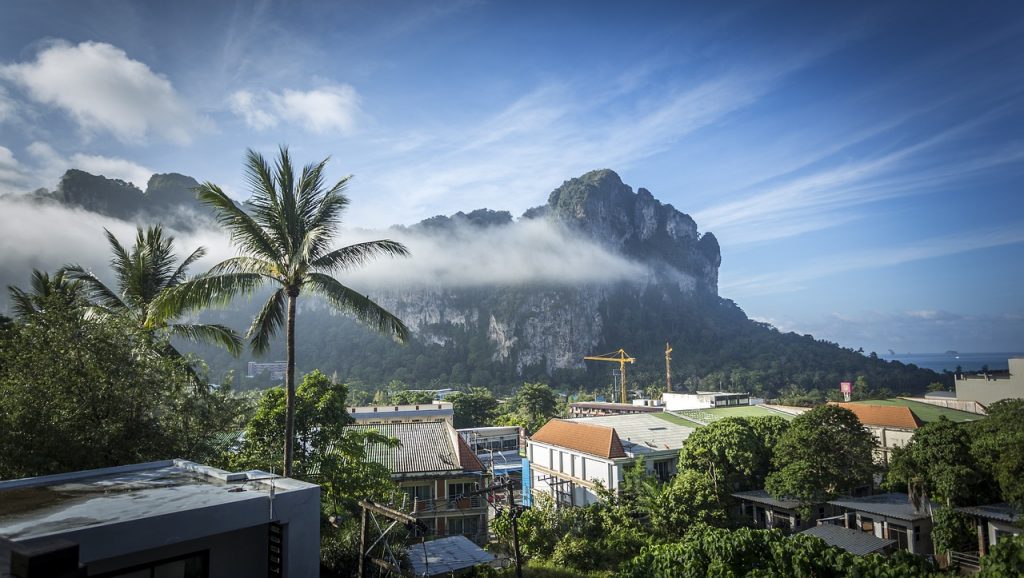 Sat
Sun
Mon
Tue
Wed
Thu

+

25°

+

24°

+

24°

+

23°

+

26°

+

27°

+

19°

+

20°

+

20°

+

21°

+

22°

+

23°
Halong Bay cruises
A cruise in Halong Bay is definitely something you must explore while in the area. It would be a shame not to embark on a mesmerizing boat trip on these lean waters!
If you're thinking that a cruise might be to expensive for you, well guess what: cruising companies have packages ranging from budget to luxury! You might want to check out Halong Bay Cruise and see for yourself.
You can go on a cruise straight to LanHa Bay or go to Vietnam's hidden treasure, Ninh Bin, but you can't do that without making a reservation first.
If you have decided to take on a cruise, make sure you book it first, as these are one of the top things to do while in Halong Bay. You can make the booking directly at the agency headquarters, or online (which is faster and easier).
Also, there are several types of cruises. I will list below some of them, so you can decide if any fist your profile.
One day cruises. These cruises usually depart from the islands in the bay, like Ban Sen, Cat Ba, Tuan Chau, etc. Don't let the cheap price get you into thinking it's not worth it. The tickets start from $15/person up to $50 and, depending on the route, takes between 4-8 hours. The meal is usually included, making this type of cruise both affordable and great!
Two days and one night cruises. You will have to board the ship at about 12am and disembark around the same time the next day, The costs for this kind of trip starts at around $100 USD - depending on the boat and season. Make sure to ask with the tour operator what's included.
Three days and two night cruise. In our opinion, although these are the most expensive cruises (around $160 USD and higher), they provide the best experience and are thus the most advantageous. The time spent on the boat per say won't be that long, but you'll get to see the most objectives and splendid scenery.
When thinking of taking a cruise, don't just think about how much it costs. Make sure to also check reviews of the companies, the boats they have and customer experience. The newer the boat and the higher the number of good reviews, the better.
Another thing you should consider when going on a cruise is the route. Make sure the cruise you pick lands where you want to go.
Don't forget to compare offers and be sure to check what meals and beverages are included! You might get an unpleasant surprise while you're onboard that might just ruin your trip to this remarkable scenery.
Restaurants
You might think that Halong Bay restaurants would be hard to find, but you couldn't be more wrong. Seafood, European, Asian or even Vegetarian, this place has them all.
Avocado Restaurant is one of the nicest to enjoy your meals. The food portions are large and the menu offers both Vietnamese and European dishes.
If you're someone who loves barbeques, then Papa's BBQ Restaurant is your go-to. Spare ribs, chicken wings, pork knuckles and pastas are probably the best in town. You can view the pricing here, on their online menu.
3Vins Restaurant & Wine Bar is a bit of a posh location, serving one of the best seafood out there and great wine. But, if you fancy some panacota cream, or maybe fresh tuna canape, they also have that, amongst many other superbly cooked dishes.
Nhà Hàng Linh Đan Halong is something you should try, while you're in Halong Bay. It servers Vietnamese food and it's got a more familiar feel to it. It's the place you can relax and enjoy a wonderful meal, amongst locals and friendly staff. It's also vegetarian friendly.
Halong Bay hotels
Halong Bay offers a great deal of accommodation. Be it on land, or on cruises, you'll be guaranteed a great sleep and comfortable staying.
D'Lecia Ha Long Hotel - from 47 EUR per nigh
Citadines Marina Halong - from 68 EUR per night
This hotel is absolutely wonderful! It's brand new and modern, with a fresh design, big apartments, very comfortable. Tourists appreciate its good food and reasonable prices