Matamoros in the northeastern state of Tamaulipas is a famous city in Mexico. Its growing economy and various attractions make it a popular destination for vacationers. The popular sites include museums, markets and beaches that are worth visiting.
Its location on the border of Mexico and the United States makes it an easy choice for travelers from, the neighboring country. However, visitors from other parts of the world, also chose Matamoros Tamaulipas Mexico, as their destination all year round.
Weather in Matamoros
Matamoros experiences tropical weather throughout the year with temperatures ranging between 20° C to 35° C. The summers are long, winters short, and the rest of the year is cloudy. Ideal weather with average temperatures in the city is from November all the way to April.
If you are interested in hot-weather activities, the best time to visit is May to August. The hottest months are June to August, with temperatures of 35°C ( 95°F ). You can enjoy swimming, and relaxing on the beach or engaging in several water activities. It is common to mingle with large crowds during these months, as tourists come to tan and take a dive in the warm waters.
Minimal crowds at sites and attractions are common from December to February. These months are considered to be winter with cool and dry weather. The average temperatures are between 77°F ( 25° C ) to 68°F ( 20° C ).
Is Matamoros Tamaulipas Mexico safe?
Proximity to the United States, makes Matamoros a popular destination for many travelers seeking to explore Mexico. However, the crime rate at the border city is high and should concern travelers. The common crimes include kidnapping, robbery, extortion and carjacking. Also, the capacity of security forces is limited, resulting in delayed response when in trouble.
If you still want to visit Matamoros, here are some ways to keep safe and enjoy your time in the city.
Choose accommodation in a safe area and always be aware of your surroundings.
Avoid using public transport such as buses, as they are common targets for criminal groups.
Minimize usage of credit and debit cards to avoid cloning of your card.
When using an ATM, ensure its reputable and only keep the required cash.
Avoid using rental cars on lonely roads, but keep in mind that gunfire between the police and criminals on highways is common.
Keep checking news updates of current happenings in the city through the official government websites and local channels.
What to visit in Matamoros
Matamoros has several interesting places to visit and explore for solo and group travelers. Some popular sites include Casemate Museum, Contemporary Art of Tamaulipas, Juarez Market and Bagdad beach.
Casamata Museum
The former fortress was turned into a museum in 1970 after renovation. The museum showcases items focusing on military events such as the Mexican War of Independence, the Spanish colonist era and the Mexican revolution. Walking through the museum gives visitors a chance to recreate several historical events that took place in the fort.
The collection at Casamata includes artifacts and pre-Hispanic figurines focusing on significant historic moments. Unique items such as the iron casket of General Canales, who fought against the French and Americans, is also at the museum. If you enjoy horror stories, walking in the dark tunnels under the fort is worth trying out.
Open every day except Mondays with no entrance fee, Casamata is a "must visit" from 9am to 5pm, except weekends when it closes at 2pm.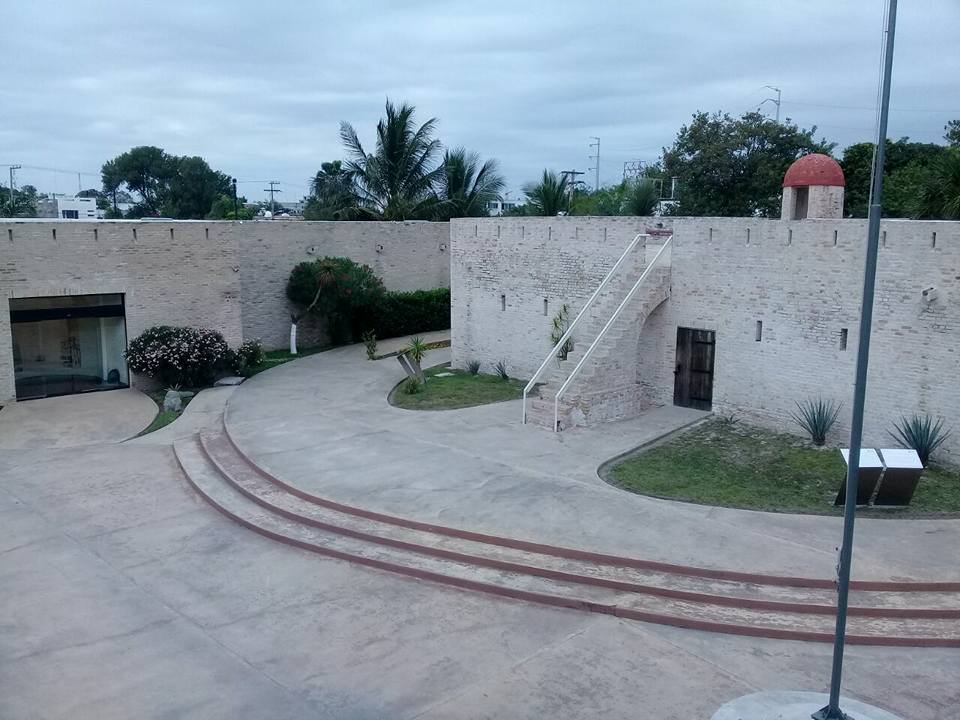 Contemporary Art of Tamaulipas Museum
The museum was built in 1969 to support artisans in Matamoros and has the largest art showcase in the city. Designed by Mario Pani Darqui, a renowned architect, the memorable museum has a lobby, terrace, central patio, open air theater and bookstore.
The art showcased at the museum includes contemporary pieces from various artists such as Jan Hendrix, Rafael Coronel and Salvador Dalí among others. The exhibited works are showcased all year round and include photo exhibitions from artists in Paris, New York, Mexico and Los Angeles.
Open daily except Mondays. Visitors enter free from 10 am to 6pm, and Sunday from midday to 4pm.
The Juarez Market
The market is locally known as "El Mercado" and on a pedestrian street stretching five blocks. Its location at the center of the city makes it popular with visitors seeking a shopping fun day. Merchants have shops along the streets filled with buildings of different architectural styles.
Juarez has a wide selection of clothes, shoes and hats that are affordable. If you are looking for a keepsake or gift for those back at home, you can go for the beautiful handicrafts or traditional candies on sale. Opening hours at the market are from 9am to 7pm daily.
Bagdad beach
One of the best places to spend time outdoors in Matamoros Tamaulipas, Mexico is Bagdad beach. Its proximity to the city makes it popular with travelers seeking to enjoy time in the water and engage in fun activities. Some popular water activities include fishing and swimming, but if you prefer staying out of the water, walks on sand dunes will be perfect.
Every Easter, the beach hosts several festivals, concerts and sport tournaments. Artistic representations and sand sculpture contents are also part of the long weekend with participants from Matamoros and beyond. Visitors also enjoy a wide selection of food from several restaurants, including sea food while relaxing on the beach.
Where to stay in Matamoros
Matamoros Tamaulipas Mexico has lots of accommodation options for travelers. Whether you are on a budget or have money to spend, there are diverse hotels, Airbnbs and resorts to choose from. However, because of the security situation in Matamoros, it's important to consider the safety of the area before booking.
The average hotel rates in the city range from $64 to over $100 per night, depending on the location. Cheaper hotels can be as low as $25, but security may not be guaranteed. If you prefer a home away from home option, then an Airbnb may be the best option, with some hosts charging as low as $20 per night.
Overall, Matamoros is a beautiful city to explore and enjoy as long as you take the required precautions to stay safe.