The best food in South Korea that you can eat are both nutritious and tasty! If you're in South Korea and are looking for unique and delicious food, you won't have to look very far. That's because this culture has amazing flavors that don't blend well just in your plate, but also in your mouth!
South Korea is known for its delicious and unique cuisine, which offers a variety of flavors, textures, and cooking styles. Some of the most famous foods that tourists can try in South Korea are listed below, but it also depends on the area you're traveling to. For example, Busan in South Korea is famous for its fish markets, while Seoul is known for its quirky restaurants.
What are the Most Used Ingredients in Food in South Korea?
South Korean cuisine features a wide range of ingredients, flavors, and cooking techniques that reflect the country's diverse culinary traditions. Here are some of the most commonly used ingredients in South Korean cuisine:
Rice – Rice is a staple food in South Korea and is consumed in various forms, such as steamed rice, rice porridge, and rice cakes.
Gochujang – A spicy red pepper paste that is used as a condiment or flavoring agent in many Korean dishes.
Soy sauce – Soy sauce is a key ingredient in many Korean dishes, particularly in stews, soups, and marinades.
Garlic – Garlic is used in many Korean dishes to add flavor and depth, particularly in savory dishes such as kimchi and stews.
Ginger – Ginger is also a common ingredient in Korean cuisine, particularly in soups, stews, and marinades.
Sesame oil – Sesame oil is a common cooking oil in Korean cuisine and is used to add flavor and aroma to dishes such as stir-fries and marinades.
Tofu – Tofu is a popular source of protein in Korean cuisine and is used in dishes such as stews, soups, and stir-fries.
Vegetables – Vegetables such as cabbage, spinach, bean sprouts, and radishes are commonly used in Korean cuisine and are often fermented or pickled to make dishes such as kimchi.
Meat – Beef, pork, chicken, and seafood are all commonly used in Korean cuisine, particularly in stews, barbecues, and soups.
Noodles – Noodles such as udon, soba, and glass noodles are commonly used in Korean cuisine, particularly in soups and stir-fries.
These ingredients are just a few examples of the many flavors and ingredients that make South Korean cuisine so unique and diverse. By combining these ingredients in creative ways, South Korean chefs have created a rich and flavorful culinary tradition that is loved by people all over the world.
What is the Best Food in South Korea You Should Try?
If you're a fan of trying new things and exploring new tastes, then South Korea is one of those places that will mesmerize you! From a culinary point of view, this country has combined tastes that would not normally go together, but they made it work so well!
You have plenty to choose from once you decide to dine. Sweet combined with hot spices, sour or salted, you won't believe the magnificent aromas your mouth will taste.
If you're ever in South Korea, you'll find below some of the best food you should definitely try. Be sure not to miss any of them! You'll thank us later.
Kimchi is a traditional fermented vegetable side dish that is made with cabbage, radish, or cucumber, and seasoned with a variety of spices.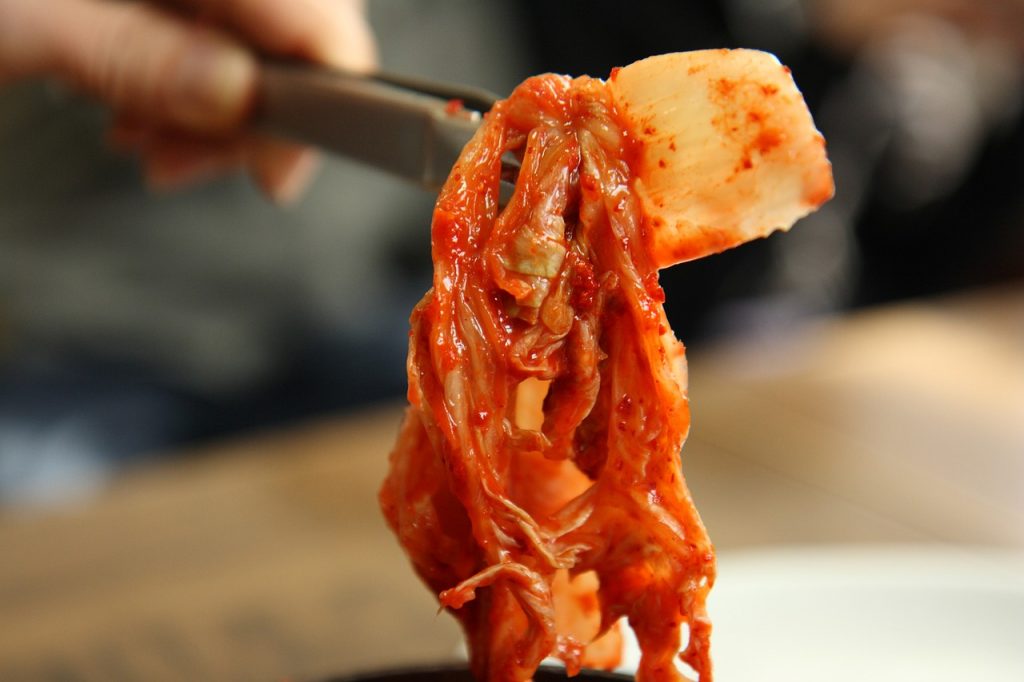 If you rather have something that's closer to home, Bibimbap is a popular rice bowl dish that typically includes rice, vegetables, beef, and a fried egg, all mixed together with a spicy chili paste.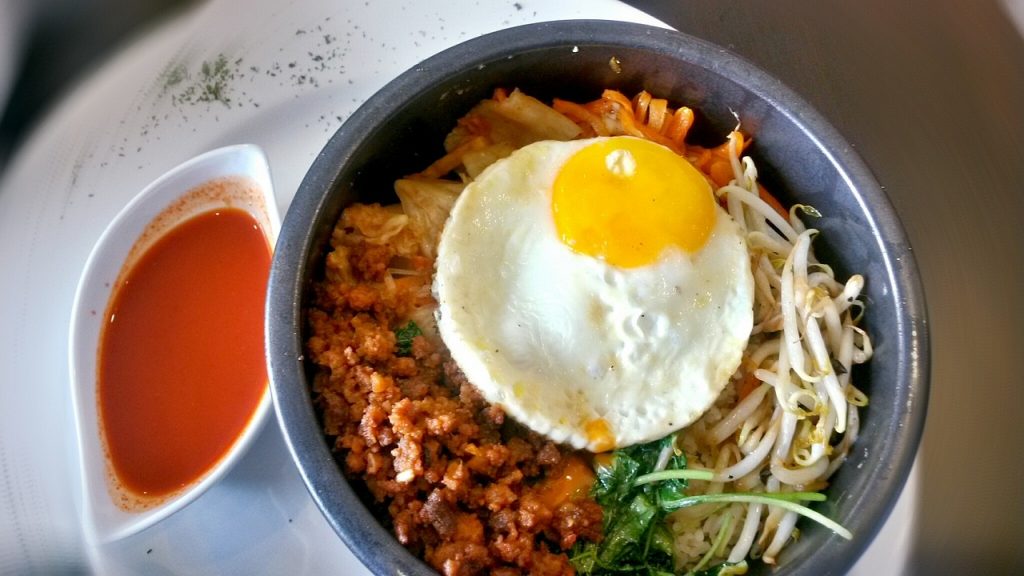 Bulgogi is something you would want to try eating if you are a fan of both beef and rice. It's a marinated beef dish that is grilled or stir-fried, and served with rice and vegetables.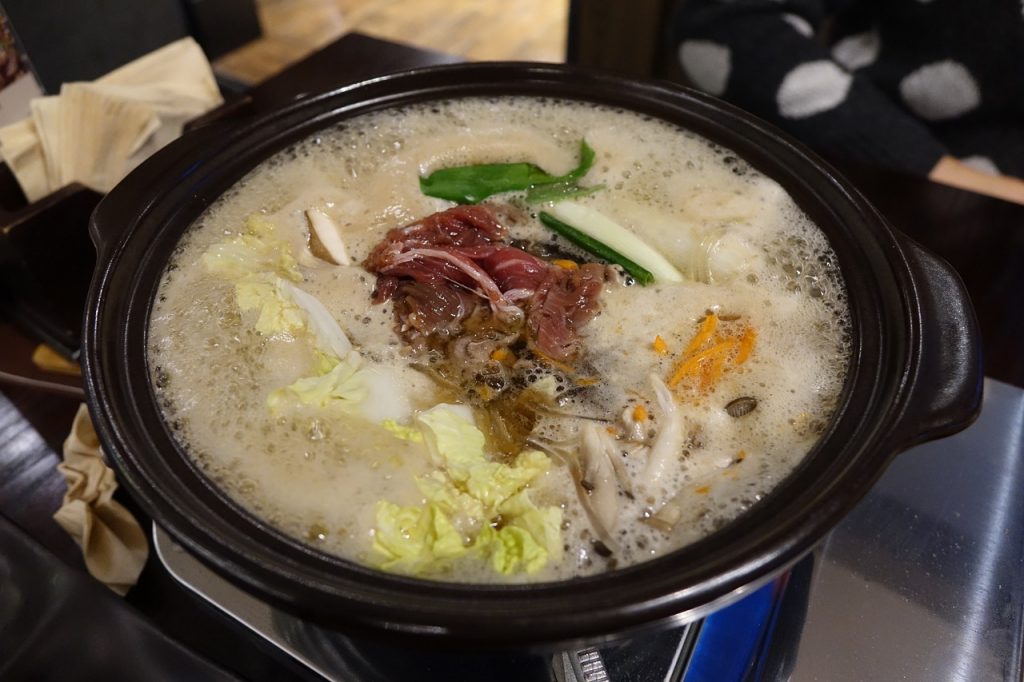 Korean Fried Chicken – A crispy and juicy fried chicken dish that is coated in a sweet and spicy sauce. You'll probably associate this food with the fast food you find in KFC, but the sauce is like something you've never tasted! It just leaves your mouth watering and wanting more!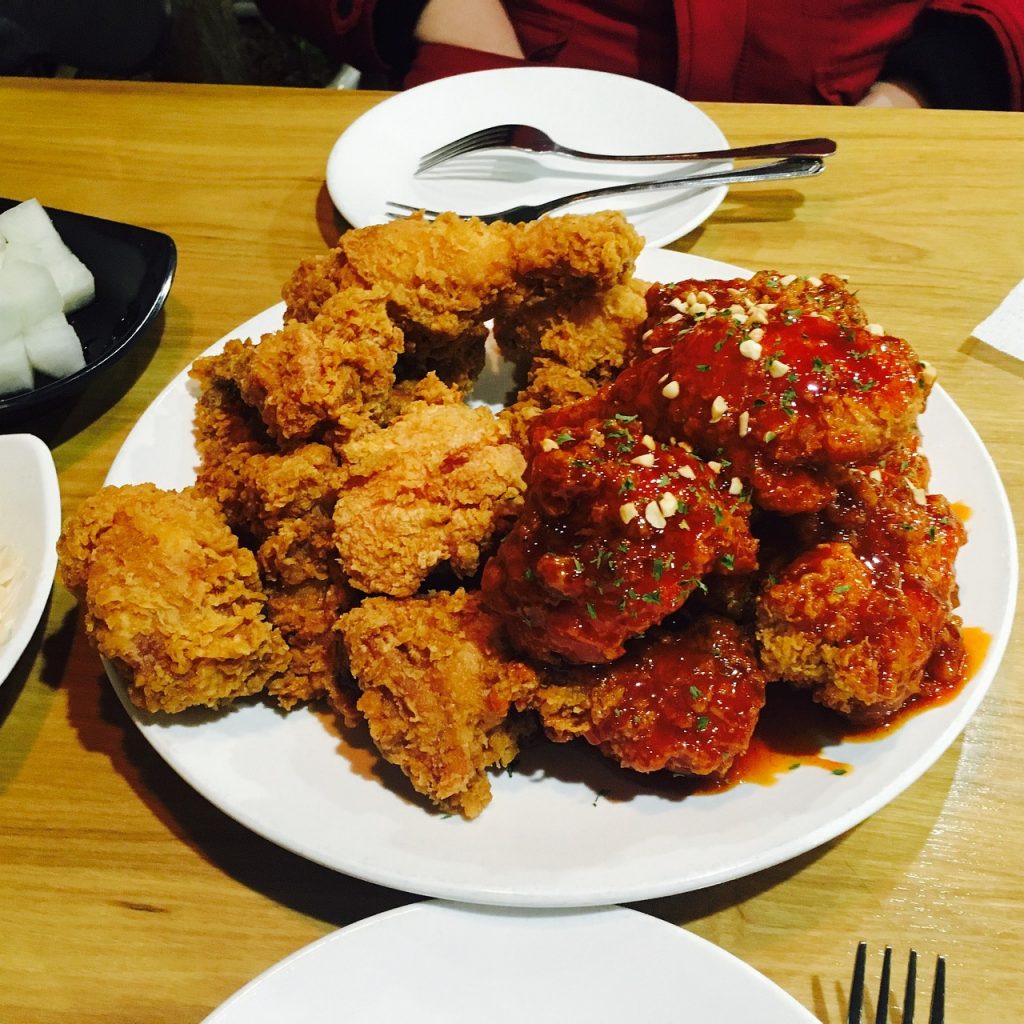 Jjajangmyeon is another popular Chinese-Korean dish that consists of noodles topped with a thick black bean sauce and diced vegetables. If you're vegan or love pastas, then this should be on yourlist of things to try eating.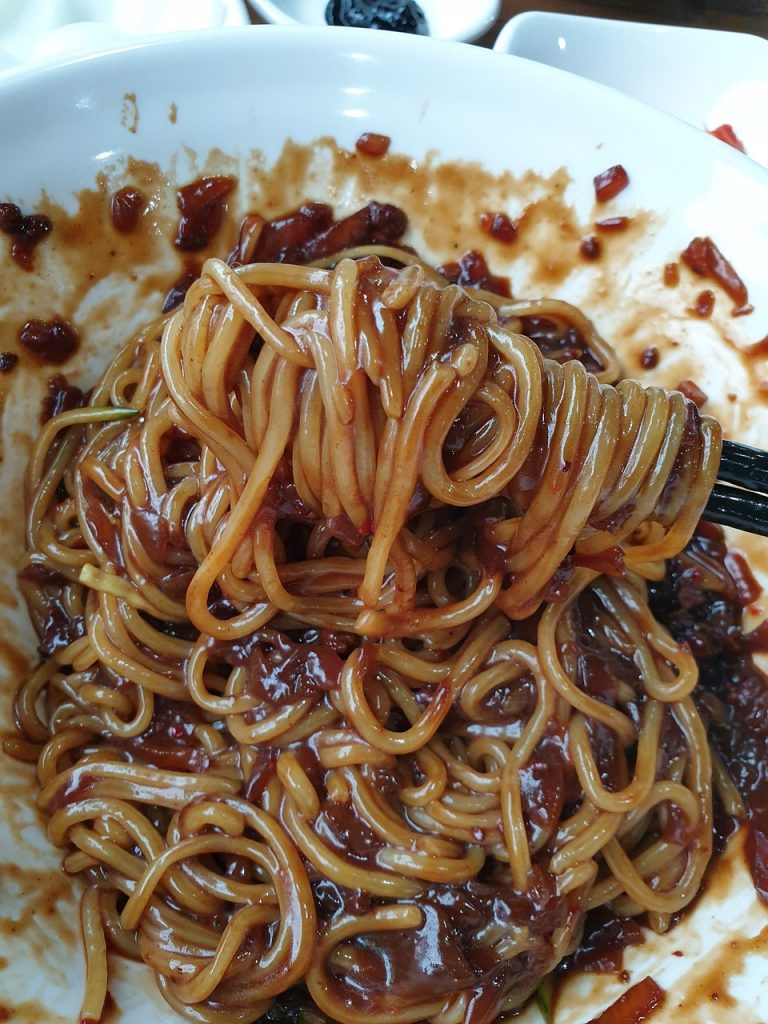 Tteokbokki – A spicy rice cake dish that is cooked in a chili sauce and often served with fish cakes and boiled eggs. It's one of the most popular street foods in South Korea. It's both chewy and filling, sweet and spicy, but you won't dare to leave it unless you've eaten it all!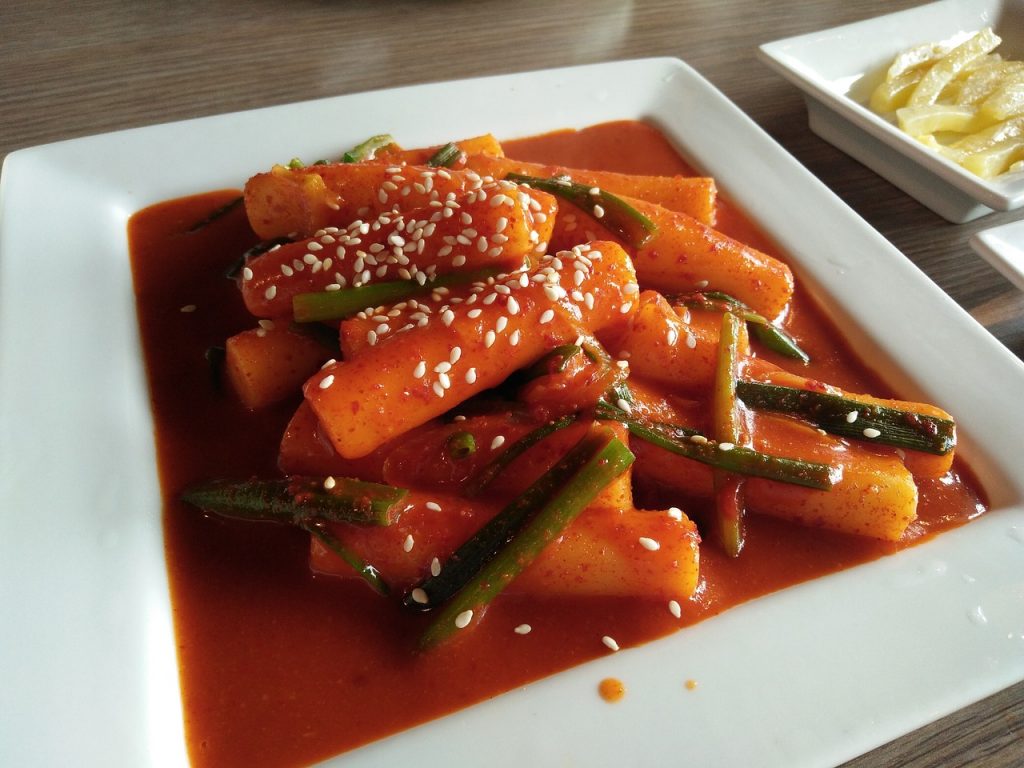 Samgyeopsal is a Korean-style pork belly dish that is grilled and served with lettuce leaves, garlic, and a variety of dipping sauces. If you love eating pork, then this would be closer to what you would really enjoy eating, but with a twist!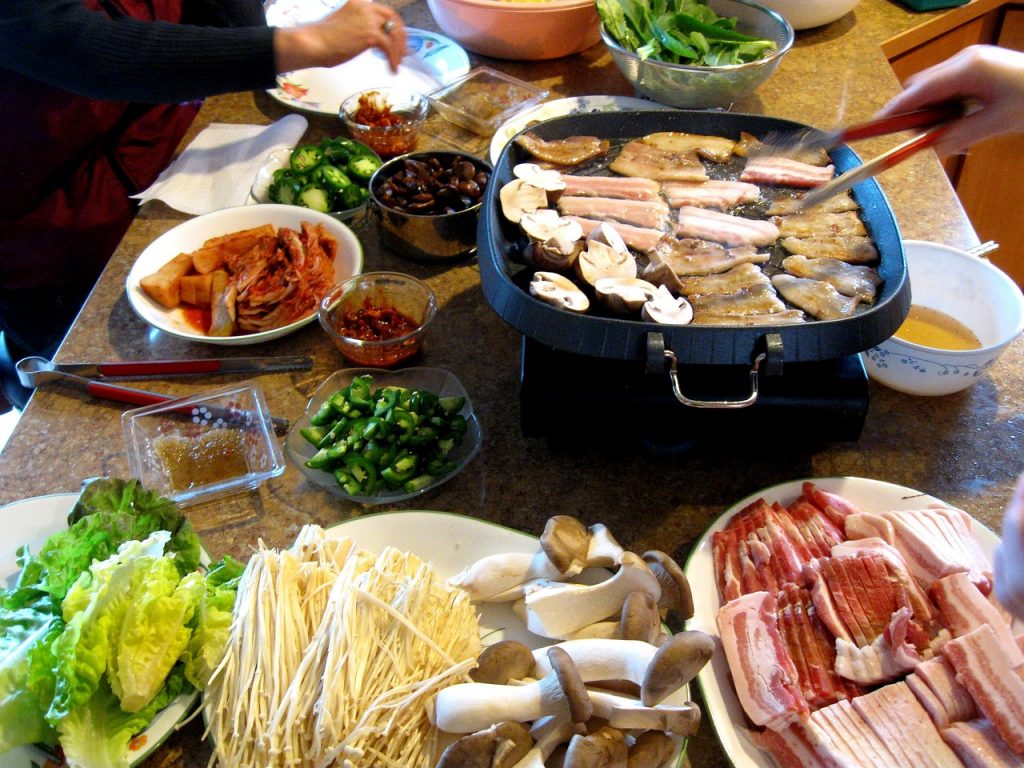 Haemul Pajeon is like savory seafood pancake that is made with green onions and various types of seafood. A sort of omelet with shrimps and other small marine wildlife. It's something you would want to try if you fancy seafood.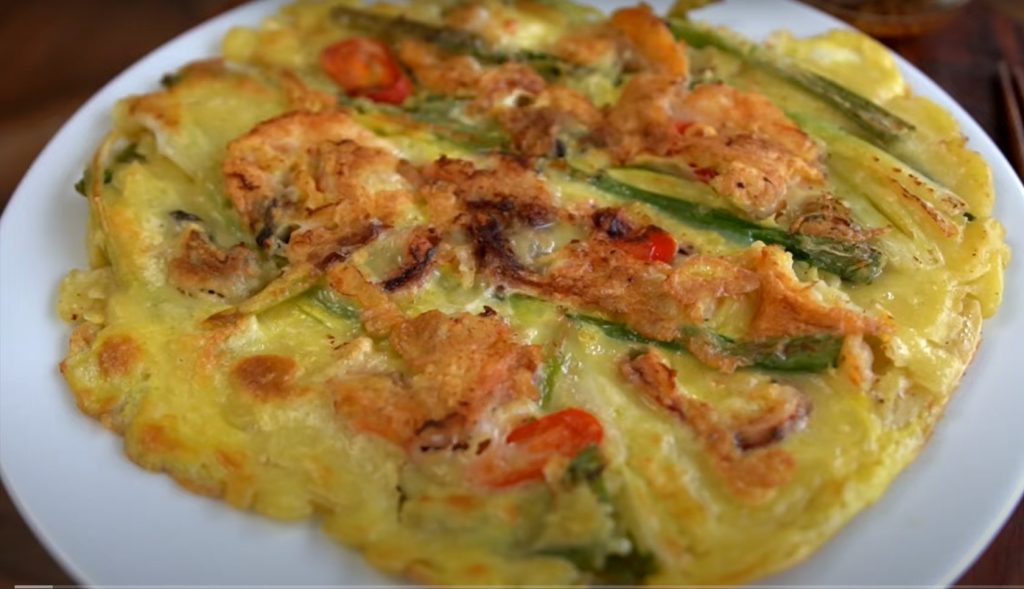 Sundubu-jjigae is something you would want to eat if your stomach can take it. It's a spicy tofu stew that is made with vegetables, seafood, and sometimes meat.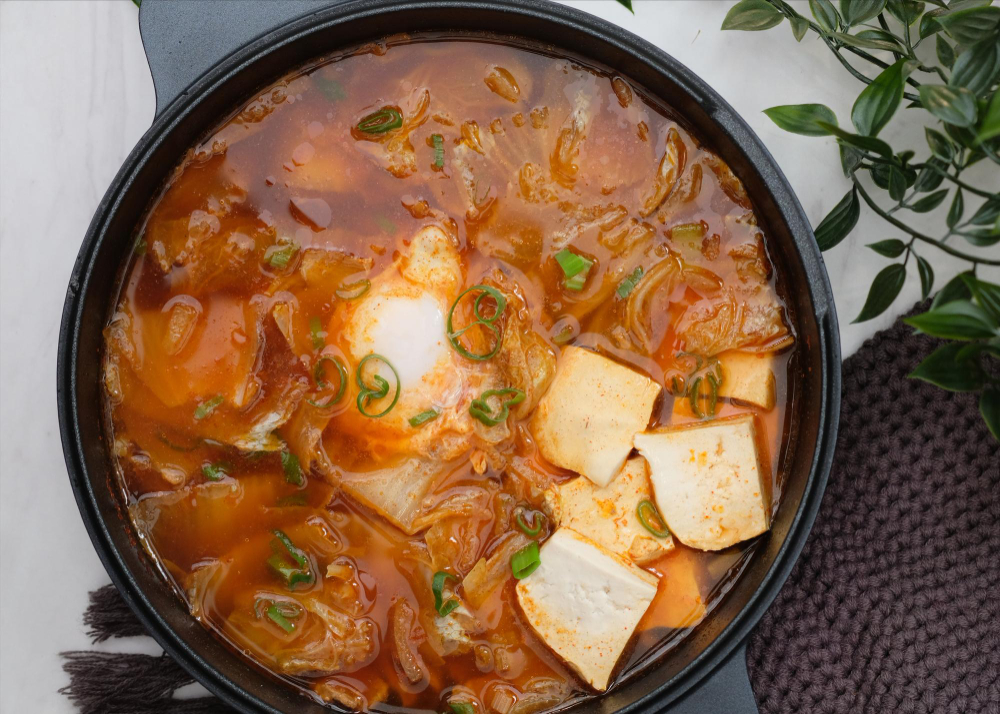 Gimbap is a more familiar dish. You've seen it it most restaurants and if you love rice and soy sauce, then you love sushi. It's a Korean-style sushi roll that is made with rice, vegetables, and meat or seafood, all wrapped in seaweed. You dip it in soy sauce and enjoy!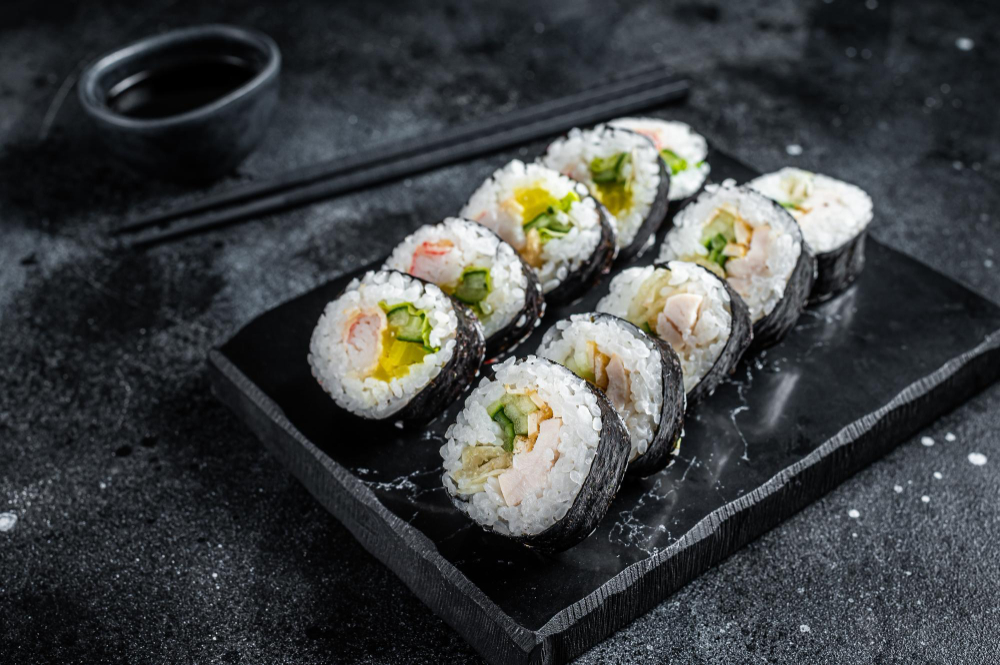 These dishes are just a small sample of the many delicious foods that South Korea has to offer. Visitors to South Korea can explore a wide range of local specialties and regional dishes depending on where you decide to travel in the country.
Strange Food to Eat in South Korea
Nevertheless, if you're feeling adventurous, you should definitely try out one of their special delicacies. South Korea is known for its unique and sometimes unusual foods that may be considered strange to some visitors. But, it all goes to prove that the best food in Korea can be delicious, even if looks awkward.
Beondegi – A popular snack made of silkworm pupae, which are boiled or steamed and seasoned with salt or spices.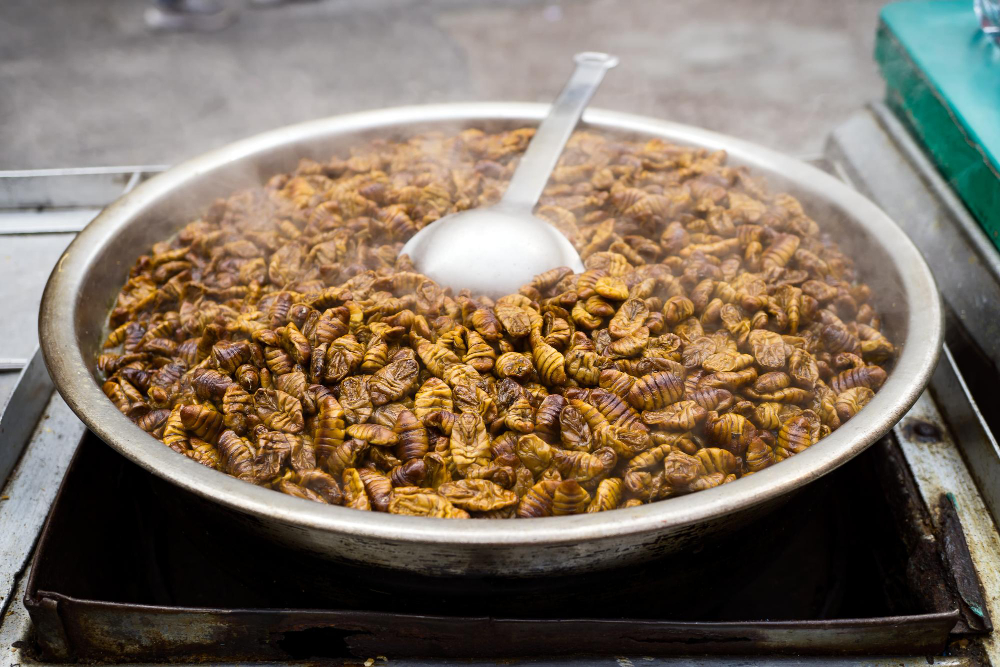 Hongeo – A type of fermented skate fish that has a strong smell and flavor, and is often served raw.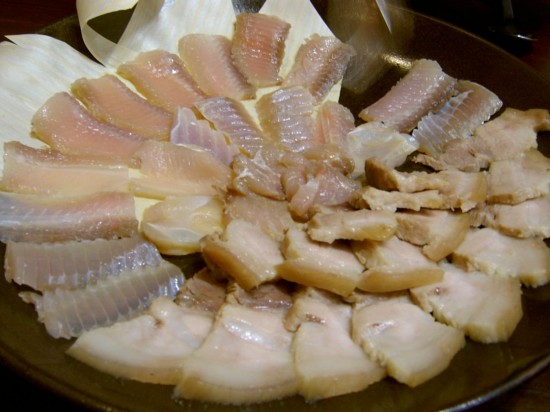 Sannakji – A dish of live octopus that is sliced into small pieces and served immediately. The pieces may still be moving when served.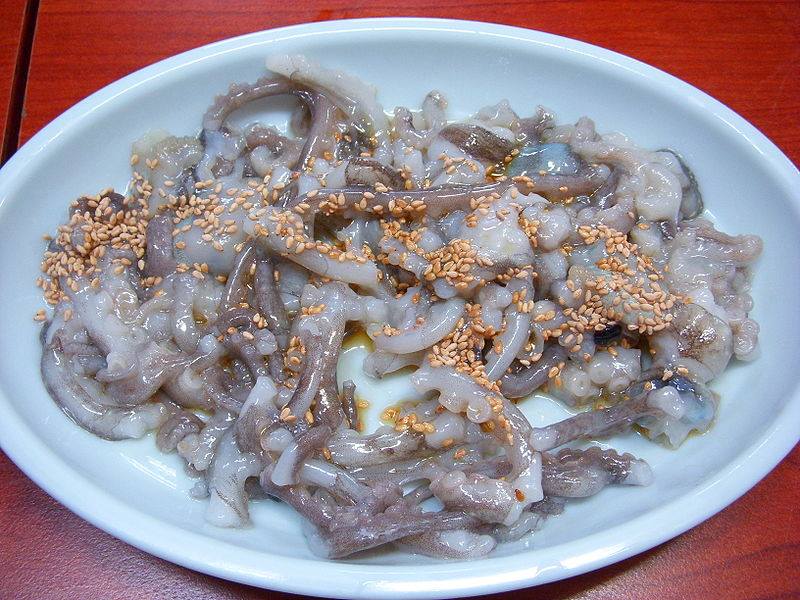 Ganjang gejang – A dish of raw crabs that are marinated in soy sauce and fermented, resulting in a pungent and salty taste.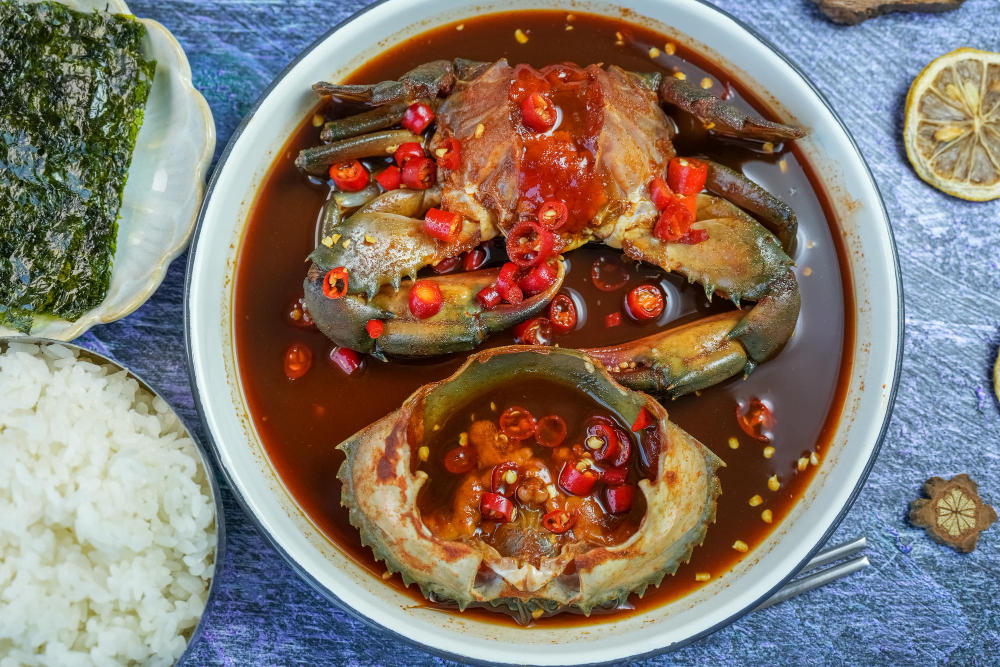 Dog meat – While not as common as it once was, dog meat is still consumed in some parts of South Korea, typically in the form of a soup or stew (Bosintang).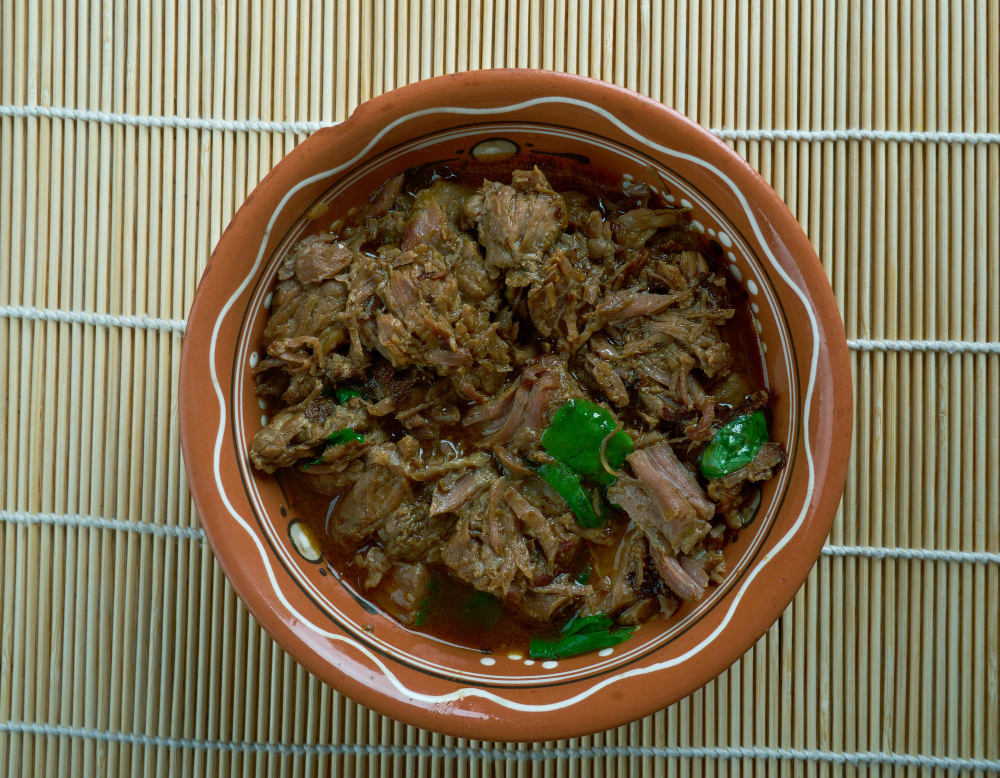 Dakbal – A dish made of chicken feet that are boiled or steamed and seasoned with spices.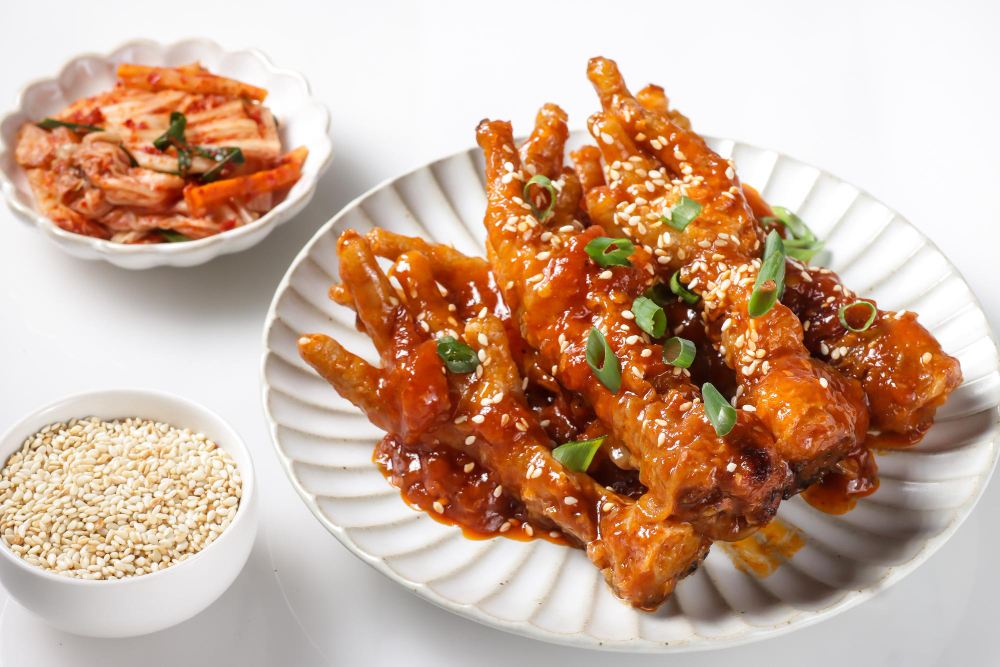 It's important to note that while some of these dishes may be considered strange or unusual to some visitors, they are still an important part of South Korea's culinary traditions and cultural heritage. It's always a good idea to try new foods when traveling, but it's also important to be respectful of different cultural practices and beliefs.
Best Deserts to Have While in South Korea
Don't leave South Korea without tasting at least one of their many delicious and unique treats! These mouth watering deserts can be found all over the country, but some are specific to certain regions. But, no matter where you decide to go, you will surely be in for a treat!
Bingsu – A popular Korean shaved ice dessert that typically features sweetened condensed milk, fruit, and other toppings such as red beans, mochi, and cereal. Patbingsu is a variation of bingsu that is made with red bean paste, which is a popular ingredient in Korean desserts.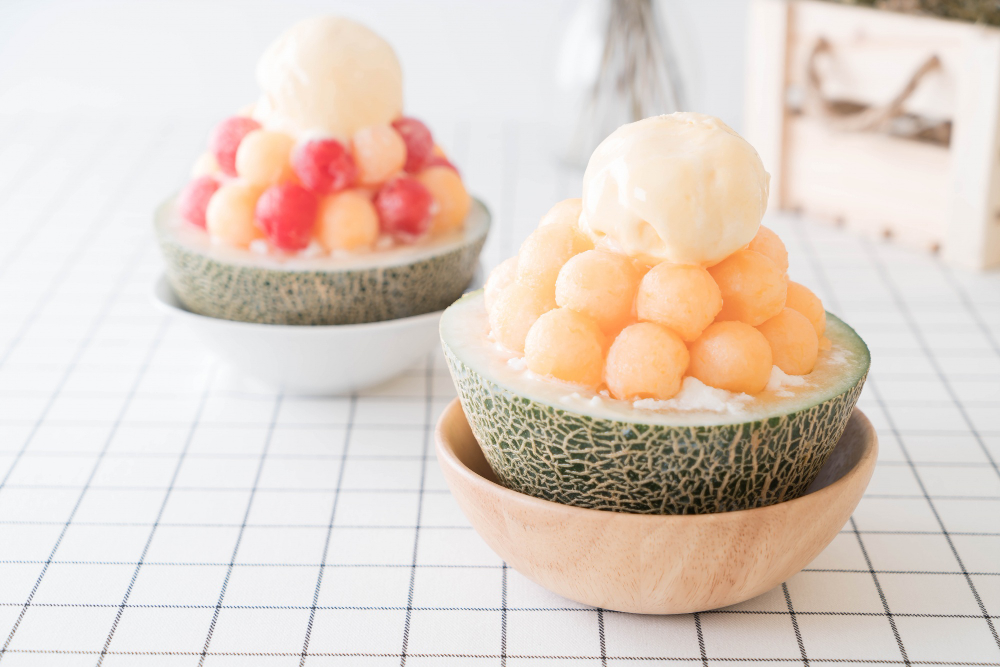 Hotteok – A sweet pancake filled with a mixture of brown sugar, cinnamon, and nuts, and sometimes with other ingredients such as cheese or sweet potato.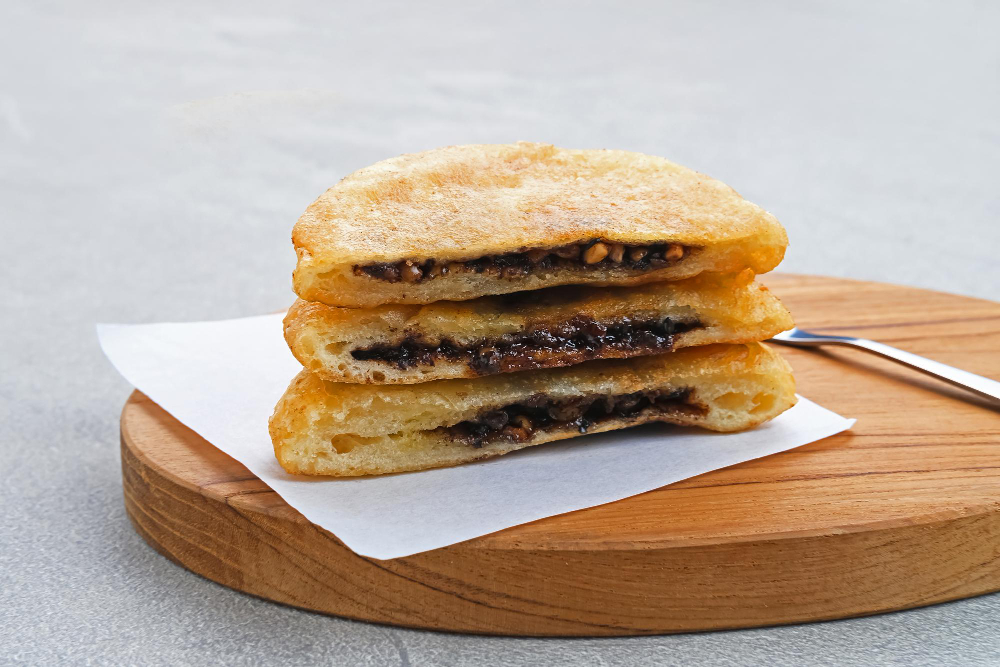 Korean Rice Cakes – Known as tteok, Korean rice cakes come in many different shapes and flavors, such as matcha, black sesame, and sweet red bean.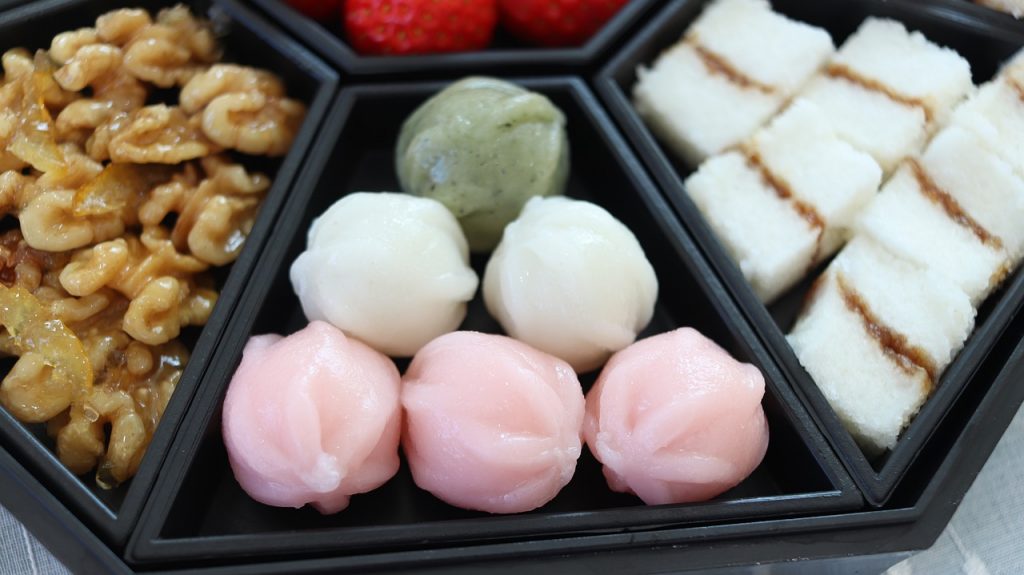 Chapssal Yakgwa – A traditional Korean cookie made with glutinous rice flour and honey, and then deep-fried until golden brown.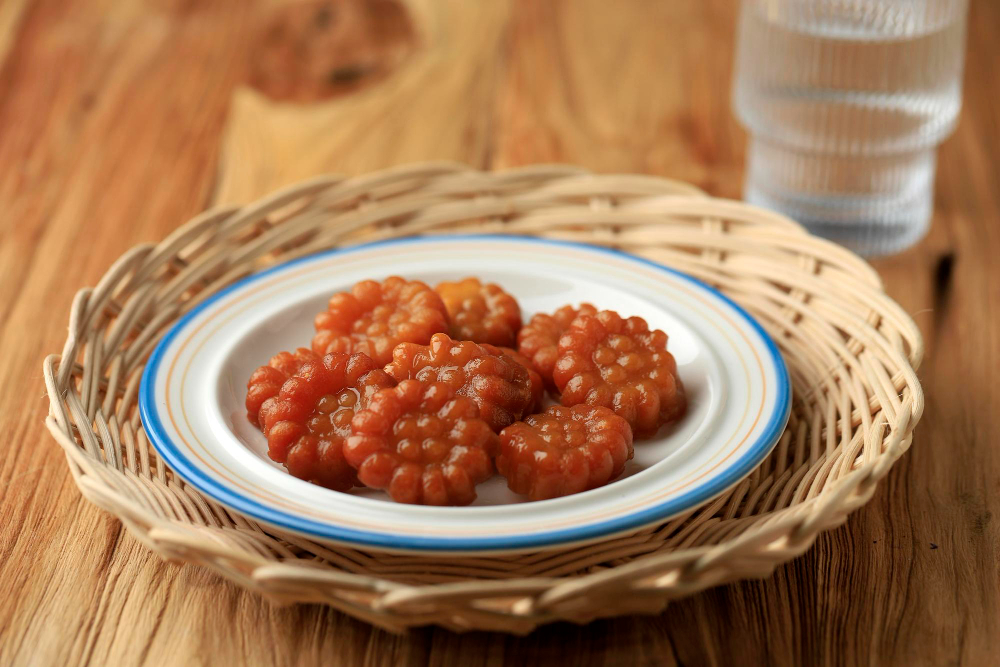 Gyeongju Bread – A small, round-shaped bread that is filled with sweet red bean paste and then baked until golden brown.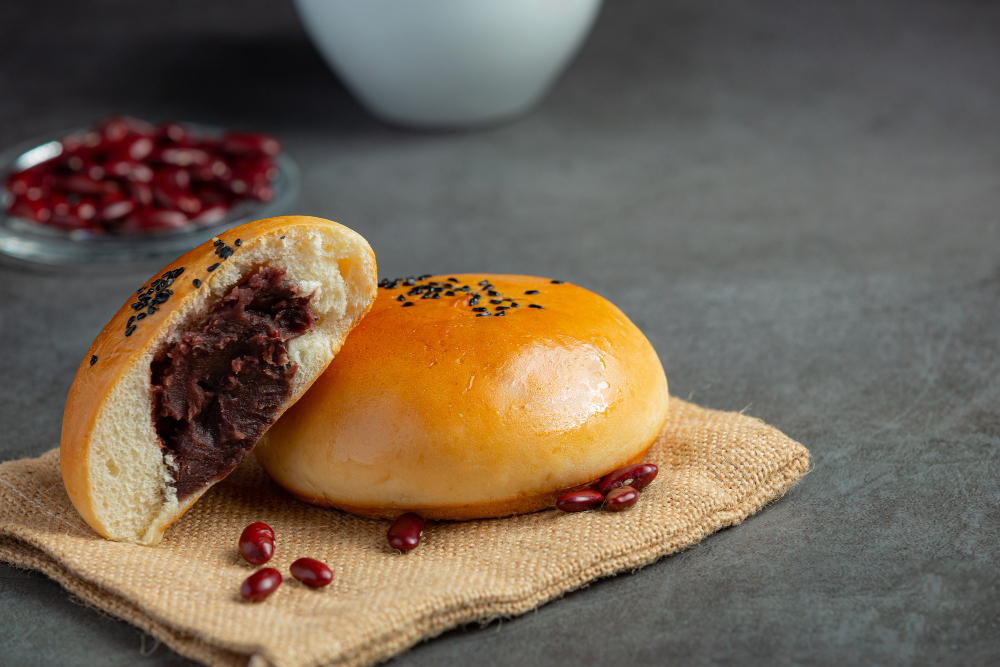 Korean Donuts – Known as hogugwaja or hodo kwaja, Korean donuts are small, round-shaped pastries that are filled with various types of nuts and honey.
Gyeongdan – A small, chewy rice cake that is typically filled with sweet red bean paste, sesame seeds, or other ingredients, and then coated in sesame seeds or bean powder.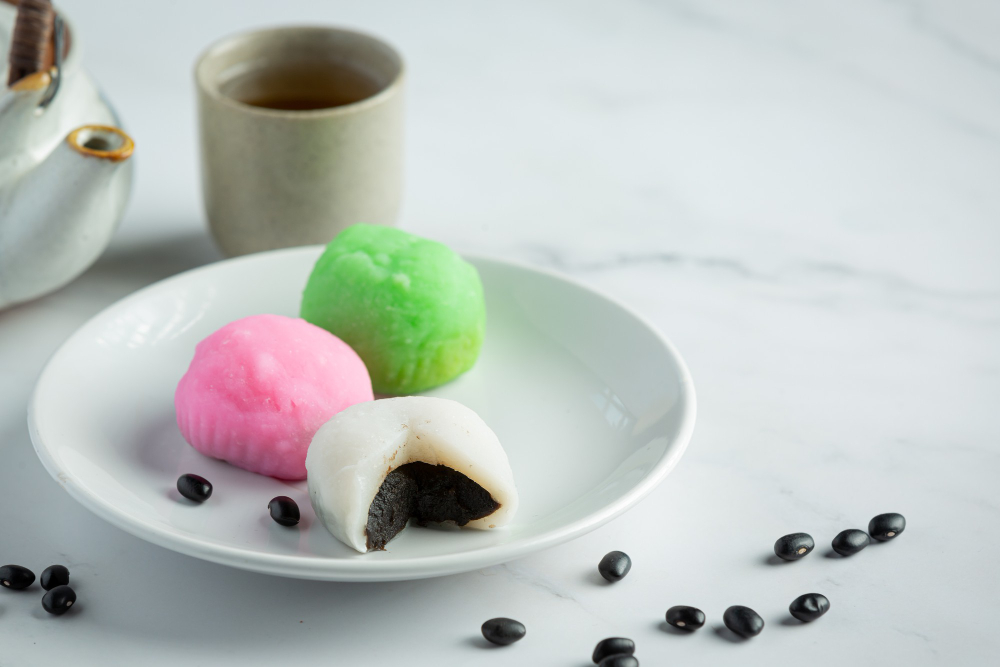 Unusual Places to Dine in South Korea
South Korea is known for its unique and innovative restaurant concepts that offer visitors a truly memorable dining experience. Here are some of the most strange and unusual restaurants in South Korea:
The Toilet Restaurant – Poop Cafe – The toilet-themed restaurant in the city of Seoul features toilets as seats, urinals as drinking glasses, and dishes served in toilet-shaped bowls.
Daejanggeum Theme Park – Based on the popular Korean TV drama "Jewel in the Palace," this restaurant in Incheon offers traditional Korean cuisine in a palace-like setting.
Barbie Cafe – This cafe in Seoul is dedicated to the iconic Barbie doll, and features pink decor, Barbie-themed dishes, and a Barbie museum.
Robot Cafe – Located in the city of Daejeon, this cafe is staffed by robot servers that take orders and serve drinks to customers.
The Flying Noodle Restaurant – This restaurant in Jeju Island serves noodles that are delivered to customers' tables via a zipline.
The Hospital-themed Restaurant – Coffee Hospital Mangwondong – This restaurant in Seoul is designed to look like a hospital, with waiters dressed in medical scrubs and dishes served in medical instruments and bedpans.
The Prison-themed Restaurant -This restaurant in Hongdae, Seoul is designed to look like a prison, with diners eating their meals in cells and being served by waiters dressed as prison guards.
These restaurants offer visitors a unique and memorable dining experience, and are sure to be an unforgettable part of any trip to South Korea. However, it's important to note that some of these themes may not be suitable for everyone, so it's always a good idea to research these restaurants beforehand to make sure they are a good fit for your interests and preferences.