Top 4 Places You Should be Visiting in Jordan
While thinking of visiting Jordan might cause you to be reluctant, we're going to give you 4 good reasons why you should travel to Jordan and be amazed!
Petra, the famous archaeological site 
The ancient Jordanian city of Petra, formerly knows as Raqmu, is a wondrous places that lies in southern Jordan.
Accessing the city already transcends you as early as 9 000 BC, when it's believed the city was made. A 1.2 Km long gorge opens the way to Petra and guides you to one of the most known symbols of the city: Al-Khazneh.
Al-Khazneh or The Treasury was voted as one of the new 7 wonders of the world, in 2007. UNESCO has described it as being "one of the most precious cultural properties of man's cultural heritage" .
Petra is renowned word-wide for its imposing structures carved in rocks and it has become the trademark of Jordan. With over one million tourists roaming its streets each year, it is remarkable that this place has withstood the test of time and has been preserved so well.
In 2016 the site was to surprise us yet again, as archaeologists discovered another structure underneath Petra. Using satellite imagery to scan the grounds, it was revealed that another monumental structure is buried beneath the grains of sand.
It has not yet been uncovered and archaeologists that have been working on the spot for 15 years have no idea what it is.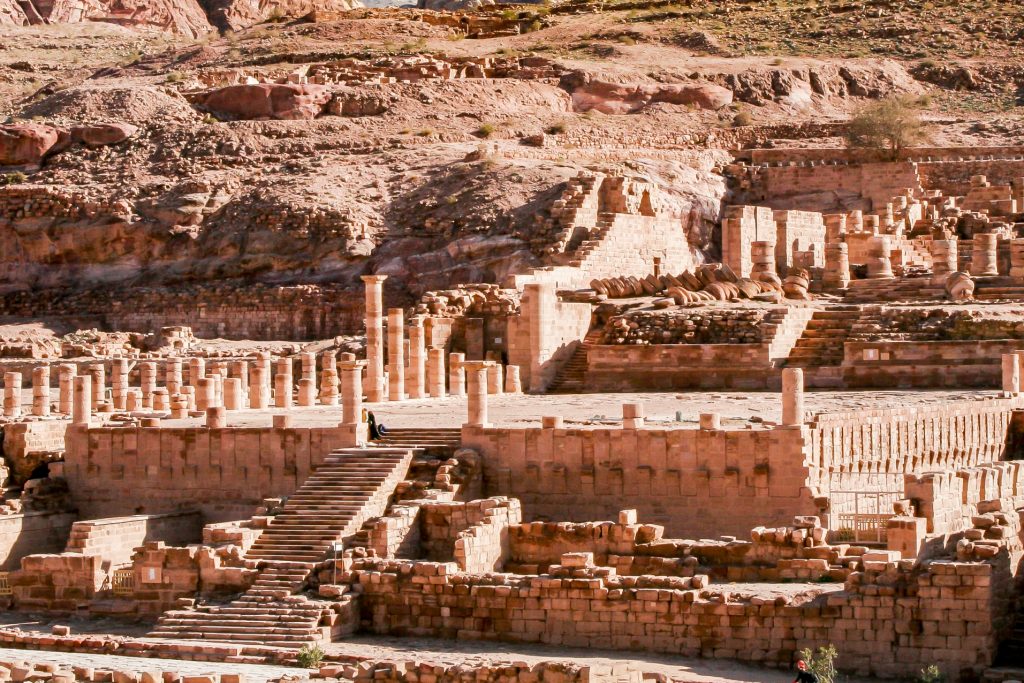 Satellite surveys of the city revealed a massive platform, 184ft by 161ft, with an interior platform that was paved with flagstones, lined with columns on one side and with a gigantic staircase descending to the east. A smaller structure, 28ft by 28ft, topped the interior platform and opened to the staircase. Pottery found near the structure suggests the structure could be more than 2,150 years old.
So, if you're visiting Jordan, this site must be on your travel list.
The Dead Sea
It's named the Dead Sea because there are no living organisms in the sea, due to its high salinity. Well, there are a couple of microorganisms living there, but you can only see them under a microscope. For the human eye, the sea is actually dead, lifeless.
With a 34.2% salinity measured in 2011 and rising, it is impossible to drown in the Dead Sea. You can float, fall or swallow a bit of salty water, but common sense tells us you cannot drown.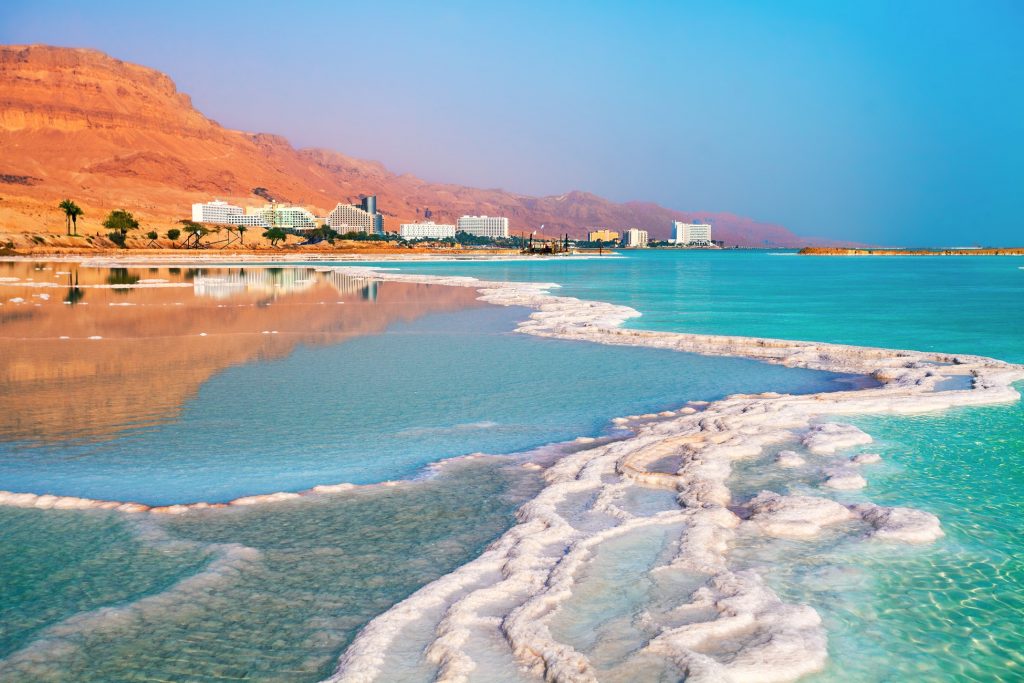 If you're thinking to cut off your bucket list swimming in the Dead Sea, well, that's impossible too. Unfortunately, the high concentration of salt makes it very hard to swim in. Oh, and beware of entering the sea if you have any cuts – they will sting your way out of the waters!
Mount Nebo
With only 30 Km standing between the Dead Sea and this mountain, or 30 minutes drive from the Airport in Amman, Mount Nebo is famous for being of significant religious importance world-wide. This is a place of historical significance you shouldn't miss while visiting Jordan.
If you are religious or spiritual, then you've definitely heard about Mount Nebo. This was the sacred place where Moses has his first glance of the Promised Land of Canaan, before his death.
According to Christian believes, Moses was also buried on the mountain, but the exact destination is not known. A small monastery was constructed in the 4th century by Egyptians and you can still see the ruins.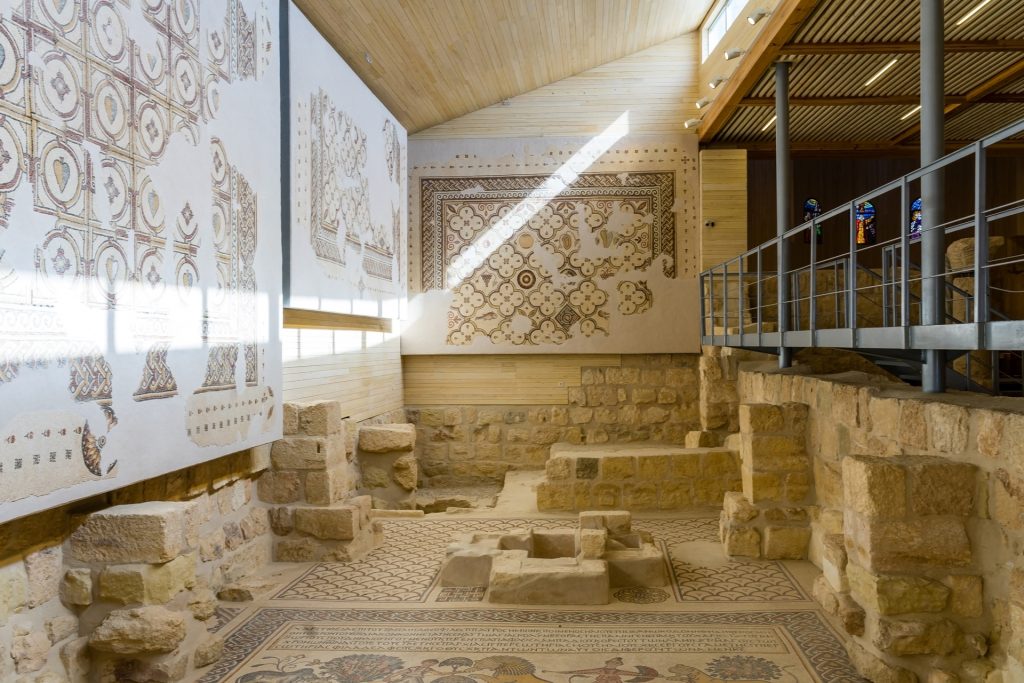 The mosaics and the Memorial Church of Moses still stand till this day and you can visit them anytime you wish. You can marvel at the intriguing architecture and experience the tranquility of the place.
Wadi Rum desert
In southern Jordan you will find a vast place filled only with sand, stone and a few trees here and there. If you are looking for a quiet place where you can hear your own thoughts, then Wadi Rum is a protected wilderness that you will enjoy.
If you're thinking of visiting this country, be sure to check if you need VISA to go to Jordan. Also, check the embassy sites for areas you should avoid while travelling to Jordan.