Located in the Alps, in central Switzerland, is a small town of Interlaken. However, do not let the size of this city fool you because it is rated as one of the best tourist destinations in the country.
What is Interlaken Known for?
Much of Interlaken's history is shrouded in mystery and this is due to its sparse population with very few human activities. This ambiguity, fortunately, changed in the year 1800, when the world was getting a glimpse of the region through Swiss painters.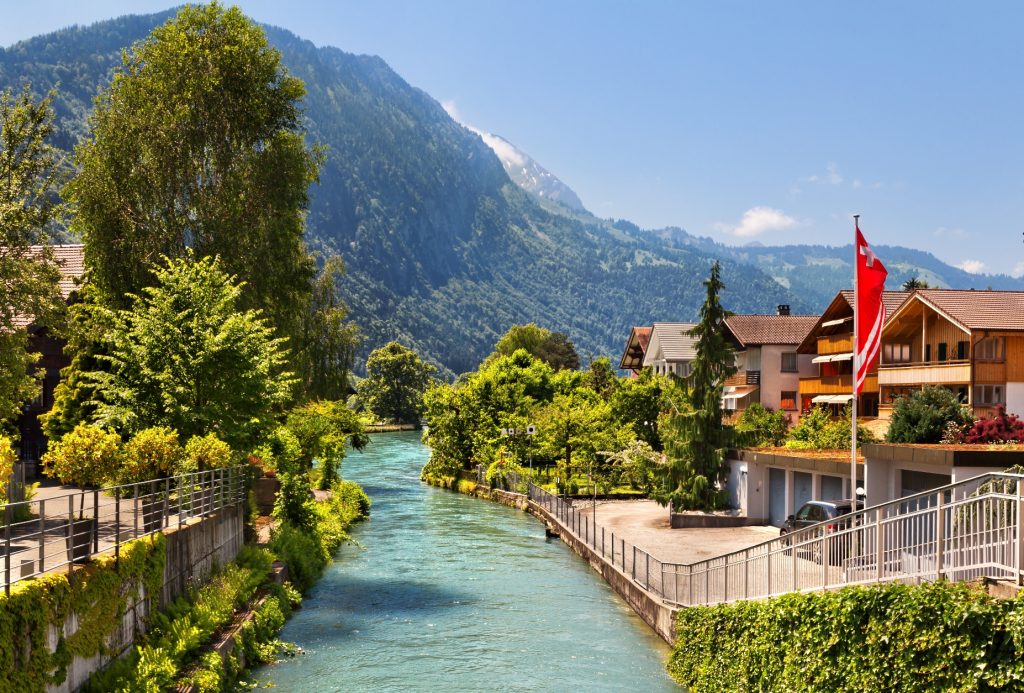 Notable artists such as Franz Niklaus Konig brought international attention with his drawings of the Swiss country and the rural side. Since then, the city, called Aarmühle initially, has slowly developed into a top tourist destination despite worldwide conflicts such as WW1 that had impacted the region significantly. With multiple activities to engage in, a multitude of shops that you can buy from and having some of the best restaurants around, Interlaken is a fabulous destination to travel to and deserves consideration.
Is Interlaken worth visiting?
If you are wondering if Interlaken is worth visiting, the answer is a short Yes!
Since the city of Interlaken is centered right in one of the largest mountain ranges of Europe, it should be no surprise that it is a top skiing destination. During the winter, the area is home to many winter activities like skiing, snowboarding, and even sledding.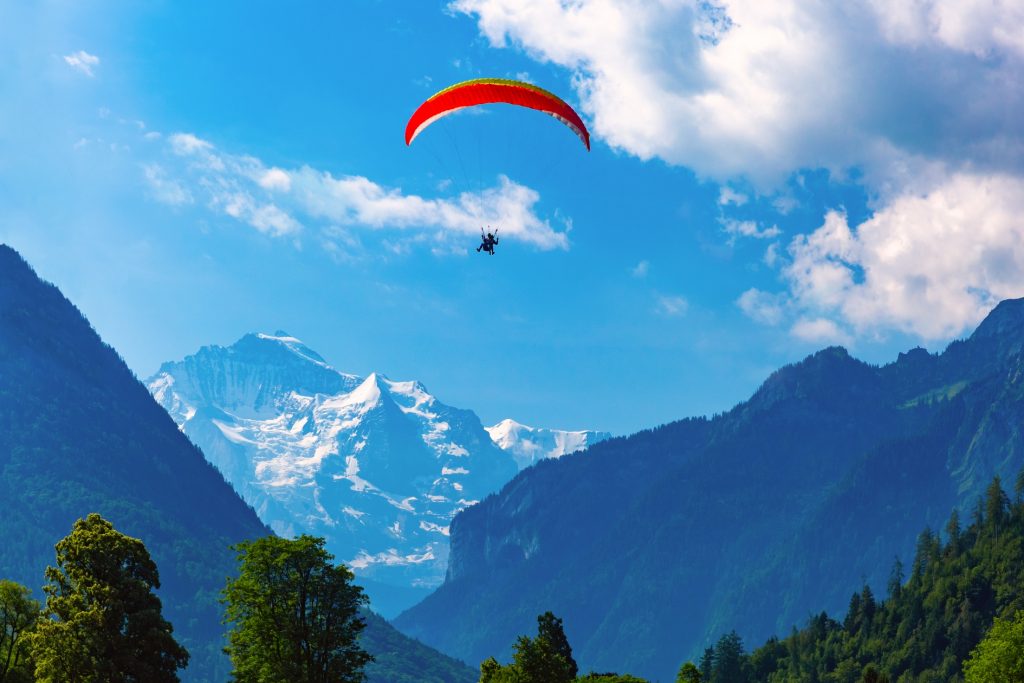 At an elevation of 11,371 feet, the Jungfraujoch mountain peak is home to the Jungfrau Winter Sports Region, which offers family-friendly ski areas with very easy slopes for beginners. Other activities like sledding and snow sledging can also be done in this area, too. However, they are mostly in the Faulhorn peak region.
Pricing for the events mentioned earlier should not be too expensive. Skiing in Jungfraujoch will cost about 62 euros for adults and 24 for children. However, if you want to experience night sledding, that will require roughly 74 euros.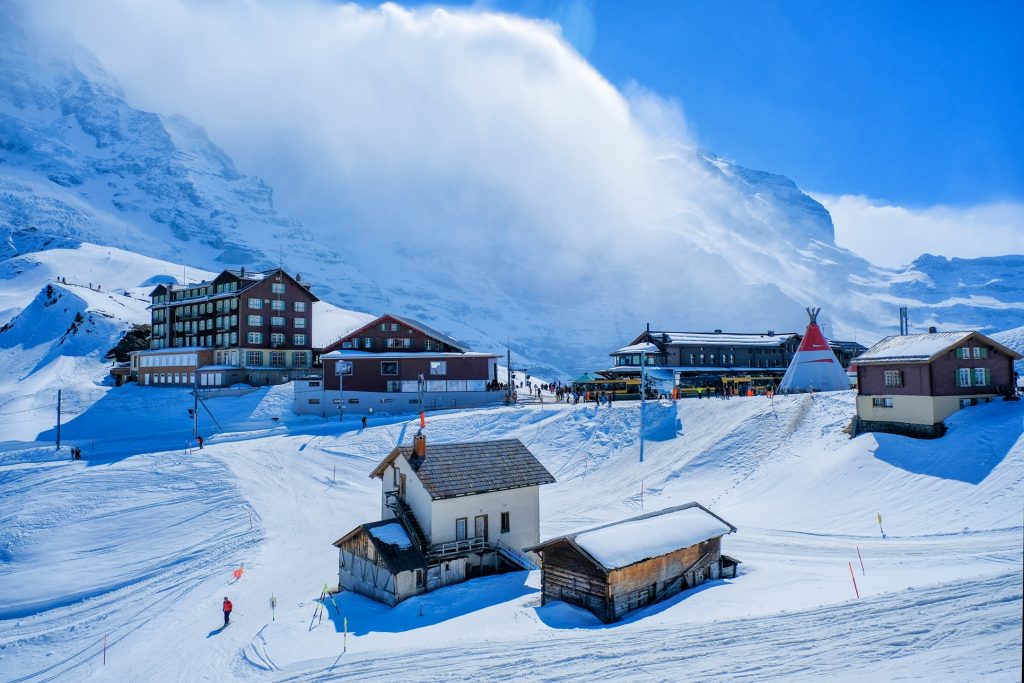 If winter activities are not for you, Interlaken still has you covered. Despite snow only coming once a year, Interlaken and its surrounding mountains and lakes are always a great place for hiking, biking, sailing, and a plethora of other spring activities. Due to being in a slightly hilly and mountainous region, the Interlaken region is perfect for all your hiking needs. Popular areas include the Harder Mountains, located only 5 minutes away, and the Schynige Platte.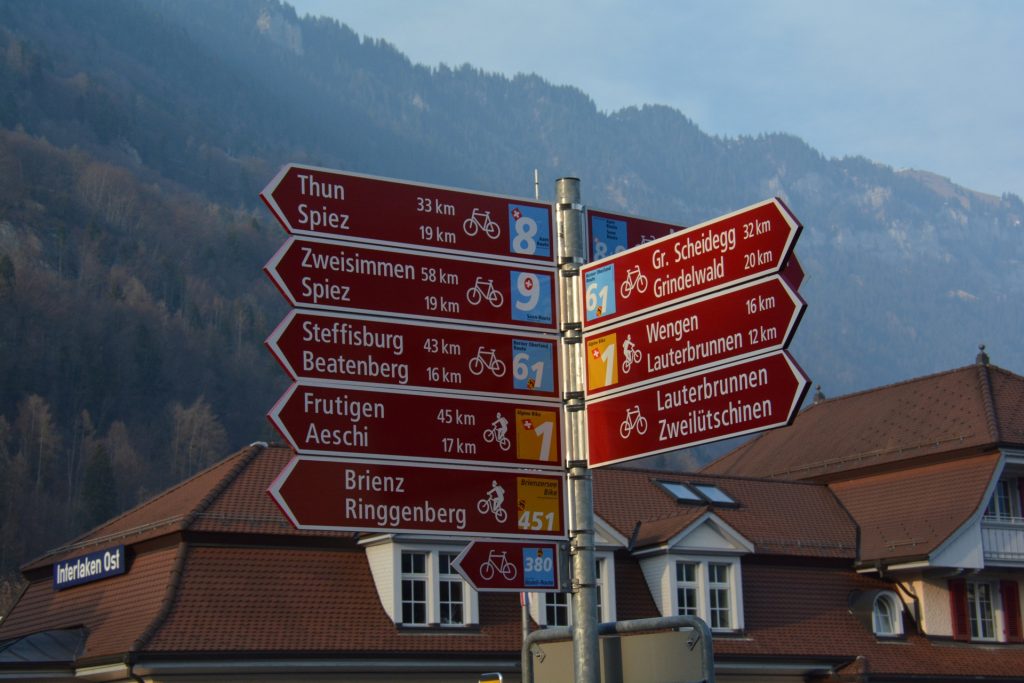 If hiking is not for you, there are also many things you can engage in that are just as fun. One area that should be of particular interest to you is Lake Thun. Not only can you set sail and enjoy the water, but also both lake Thun and lake Brienz have some of the best places to walk alongside their shores. We also cannot forget that biking is also very popular, especially around the Giessbach and Trümmelbach waterfalls.
Going into the city, you do not have to show any concern because Interlaken is equally as exciting as its neighboring regions. One way that tourists can learn more about the city is by tram. The Interlaken Tram is not a high-speed rail or train, but actually a horse-drawn carriage which makes the experience, when you think about, even more interactive and educational.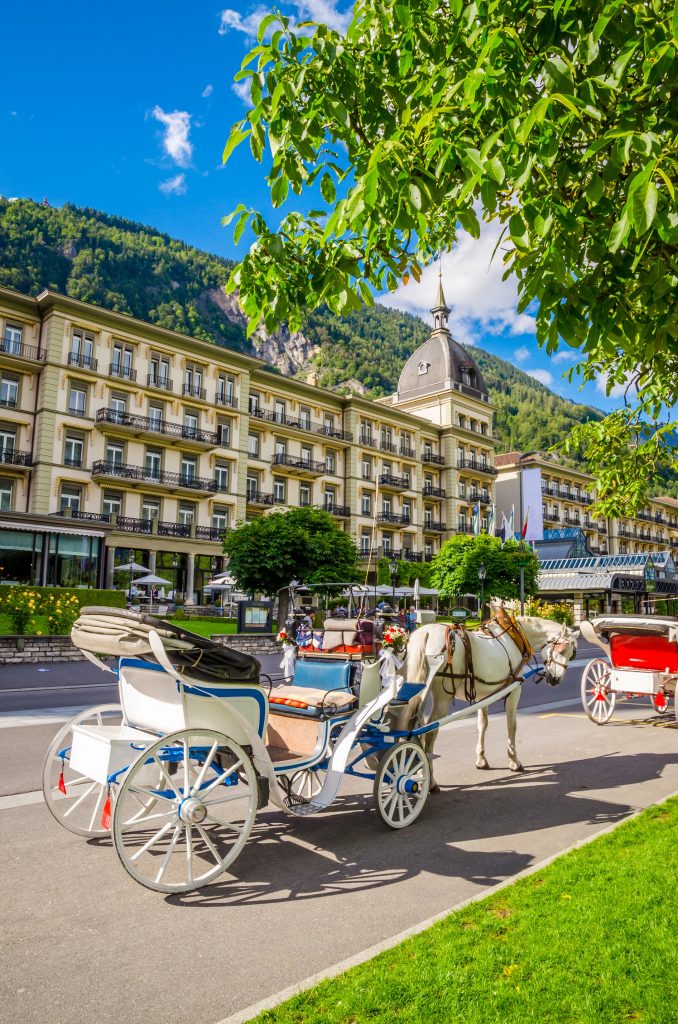 Once on the tram, landmarks that may be of value to you include the Casino Interlaken, Congress Centre, and the Kursaal Gardens. All of these attractions are within walking distance, so you should not worry if you are dropped off. Once you have been dropped off in the vicinity of the Kursaal Gardens area, you can shop and see what type of merchandise Interlaken has to offer.
The main street you want to stay on when it comes to souvenirs and shopping is Hoheweg, as this street offers some of the best stores in the region. Switzerland is well known for its knives and if you are one who always wanted one, the Swiss Knife Center (Hoheweg 125) is an excellent place to visit.

Other sites that are worth going to are the Hamilton Watch store for designer watches, and the Kirchofer. Other souvenirs worth buying would be Swiss backpacks, t-shirts, and many other smaller belongings such as leather purses and cuckoo clocks.
If you happen to be visiting during February or Valentine's Day and want to give your loved one something sweet, Interlaken has some of the best chocolate stores around. I suggest going to the Coop Marketplace off of Marketgasse as it is said to have the very best chocolates with choices from notable brands such as Lindt and Cailler.
Where to eat? Restaurants in Interlaken
Besides the Coop Marketplace, Interlaken also has many restaurants to choose from that are not only tasty, but inexpensive.
One popular establishment is Bebbis Restuarant, which is a great place to understand the local and national cuisine.
Notable dishes include the Cheese Fondue, a traditional Swiss cheese served with bread and the Buure Rosti, a signature dish that consists of hashbrowns with melted cheese alongside bacon and a fried egg. For dessert, the restaurant has very familiar items such as the chocolate cake and the strawberry shake.
If you want something more international, Interlaken does not disappoint. My little Thai in Hauptstrasse, Matten, offers some of the best Thai food around while the Kang Chon Central in Centralstrasse 13 can give you a truly authentic Korean experience.
Where to Stay in Interlaken if You are on a Budget?
After a long day spent touring and enjoying what Interlaken has to offer, you are probably wondering more about the accommodations. Luckily for you, Interlaken specializes in that. If you are coming here on a budget, then the best places I suggest you visit and spend a night at will be the Balmers Hostel and the Backpackers Villa. Both locations offer private and public dorms, kitchens to cook and eat and bars in and around the area. A basic single will cost you only 45 Swiss Francs, or 45 US dollars at the Balmers and about roughly the same at Backpackers Villa at about 43 Swiss Francs.
All in all, the Interlaken region is a place that should be on your list of destinations to visit. With its high winter peaks that offer some of the best winter activities, beautiful scenery with options of sailing on Lake Thun, and a multitude of outdoor ventures such as walking, hiking, and biking, this place is a gem.
When you think that your fun has concluded, the city of Interlaken itself does not disappoint with its high-end luxury stores, fantastic restaurants, and equally brilliant accommodations!