What is Iceland Famous for?
People have often been intrigued by this location and wonder what is Iceland famous for?
Iceland is an amazing country with a lot to offer to visitors all year round. The nation may have a small population of just under 400,000 people, but has managed to capture the interest of travelers globally.
It is considered to be a nation of many contrasts, with scenery that can excite and leave you in awe every time you visit. Planning a trip to the North Atlantic region is the best way to experience the area in its fullness. If you want to learn more about the country before booking your flight to Iceland, here are some things that made it a famous destination!
Aurora Borealis
And what is Iceland famous for, if not those gorgeous hues that appear in the dark night, to light up the sky? The Northern Lights are often referred to as Aurora Borealis. This is actually a natural phenomenon that makes Iceland popular among travelers.
The display of lights in different colors is a sight to behold for those visiting the country for the first time and repeat visitors. Most times, the aurora displays manifest across the sky in colors such as pink, pale green, blue, yellow and even violet. The colors can appear in the form of shooting rays, patches, rippling curtains or scattered clouds that resemble streamers. Usually, when the sky lights up, it reveals an eerie glow that is quite captivating from any viewing spot.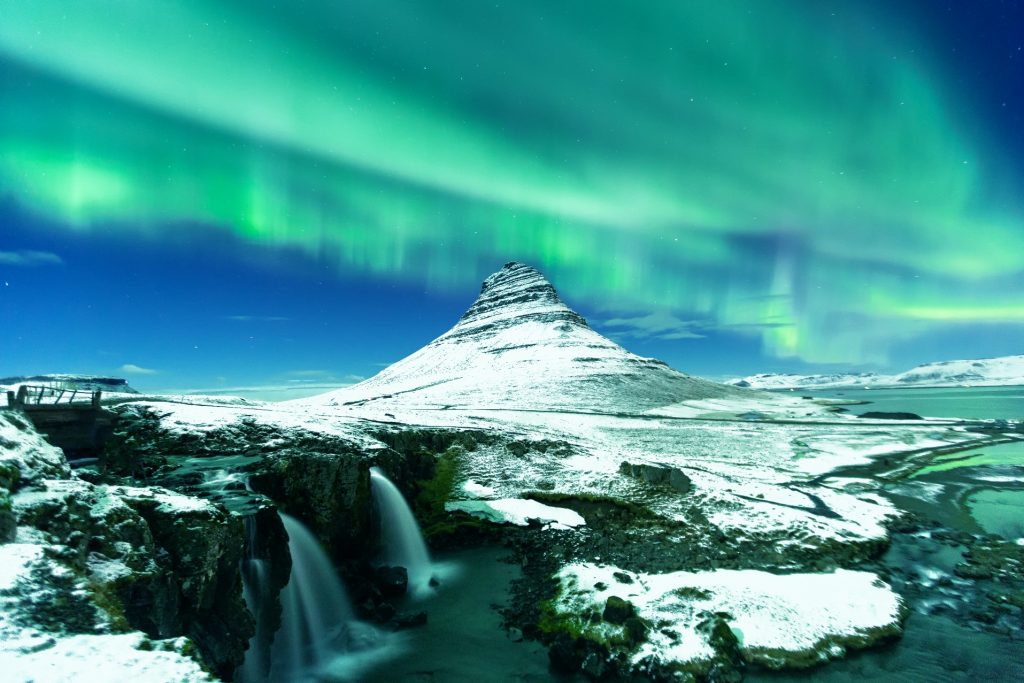 Although aurora displays can be seen across Iceland from different locations, there are viewing spots that make it easier to see the lights in their full grandeur. Grotto Lighthouse is one such location that gives skywatchers a chance to see the Northern Lights in Iceland. Although the sighting of the Aurora Borealis is unpredictable, the best times to visit for viewing is from August to April.
After viewing the Northern Lights, I promise you won't be wondering what is Iceland known for. But, there's more to this region than you think!
Glaciers
Iceland is known for its spectacular glaciers that cover at least 11% of the landscape of the country.
The glaciers are some of the largest globally and are part of the impressive scenery that makes the region attractive to visitors. It is common to find a wide array of glaciers in the country with some of the popular ones being cirque, piedmont, outlet, alpine and mountain glaciers, among others. The natural wonders make Iceland a glacier paradise as they spread all over the country, adding a unique appeal to its landscape.
Although glaciers are many in Iceland, some of the popular ones include the Vatnajokull, which is the largest one. It is often referred to as the "water glacier" and is located on the highest peak in Iceland.
Other glaciers in the region include Myrdalsjokull, Langjokull, Snaefellsjokull, and Eyjafjallajokull. Visitors to the glaciers can participate in various activities such as hiking and snowmobiling, among others.
Hot springs
For a country that is known for freezing temperatures, Iceland is home to several hot springs that are ideal for outdoor soaking.
The natural springs are formed by geothermal activity which results in pools that vary in temperature. Some springs are quite welcoming, allowing visitors to take a dip, while others restricting them because of high temperatures.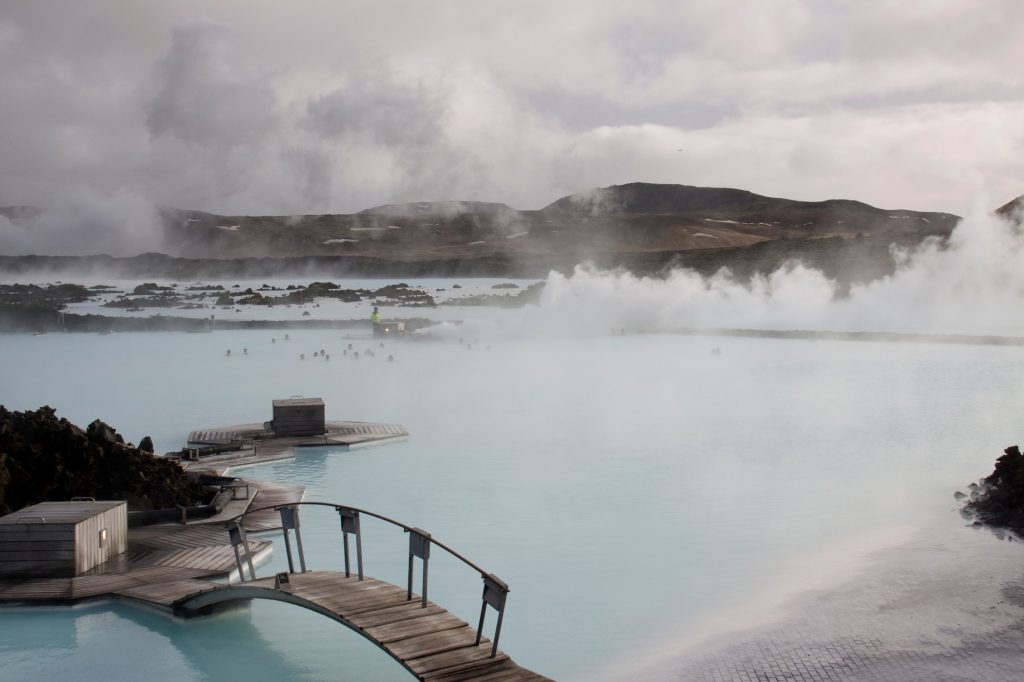 When looking for hot springs in Iceland, it is possible to come across those that are calm with the perfect temperature for bathing. Alternatively, some of the natural springs manifest in the form of spouting geysers, bubbling pits and hot fumaroles.
Hot springs in Iceland are found in large numbers, with some occurring naturally while others come into existence through man-made intervention. They vary in size with a number of them being easily accessible while others need a guide to get to their exact location.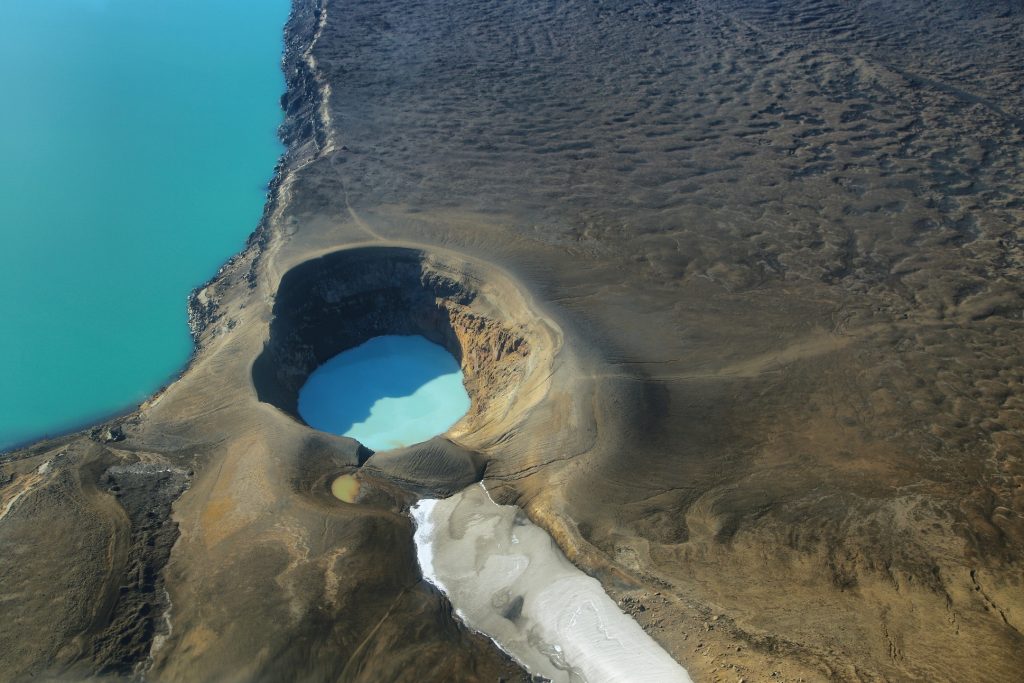 Some of the hot springs that are well-known in Iceland and give visitors a true SPA experience include the Blue Lagoon, which is known for its healing waters and perfect temperature.
Other famous hot springs that will delight you include Reykjadalur, Landmannalaugar and Viti which offer mineral-rich water and are surrounded by beautiful natural scenery.
Food
Have you ever wondered what Iceland is famous for and thought of food? No? Then your taste buds haven't really experienced the Icelandic cuisine!
It's dishes are one of a kind and provide a wide array of eats filled with both traditional and modern ingredients. Food in Iceland consists of fish, dairy and lamb, which form the majority of the diet eaten by locals and visitors.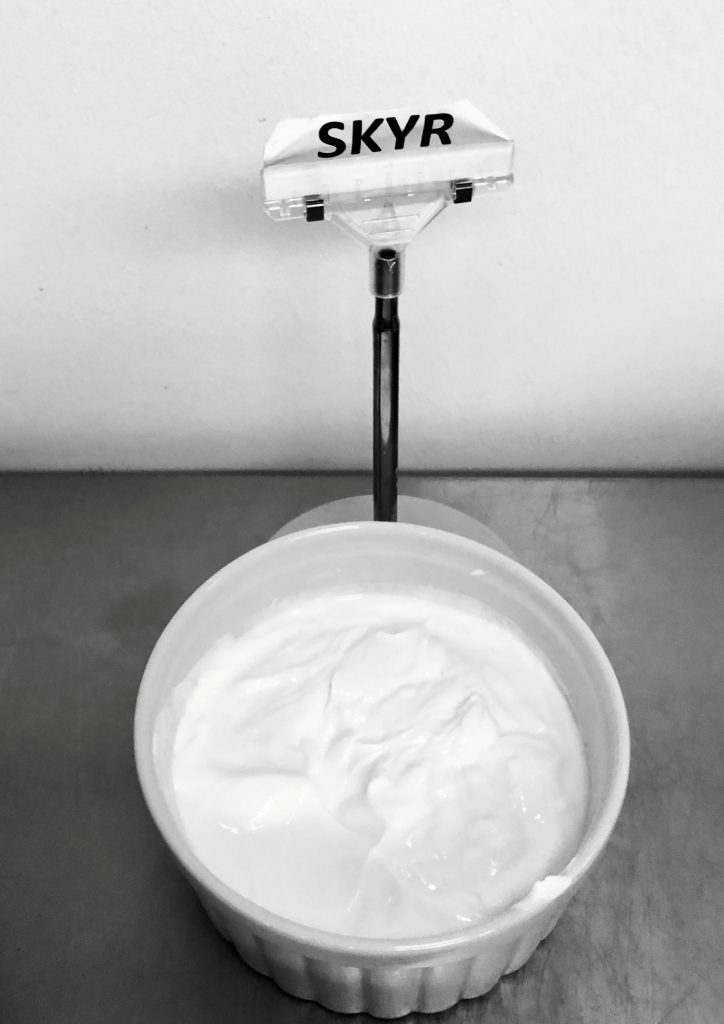 Meals are prepared using fresh ingredients with minimal additives which allows you to experience the cuisine in its original form. Popular foods you can taste include skyr (like a Greek yogurt) , bollur (a fine eclair), kleinur (doughnut), porramatur and smoked lamb which have been part of the Icelandic mealtimes for centuries.
However, modern chefs have introduced new twists by adding new ingredients while being careful to maintain the original flavor of the meals.
Authentic Icelandic meals can be found in various food establishments in the country such as fine-dining restaurants, cafes, fast food joints and bakeries. The menus at these establishments are extensive, making it possible to choose meals that give you a chance to enjoy traditional and contemporary foods of your choice.
Whether you are looking for breakfast, lunch or dinner options, you can be assured that your meal will include seafood, bread, vegetables, lamb and fish.
Culture
The culture of the people of Iceland is based on self-sufficiency and independence. This way of life is evident in their relationships locally and with other countries.
Iceland has a rich heritage based on traditional arts such as silversmithing, woodcarving and weaving. All of these plus more contributed to the growth of artistic skills countrywide. Locals enjoy visiting museums, theaters, galleries, museums and operas, among other artistic shows to grow their love for culture.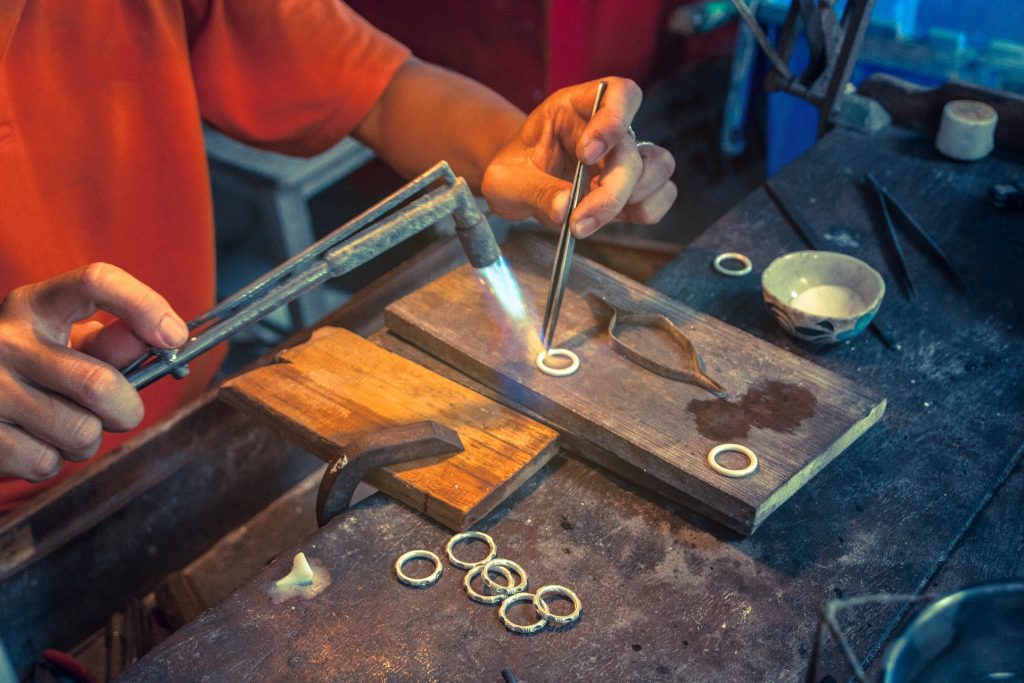 Icelandic culture has made the nation famous across the world, attracting many people to visit the Nordic country. Some of these cultural attractions include artistic exhibitions, musical festivals, visual arts, art galleries, performance arts and literature.
The literary heritage of the country has put it on the creative global map through the production of artistic sagas, Edda poems, native narrations, and folklore, among others. Typically, the people of Iceland are proud of their culture. They also expect visitors to respect their way of life when in the country.
Overall, the popularity of Iceland is based on several aspects of the country, which play an important part in placing it on the global map. If you're visiting the Nordic nation, then you're assured of an unforgettable yet eye-opening experience when in Iceland.
After reading a bit about it, are you still wondering what Iceland is famous for? 🙂