Africa is renowned for its incredible safari destinations, each offering a unique wildlife and natural experience. The best country for a safari in Africa often depends on your specific interests, the type of wildlife you want to see, and the experience you're seeking.
These places in Africa are home to some of the world's most iconic and sought-after wildlife, such as the Big Five (lion, leopard, elephant, buffalo, and rhinoceros). Safari-goers come to witness these magnificent animals in their natural habitats. The continent's natural beauty, often characterized by stunning vistas and dramatic scenery, attracts nature enthusiasts and photographers.
If you're wondering what's the best country for safari in Africa, here are some of the top African countries known for their exceptional safari tour experiences:
Kenya
Kenya is famous for its Maasai Mara National Reserve, which is home to the Great Migration, one of the world's most spectacular wildlife events. You can witness millions of wildebeest, zebras, and other animals on their annual journey. Kenya also offers diverse landscapes, including savannahs, mountains, and lakes, providing a rich safari experience.
Tanzania
Tanzania's Serengeti National Park is another key destination for witnessing the Great Migration. The Ngorongoro Crater is renowned for its high concentration of wildlife. Tanzania offers opportunities for cultural experiences with the Maasai people and exploring the beautiful beaches of Zanzibar.
South Africa
South Africa provides a wide range of safari experiences. Kruger National Park is one of the most famous wildlife reserves, known for the Big Five (lion, leopard, elephant, buffalo, and rhino). The country also offers private game reserves and lush landscapes in the Eastern Cape.
Botswana
Botswana is known for its pristine wilderness and low-impact tourism. The Okavango Delta, one of the world's largest inland deltas, offers unique water-based safaris, while Chobe National Park is renowned for its large elephant herds. The country emphasizes conservation and eco-friendly tourism.
Namibia
Namibia's dramatic landscapes and unique wildlife draw adventurous travelers. Etosha National Park is a top destination for game viewing, while the Namib Desert's towering sand dunes provide a surreal setting for exploration.
Zambia
Zambia offers a more exclusive and remote safari experience. South Luangwa National Park is famous for walking safaris, while Lower Zambezi National Park provides opportunities for canoe safaris. The country is known for its pristine wilderness and abundant wildlife.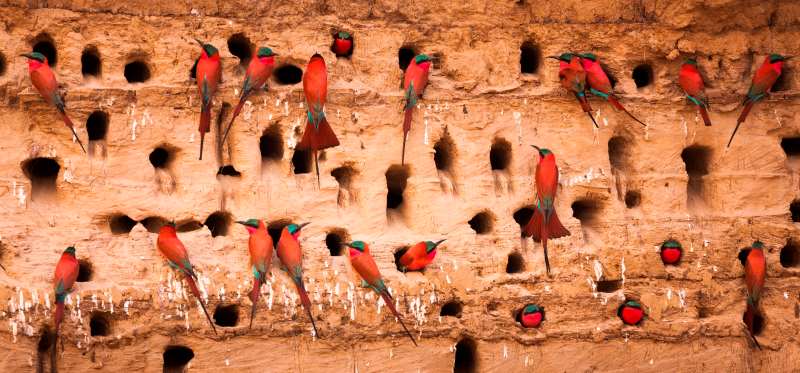 Zimbabwe
Zimbabwe is home to Hwange National Park, one of Africa's largest game reserves, and Mana Pools National Park, which offers excellent walking safaris along the Zambezi River. Victoria Falls is a popular addition to a Zimbabwean safari.
Rwanda and Uganda
For those interested in primate trekking, Rwanda and Uganda are the best destinations to observe mountain gorillas in their natural habitat. Volcanoes National Park (Rwanda) and Bwindi Impenetrable Forest (Uganda) are the primary locations for gorilla tracking.
The best African country for a safari depends on your wildlife preferences, budget, and the kind of safari experience you desire. Each of these countries has its own unique attractions and ecosystems, making Africa a diverse and exciting continent for wildlife enthusiasts and nature lovers.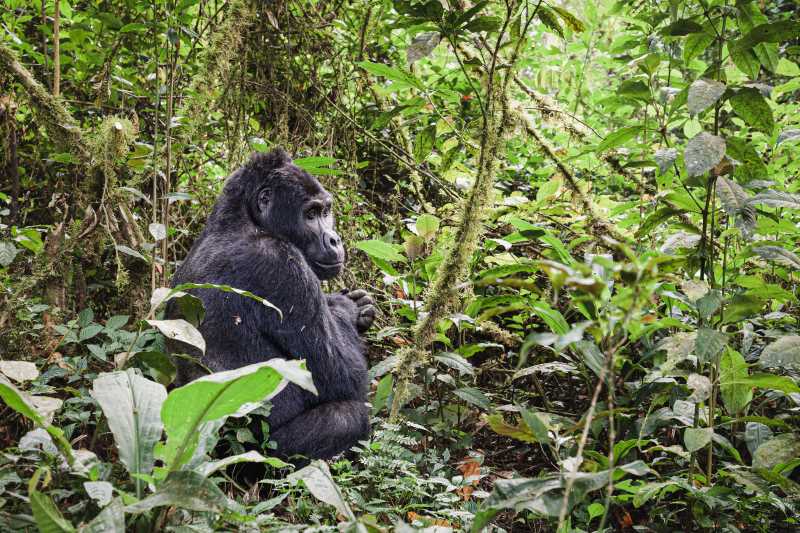 Which African country is the safest for safari?
Africa is home to a wide range of safari destinations, and safety can vary from one country to another. It's important to remember that safety conditions can change over time, so it's a good idea to check the latest travel advisories and consult with local authorities and reputable tour operators before planning your safari. However, some African countries are generally considered safe for safari and have well-established tourism industries. Here are a few African countries known for their safety and safari experiences:
Botswana is often considered one of the safest countries in Africa for safari. It has a strong focus on low-impact and sustainable tourism, which contributes to a sense of safety and conservation. The country is known for its pristine wilderness, abundant wildlife, and well-maintained safari camps.
Namibia is also considered a safe destination for safari. It has a stable political environment and low crime rates. The country offers diverse landscapes and unique wildlife experiences, making it a great choice for adventurous travelers.
South Africa is a popular safari destination with a well-developed tourism infrastructure. While some areas may have higher crime rates, the major safari regions, such as Kruger National Park and private game reserves, are known for their safety and professionalism in the tourism industry.
Tanzania, known for the Serengeti and Ngorongoro Crater, is considered a safe safari destination. The country has a strong emphasis on wildlife conservation and offers a range of safari experiences.
Rwanda and Uganda are generally considered safe for primate trekking, particularly gorilla tracking. They have seen increased tourism in recent years, and security measures are in place to ensure the safety of visitors during gorilla treks.
Zambia offers a safe safari experience with a focus on walking safaris and a more remote and exclusive atmosphere in its national parks and wildlife reserves.
Remember that safety conditions can change, so it's important to stay informed about the latest travel advisories, follow local guidelines and regulations, and exercise common-sense precautions, such as not leaving valuables unattended and respecting wildlife in their natural habitat. Additionally, traveling with a reputable tour operator can enhance your safety and overall safari experience.