Ayia Napa, often known as Agia Napa, is a tourist resort on Cyprus' southern coast, located at the extreme eastern edge. Ayia Napa is Cyprus' flagship party city and the Mediterranean Sea's most crazed resort.
The first Ayia Napa International Festival was held in September 1985, and it has since evolved into an annual event held on the last weekend of September. It takes place at the Sepheris Square of the Ayia Napa Monastery.
Nightlife in Ayia Napa
To make the most of your fun-filled Cyprus vacation, read on for some top nightlife experiences in Ayia Napa.
Join the Pamba Pool Party
Can't wait for the party to start after the sun goes down? Then make a reservation for the famed Pamba Pool Party every Thursday afternoon during the season. This gigantic pool party, which takes place on the sundeck area of the elegant Napa Rocks Hotel, sees hundreds of scantily clad revellers let loose from midday until nightfall.
Pamba is an Ayia Napa tradition, with worldwide DJs, inventive drinks, VIP sunbeds, and constant splashing. Arrive early for the hour-long open bar because after that things will only get crazy!
Attend a Summer Event in Ayia Napa
Ayia Napa presents a flurry of action-packed events throughout the summer, providing a great alternative to the town's club scene. A wild bash is held somewhere in the resort virtually every day on a rotating basis, so you won't have to wait long to attend one.
Kandi Fest is the largest and craziest, a raucous Friday-night bash staged at The Dock, a state-of-the-art waterfront venue. Competitions, naughty games, dance-offs, a three-hour bar tab, and a stellar international lineup make this an event to remember. There are lots of options if you can't make it to Kandi: the Thai-style Full Moon Party (Mondays), the Insta-friendly White Party (Tuesdays), and the ultra-messy Paint Party (Wednesdays and Fridays).
Catch a Game at Ayia Napa's Sports Bars
Sports-obsessed tourists in Ayia Napa can sit at one of the city's sports pubs to watch their favorite team play. A selection of local establishments broadcast everything from Premier League games to NBA playoffs, creating a bustling atmosphere for fans to watch and interact.
Rockerfellas is the most significant sports bar in the region if you don't mind taking a 15-minute cab journey to Protaras. Try Carina Sportsbar or the more upscale Liquid Cafe N Bar in Ayia Napa. There are numerous cosy pubs scattered around Ayia Napa's nightlife, which isn't all about cheek music and tabletop dancing.
Ayia Napa Beaches
The resort boasts 27 beaches, 14 of which have obtained the Blue Flag Beach distinction, the most of any resort in Cyprus; the island itself has the 2 number of Blue Flags globally, trailing only Croatia. Following is a beach in Ayia Napas.
Agia Thekla Beach
The most westerly of Ayia Napa's beaches, Agia Thekla Beach, boasts a magnificent stretch of sandy beach with calm seas. This attraction is one of the quietest beaches in the area, and it is often less crowded than its neighbors. This beach is the nearest to Ayia Napa's new marina.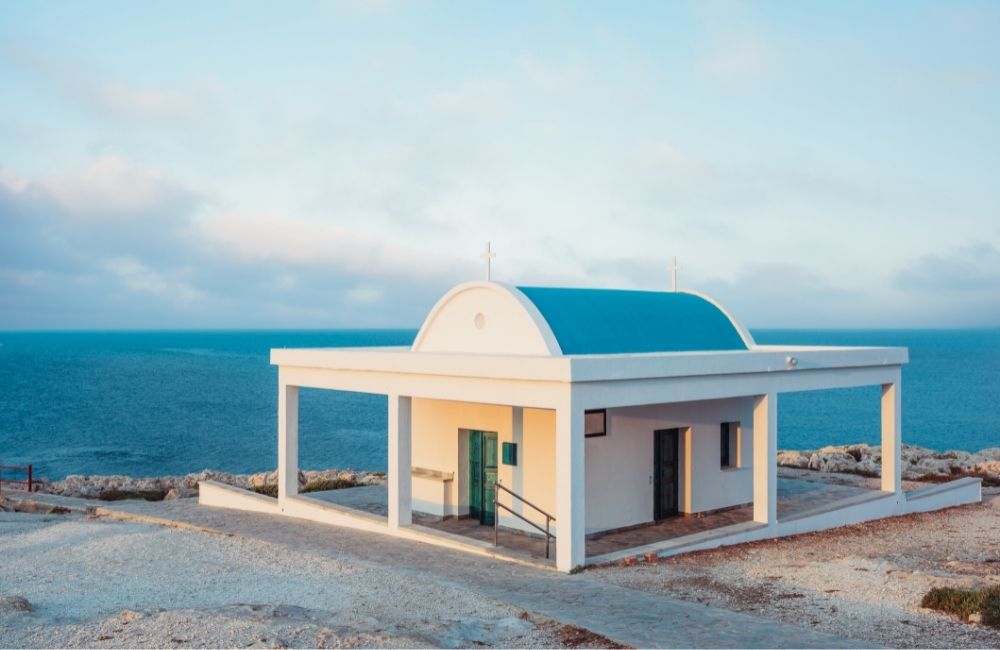 Nissi Beach
Nissi is Ayia Napa's most well-known and popular beach. Beach parties and DJs can be found on one end, while refined beach cafes and cabanas can be found on the other. With its distinctive island accessible on foot at low tide, Nissi Beach has something for everyone.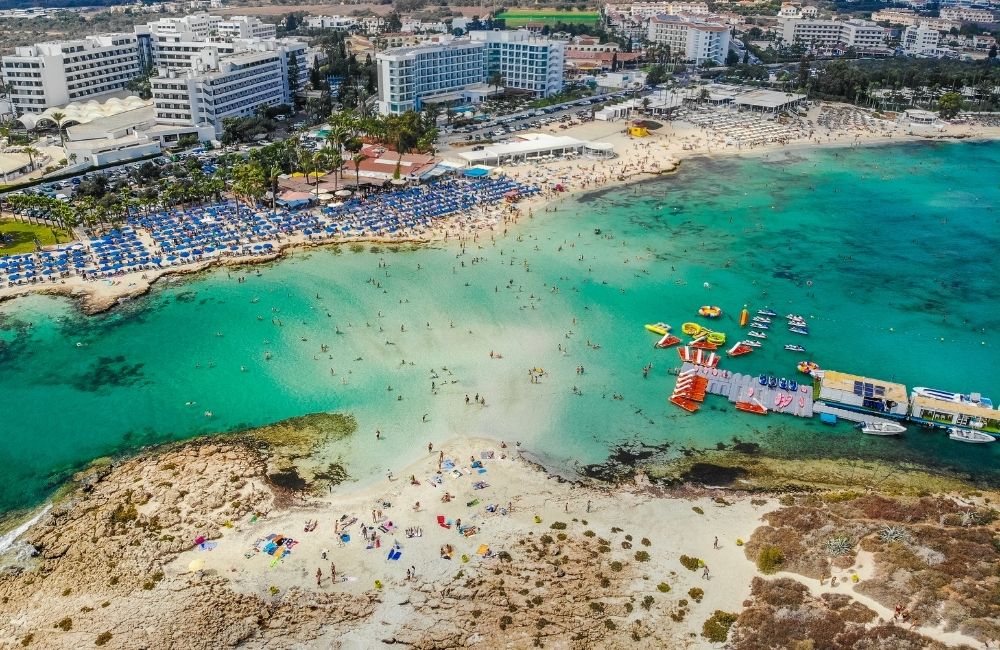 Pernera and Katsarka Beach
Pernera and Katsarka are tiny beaches located between the port and Nissi Beach on the coastal route. These little beaches are more tranquil, perfect for relaxing with a book or exploring the rocky shoreline. Pernera Beach offers a variety of activities as well as several quiet sand sections for calm relaxation.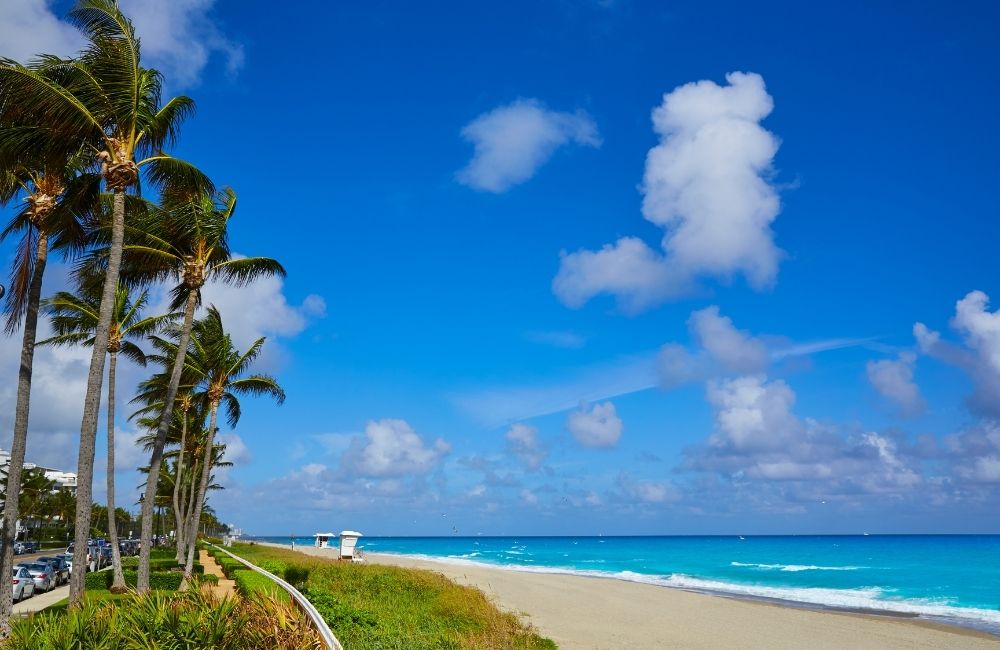 Konnos Bay in Ayia Napa
With pine-fringed slopes and turquoise blue waves, Konnos Bay is one of the most picture-perfect beaches you'll find. This beach, hidden in plain sight halfway between Ayia Napa and Protaras, is popular with residents, water sports enthusiasts, and boat owners.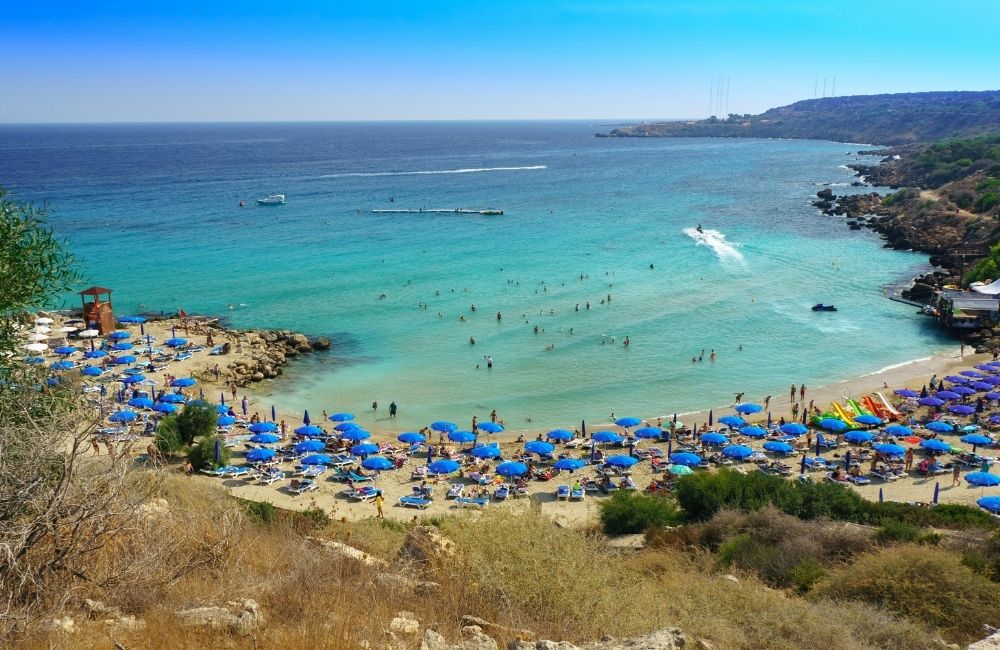 Restaurants
People in Cyprus are excited about their food and take it extremely seriously. Restaurants abound, catering to all tastes and budgets, from traditional Cyprus meze tavernas to five-star culinary establishments. Regardless of your preferences, the top restaurants in Ayia Napa will ensure that you stay full and happy throughout your vacation.
Sesoula Kalamaki
Sesoula Kalamaki is an excellent spot to stay for a quick lunch because it's only a few feet away from Ayia Napa Harbour. The environment is relaxed and low-key, and the menu prices are reasonable. Overall, the restaurant is a no-brainer for families with children or those looking to save a few dollars. The Mediterranean fast-casual cuisine at Sesoula Kalamaki includes pitas, grilled skewers, and even burgers with French fries. Picky eaters and little children will enjoy the variety of foods.
Hungry Horse Taverna
The Hungry Horse Taverna is a local favourite because of its large amounts of traditional Cypriot food and inexpensive rates. You won't go hungry because, in addition to the hefty entrée, most meals come with different sides (salad, bread, and dessert).
The kleftiko (smoked lamb), Ofelia (pork cooked in red wine), and sea bream are all must-try dishes. Don't forget about the reasonably priced wine.
You may even take advantage of Hungry Horse Taverna's complimentary dinner delivery if you're staying nearby.
Napa Tavern
Napa Tavern prides itself on being Ayia Napa's first taverna. The restaurant is housed in a typical Cypriot home from 1932, featuring indoor and outdoor eating areas. During the cooler months, a big fireplace warms the restaurants outside eating areas, set amid a small grape.
Fresh fish and vegetables abound on the menu, with many meals prepared using recipes passed down centuries. Daily, fresh ingredients are obtained. Fried calamari, prawn spaghetti, and mussels are among the most popular meals. Try an orange phyllo cake or the baklava on the dessert menu, which is both delicious.
In Ayia Napas, there are many extraordinary locations to visit. If you reside in Ayia Napas, you must see and enjoy these incredible places, including restaurants, beaches, and nightlife. You can go exploring Ayia napa with your friends and family at these unique spots.