Pakistan is a diverse and beautiful country with a wealth of natural and cultural attractions. It is home to some of the world's most stunning natural landscapes, including towering mountains, lush valleys, pristine lakes, and serene deserts. Tourists come to explore these breathtaking settings and partake in outdoor activities such as trekking, hiking, and photography. While visiting, it wouldn't be a bad idea to have an experienced guide with you and use Pakistan tour packages.
If you're thinking of taking a Pakistan tour, then here are the top five places to see in Pakistan as a tourist, along with the reasons why they are worth visiting:
Discover the Scenic Beauty of Hunza Valley
Hunza Valley is renowned for its breathtaking landscapes, with snow-capped peaks, lush meadows, and crystal-clear rivers. It's a paradise for nature lovers and photographers – a hidden gem of Pakistan!
Surrounded by towering peaks, crystal-clear rivers, and warm locals, it's a must-visit destination for those seeking beauty, serenity, and adventure. From breathtaking hikes to starry nights and delicious local cuisine, Hunza Valley has all it takes to make your adventure memorable.
If you like to roam the scenery, Hunza offers trekking and mountaineering opportunities, with popular trails like the Rakaposhi Base Camp and the Karimabad trek. While some trail lengths can last just a few hours, there are also some that last for days!
The valley is home to the hospitable and unique Hunza people, and you can explore ancient forts and historic sites, such as Baltit Fort and Altit Fort.
Skardu and Shangrila Resort – A Gateway to Adventure
Skardu serves as the gateway to some of the world's highest peaks, including K2, the second-highest mountain on Earth. It's a hub for trekking, mountaineering, and adventure sports
Skardu offers access to some of the most famous treks and expeditions, including the Baltoro Glacier, the trek to Concordia (the "Throne Room of the Mountain Gods"), and Gondogoro La. These treks provide opportunities for breathtaking views of the surrounding peaks.
The landscapes around Skardu are characterized by rugged mountains, turquoise lakes, and verdant valleys. The Shangrila Resort and Upper Kachura Lake are nearby attractions that showcase the region's natural beauty.
While in Skardu, you can engage with the local Balti culture and explore historic sites, including the ancient Skardu Fort.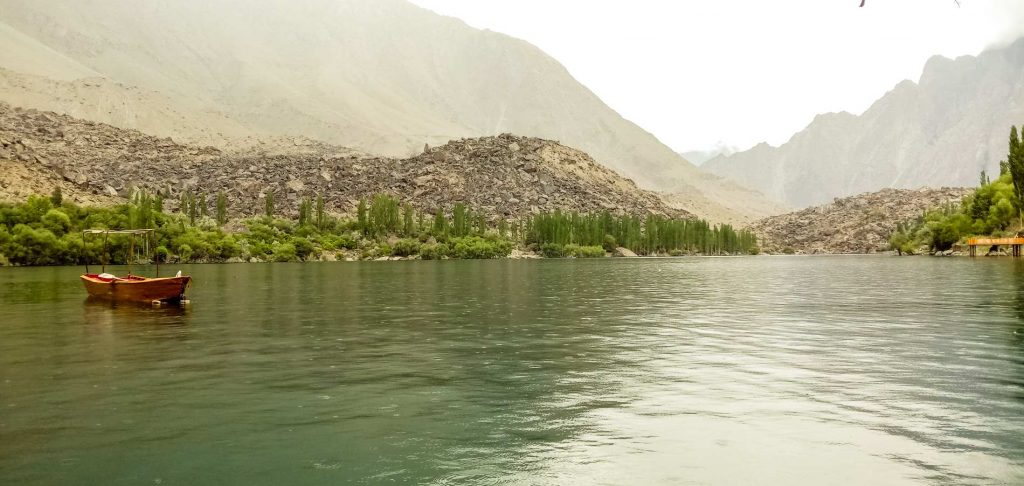 Shangrila Resort a.k.a. Heaven on Earth
Shangrila Resort, also known as the "Heaven on Earth," is a beautiful oasis with lush gardens, a serene lake and stunning surroundings, offering a peaceful retreat in an amazing setting.
The heart of the resort is Shangrila Lake (also known as Lower Kachura Lake), a tranquil body of water guarded by flowering gardens and fruit orchards. Visitors can take boat rides on the lake or simply enjoy the serenity of the area.
Shangrila Resort also offers outdoor activities such as hiking, fishing, and picnicking. It's an ideal place for families to enjoy the outdoors. You should also know that it has a golf course, offering recreational opportunities for golf enthusiasts.
The resort features a range of accommodations, including traditional cottages and luxurious rooms, allowing families to choose the type of stay that suits them best. It's perfect for families seeking peace and relaxation in a serene environment. It provides an ideal backdrop for unwinding and enjoying quality time together.
The resort is built around a historic structure, known as the "Palace of Dreams," which adds a touch of heritage to the area.
Skardu and Shangrila Resort offer a mix of adventure, natural beauty, and relaxation. The area is an exciting place for tourists who appreciate outdoor activities and want to explore the pristine landscapes of Gilgit-Baltistan. It can be a great destination for a family vacation, as it allows for both adventure and relaxation, and it provides opportunities to immerse in nature and engage with the local culture. Whether you're interested in trekking, cultural experiences, or simply enjoying the serenity of a beautiful lake, Skardu and Shangrila Resort offer a memorable and unique vacation experience.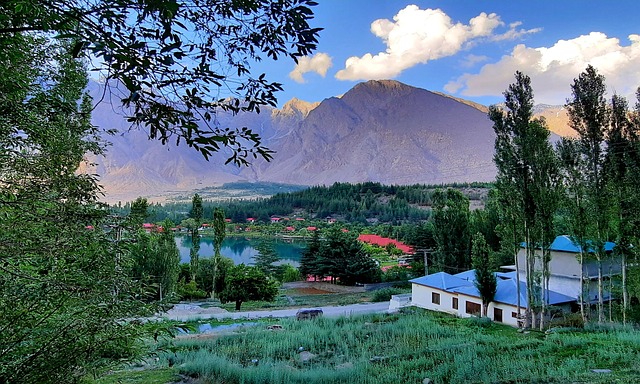 The Switzerland of Pakistan – Swat Valley
Swat Valley is often called the "Switzerland of Pakistan" due to its alpine scenery, meadows, and rivers. It's a great destination for trekking, hiking, and exploring. This destination attracts tourists for a variety of reasons. Below are some of the key factors that make Swat Valley a popular and appealing place to visit:
Natural Beauty: Swat Valley is often referred to as the "Switzerland of Pakistan" due to its stunning alpine landscapes. The valley is surrounded by lush green meadows, towering peaks, and pristine rivers, making it a paradise for nature enthusiasts, hikers, and photographers.
Lush Meadows: The valley is known for its meadows, including Malam Jabba, Miandam, and Ushu Valley, which are covered with wildflowers in spring and offer tranquil settings for picnics and relaxation.
Adventure Activities: Swat Valley provides numerous opportunities for adventure seekers. Visitors can enjoy trekking, hiking, camping, and mountain biking. Malam Jabba, in particular, is a popular spot for skiing and snow sports during the winter months.
Historic Sites: The region boasts a rich history, and you can explore various historical and archaeological sites. Udegram Buddhist Monastery, Butkara Stupa, and Udegram stupa are notable historical landmarks in Swat.
Cultural Experiences: Swat Valley is home to the Swati people, who have their own distinct culture and traditions. Visitors can immerse themselves in the local culture and interact with the welcoming Swati community.
Ancient Forts: The valley is dotted with historic forts and structures, such as the Udegram Fort and Malakand Fort, offering glimpses into the region's history.
Buddhist Heritage: Swat Valley is known for its Buddhist heritage, with ancient Buddhist stupas and monasteries providing insights into the area's historical and religious significance.
Local Cuisine: Enjoy traditional Swati cuisine, which includes dishes like lamb karahi, saag (spinach), and the famous Swati pulao, a flavorful rice dish.
Peaceful Retreat: Swat Valley offers a serene and tranquil environment, making it an ideal destination for relaxation and unwinding amid nature's beauty.
Hospitality: The local residents of Swat Valley are known for their warm hospitality, which adds to the overall appeal of the region.
Crisp Air and Mild Climate: The valley enjoys a pleasant climate during the summer months, making it a cool escape from the heat of the plains. The crisp mountain air is invigorating and refreshing.
Photography: The scenic beauty of Swat Valley, with its lush meadows, clear rivers, and snow-capped peaks, provides ample opportunities for photography.
Visiting Swat Valley is an opportunity to explore the natural beauty, history, and culture of this region while enjoying outdoor activities and a sense of tranquility. It's a destination that appeals to both nature lovers and those interested in history and culture, making it a well-rounded and captivating place to visit in Pakistan.
Historic Sites: Visit Udegram Buddhist Monastery, Malam Jabba ski resort, and the remains of Udegram stupa to discover the region's rich history.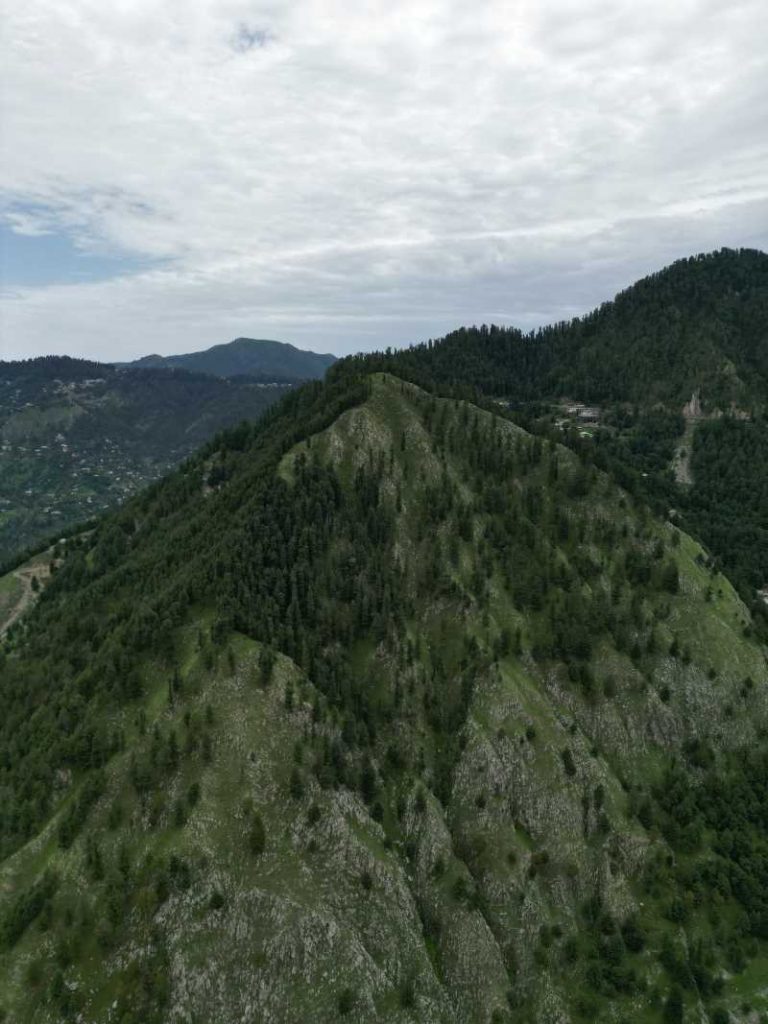 Fairy Meadows and Nanga Parbat – The Killer Mountain
Fairy Meadows and Nanga Parbat, often referred to as the "Killer Mountain," are renowned destinations in Pakistan for their unique and stunning natural beauty and outdoor adventure opportunities. Here's why Fairy Meadows and Nanga Parbat are worth visiting and what you can do in this breathtaking area:
Spectacular Scenery
Fairy Meadows is a lush, green alpine meadow that offers unparalleled views of Nanga Parbat, the world's ninth-highest mountain. The meadows are covered in wildflowers during the spring and summer, creating a picture-perfect setting.
Nanga Parbat: Nanga Parbat, standing at 8,126 meters (26,660 feet), is a massive and awe-inspiring mountain with a distinctive pyramid shape. Its sheer size and grandeur make it a sight to behold.
Trekking and Hiking
Fairy Meadows Trek: You can hike to Fairy Meadows, either by a jeep or a moderate trek of a few hours. The trekking route is relatively accessible and provides opportunities for adventure and nature exploration.
Nanga Parbat Base Camp: For more experienced trekkers and mountaineers, a challenging trek leads to the Nanga Parbat Base Camp, where you can get up close to the mountain. The Base Camp trek offers breathtaking vistas and an intimate encounter with the mountain's majesty.
Camping and Stargazing
Camping: Fairy Meadows is an ideal place for camping. Spend a night under the stars in this tranquil and natural environment. You can bring your own camping gear or rent it locally.
Stargazing: The clear skies at Fairy Meadows make it an excellent spot for stargazing. The lack of light pollution allows you to view the night sky in all its glory.
Photography
Fairy Meadows and Nanga Parbat provide endless opportunities for photography, whether you're capturing the mountain's changing moods, the vibrant flora, or the panoramic vistas of the surrounding landscape.
Peace and Serenity
Fairy Meadows is a peaceful and serene destination, ideal for those seeking a tranquil retreat in the midst of natural beauty.
Local Culture
Interact with the friendly and welcoming local people who inhabit the surrounding villages. You can learn about their customs and way of life.
Visiting Fairy Meadows and Nanga Parbat offers an opportunity to connect with nature, explore breathtaking landscapes, and embark on outdoor adventures. The area is not only a paradise for trekkers and nature enthusiasts but also a place of awe and wonder for anyone who appreciates the beauty and grandeur of the natural world. Whether you're seeking an escape into nature, an exhilarating trekking experience, or a chance to witness one of the world's great mountain peaks, Fairy Meadows and Nanga Parbat have something for every adventurer and nature lover.
The Heart of Pakistan – Lahore and the Lahore Fort
If you only have time to visit one place in Pakistan, make sure it's Lahore.
Cultural Hub: Lahore, often referred to as the "Heart of Pakistan," is a bustling metropolis with a rich cultural heritage, historic sites, and vibrant markets.
Lahore Fort: Explore the Lahore Fort, a UNESCO World Heritage site, to witness stunning Mughal architecture, including Sheesh Mahal (the Palace of Mirrors) and the Badshahi Mosque.
These are just a few of the many incredible places to explore in Pakistan. The country offers a wide range of experiences for travelers, from pristine natural beauty to rich cultural heritage. When visiting Pakistan, it's essential to check the current travel advisories and local guidelines, respect the local culture, and be mindful of the environment to ensure a safe and responsible visit.