Best Ski Resorts in Bulgaria with Ski Maps
If you're an avid skier or if you practice any kind of winter sports, then we've found and tested the best ski resorts in Bulgaria for you!
Bulgaria is a country in Eastern Europe located directly adjacent to the Black Sea. One part of the country that is very distinctive is a wide range of mountains or what is called the Balkans. Although the Danubian Plains and hills make up nearly 70% of the country's topography, the mountains are widely known for being some of the highest in Europe, reaching altitudes of nearly 8000 feet or 2400m. So, it should be of no surprise that the country is reputed to have one of the best ski resorts. The best ski resorts in Bulgaria should be well worth the trip for avid skiers worldwide.
Ski your way to Bansko!
The first ski resort that we will share with you will be the Bansko Ski Resort in Blagoevgrad, Bulgaria. Bansko (besides being a ski resort) is actually a small town in the southwest region of the country. Once a stock-breeding and merchant destination, the city of Bansko has steadily become a top destination for tourists. This is due in part to their proximity to the ski resort, the alpine mountains and a variety of lakes and ponds that make recreation enjoyable.
Although not in the same class as French and Swedish resorts, Bansko has been increasing its rank as the country is developing the infrastructure to be more accommodating to tourists and skiers.
Getting to the top is very easy as you will only need to take the Gondola lift, a cable transport that replaced the minibus ride. The cable transport ascends to an elevation of 8500 feet (2590m) while the drop coming back is about 1000 feet (300m). Once to the top, the ski resort offers 47 miles of skiing, and 14 lifts and drags.
With the introduction of snow cannons, the mountain region has been able to keep tourists coming even in warmer conditions. Even with this technology, if you plan on making a visit to this part of the country, I strongly suggest coming in the winter months when snow levels will be at its highest and most lush.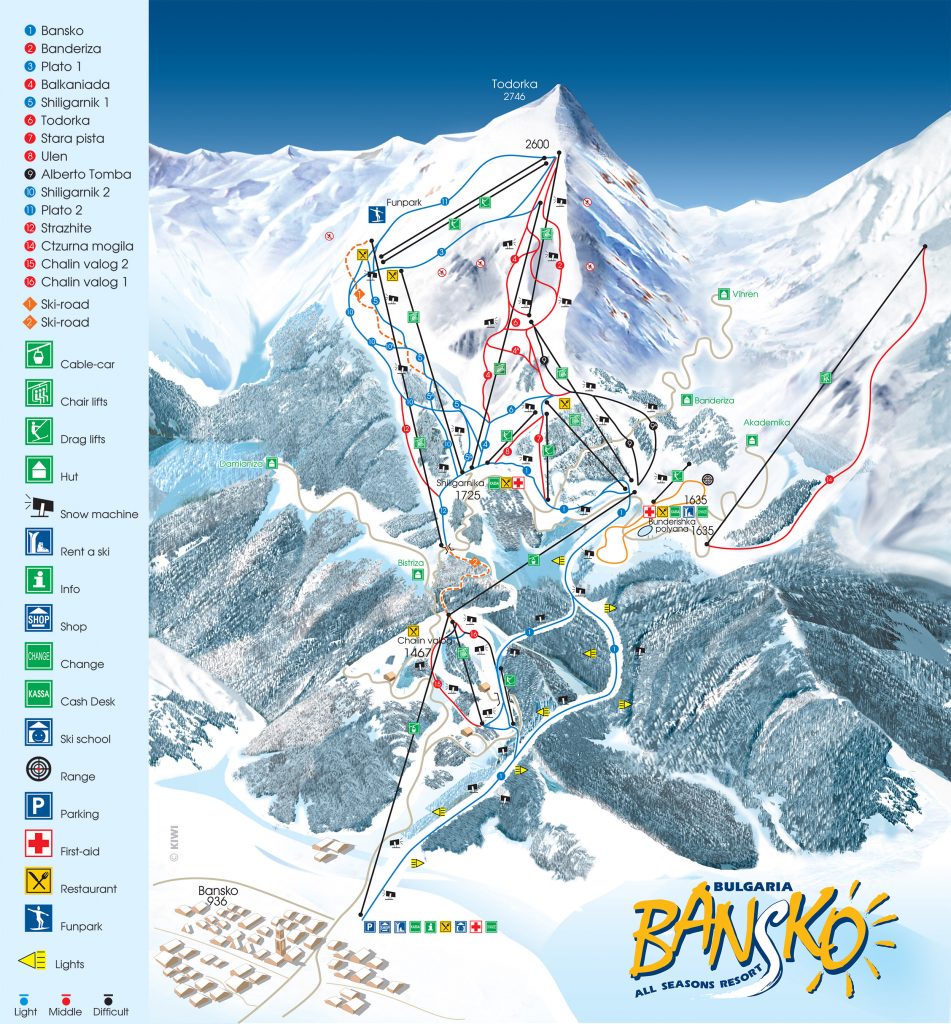 According to the website banskoski.com, the resort gets about 24500 people per hour, which is incredible, considering that it is not even the most popular resort on the continent – but it is rated as one of the best ski resorts in Bulgaria. A three-day pass will cost you about 167 euros while for children it is 121 euros. If you are an American or in the United Kingdom, that would be 184 US dollars for adults, 133 for children, while those using British pounds will pay 144 for adults and 104 for children. To access an entire week of skiing, I will cost about 322 euros while two weeks will cost about 600 euros.
Where can I stay in Bansko?
Once you are finished with the Todorka Summit peak, a good hotel I strongly suggest in the Bansko area will be the Kempinski Hotel Grand Arena Bansko. Although you can find cheaper options, this one has nearly 5 stars with a sizable number of happy customers. It, however, should be noted that a knowledge of the Bulgarian language will be of use when traveling to urban areas, even with the influx of tourists.
Read about the Best ski resorts in Romania
If you are planning to spend a night out of wining and dining, I suggest you venture towards the center of the city to a restaurant called Smokey Mountain Bar And Grill. There you will be able to taste some of the most succulent burgers with a wide assortment of meats, breakfast options, and desserts.
Pamporovo ski heaven
The next place to ski that should be on your list is the Pamporovo Ski Resort in southern Bulgaria. Like the Bansko Ski Resort, Pamporovo is very popular and equally exciting.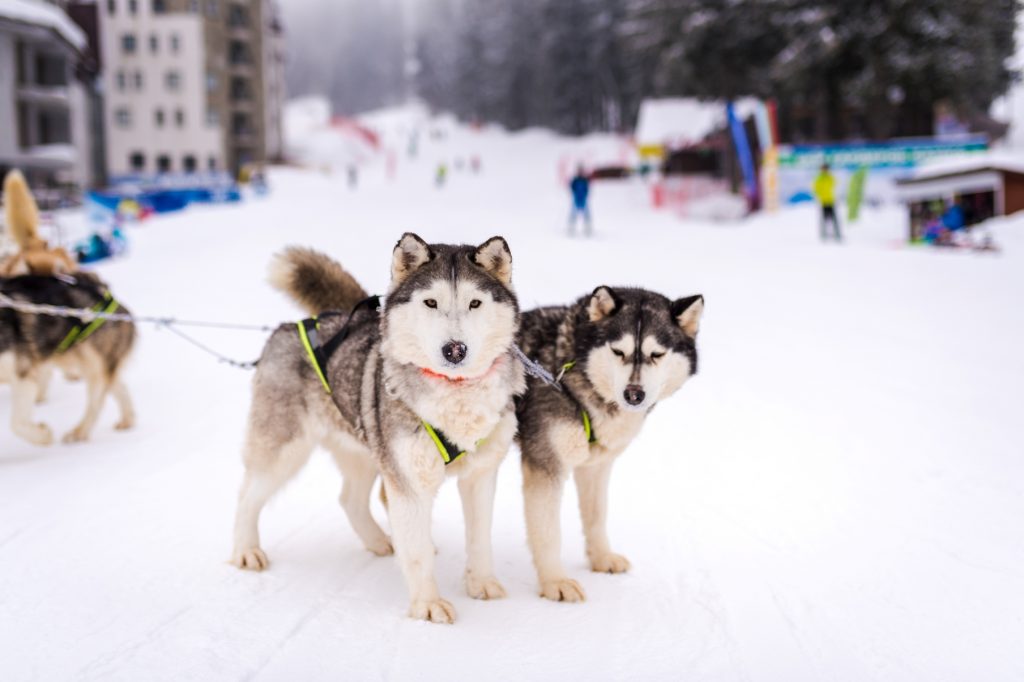 The resort is set near the Rhodope mountains with an altitude of 1620 meters above sea level. The highest peak, however, is the Snezhanka Peak, which is about 300 meters above the resort. This location has about 55km of ski runs, 38km of cross country courses, and 18 lifts with a carrying capacity of 13000 people per hour. Unlike the advanced and steeper slopes of Bansko, Pamporovo is highly suggested for beginners as most of the resort consists of rounded mountain tops. However, if you are advanced and still want to visit this location, "The Wall," as they call it, is very suitable for the seasoned skier's.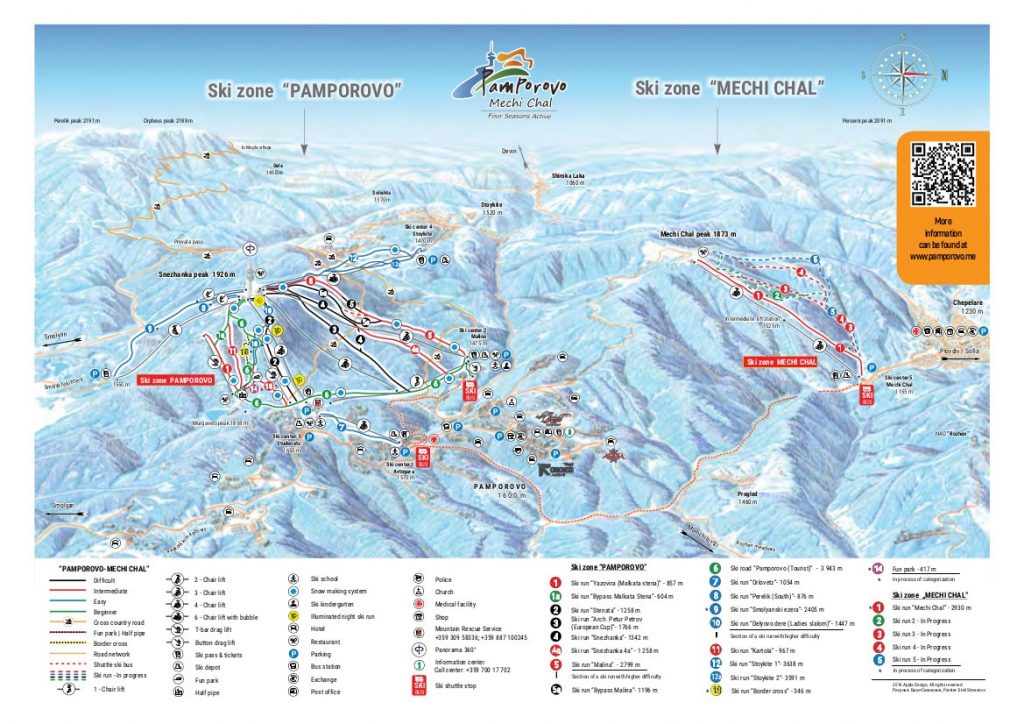 Being one of the best ski resorts in Bulgaria, you might be surprised to know that tickets are very affordable. The 2 way Ski lift ticket will cost you only 20 BGN, or only 11 US dollars. If you want to stay for the entire day, it will cost you 58 Bulgarian Levs or 33 US Dollars. If going with your whole family, be prepared to pay extra as it will range from 331 Levs, 187 US dollars to 581 Levs, or 324 US dollars. Prices can go as high as 1508 Levs, or 853 US dollars, so have your wallet topped if you're inviting the whole gang!
Where can I stay in Pamporovo?
If you do not want to go to the nearby cities, Pamporovo does offer a list of high-quality hotels that will make your stay worth it. Hotels I suggest going to will be the hotel Orpheus, which offers breakfast, dining, free parking, and Wi-Fi. You can also opt in for Malina Villas which is a highly rated hotel that is pet-friendly, popular with families and offers Bulgarian dining.
If you do not plan on staying in the region, the closest cities near this resort will be Chepelare, about 6 miles north and Smolyan, which is about 10 miles south. If you are planning to eat in Chepelare, Restuarant "Mechi Kut" should be on the list. The atmosphere is very cozy and suitable for not just adults but children as well. If you are planning to go to Smolyan, the restaurant that has the most positive feedback and hence worth your time would be the Rodopchanka Restaurant. Here they offer a wide variety of Bulgarian barbecues with very delicious deserts.
Keep calm and go to Borovets!
Last but not least, and arguably the best place to ski in Bulgaria is the Borovets Ski Resort. Located on the northern slopes of the Rila mountains in the Sofia Province, it has been home to many ski and skateboard runs, and this is not at all surprising.
Borovets is one of the countries oldest winter resorts, opening 123 years ago, in 1896. It is said that before it became a favorite spot for winter enthusiasts, it use to be a hunting ground for Bulgarian kings in the 19th century.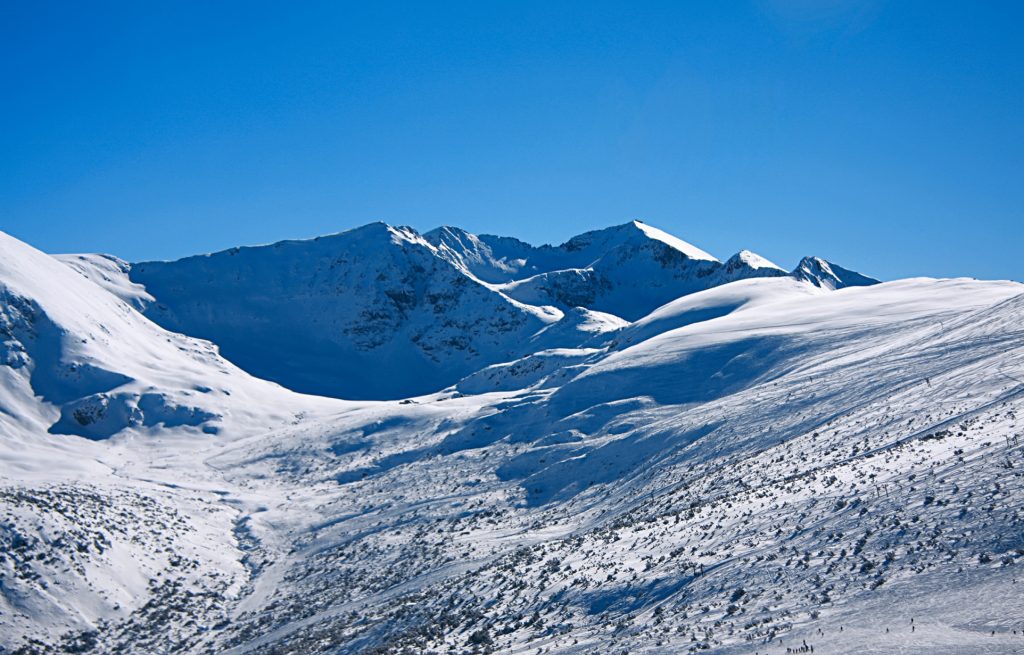 Much like the city of Bansko and to a lesser extent Pamporovo, Borovets was set to experience massive expansion and remodeling. The project was called "Super Borovets" and would have helped transform the area into one of the top tourist destinations in Europe. However, due to the financial crash of the late 2000s, much of the development towards this new construction was put to a halt. Despite this, the resort is highly rated, and the lack of development does not take away from it.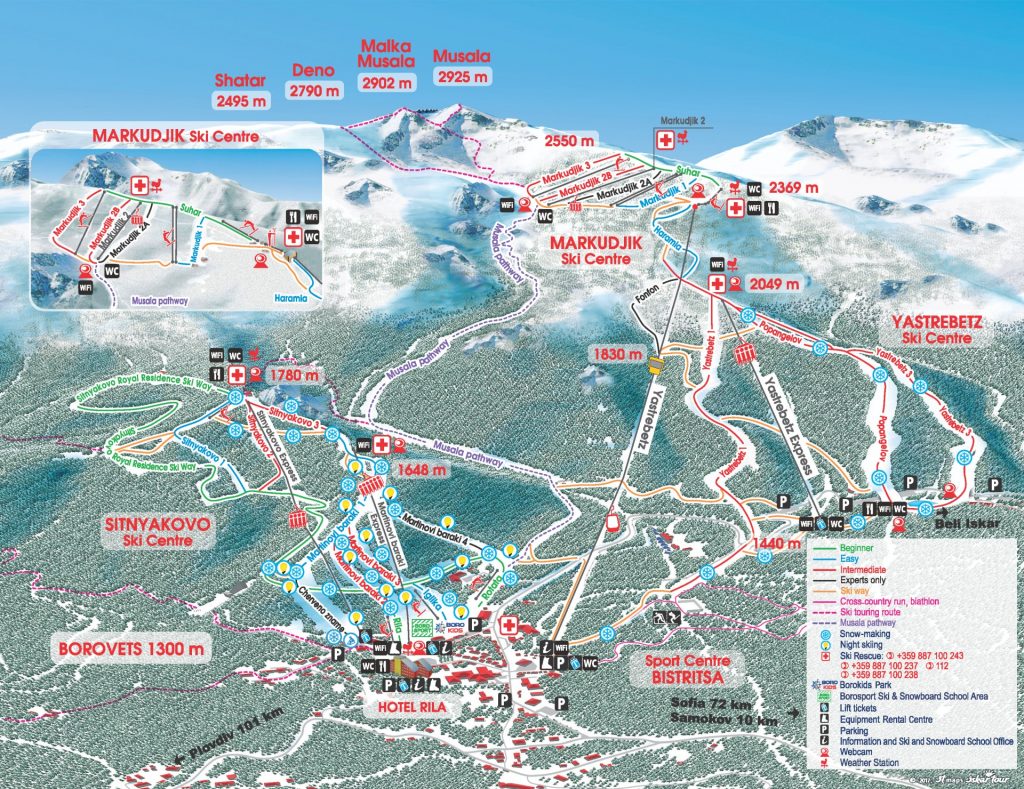 In total, there are about 58km of slopes, ranging in difficulty. Having about three key sections, the slopes of Sitnyakovo, Markudjik and Yastrebets are what make Borovets one of the best ski resorts in Bulgaria.
Yastrebets is by far the most challenging of the three, so I suggest novices, beginners, and even hobbyists try to avoid this slope. Although the park is open all year round, the best months to go and the busiest will be the winter months of December through March, with January and February being the most saturated.
Where can I stay in Borovets?
Hotels in the region like the Iceberg go for about 56 dollars per night, but some of the best ones, particularly the Hotel Rila, will cost anywhere around 120-150 dollars per night.
Although Borovets has almost all your accommodations covered, if you still feel the need to venture out, I strongly suggest renting a vehicle and traveling to the capital, Sofia. Even though it is an hour away from the ski resort, it is the cultural capital of Bulgaria and if you want to diversify your experience, Vitosha Mountain is a ski resort nearby.
In Sofia, you can admire the many cathedrals and mosques as they are indicative of the long and rich history of the nation, the rich blend of Christianity and Islam. Also, it is worth seeing museums like the Regional History Museum and the National Historical Museum. Both are pertinent in understanding its Greek, Roman, Ottoman, and Soviet history.
When it comes to the cuisine, I suggest trying authentic Bulgarian at Moms and Pod Lupite. Both do not disappoint as both restaurants offer very high-quality dishes that are not only nutritious but healthy as well.
Now that you know which are the best ski resorts in Bulgaria, pack your insulated clothes and slide along the way! No, seriously, what are you waiting for? 🙂
Useful info:
if you're a ski enthusiast, then you might find these Piste Maps handy.
check the weather and snow forecasts.
always check your ski equipment before venturing to the slopes.