If you're thinking that the Amazon is South America's only natural destination, then you haven't seen Nor Yauyos Cochas Landscape Reserve. Those looking to run away from the rigors of modern life can find that escape here, in one of Peru's natural wonders.
In the Andean Mountains range is a place that will captivate as well as inspire you. A nationally protected reserve, Nor Yauyos Cochas is a place that offers natural scenery, plenty of activities and proximity to towns that will give you the authentic Peruvian experience.
Sima Pumacocha Cave
The Peruvian Yungas is a tropical broadleaf forest, while the Central Andean moist ecoregions are montage grasslands with higher elevations. This will make your experience here very versatile as the region is home to notable caves and peaks. Such examples include the Sima Pumacocha, one of South America's deepest caves and the Pariacaca, the region's highest mountain peak.
First, if you decide to journey to this cave, the region needs getting adjusted to. Being some 4,500 meters above sea level, the Pumacocha region of this park is stereotypical Andean. The Andean mountain range, which stretches alongside the western end of the continent, is very rigorous.
Characterized by high elevations, lack of trees and population sparsity, it is of no surprise that the area is home to one of the most dynamic caves in the world. Located to the west and downstream from lake Pumacocha you will see the entrance to the cave.
It should be noted that you must proceed with caution and have rappelling skills to enter. The cave is deep and consists of both technical and dangerous entrances.
Pariacaca Peak
If traveling to the depths of the earth is not exciting for you, then maybe perhaps the heavens? One such destination that may be of interest to you is the area's highest point, the Pariacaca.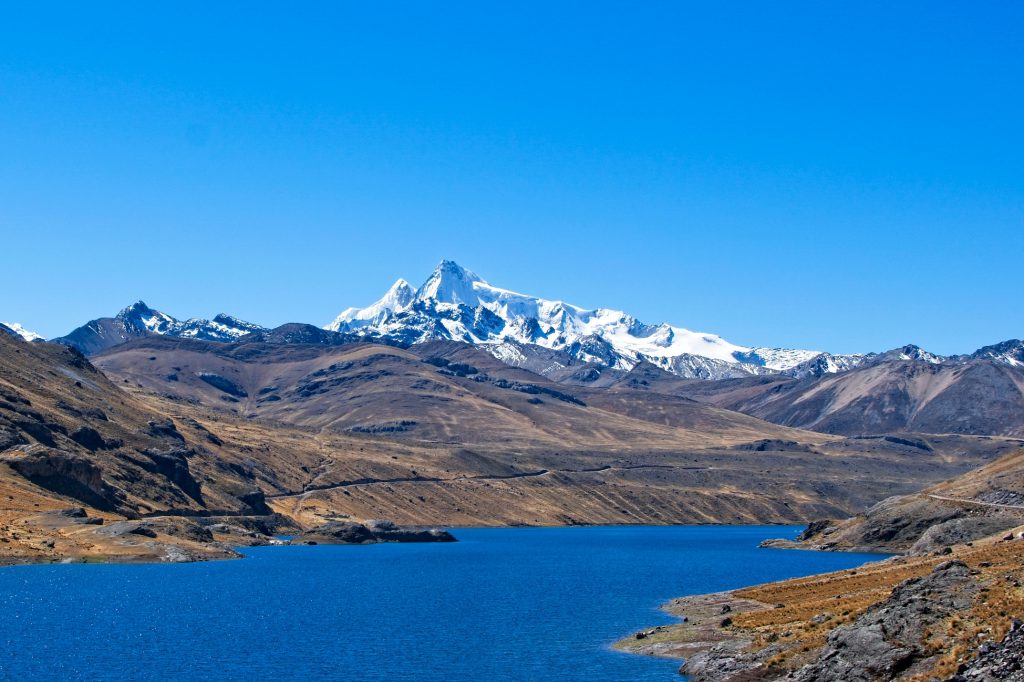 Called sparrow in the Quechua language, this peak is one of the highest peaks in the country. Considered to be a sacred mountain, it is unlikely that you will find guides to bring you up to the summit. If you do decide to embark on this journey, always stay vigilant and be well prepared as people have disappeared due to the remoteness of it. Always make sure to travel in groups, have a clear understanding of your location and carry a compass for added comfort.
Lakes and Lagoons in Nor Yauyos Cochas
If there is one thing you need to know about the landscape is that it has an abundance of lakes. One such lake is the Laguna Huaihua. Located right off of Highway 120, this lake is widely known among tourists and definitely worth your visit.
Situated in the Huancayo region of the reserve, journeying here will almost bring you back in time. Being part of the Canete River, the lagoon is rich in flora and fauna and consisting of turquoise blue water that is ideal for swimming and other related activities.
Besides the Hualhua, Nor Yauyos Cochas is also home to another high lake. This lake is called the Laguna Papacocha. Coming from the same river source as Laguna Hualhua, this lake is definitely one to marvel at.
Although it may not consist of the turquoise blue waters of Hauihua, the region is peaceful and caters well to those looking for a refreshing experience. Besides this, there are also numerous benefits that the visitor should consider. Not only is this lake a few miles north of the Laguna Hauihua, but it is also near our next recommended destination, the Bosque del Amor.
Bosque del Amor
Bosque del Amor or known to Anglophones as the Forest Of Love, is one of Peru's most beautiful destinations. Located in the community of Vilca in the Lima region of the reserve, this location has been quite popular with travelers. This is because the forest is home to a diverse array of fauna, as well as spectacular sights such as waterfalls.
Legend has it that the Bosque del Amor gets its name from the story of a couple in love who escaped their family to live in the forest together. This is quite understandable as the Bosque Del Amor is a favorite romantic spot for couples.
Huaytapallana Glacier
Other natural wonders that the tourist can see is the Laguna de Paca, the Huaytapallana Glacier and the Central Jungle. Much like the previous lakes near the Nor Yauyos Cochas, the Laguna de Paca is quite beautiful. Located directly north of the city of Juaji, this lake is incredibly accessible from the town of Huancayo, being a one hour drive only.
This peak has been referred to as the Huaytapallana Glacier. Ascending nearly 19,000 feet in the air, this area is definitely one of the best places for those who are looking for some mountain fun. Much like Laguna de Paca, this mountain top is very accessible, being only an hour's drive from the city of Huancayo.
Despite being quite rugged and desolate, Peru is also home to some dense rainforests. In the south-eastern section of the country is home to the western parts of the widely known Amazon rainforest. Here you will have the chance to partake in a multitude of activities and even see some indigenous jungle tribes.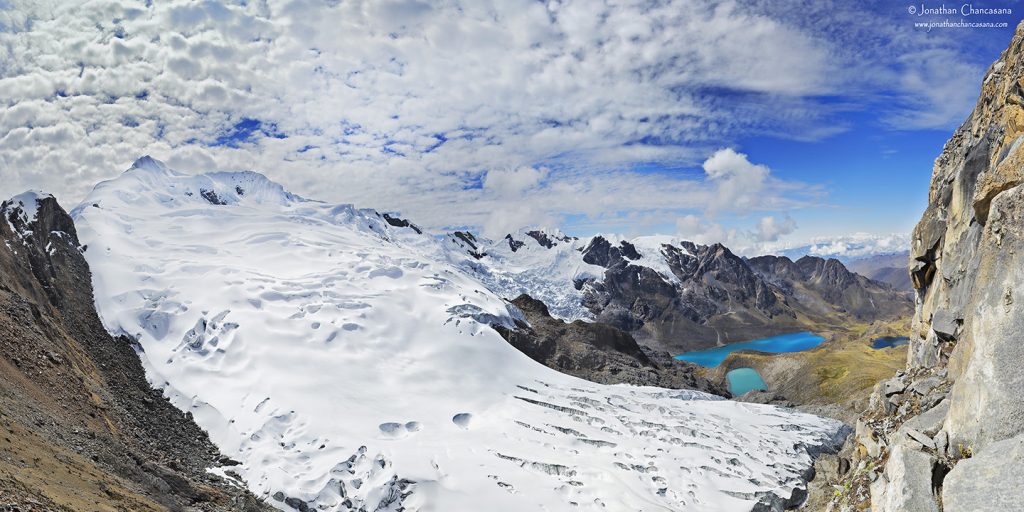 Cities and Surroundings
The main tourist cities that are within the vicinity of Nor Yauyos Cochas are Vitis, Vilca, Juaja, and Huancayo.
If you are looking for something more peaceful then Vitis and Vilca is your best bet. Huancayo, however, is much more lively and may be well worth the trip. Roughly a two-hour drive from Nor Yauyos Cochas, the city of Huancayo is a hidden gem that is surprisingly passed up by the unaware tourist.
The city of Huancayo is quite dynamic when in comparison to other cities in the area. With a population of 500,000, this city is relatively safe and peaceful, with many entertainment options to choose from.
One such form of entertainment that you can take part in is the ruins. One ruin that you should consider going to is the Laguna de Nahuinpuquio / Arwuaturo. Extending three kilometers and composed of 27 buildings made of rustic stones and mud, this site is awe-inspiring.
With both sights and activities to see and do, one day here will be very packed. What separates this city from many others near the Nor Yauyos Cochas is the amount of activities that can be done and how connected it is with the local culture.
If you are a social person and want to interact slowly with the populace, then I suggest you take part in one of the many markets that Huancayo has to offer. This includes learning how to make crafts that are provided by Incas del Peru to even purchasing some items that are available at the Feria Dominical, Casa Artesanal, or Mercado Artesanal.
Where to Eat in Huancayo
Unlike the cities around Nor Yauyos Cochas, Huancayo is a great place to fuel up and get situated. Restaurants like the Don Pietro Pizzería, Yucashi, and the Restaurant La Familia are all excellent choices to choose from when looking for something quick to eat.
If you are interested in the night-life, places like the La Noche, which offer a wide variety of music and the Taj Mahal should be considered.
Where to stay in Huancayo
If you find yourself getting tired and looking for a place to stay, the region is also home to great lodgings. Some of these hotels include the Hotel Kiya, relatively upscale, the La Casa de la Abuela, and the Hostal Las Lomas, to name a few.
Planning on visiting South America or Peru and do not know what to do or where to go? Consider the Nor Yauyos Cochas region and its surrounding cities as a starter. Being so close to nature and within striking distance of metropolitan cities such as Lima, Juaja and Huancayo, this region has something for everyone. Enjoy!