If you're looking for the top things to do in Aruba, then we've got you covered!
This beautiful island boasts with white sand beaches, resorts and lots of fun activities. While some areas are swarming with tourists all year round, there are still some that remain less crowded during the tourist season.
The top things to do in Aruba are horse riding for the passionate, hiking for adventure seekers, snorkeling and diving for sea lovers, windsurfing and kite-boarding for adrenaline. There's not a certain spot that covers them all, but they are distributed across the island, so you will always have something to do.
Visit Arikok National Park
A huge part of the island comprises of the beautiful Aruba National Park.
This beauty has three dazzling natural elements, that can be seen in the park.
The Aruba lava formation, offers its viewers diverse geological features, unique rocks and conglomerates. This three kilometer thick lava formation is the oldest on the island.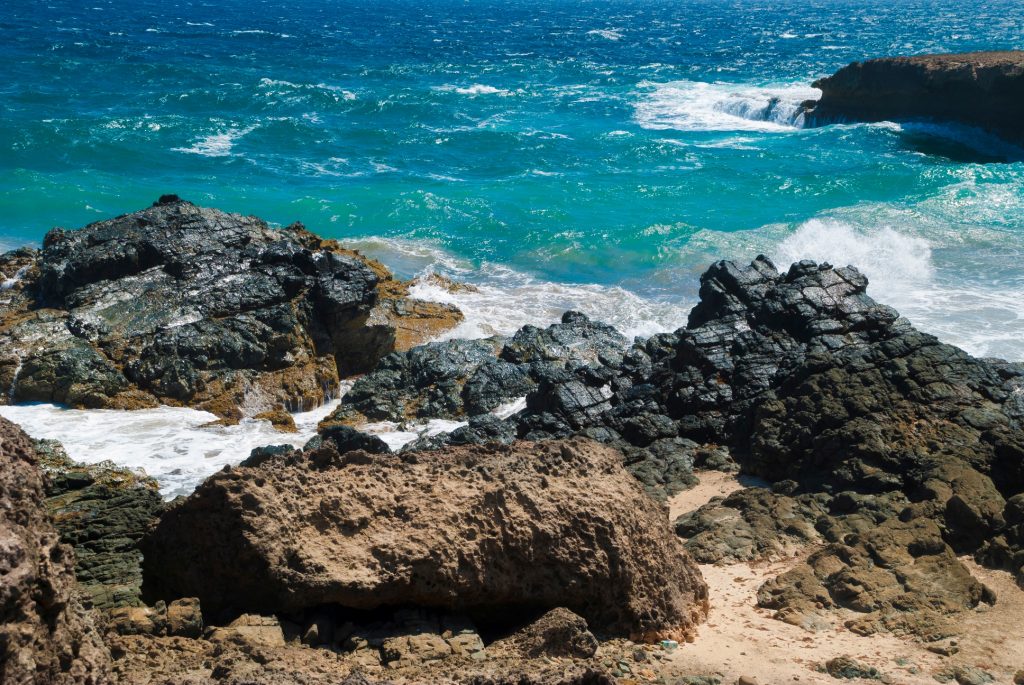 The lava is intruded by Quartz diorite formations and an abundance in limestone. In the latest years, the limestone has been slowly worn away, due to the acidic groundwater. Nonetheless, several caves still stand today, as a result of these phenomenons: Quadirikiri Cave and Fontein Cave.
There are also two unique species of birds and one species of snakes which only exist on this island.
Along with fantastic hiking trails, plantation ruins, gold mines and traditional Aruban houses, Arikok Natonal Park deserves a place in the top things to do in Aruba!
Wonder in Fontein Cave
Fontein cave is a unique natural attraction and a very important part of Aruba's history. That's why we just had to include it in our top things to do in Aruba!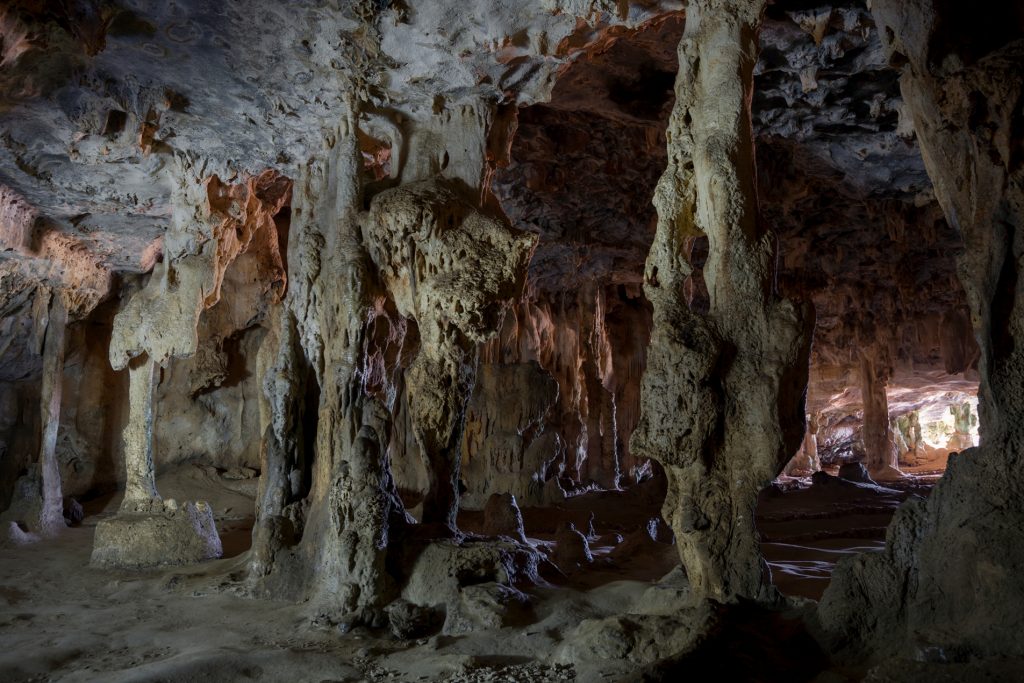 There are many cave drawings belonging to different ancient eras. Scientists describe them as the tribal rituals by Arawak Indians performed in those caves.
People can explore the outer chambers of the cave. Major parts of the formations are stalagmite and stalactite, naturally settled in odd shapes and sizes . The height of the cave is 13 feet and the depth is 160 feet. Tourists can explore the cave formations and paintings.
Enjoy California Lighthouse
The lighthouse was restored on its 100th anniversary, on May 2016. It was named after the wrecked steamed ship California.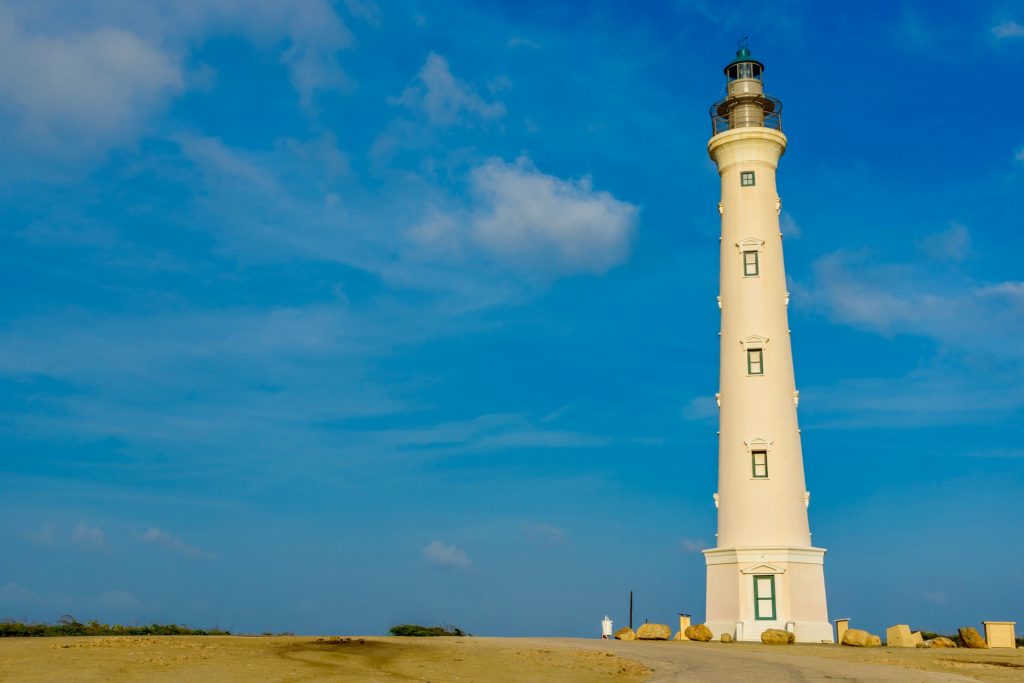 Sturdy shoes are required to walk on the moon shaped rocks around the light house. It is open on Saturday and Sunday from 8am to 8pm. Advance booking is required to visit the light house.
In its vicinity you will find a gorgeous Italian restaurant with a semi private saloon, a majestic patio and a Tuscan garden.
Faro Blanco is the place where you should dine, at least once while in Aruba!
White Soft Sand on Eagle Beach
Another place that should be listed in your Top things to do in Aruba is stepping foot on Eagle Beach.
This soft white sand beach is rated among the best beaches in the whole world. Although nudity is restricted in Aruba, topless sun bathing is allowed in the resort area.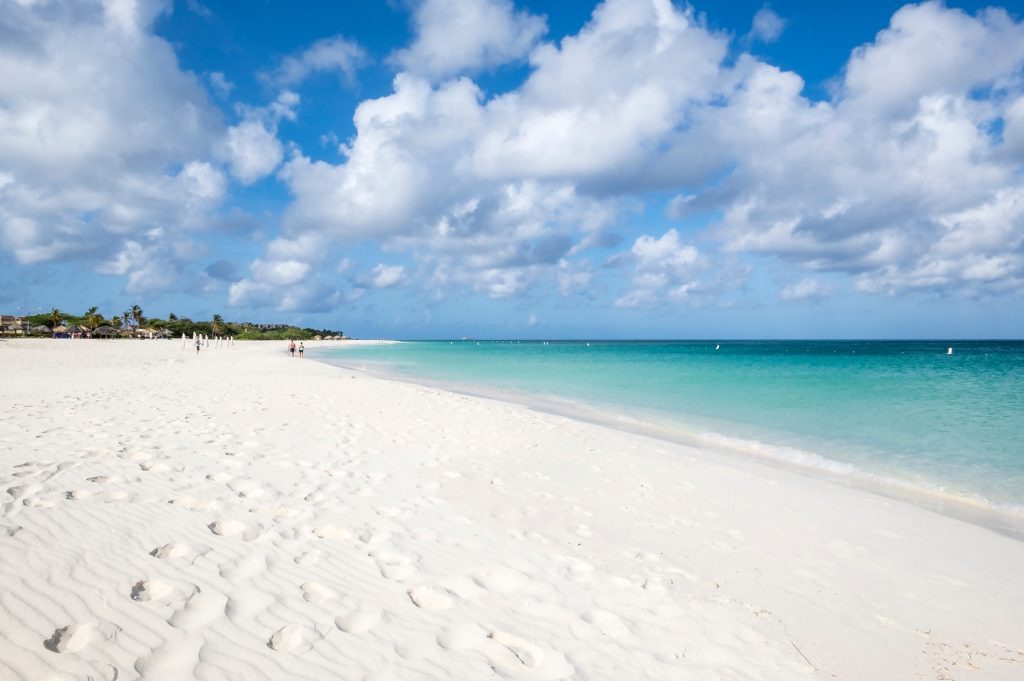 There are different activities to enjoy at the beach like water sports, boat tours, gondola cruises, kayaking, canoeing, parasailing, river rafting and tubing in palm.
There are four turtle species on Eagle Beach and their nests can easily be seen. Every year people gather on Eagle beach for Easter week where they enjoy celebration and camping.
Bathe in a Natural Pool
Conchi or Cura di Tortuga is known as the natural pool located in the east of Aruba island. It's one of the most beautiful sights that this pace has to offer and you shouldn't miss it!
The pool was made by the rocks and volcanic stone circles. You need to pass over the limestone rocks from Airkok National Park in order to reach this enchanting pool. It's a perfect retreat for a moment of relaxation, being somewhat secluded due to its difficult to reach location.
Palm Beach and Butterflies
The beautiful beach on the northern coast of Aruba is a resort area famous for its calm waters, bars, restaurants and sandy strip.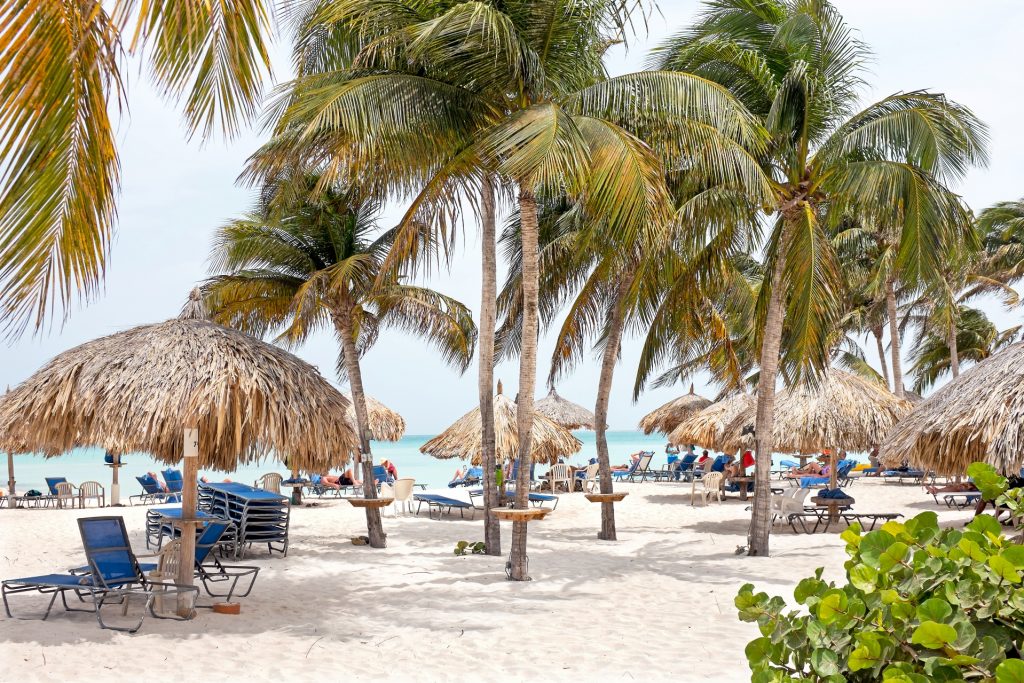 The Bubali bird sanctuary is located in the south with an observation tower. There are herons, native bird species and some migratory bird species in the sanctuary.
The most beautiful experience of the area is the butterfly farm where the free flying butterflies can be seen in the jungle enclosure. It is one of the prettiest beaches because of the coral gardens and glowing blue waters.
Visit Museo Historico Aruba
Museo Historico Aruba is located in one of the oldest buildings of Aruba. It was built as a military fortification during the 17th century by the Dutch army.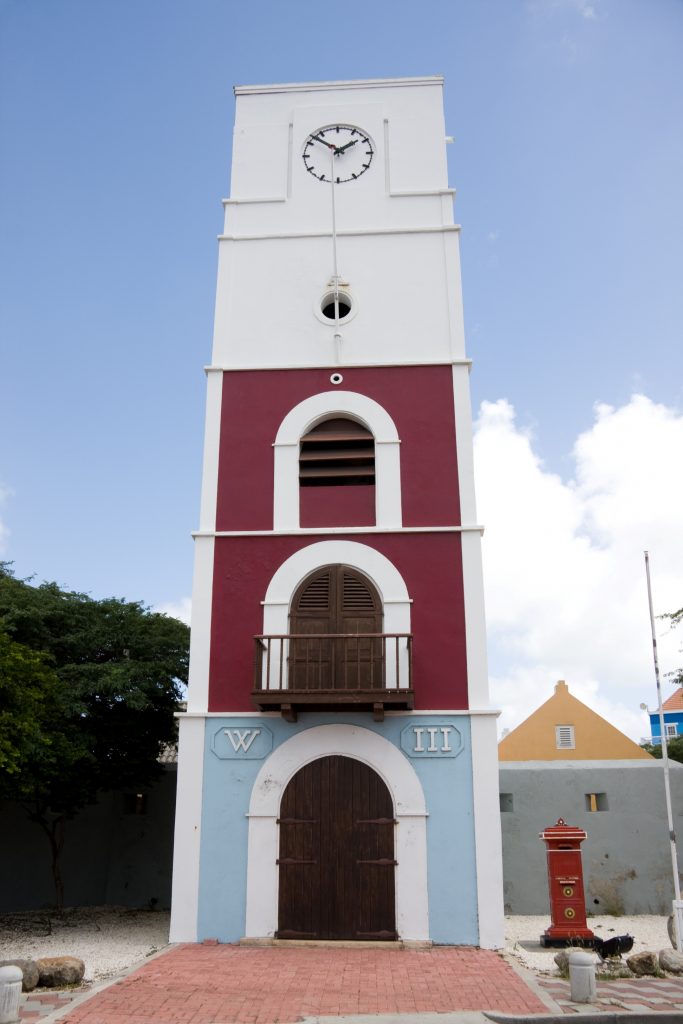 The tower and fort were reopened in 19th century after proper restoration as the Historic Museum of Aruba. This is the best place to learn about Aruba's heritage. Fort Zoutman was constructed in the 17th century and the tower was built in 18th century to protect against pirates and enemies.
Tour the Ruins of Bushiribana and Balashi
British constructed these fortified walls to turn away the pirates invading in the smelters. These were built to extract gold from the ore mined from the hills of Ceru Plat.
Balashi Gold Mills Ruins, Aruba

Bushiribana Gold Mine Aruba

Bushiribana Ruins – Gold Smelter ruins in Aruba
They were erected in the 18th century and remained working for ten years. The ruins have remained open for public to visit. These eerie and haunting sites attract lots of visitors which are keen to explore the old smeltings and fortified construction.
Visit the Aruba Donkey Sanctuary
Another activity listed in the top things to do in Aruba is visiting the donkey sanctuary.
Located in the Southern area of the island is a magnificent place where you can enjoy meeting these curious creatures. It was constructed in 1997 to protect donkeys on the island of Aruba because of their numbers dramatically declining over the last 100 years.
Visitors can spend some time with these lovely creatures and feed them.