If you're thinking if Santiago Chile should be on your travel list, then we've made the digging for you. And, as we discovered, it's a vibrant and cosmopolitan city, with magnificent architecture and fine dining. The city is best known for its nightlife (especially street dancing) and awesome tourist attractions that we will be naming below.
We've put together a long list of things that make this city worth visiting. But, in the end, it's up to you to decide if it's worth the trip!
Overlooking the Andes on one side and the Pacific on the other, Santiago is probably one of those cities where anyone can and surely will discover something to love. It can be the friendly people, the delicious food, historical sites or crazy partying that happens every night.
What is Special About Santiago Chile?
Santiago, the capital city of Chile, is a vibrant and diverse metropolis with several special characteristics and attractions that make it unique. It's nestled in a valley surrounded by the Andes Mountains, providing stunning views and outdoor recreational opportunities. The city's location is exceptional because it allows residents and tourists to enjoy both the urban environment and nearby natural beauty.
It's also a cultural hub with numerous museums, theaters, galleries, and cultural centers. The city hosts various festivals, concerts, and art exhibitions throughout the year, making it a cultural hotspot in South America. And to add up to this, it also boasts a rich history, with many historic sites and landmarks, such as the Plaza de Armas, the Metropolitan Cathedral, and the La Moneda Palace. These locations offer insights into the country's past and heritage.
Chile is renowned for its wine production, and Santiago is located near several famous wine-producing regions, including the Maipo Valley and Casablanca Valley. So, if you're wine enthusiast, then you can think about taking a day trip to explore the vineyards and wineries!
But wine is always paired best with delicious food! Santiago offers a diverse culinary scene, with restaurants serving a wide range of dishes, from traditional Chilean cuisine to international fare. You can sample authentic Chilean dishes like empanadas, pastel de choclo, and ceviche. Don't worry if you won't fancy those, as there are many international restaurants where you can dine, too.
Did you know that this place is home to one of the largest urban parks in the whole world? Well, Parque Metropolitano (Metropolitan Park) in Santiago is just what you need to relax and enjoy the outdoor activities. And, it's not the only natural park there, but it's surely the most impressive!
Although the city is a mix of modern skyscrapers and well-preserved historic neighborhood, the architectural diversity actually adds to the city's charm and character so don't be afraid to explore it.
Oh, and don't you worry about getting around. Santiago is well-connected to the rest of Chile and South America. It serves as a transportation hub, making it a convenient starting point for exploring the country or traveling to neighboring countries.
Best Things To Do in Santiago
Santiago, Chile offers a variety of activities and attractions for visitors. The cost of these activities can vary widely, but we'll provide an overview of some of the best things to do and a general idea of their expense:
Explore the Historic City Center: Stroll around the historic city center, visiting landmarks like the Plaza de Armas, the Metropolitan Cathedral, and the La Moneda Palace. This is generally a low-cost activity as it involves mostly walking and admiring architecture.
Visit Museums: Santiago has several museums, including the Chilean National Museum of Fine Arts and the Museum of Memory and Human Rights. Admission fees are typically reasonable, with some museums offering free entry on certain days.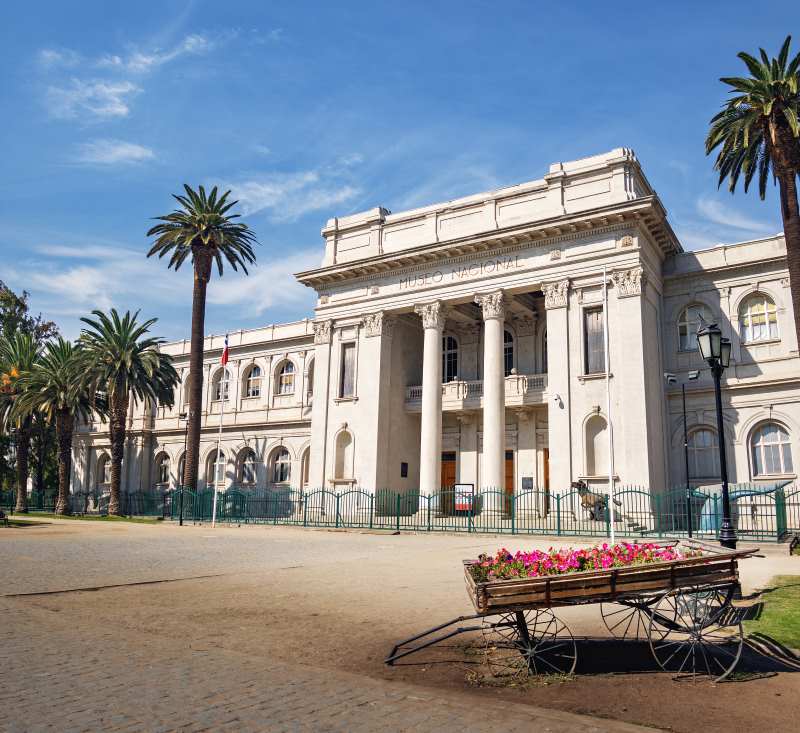 Hike or Take the Funicular to Cerro San Cristóbal: Cerro San Cristóbal is a hill in the middle of the city with hiking trails and a funicular railway. The cost of taking the funicular is relatively low, and hiking is free.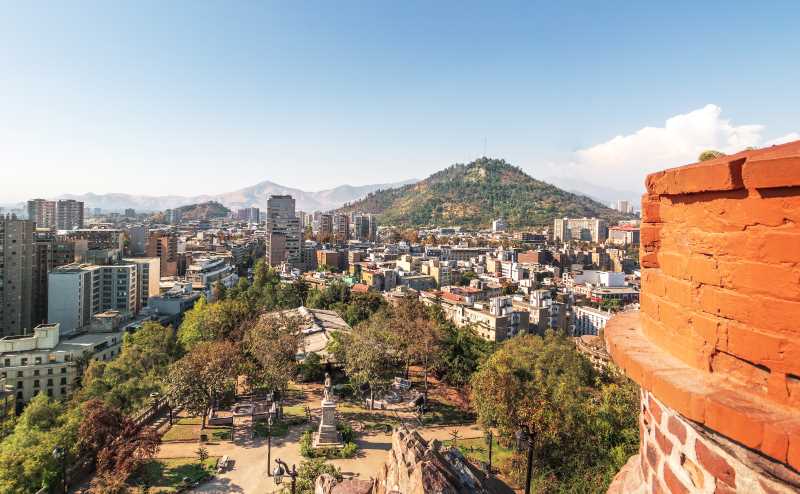 Enjoy Parque Metropolitano: Parque Metropolitano is one of the largest urban parks in the world and offers a peaceful escape. It's free to enter, but there may be fees for specific activities within the park.
Wine Tours: Santiago is near several wine regions, including Maipo and Casablanca Valleys. Wine tours and tastings can range from budget-friendly to more expensive, depending on the wineries you choose to visit.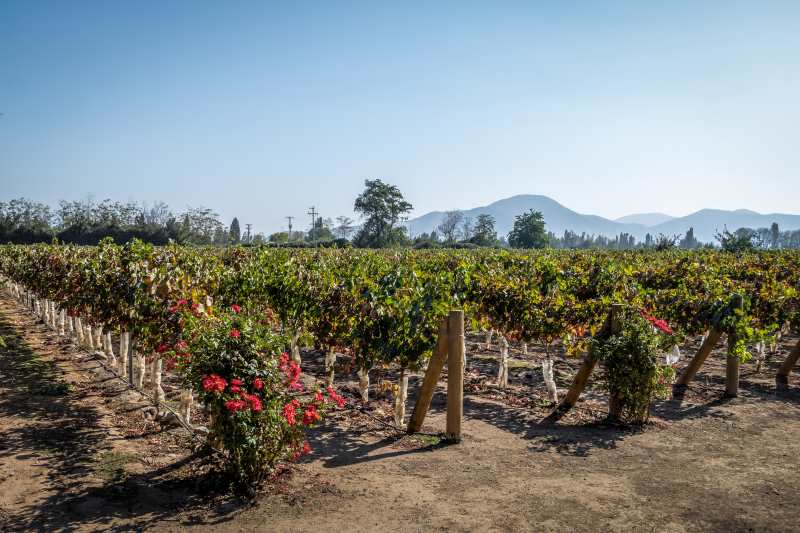 Eat Chilean Cuisine: Sampling Chilean food is a must. Street food can be very affordable, while dining in restaurants can vary from moderate to high-end depending on your choices.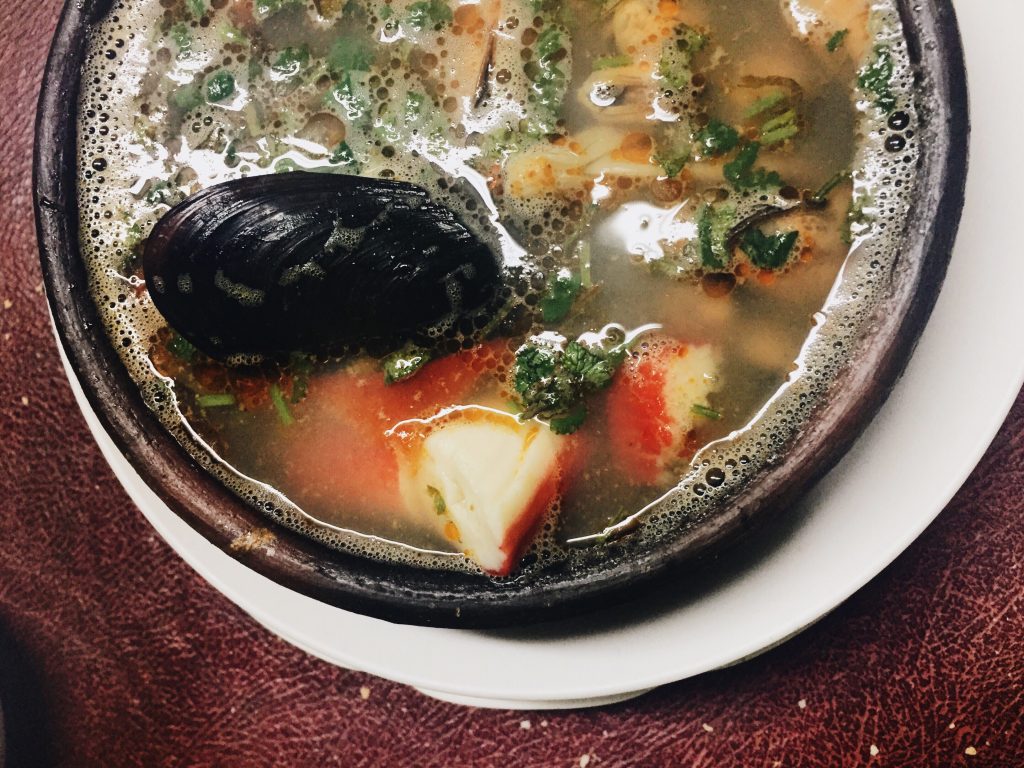 Shop at Markets: Explore local markets like Mercado Central for fresh seafood or La Vega for fresh produce. Prices here are usually reasonable, and you can enjoy local flavors.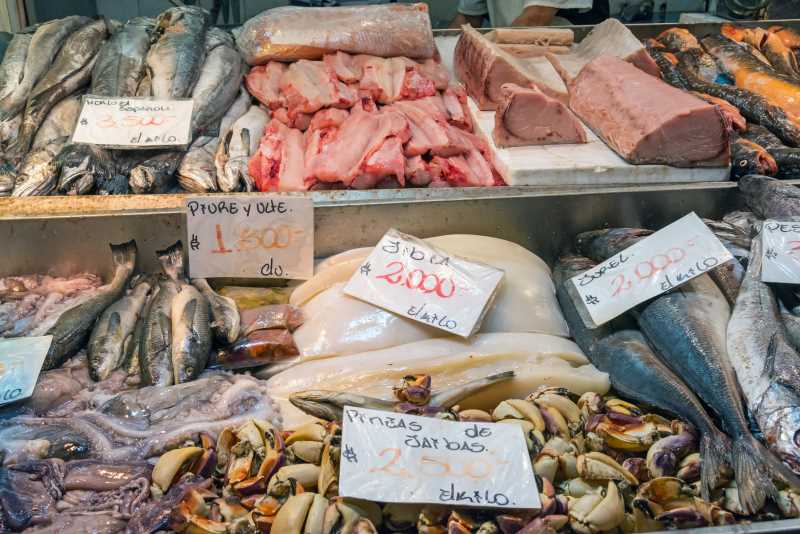 Day Trips: Consider day trips to places like Valparaiso, Viña del Mar, or the Andes Mountains. The cost will vary based on transportation and activities but can be affordable.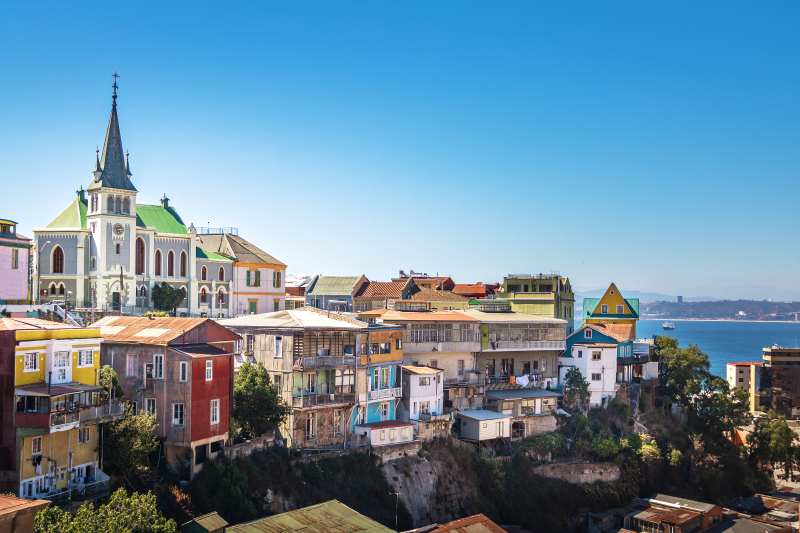 Cultural Events: Check for cultural events, such as concerts, theater performances, or festivals. Prices can vary widely depending on the event and venue.
Craft Beer and Nightlife: Santiago has a growing craft beer scene, and you can visit local breweries. Enjoying the nightlife, from bars to clubs, is a popular activity. Costs depend on your choices.
Outdoor Activities: If you enjoy outdoor adventures, consider activities like paragliding, horseback riding, or skiing (in the winter). Costs will depend on the specific activity and provider.
Transportation: Santiago has a good public transportation system, and taking the Metro is an affordable way to get around the city. Taxis and ride-sharing services are also relatively reasonable compared to some other major cities.
In general, Santiago can cater to various budgets. Some activities, like exploring the city center or hiking, can be done inexpensively. Others, like fine dining or exclusive wine tours, may be more costly. It's worth researching prices and planning your budget accordingly. Also, consider that prices can vary depending on the time of year and exchange rates, so it's a good idea to check for the latest information when planning your visit.
Santiago Chile Weather
Santiago, Chile experiences a Mediterranean climate with distinct seasons. Here's an overview of the weather in Santiago throughout the year, so you can use it as a guide to plan for your trip:
Spring (September to November): Spring in Santiago is a pleasant time to visit. The weather begins to warm up, and you'll find mild temperatures with highs ranging from 18°C to 25°C (64°F to 77°F). Rainfall is infrequent during this season.
Summer (December to February): Summer is the warmest and driest season in Santiago. Daytime temperatures can range from 28°C to 35°C (82°F to 95°F) or even higher on the hottest days. It's a great time to explore the city and enjoy outdoor activities. However, the heat can be intense, so be prepared for high temperatures.
Autumn (March to May): Autumn brings a gradual cooling of temperatures. Highs can range from 23°C to 30°C (73°F to 86°F) early in the season but decrease as autumn progresses. The weather is generally dry, with occasional rain in May.
Winter (June to August): Winter in Santiago is characterized by cooler temperatures and occasional rainfall. Highs during this season are typically between 13°C and 18°C (55°F to 64°F), while nighttime temperatures can drop to around 3°C to 8°C (37°F to 46°F). Snowfall is rare in the city itself but can be found in the nearby Andes mountains, which are popular for winter sports.
Keep in mind that Santiago's climate is influenced by its geographical location, nestled between the Andes Mountains to the east and the Pacific Ocean to the west. This results in relatively low humidity, making the climate more comfortable during the hot summer months.
When planning a trip to Santiago, it's important you consider the season and your weather preferences. If you prefer milder temperatures and fewer crowds, spring and autumn can be excellent times to visit. Summer is the peak tourist season, so expect more visitors and higher prices. Winter can be a good time for skiing in the nearby mountains, but it's the coldest season in the city.
Is Santiago Chile Worth Visiting?
Santiago, Chile is definitely worth visiting for tourists, as it offers a diverse range of experiences and attractions.
That said, the experience of visiting Santiago may vary depending on your interests and preferences. If you're a nature enthusiast, you can use Santiago as a gateway to explore the natural wonders of Chile, from the Atacama Desert to Patagonia. If you're a history and culture buff, you can immerse yourself in the city's museums and historic sites. Whether you're a foodie, a wine connoisseur, an adventurer, or simply looking for a comfortable and welcoming destination, Santiago has something to offer!