The Philippines is a vast majestic land, we can all agree on that. But what if you already had a Philippines bucket list made that would ensure you get to see some of the best spots? Well, that's what we've gathered for you: the best places you need to see in the Philippines!
The Philippines is a country with a rich history, interesting tradition and a top travel destination. Its pristine beaches stretch over thousand miles, while the mountains guard this natural beauty. Philippines Islands, tropical rain forests, ancient cities and memorials are also part of the Filipino culture.
The cities are always buzzing with people, whether it's a local festival or a large market. The country's wealthy historical and cultural heritage, together with its festivals and endemic traditions, are what brings people from all over the world, here.
If you're thinking of traveling to this magnificent place, then your Philippines bucket list must include at least the places below. To help you decide, we have divided the must see locations into categories like History, Island-Hoping, design, Beach Resorts, and Eco-friendly expertise.
A Short History Lesson While Traveling
The Philippines was once a Spanish colonization. The name it has today derived from the King Phillip II of Spain.
During an expedition in 1542, the islands of Leyte and Samar were given the name of Felipinas, after the then-Prince of Asturias. Along the way, all the islands that form the archipelago were referred to as Las Islas Filipinas.
Manila
Manila, a pearl of the Orient, is the nation's Capital.
It's well known for its street food markets that will fill your nostrils with unexpected flavors, just like a country's own Chinatown. Binondo, Quiapo and Legazpi Sunday Market are just a few you need to experience.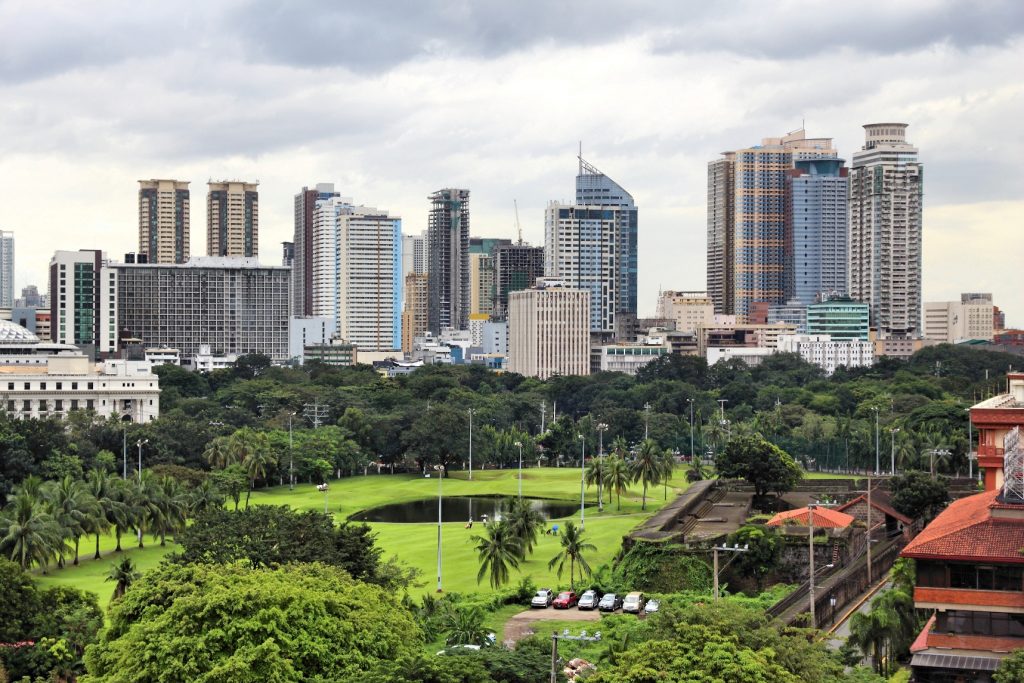 If you're looking for an urban historical park, then Rizal Park is where you should stop. It's considered one of the largest urban parks in all Asia and has a history that helped shape the Philippines. It was named after Jose Rizal, who's death fanned the flames of the people, rising against the Kingdom of Spain. This is known in history as the Philippine Revolution.
Intramuros is also related to Rizal Park. It houses landmarks from the Spanish era, like Fort Santiago and a shrine dedicated to Jose Rizal.
A small church in Manilla called EDSA Shrine, was built to remember history: the People Power Revolution. The site is actually a shrine dedicated to the peaceful revolution that made president Ferdinand Marcos to step down, in 1986.
If you're looking for a miracle to happen, then head to Quiapo Church. The dark statue of Jesus is said to be miraculous, as the basilica is home to the Black Nazarene.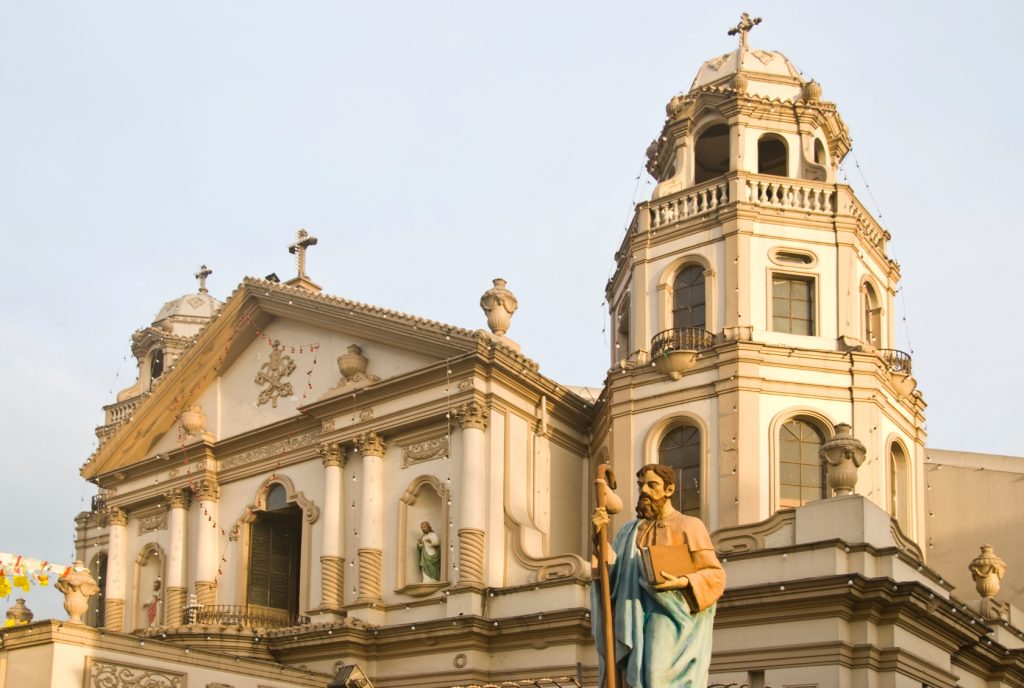 Libingan, also known as the Heroes' Cemetery, is the resting site for all the Filipino presidents, generals, national heroes, patriots and also artists or scientists. If you dare to step foot, you will find yourself surrounded by fascinating stories.
Known as the shoe capital of the Philippines, Marikina is famous for being the biggest manufacturer of shoes in the country. The location produces over 70% of all the shoes made in the land and it also houses a Shoe Museum and Philippine International Footwear Center.
Davao City
Davao is a coastal commercial center, located near the country's biggest peak. It's a genuinely nice getaway, being known for the marks that local indigenous tribes have left over time.
If you've reached this destination, it would be a shame not to take a relaxing stroll in the wonderful People's Park.
If you're into nature, the Eden Natural Park and resort should also be on your Philippines bucket list. In addition to the natural views, you will also find a fishing village, swimming pool, skywheel skycycle, skyswing and a whole lot more!
If you're looking to reconnect with nature, then this agri-ecotourism resort is all you need plus more. Malagos Garden Resort promises to lighten your spirit by offering an all inclusive experience: from tasty dining to relaxing accommodation and recreation.
Did you, by any chance, know that dormant stratovolcano lies in the Philippines? Mount Apo or Apo Sandawa is a large solfataric volcano, overseeing the ocean route to Australia. It's the highest point above the sea level, thus being named "apo" (Master). Although it has no recorded eruption, the volcano can still erupt at some point.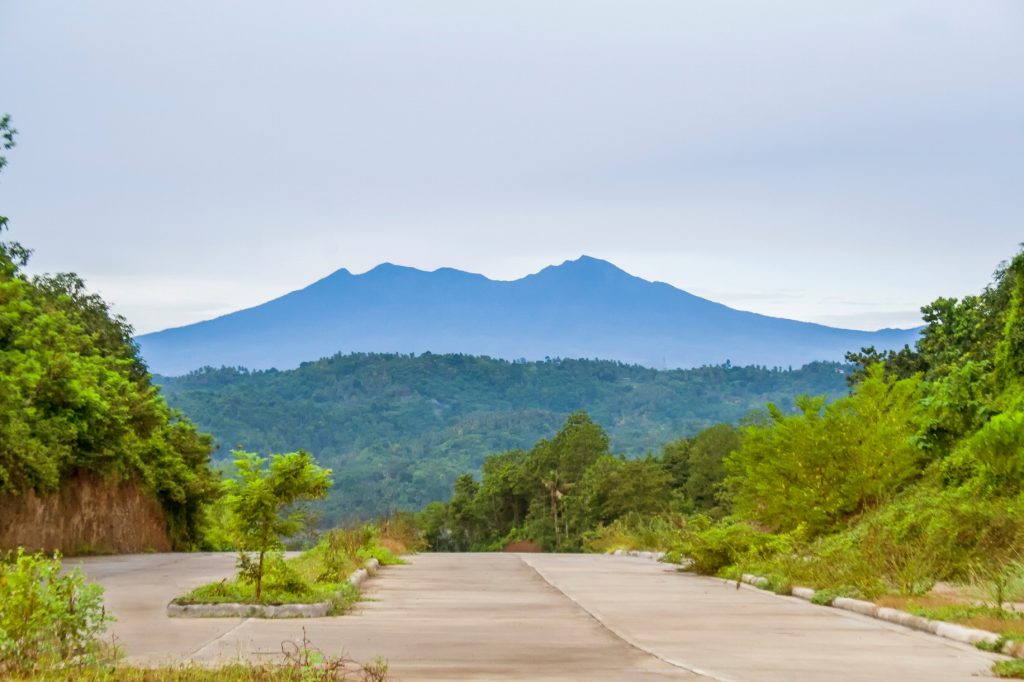 Another interesting resort you might enjoy is Jack's Ridge. This location was once the landing spot of the Americans, who forced the Japanese to retreat to Matina Hills. While that was back in 1945, today Jack's Ridge was built to offer a completely new experience to visitors and write a different history.
Vigan
This town reflects a great blend of Asian and Spanish colonial style. Its well preserved Spanish cobblestone streets and old structures make this spot a Philipined bucket list must!
Calle Crisologo was designated to be one of the legacy sites in the Philippines. It is a 15th century street, built with a Spanish approach, that will lead you through history. You will find various antique shops and hundred year old churches. If you want to have an original experience, then hop in a "kalesa" – a traditional carriage with a horse.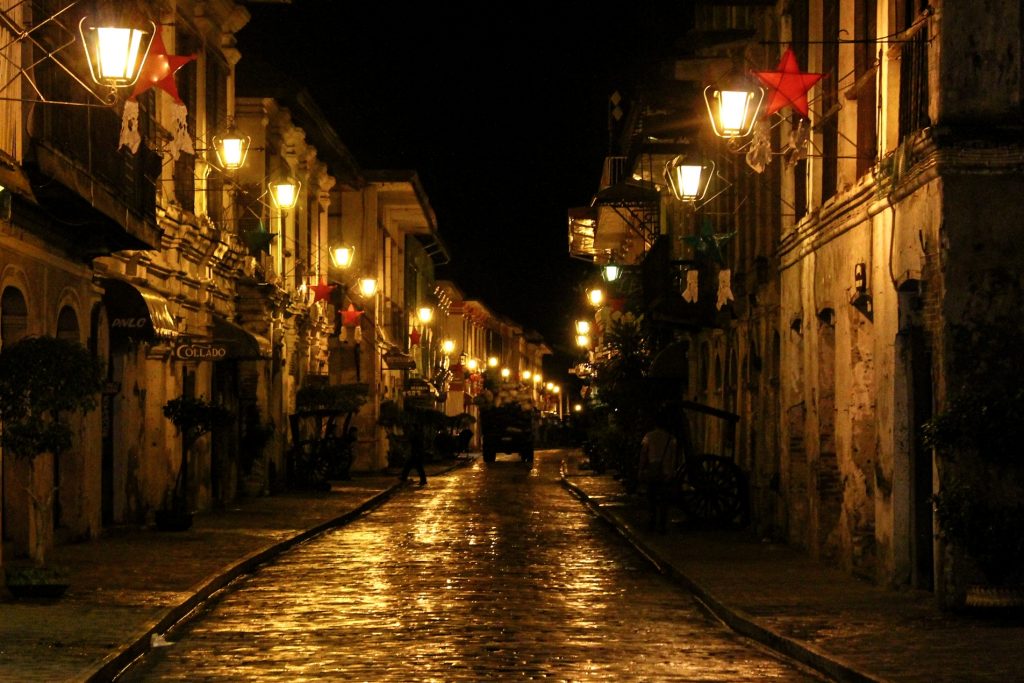 Although you might not expect opulence to be present, you will be amazed to see the inside of Syquia Mansion. This is a majestic mansion, built in the 19th century, that was once owned by a Chinese trader. His daughter was in love with the former president Elpidio Quirino and ended up marrying him. The venue will give you short a glimpse inside the lives of the wealthy, at that time.
If you want to further experience the charm of old Vigan, then Villa Angela Heritage House should be one of your stops. This 2000 square meter property was built in 1870 and housed the prominent Versoza family. What's quite an interesting experience is the fact that you can book a room and spend your night there.
One of the most emblematic landmarks of Vigan is Bantay bell Tower. It first served as a watch tower in 1591, looking over the town. After years passed, it was turned into a bell tower by a nearby church, in 1857.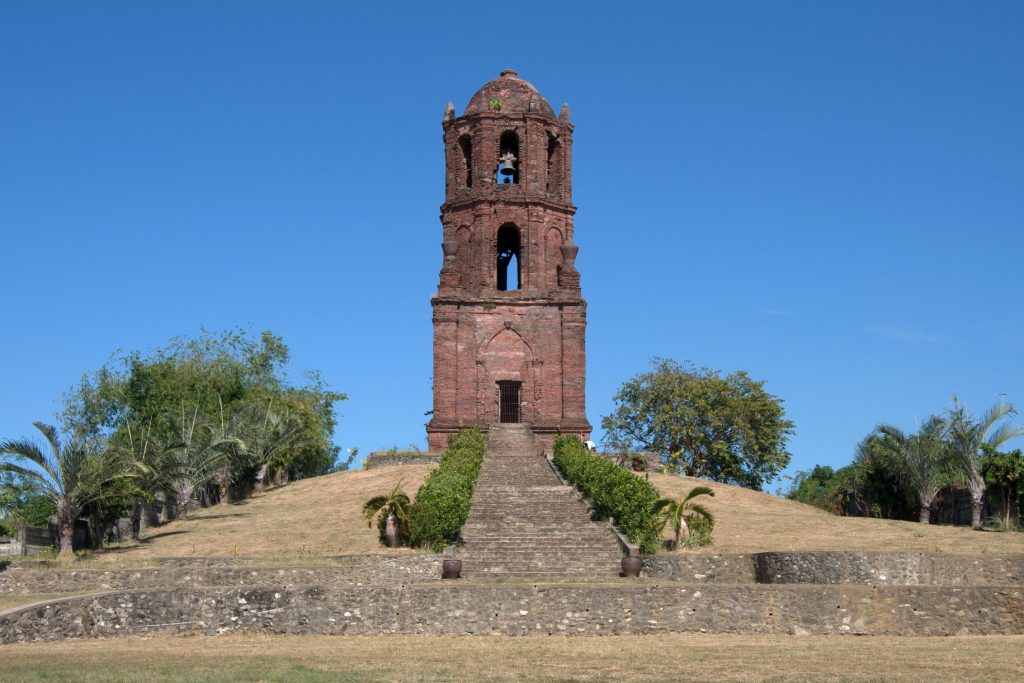 Paradise Beaches And Islands
These exotic destinations are an island hopper's dream. You will get to experience the natural wonders of the world, submerge into the fascinating underwater life and enjoy a relaxing breeze.
Romblon Island
Romblon island is another Philippines bucket list must see. This is said to be one of the most alluring stretches of sand in the whole wide world.
A glistening white bar of sand stretches, giving shape to Bonbon beach – an iconic beach with which you will simply fall in love with! This fine sand links Romblon to the Bang-og inhabited Island.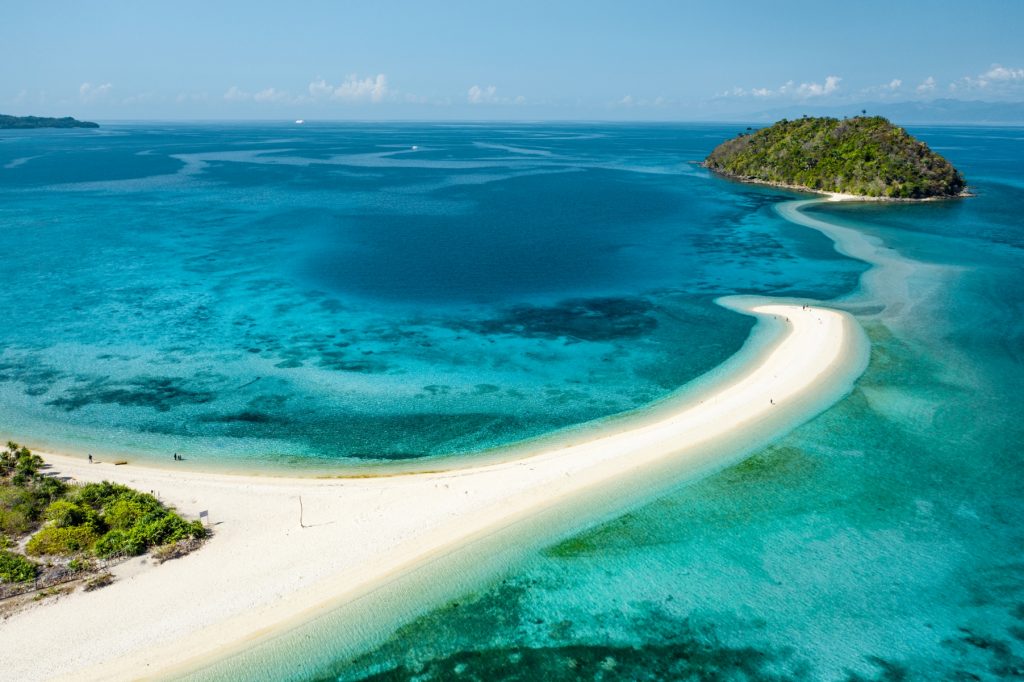 At high tide, the stretch of sand is harder to pass, since it becomes submerged. But, once the crystal clear waters lower, then it becomes fully exposed.
Fort San Andres is a bird's-eye viewpoint, looking over Poblacion. The journey to the top is highlighted by gardens and statues, creating a grand entrance.
Another astonishing beach where you might want to sunbathe is San Pandro Beach. Also known as Talipasak Beach, this is the perfect place for meditation, relaxation and, well, simply loosen up. The hidden cafe which lies behind the trees gives you a secluded spot where you can refresh.
If you want to hear the sound of running water, then off the beaten path is Libtong Falls. Although it's not so deep, it's so secluded that you might just have it all for yourself. Dive into the clear waters, in the midle of the nature, and experience the Filipino free life!
Another hidden gem of the island is Kipot stream. It can be tricky to find, but once you see it, you will be glad to have placed it on your Philippines bucket list.
Port Barton on Your Philippines Bucket List
Port Borton is among the lesser-known backpacker trails, a hushed paradise that few know about.
If you compare it to other places in the Philippines, Port Barton gets fewer tourists. But, looking on the bright side, tours are less crowded and you will have the beaches to yourself! Well, not to yourself per say, but you get the point.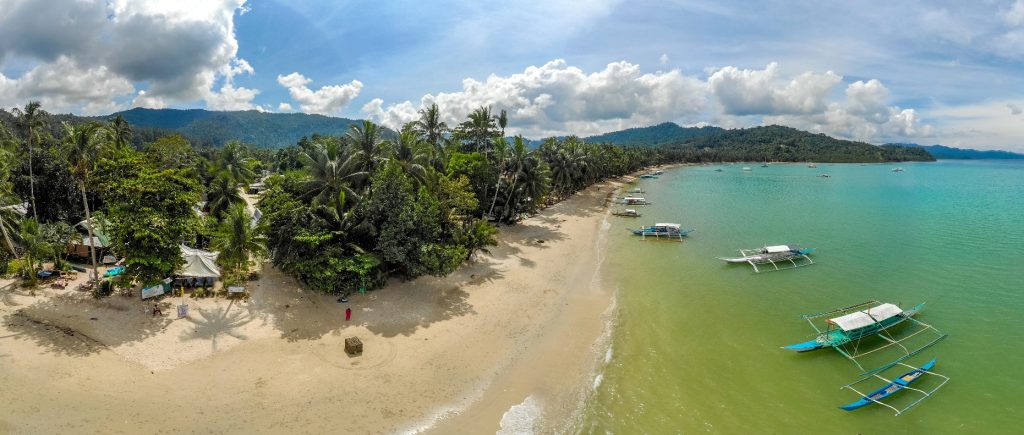 Most tourists consider this location to be one of their highlights of the Philippines. While it's a popular destination for not so luxury seeking tourists, it has one of the most splendid beaches, on the edge of a rainforest.
Less jam-packed then EI Nido, this makes it ideal for a stress-free vacation.
And if you're wondering what is there to do, then rest assure that local boatmen will help you out. They can take you on a so called Island Hopping. That means you will choose the islands you want to visit and you will hop from one to another. We do recommend the Exotic Island, Maxima Island, German Island and Luli Island.
You will find unspoiled locations, where you can go trekking, kayaking or diving. Some hidden gems that are worth seeing are Pamuayan Falls and the Twin reef. And while you're there, be sure to have a drink at a local jungle bar.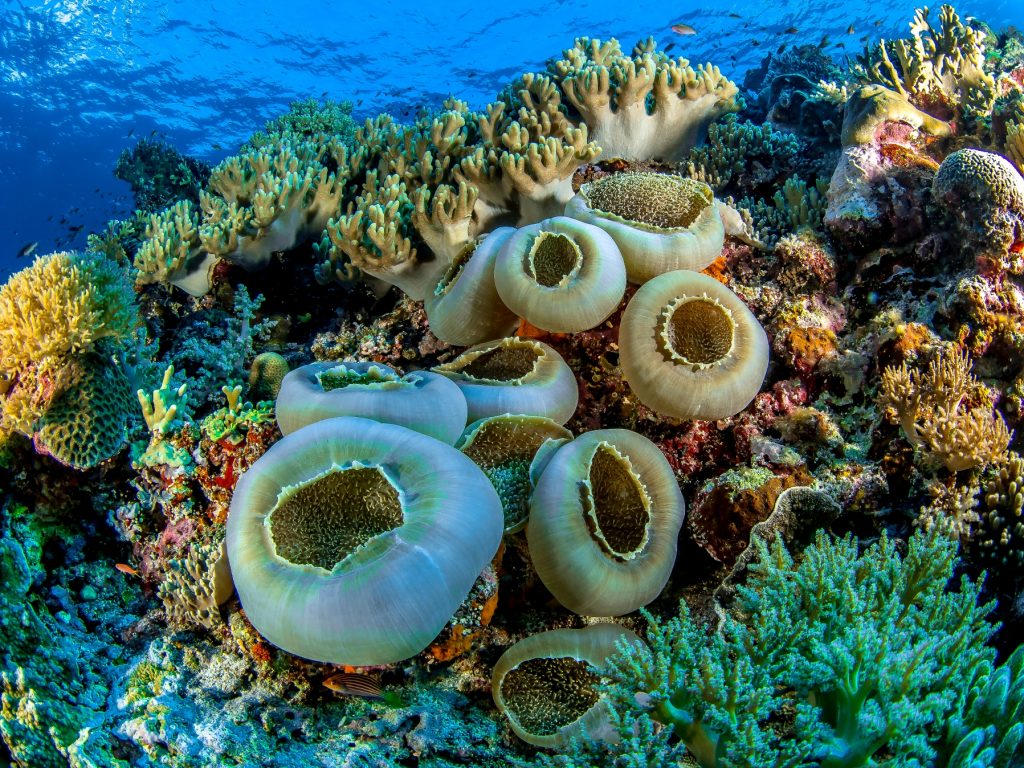 Bacuit Bay, El Nido
It is widely known because of the province's crowning glory. Nevertheless, the crystalline waters of Bacuit Bay also contribute to the fantasy landscape carved by the rugged sedimentary rocks.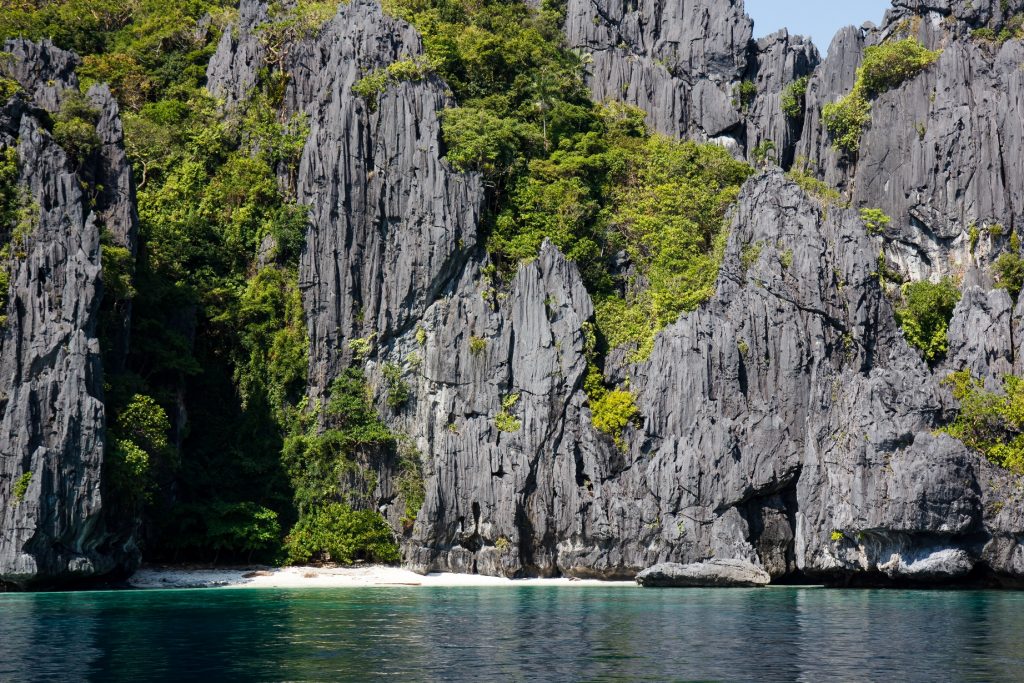 You will discover the perfect scenery for a boat ride. Turquoise waters, lagoons and dozens of islands are just a few strong points of the tour.
Island hopping tours are a popular way to explore the whole archipelago, providing you with the one time chance to marvel at this natural beauty!
Mactan Island
Mactan Island is a paradise in itself. While it's a densely populated island near Cebu Island, you will still find crystal clear waters and gorgeous white sand beaches.
Moreover, this island is full of historical significance. If you're curious to explore it, you will find that it was the very place where the Battle of Mactan happened.
While you're there, be sure to visit the Nalusuan Island Marine Sanctuary, take an island tour, go scuba diving and explore the neighborhoods.
Beach Resorts in the Philippines
The Philippines is host to various low-key diving resorts, providing seclusion from the rest of the buzzing world.
Camiguin
The reason why this location must be on your Philippines bucket list is simple: it has it all!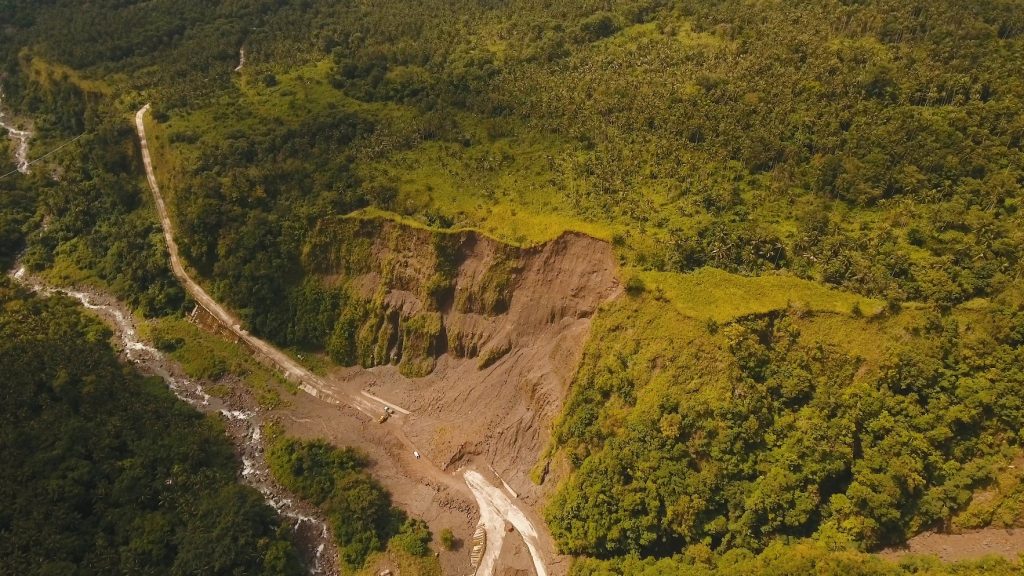 Camiguin is a Jurassic Park-like island, still underdeveloped. Besides having a top attraction like the White Island, the magnificent scenery is not the only thing that will leave you wanting for more.
You will find locals to be very hospitable and ready to guide you to the local hot spots of the island.
Stunning waterfalls, volcanoes that carved the scenery and marine creatures are just a few things you need to dig into.
Hibok-Hibok Hot Spring Resort is the place you can dive into, anytime of the day. The water is naturally warm due to the active Hikok-Hibok volcano and it will make you loosen up. The park has 5 natural pools which are interconnected, picnic table areas and cottages for rent.
The Giant Clam Sanctuary is another fantastic place that must be on your Philippines bucket list. It's host to one of the best preserved corals in the area, as well as giant clams. You will get to see 2m clams in their natural habitat, boasting amazing colors and snorkel a close-up.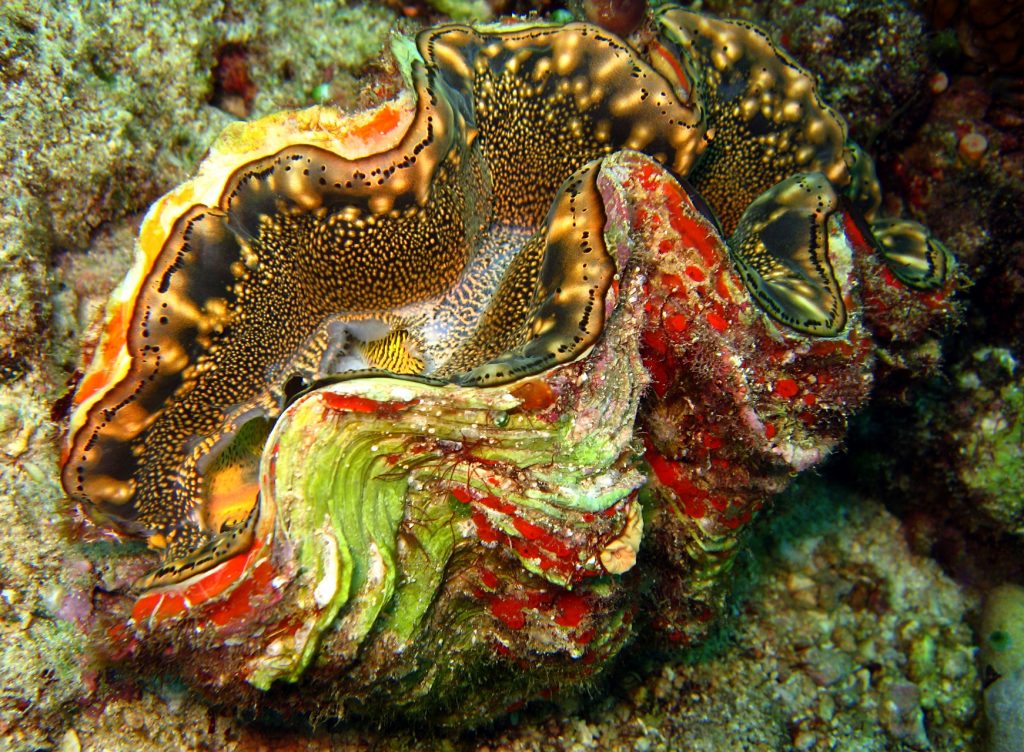 Surely, if you want to make a splash, you should be going to Katibawasan Falls. The area surrounding this magnificent waterfall was made a park so that you may explore the tallest waterfall in the island in the midst of nature.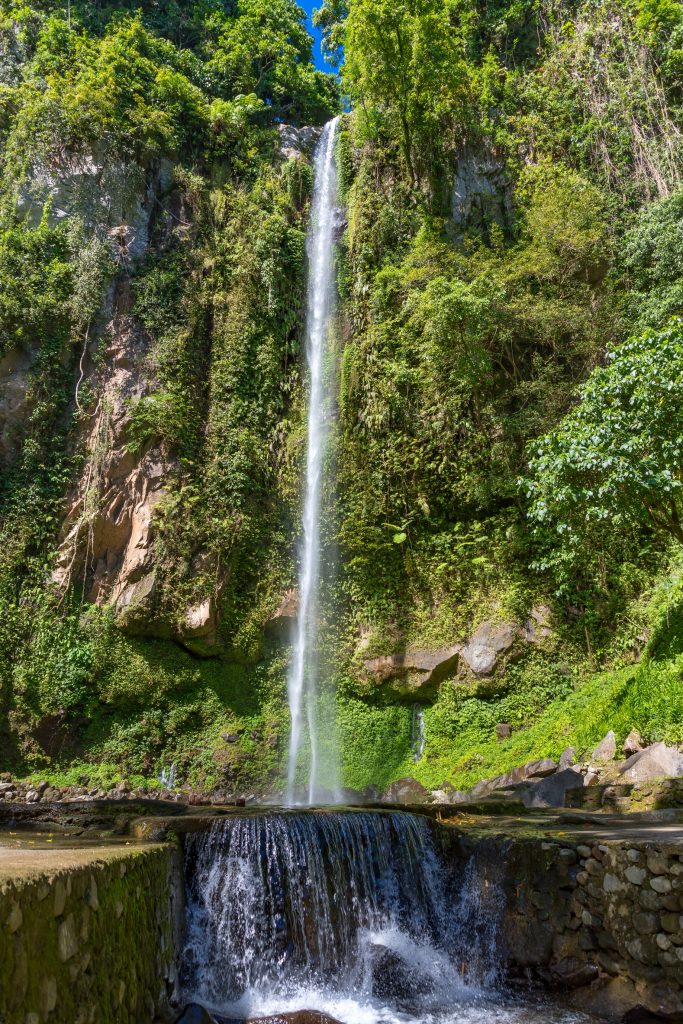 Siargao
Siargao is a tear-drop shaped island and a surfer's paradise.
The perfect itinerary should include visiting the Sohoton Caves, Sugba Lagoon, Magpupungko Rock Pools and surfing. Of course, serving a traditional Filipino barbecue should not be excluded from your list!
Boracay
World-famous traveler hot spot Boracay is open to the general public, delighting every visitor with its superb spots.
With powdery white shores, this island was declared as being the Best Island in the World, back in 2012, by the Travel and Leisure publication. Not much has changed since then, as this location continues to gather people from around the globe.
Due to this exposure to the general public, the island had to be closed down in April 2018 for maintenance. It was reopened in October, the same year, with a new set of rules.
You would be surprised to know that two movies were shot here in the 1970s: Too Late the Hero and Nam's Angels. It was then called a "paradise on Earth" by the German writer Jens Peter and became a popular vacation destination.
Eco Friendly Landmarks
Sustainable tourism is always welcomed and largely applauded. The Philippines is, of course, of no exception. With numerous natural landscapes, it would be a shame not to engage in ecotourism while visiting the location.
Tubbataha Reefs Natural Park
This natural park is actually a protected area in the middle of the Sulu Sea. Its beautiful underwater landscape is what makes this one of the top diving destinations in the world.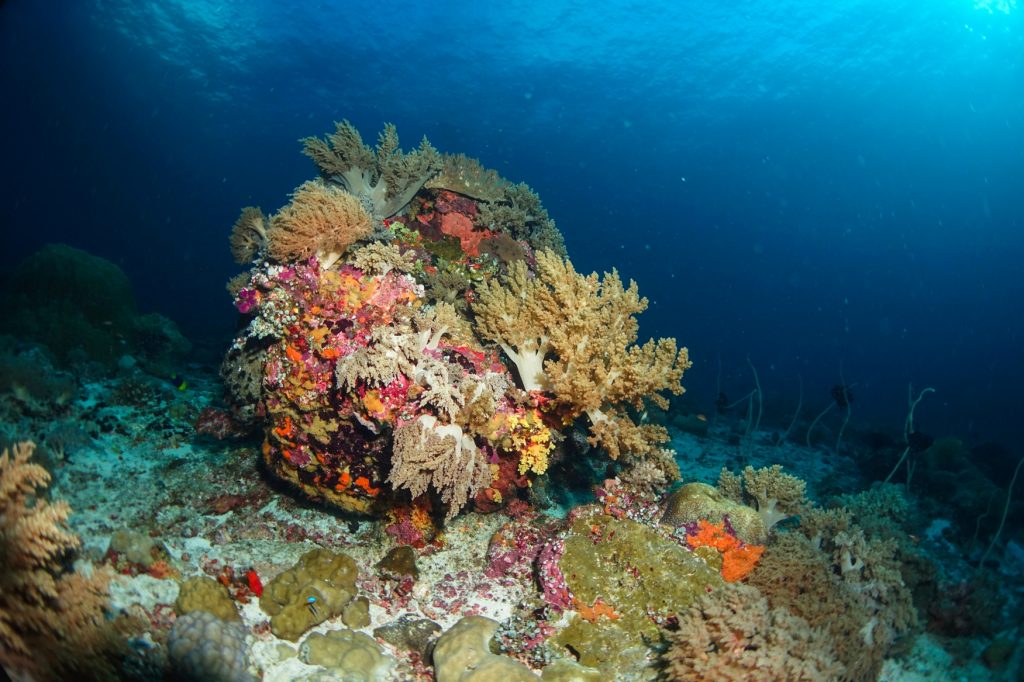 The reefs practically explode with the multitude of fish, brightly colored corals, playful dolphins and the occasional inexperienced ocean turtles. As a consequence, diving into this other world will impress anybody, even experienced divers.
Puerto Princesa Subterranean River National Park
Another protected area of the Philippines is located in the Saint Paul Mountain Range, in Palawan.
The outstanding rock formations in the park, which shield the river from the forest's leaning branches, is a sight you would not want to miss. The entrance to the subterranean river will also leave you speechless.
Mount Apo Natural Park
We've talked a bit about Mount Apo earlier in this article, but we just need to emphasize the beauty of this natural park!

We remember mentioning it's the highest peak, but we forgot to tell you that you can even see Indonesia, on a clear day. The top of the mountain is tipped in the clouds, making the general atmosphere magical and exciting.
It's also quite easy to find a camping spot if you fancy an outdoor accommodation. A hike to the top will last between 2 and 3 days. Oh, and don't forget some hot drinks!
Nature, Flora, and Fauna
Swimming with Whale Sharks a Diving Mecca
Off the coast of Cebu island is a place that must be on your Philippines bucket list: swimming with whale sharks!
The whale sharks can be seen starting with November and up until May. If you want to be sure you see them, then know that the peak season starts in January.
If you're wondering which places offer such thrilling adventures, then be sure to check Oslob, Donsol, Leyte or Tubbataha.
Deciding to take a dive with these marvelous creatures shouldn't scare you at all. They pose no risk to humans and are gentle giants.
Trip to the Chocolate Hills
Located in the Bohol region of the Philippines, it comes of no surprise that the Chocolate Hills aren't actually made of chocolate.
The hills are in fact covered by green grass and with time, it turns into a brownish chocolate color. Hence, the name Chocolate Hills.
The formation is made up of over 1200 cone shaped hills and it was declared the country's third National Geological Monument. It is also expected to be included in the UNESCO World Heritage List.
A bucket list worthy destination, the area is unique due to the fact that it was formed ages ago. How? Uncommonly, the coral deposits lifted and formed the cones, with the aid of rainfall and erosion. Quite interesting, right?
Although one legend states that the curious hills were formed by two feuding giants, there is another myth that has a more romantic approach to it. It is said that there was a giant Arogo that fell in love with Aloya – a simple mortal. When Aloya died, the giant cried rivers of tears, that turned into the Chocolate Hills.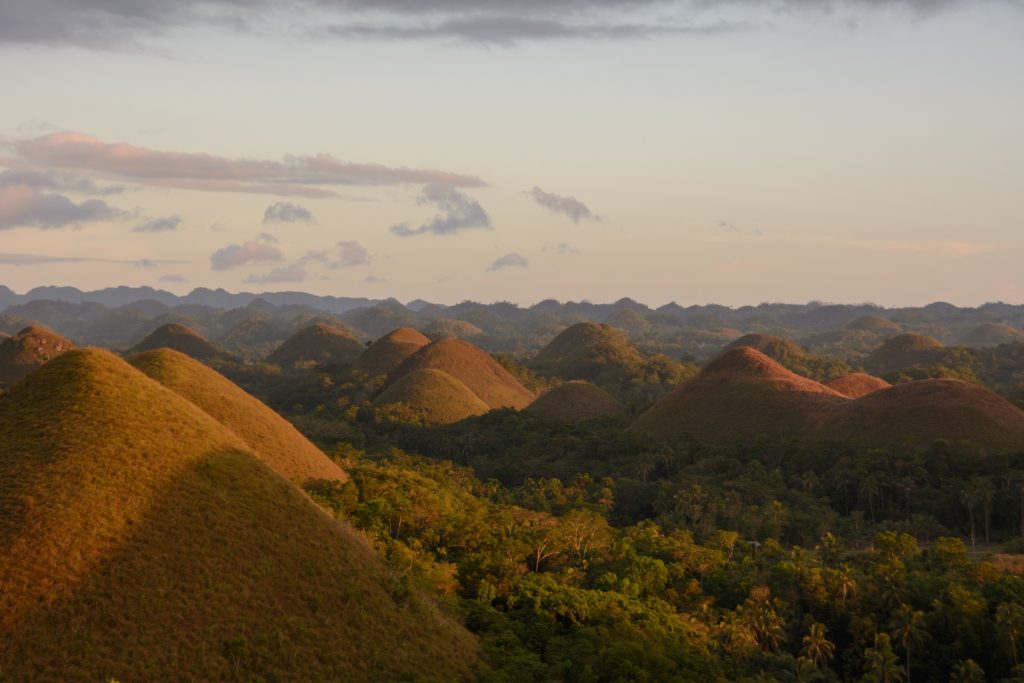 Traveling to these Philippines bucket list destinations will surely make your trip one that you will remember. With all the beautiful natural scenery and delightful places to see, it's sure to be impressed and leave you wanting for more!