Things to do in Split Croatia
Split is an ideal city for the perfect holiday for travelers visiting Croatia for the first time. It is a fascinating city located on the Dalmatian coast, which offers a great mix of modernity and ancient culture.
Split's location on one of the most beautiful coastlines in Croatia plus its numerous activities for visitors, places it on everyone's bucket list. The city stays buzzing all day and night at different locations, making it an excellent destination when alone or with family. Whether you are looking for a beach vacation, lively nightlife or interactive tours of the city, you will find it during your visit to Split.
Best time to visit Split
The decision on the best time to visit the city on the Dalmatian coast often boils down to personal taste. Split is open to tourists all through the year with some seasons being much busier than others. Nevertheless, the vibrant city has plenty of activities going on all year long.
Peak season that runs from July to August and is the best time to enjoy a beach vacation due to the sunny weather. Visiting Split during this season also gives you a chance to interact with thousands of other travelers and get involved in several activities. The majority of businesses that target tourists are open during the busy season.
If you prefer fewer crowds but still want to enjoy swimming in the Adriatic Sea, you need to plan your trip later in the year, preferably September or October. Traveling to the city before July also gives you a chance to attend several festivals, shop at lower prices and interact with fewer tourists.
Top things to do in Split
The decision to visit Split is the first step towards your most memorable vacation. You also need to know the activities available in the city and select the best ones for your trip. If you are wondering what to do in Split when visiting Croatia, here is the perfect guide for you.
Visit tourist attractions
There are numerous things to do in Split, as the city has lots of attractions that give tourists a chance to engage with their past, present and future. The famous sites are spread all over the city with some being more famous than others. Whether you are visiting for a few days or an extended period, some sites are a "must-see", and they include:
Diocletian's Palace
If you enjoy Roman history and everything concerning that era, you will enjoy walking through the old palace. The well preserved ruins are one of the most valuable from that era and can be accessed at no cost. You should know that Game of Thrones fans have added this place to their top things to do in Split, as it was the setting spot for Meereen.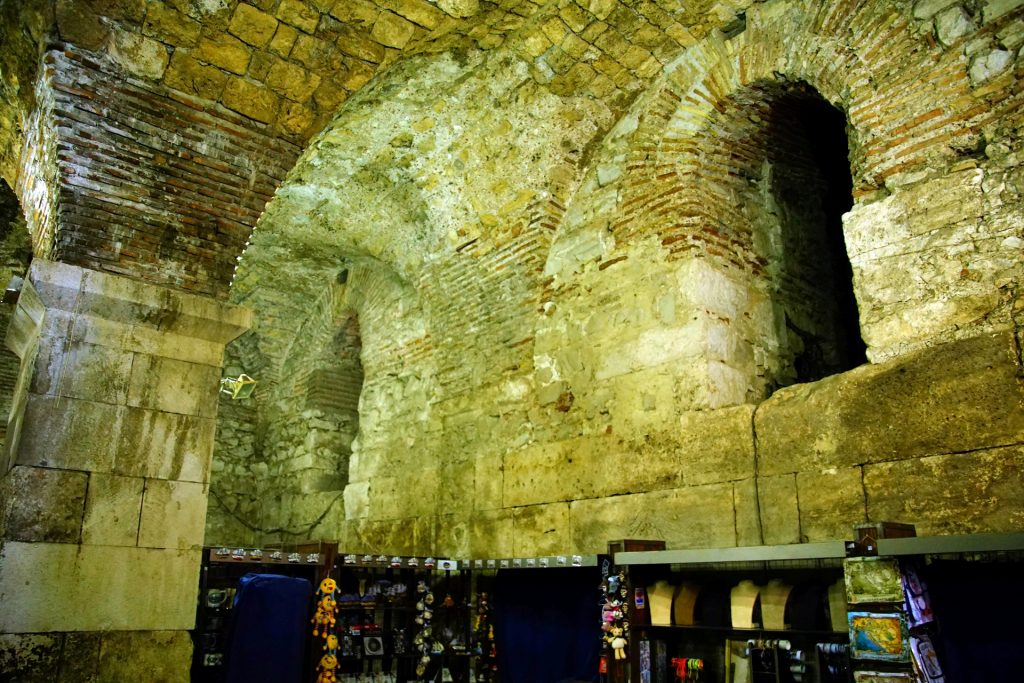 Split Old Market
The market is one of the most popular in Split with traders offering a variety of products. Walking through the market gives you a chance to enjoy the sight and smell of fresh produce and fish, among others.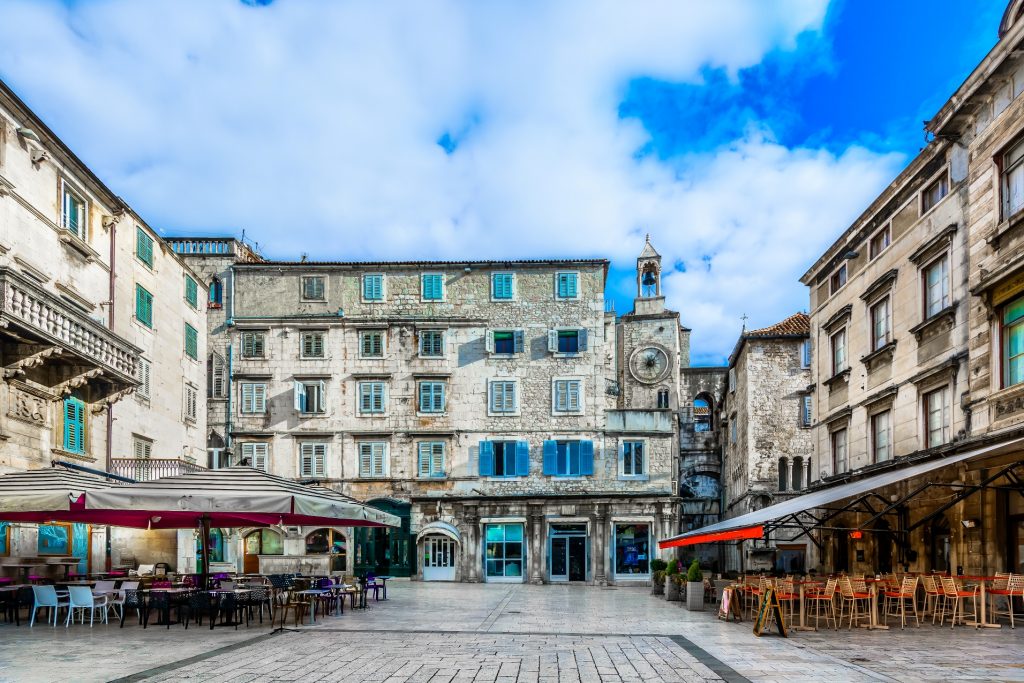 Marjan Hill
For a breathtaking view of Split, visit Marjan hill is located on the northwest part of the city. The hill is also famous for its jogging trails and numerous footpaths ideal for rock-climbing, walking, jogging and mountain biking. If you are looking for a romantic and relaxing spot in Split, then you should not miss this view at night!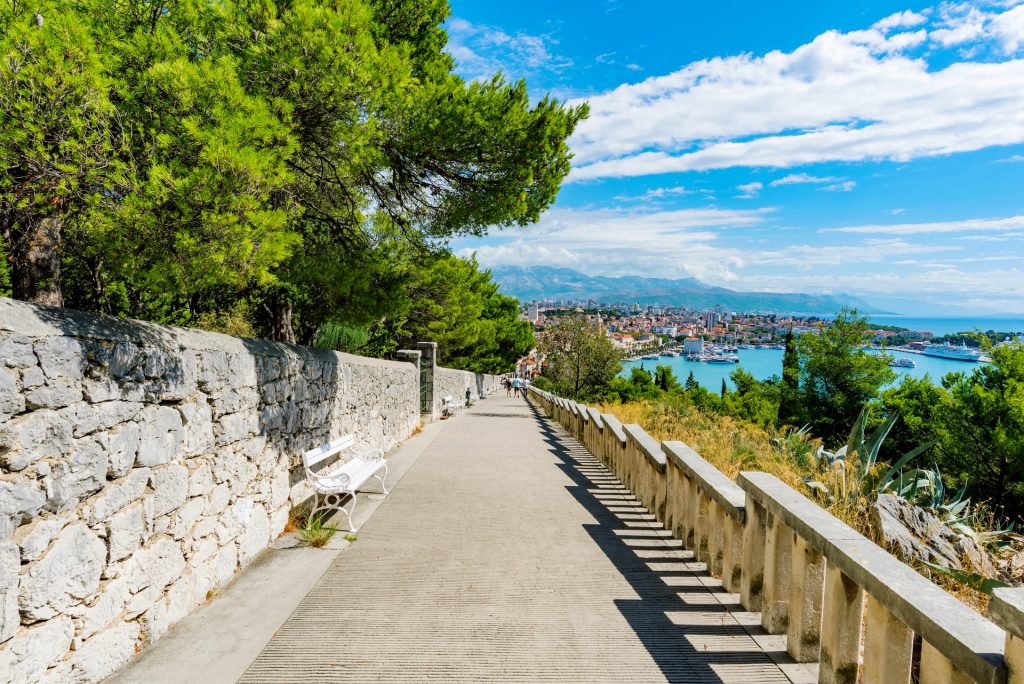 Croatian National Theater
If you enjoy artistic performances such as ballet, plays and operas, then the national visit should be your first stop. The theater is located in Trg Gaje Bulata, within the city center, with tickets for the shows sold at affordable prices.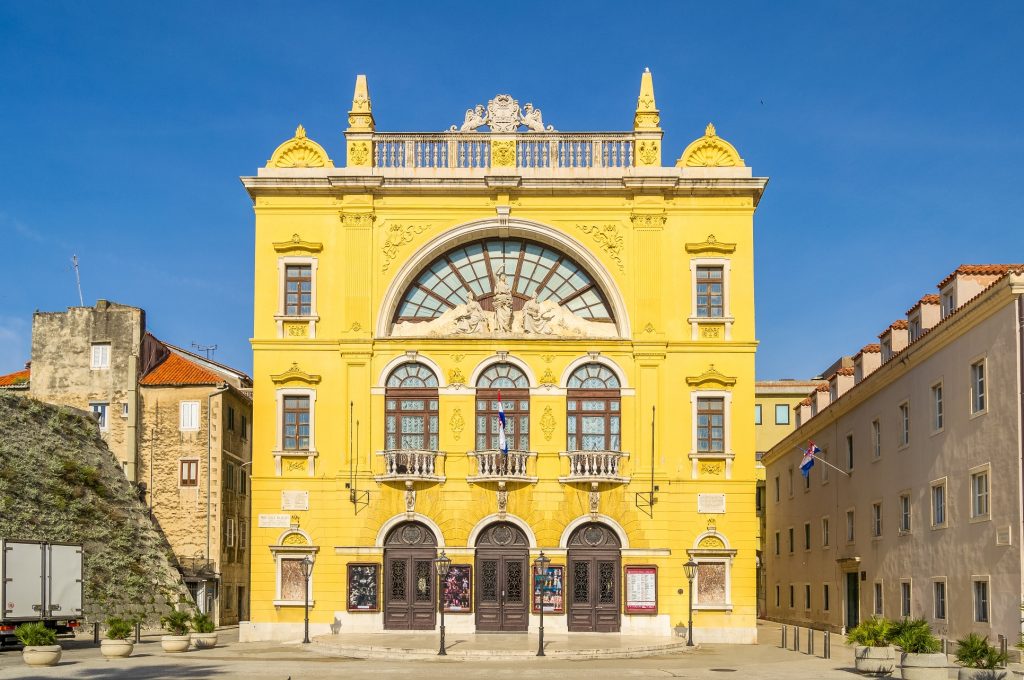 Split Museums
Split has several museums you can check out when in the city. Some of the popular ones are the town museum, archaeological museum, ethnographic museum, maritime museum, live museum and the museum of senses. One or more of these locations should be on your list of things to do in Split.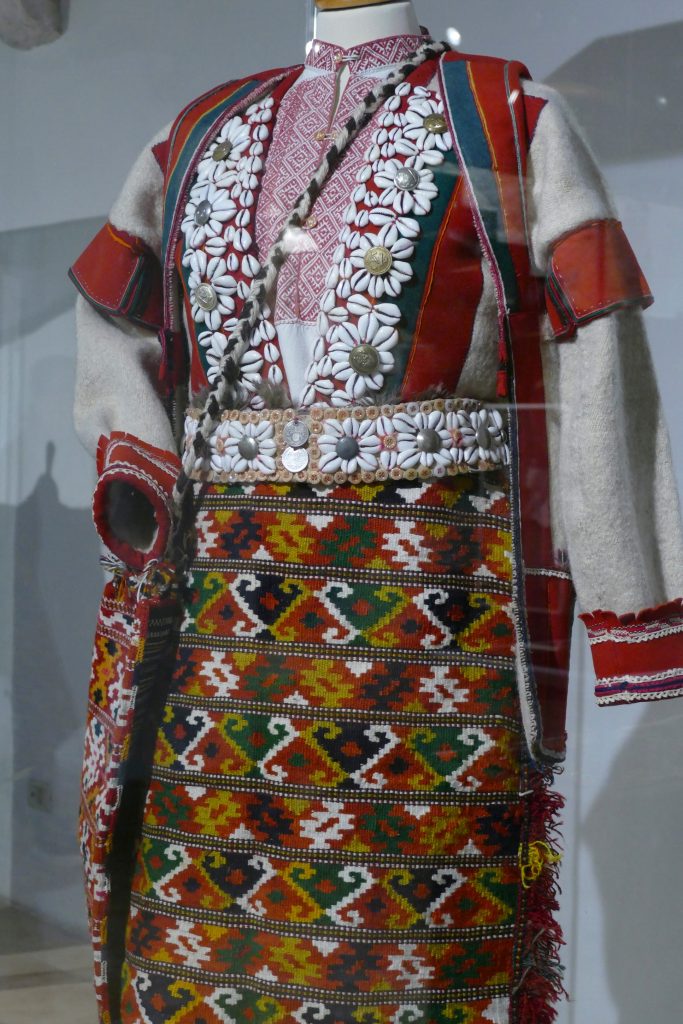 Explore the nightlife
Split has a vibrant nightlife that is attractive to visitors venturing to have a good time and party the night away.
The nightlife offers opportunities to dance, drink, socialize and get to know more about the city. Split is home to many bars and nightclubs that are located within and outside the city center, making it easy to find one.
Some of the popular nightspots include Inbox bar, Central club and Jazzbina pub which offer an excellent experience for party lovers. Bacvice beach is another great place to find nightspots for those looking outside the city center.
To enjoy a wild nightlife in Split, consider signing up for the Pub Crawl Split. It is an excellent way of ensuring you visit all the coolest clubs and bars in the city while meeting locals and other travelers.
Enjoy the beach
Split is strategically located near the Adriatic Sea, with many beaches all around. Its renowned beaches are a magnet for travelers looking to chill and enjoy some downtime during the summer season.
The beaches are a great place to enjoy water sports as well and sip beverages at the stylish cafes that are open to all. If you are looking for the closest beach to the town, then Bacvice beach is the best place to visit. The famous beach is also a great place to go at night when exploring the city.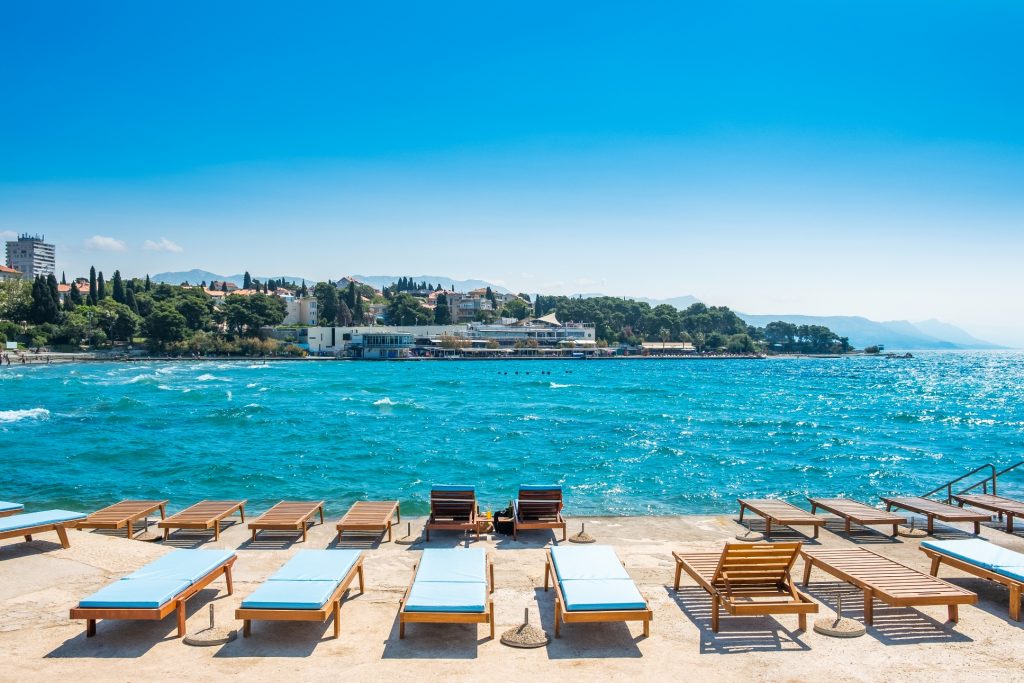 If you like less crowded beaches, consider visiting the ones located in the southeast or at the bottom of Marjan Hill. Beaches such as Jezinac, Kasjuni and Bene are also famous with travelers because of their unique offerings that allow you to relax and enjoy your beach vacation in Split.
Revel in nature
Taking a tour of waterfalls is one of the things that should feature in your itinerary when thinking of what to do in Split.
The city is home to scenic waterfalls that are famous and attractive to travelers from all over the world. Most of them are located in the Plitvice Lakes and Krka National Parks and are accessible from any part of the city.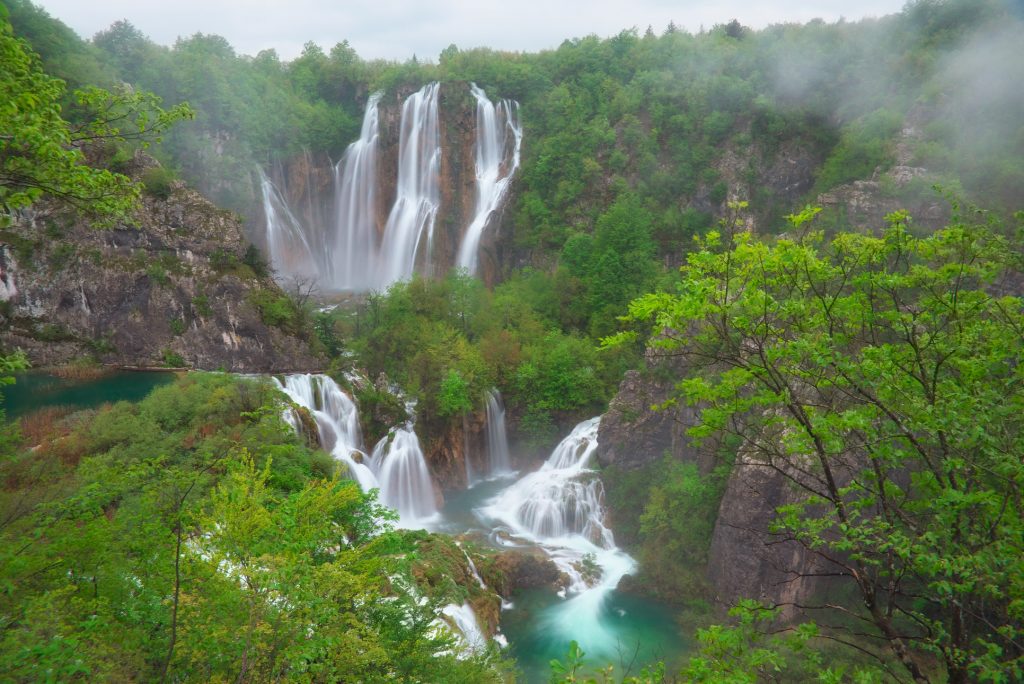 Some of the "must-see" waterfalls in the city worth checking out include Veliki Slap, Skradinski Buk, Mrežnica Waterfalls and Rastoke among others.
Swimming in the waterfalls is allowed in some locations and restricted in others, which makes it essential to enquire in advance. Nevertheless, the natural waterways are a sight to behold no matter the time of year.
Ultimately, Split is a city that is perfect for first-time visitors and those revisiting to discover its different sides. The list above should make it easier to decide what to do in Split and make planning your getaway to the city hassle-free.