Malapascua Island – The Travel Guide
Looking for your next beach destination? Malapascua is the perfect choice to help you escape the bustling city life! Malapascua is a small island situated in the Visayan Sea within the Philippines. Just by looking up photos of Malapascua Island online, one can see how marvelous this island is!
Malapascua is surrounded by crystal blue seas, so it makes for the perfect tropical destination! Overall, when compared to other touristy beach destinations, Malapascua is quite inexpensive and the amount spent on this island should not break anyone's bank. So if you're looking for a relaxing holiday but don't have such a large budget, Malapascua is where you should be going! The flight to Cebu would probably be the most expensive part of the whole trip.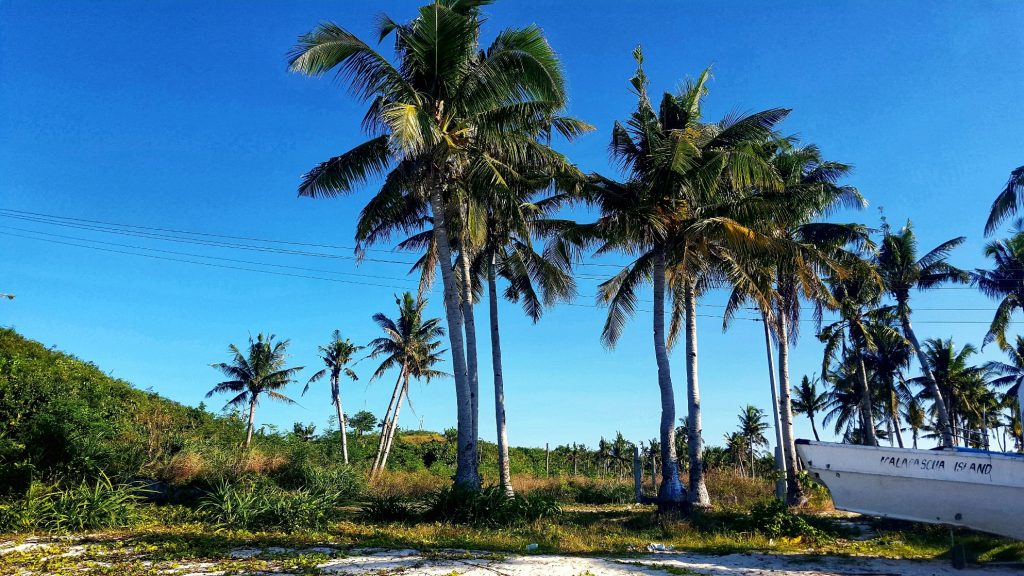 The best months to visit Malapascua Island is from May to October, as these are the warmest Summer months. From June to December, one might expect some rainfall, but not excessive.
How to get to Malapascua Island from Singapore
Singapore to Cebu
There are only a few ways one can get to Malapascua from Singapore. The easiest and shortest way (even though it is not very quick) is by getting a 3 1/2 hour direct flight to Cebu. Airlines which go from Singapore to Cebu are Cebu Pacific, Singapore Air and Philippine Airlines.
Cebu to Malapascua
The easiest way to get to Malapascua Island is from Cebu. To get to Malapascua Island from Cebu, one can get a private taxi, a van or a bus to Maya and then a boat to Malapascua. Prices are not so expensive for such a long journey. There are various buses which can take you from Cebu to Maya. However, if privacy and comfort is what you prefer, a taxi or if you're a bigger group, a private van, would be better options. Some taxis also include the price for porters in Maya to carry your bags to the boat.
The total time of travelling with a taxi from Cebu to Maya usually takes around 3 to 4 hours, depending on traffic. If one decides to take a bus to Maya, the journey takes around 5 to 6 hours. One can then get a boat from Maya to Malapascua. Boat rates are usually fairly cheap. However, be aware as if you want to leave right away, they might try to overcharge you for a trip. If you decide to be patient and wait, prices should be averagely cheap.The journey by boattypically takes around 45 minutes.
The whole journey from Singapore to Malapascua takes around 13 hours.
Travelling Around the Island
Considering the island is quite small, one can walk to most destinations. However, if you don't enjoy walking, renting a bicycle or even a motorbike, is a good option, especially if you have some luggage to carry!
Things to Do on Malapascua Island
Most activities revolve around marine life and the beautiful beaches that surround the island. Here are some things one should do when visiting Malapascua:
Diving – Malapascua is probably most known for its clear seas and world-class diving spots. One also has the possibility to dive with thresher sharks, which are present all year-round. The most popular diving site is Monad Shoal, which is located around 8km away from the island and can be reached by renting a boat. This spot is one of the few places where people can see thresher sharks regularly. The earlier one goes to this site, the better as there's usually a lot of divers here, especially during weekends. Boats typically leave Malapascua at around 5AM as thresher sharks are most commonly seen before sunrise.
One can also catch a glimpse of manta rays at Monad Shoal. There are various dive centres on the island which rent out diving equipment. Fees have to be paid to dive at Monad shoal and other sites. These fees are used to pay for guards which patrol shoals and reefs and most dive centres on the island charge standard rates.
Snorkelling – If diving is not something you prefer, you can still enjoy the marine life that Malapascua has to offer by going snorkelling. The best way to go snorkelling and experiencing the most out of this island is by renting a boat and going island hopping.
Beach hopping – There are various sandy beaches surrounding the island. The following are just a few which one must visit:
Langob Beach– It is situated at the very top of the island. Thus, it is less frequented by people, which makes it more peaceful and quiet.
Bounty Beach – This is located in the South of Malapascua, so it is more easily accessible. It is definitely more touristy than Langob Beach but it is still beautiful indeed!
Lighthouse Beach – Make sure you visit this beach right before sunset, it is such a beautiful sight to see, surely not to be missed!
Cliff jumping – There's a 12m-high lookout in Malapascua which a lot of visitors use for cliff jumping. It requires a bit of trekking to the cliff, but it's quite a nice walk and the view is stunning! It is quite safe to jump from here as there are no rocks nearby and guides take visitors here many a times! If you're a bit hesitant, go with a guide, you'll feel much safer. The feeling of letting go from the cliff until you get to the sea gets you quite an adrenaline rush and at the same time feels really freeing!
Where to stay in Mapalascua Island?
Immersion Beach and Dive Resort – Tents, bungalows or shared accommodation starting from $39 USD per night. Breakfast is included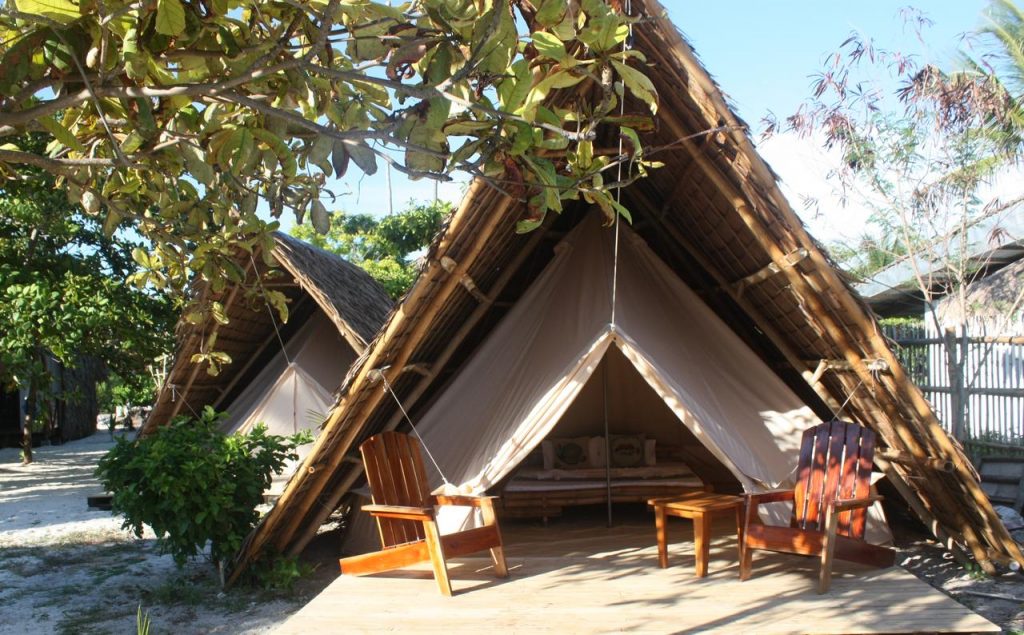 Outdoors
Activities
Services
General
– furniture
– themed diner
nights
– daily
housekeeping
– air conditioning for
additional charges
– beach front
– diving for
additional charges
– lockers
– non smoking rooms
– sun terrace
– happy hour for
additional charges
– laundry
– no pets allowed
– airport shuttle
– free wifi in some rooms
– room service
---
AABANA Beach & Watersport Resort – starting from $29 USD per night.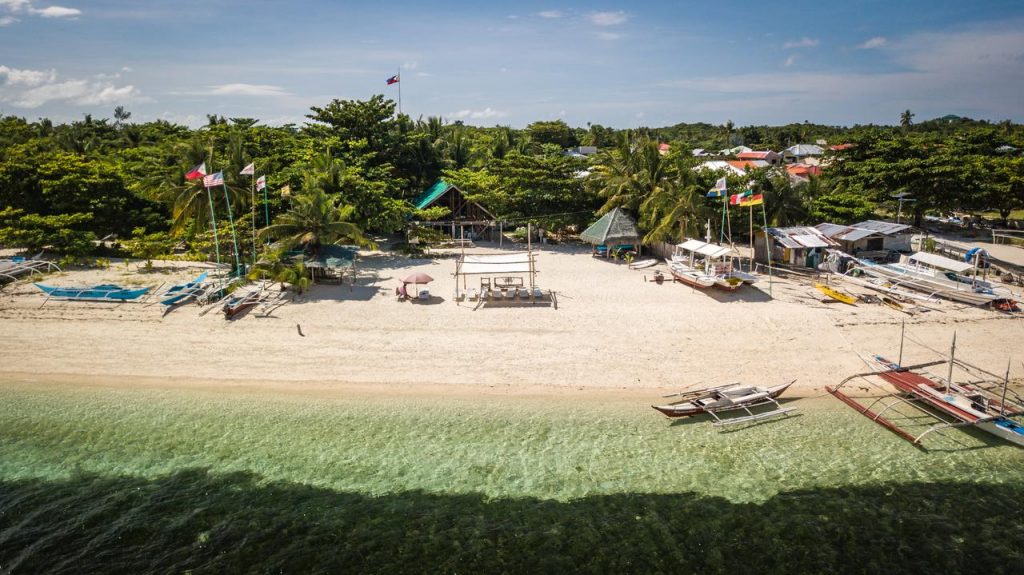 Outdoors
Activities
Services
General
– fireplace
– walking tours
– fitness and yoga
– airport shuttles for
additional charges
– picnic area
– canoeing
– massages
– designated smoking areas
– BBQ facilities
– snorkeling
– body treatments
– air conditioning
– terrace and garden
– water sports
– laundry
– safety deposit box
– private beach
– fishing
– room service
– car hire
---
Malapascua Garden Resort – starting from $49 USD per night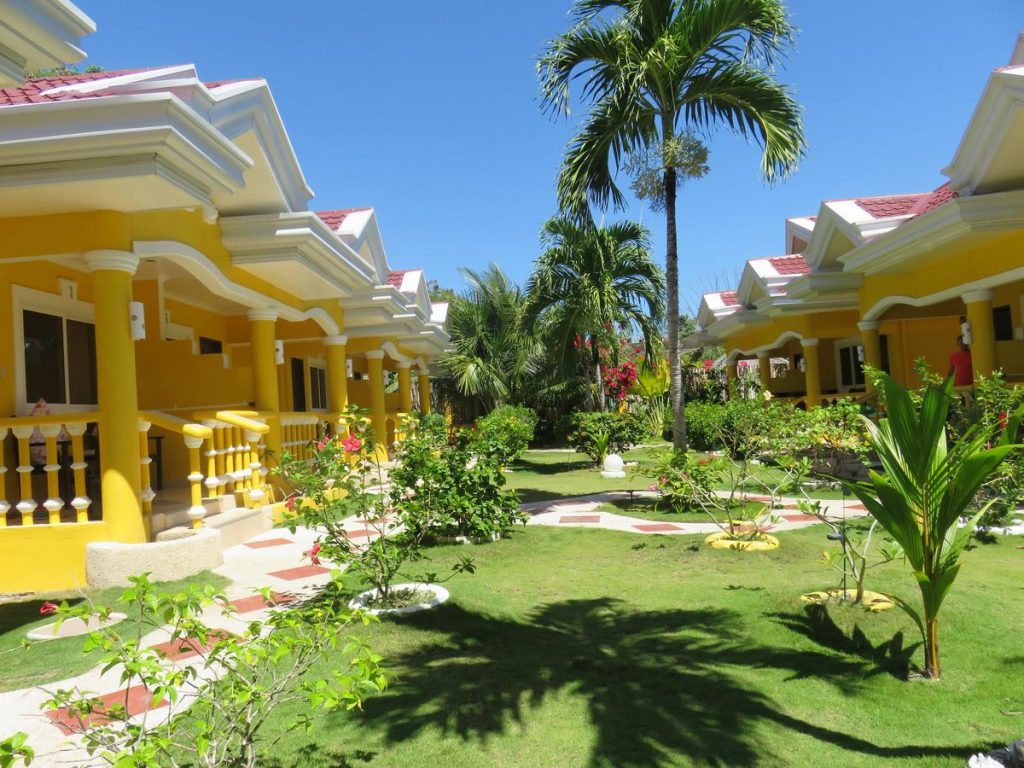 Outdoors
Activities
Services
General
– terrace
– snorkeling
– packed lunches
– airport shuttles for
additional charges
– garden
– ironing service
– non smoking rooms
– babysitting
– air conditioning
– luggage storage
– safety deposit box
– room service
– no pets allowed
---
Tepanee Beach Resort – starting from $65 USD per night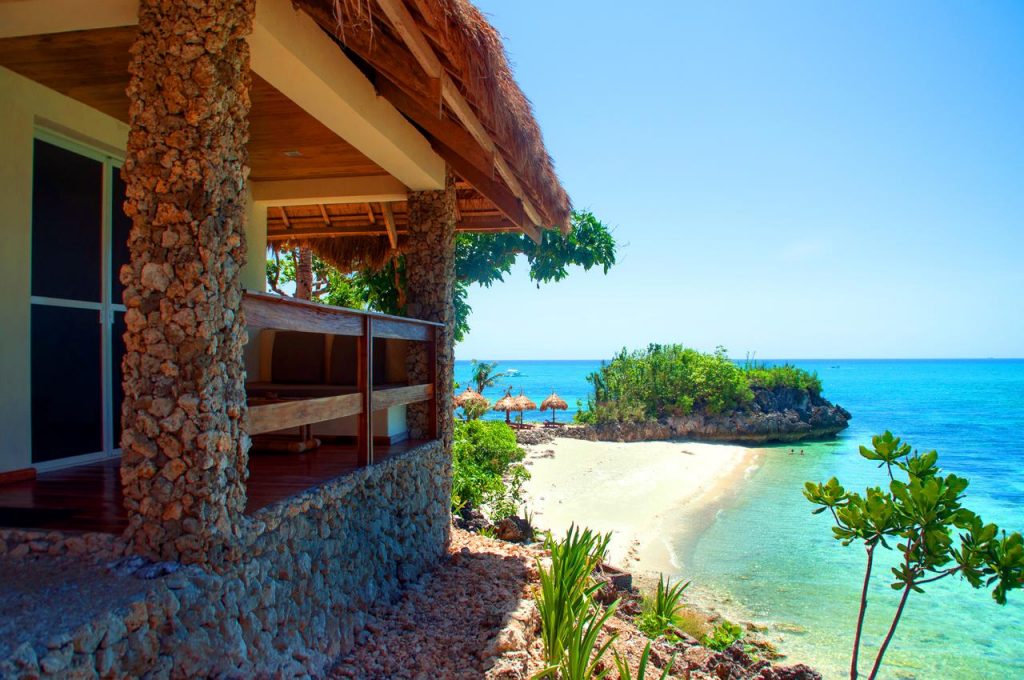 Outdoors
Reception services
Services
General
– terrace
– concierge service
– spa Facilities
– airport shuttles for
additional charges
– garden and patio
– currency exchange
– fitness
– non smoking rooms
– private beach
– luggage storage
– hot tub/jacuzzi
– air conditioning
– outdoor furniture
– express check-in/check-out
– open-air bath
– safety deposit box
– outdoor dining area
– body Treatments
– pets allowed upon request
Tips For Your Trip To Malapascua
Tip 1: In Maya – As mentioned before, don't trust the highest prices for boats to Malapascua Island, as boats only leave when they are full. A bit of patience and waiting time, will get you a standard price.
Tip 2: Bus times – From Cebu to Maya, buses run 24 hours. However, from Maya to Cebu, there are no buses from 6pm to 1am, so make sure that if you're leaving the island on a certain day to do so before 6pm!
Tip 3: ATMs – There are no ATMs on Malapascua and only a few places accept credit cards. Thus, it would be best and safer to get cash before you arrive on the island.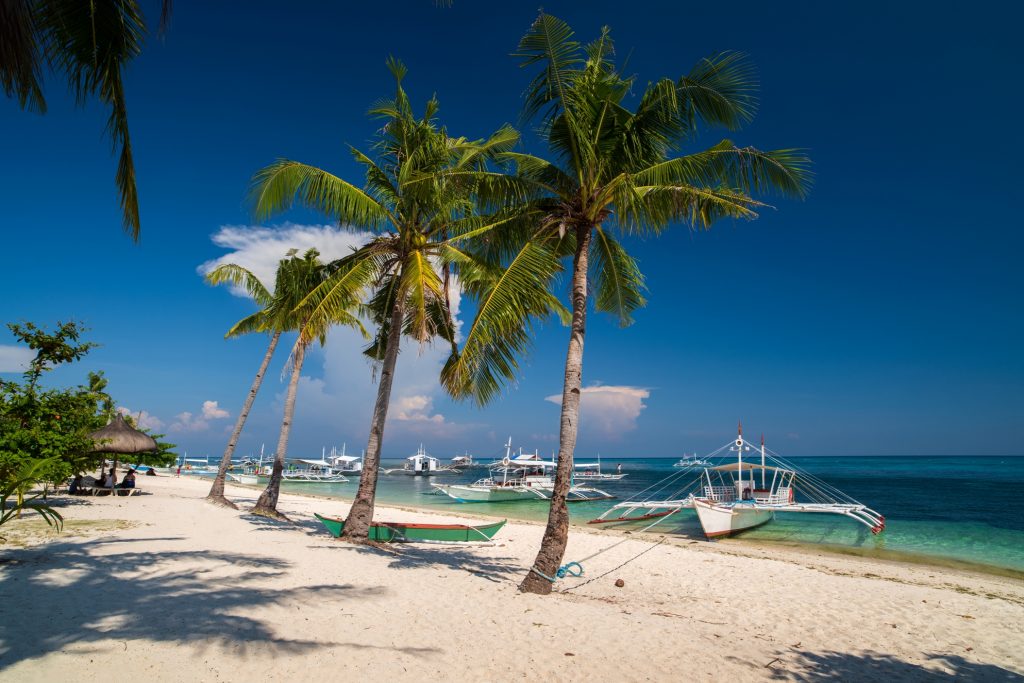 This picturesque little island is quite a tropical place with not many buildings or human destruction. Thus, one could easily unwind here. The good thing about Malapascua Island not being so easily accessible is that it is not super crowded, as other beach destinations usually are. It used to be less touristy. However, during the last few years it has become quite well known amongst people.
If a calm, relaxing holiday is what you're after, Malapascua is the perfect place for you! The island's coast can be roamed around in just a four-hour walk. Can you visualize how small it is yet? The island is surrounded by sandy beaches, so the walk around the coastline is not a boring one for sure!