Mexican food is easily recognizable because of its colorful presentation and spicy flavors. It's much like the country itself: vibrant, fresh and magnificent! If you have ever tasted at least one dish of Mexican food, then I'm sure you remember exactly what that was. Just because the taste is so memorable.
And if you're planning to travel to Mexico, then you know that your travel experience is heightened when you get to explore the local cuisine. Heading to Cancun, or maybe vacationing in Cabo San Lucas? Be sure to taste some of the local foods.
And what makes Mexican food so popular? Well, it might just be the ingredients like avocado, tomatoes or corn, but maybe the salsa, chili or mole make it so delicious? No matter your choices in food, you have to at least try one of these dishes for an unforgettable feast!
Try Cochinita Pibil
Cochinita Pibil tacos are just full of flavor! You've probably heard about tacos and maybe even tasted at least one, but this taco has something special. To start with, it's wrapped in banana leaves. Interesting, right? And along with the marinated pork meat it is slow cooked in a píib. And if this didn't make you want to just eat one, I'm sure the picture below will.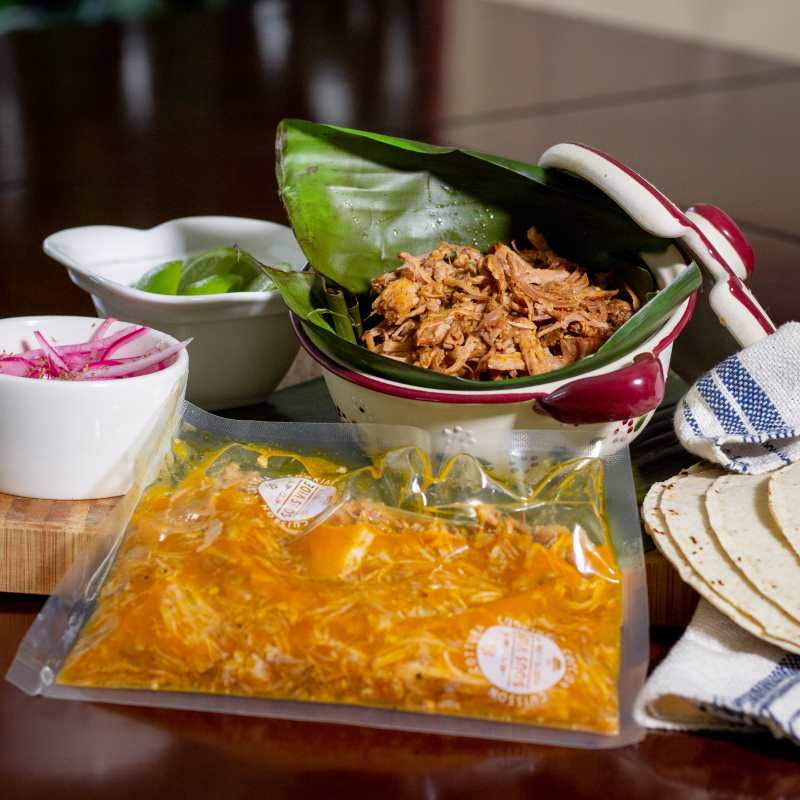 Creamy Guacamole With a Twist
Is your mouth watering when you hear the word "avocado"? If so, guacamole might just be your new favorite side dish, if it's not already.
Fresh garden tomatoes will boost your appetite, along with red onions, lemon and chili. But, if you want to have a funky dish, go ahead and sprinkle some grounded cumin.
This creamy texture will just melt in your mouth, leaving nothing but heavenly flavors to enchant your tastebuds. Pair it with tacos, nachos or barbeques, and you're set!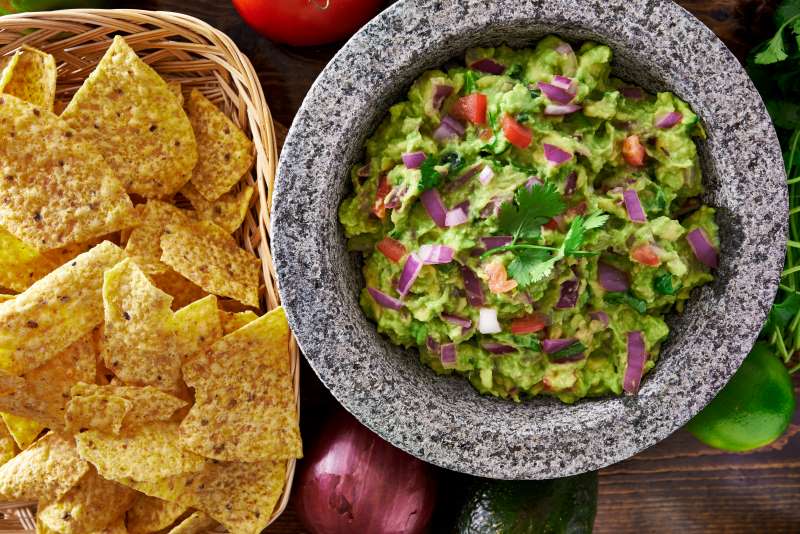 Queso Fundido Will Melt in Your Mouth
Oaxaca or Chihuahua cheese melted and served as an appetizer. Can you imagine how delicious this is? You can pair it with chorizo and voila! There's nothing to be ashamed of if you ask for another portion.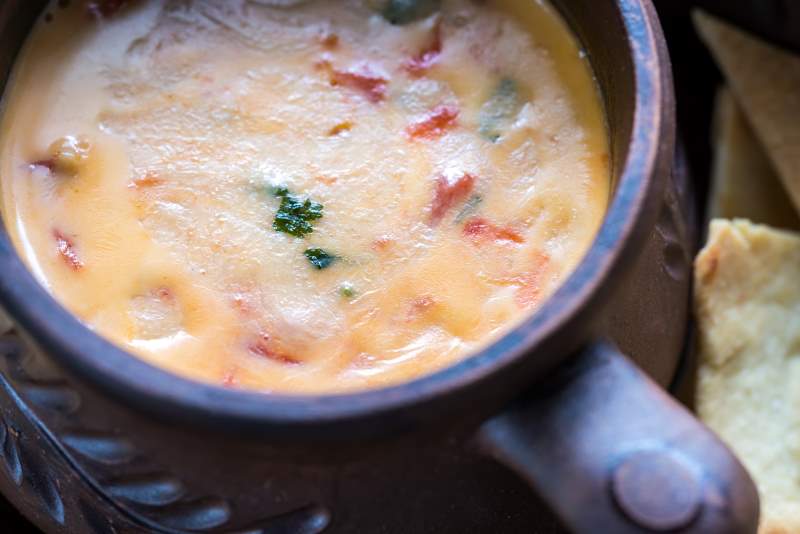 Tostadas de Ceviche – Mexican Food for Hot Days
This is going to be your best pick on a hot summer day. It's refreshing and light, combining tortillas with fish or shrimps. Or maybe both, why not?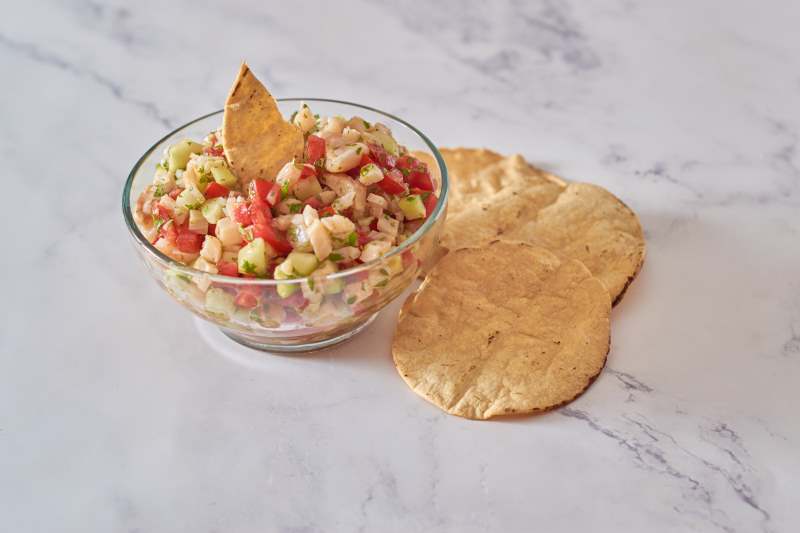 Quesadillas With Love
When I first tried quesadillas I thought I would just hate it. But, the more I bit into it, the more I fell in love with it. The soft tortilla filled with cheese, beans, corn and chicken is my favorite. Fold this up, heat it a bit so the cheese melts and it's done. Simple and tasty.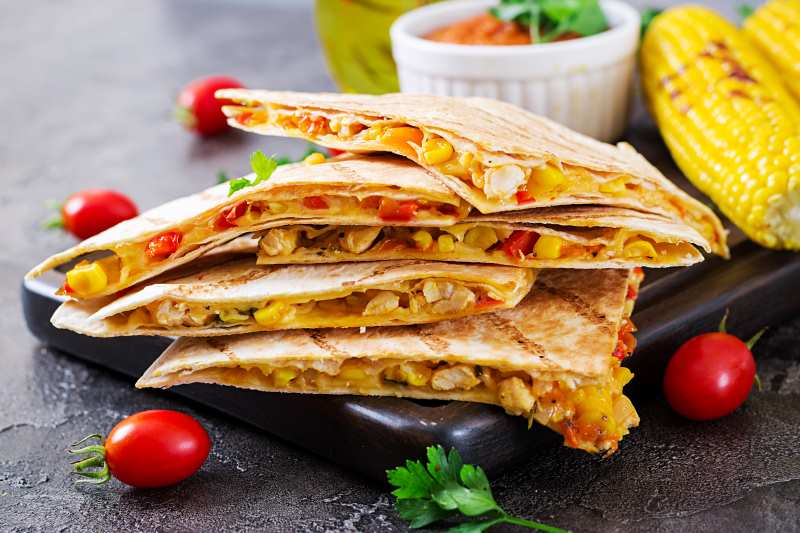 Pozole – a Hearty and Flavorful Mexican Dish
Often enjoyed during celebrations and special occasions, this traditional Mexican food is made with hominy and typically includes meat, usually pork or chicken, as well as various seasonings and toppings. You're probably stuck at hominy and wondering what that is. Well, let me clear that up for you: dried maize (corn) kernels that has been soaked in an alkaline solution, usually made with lime. This is a staple ingredient in Mexican cuisine and is used in various traditional dishes.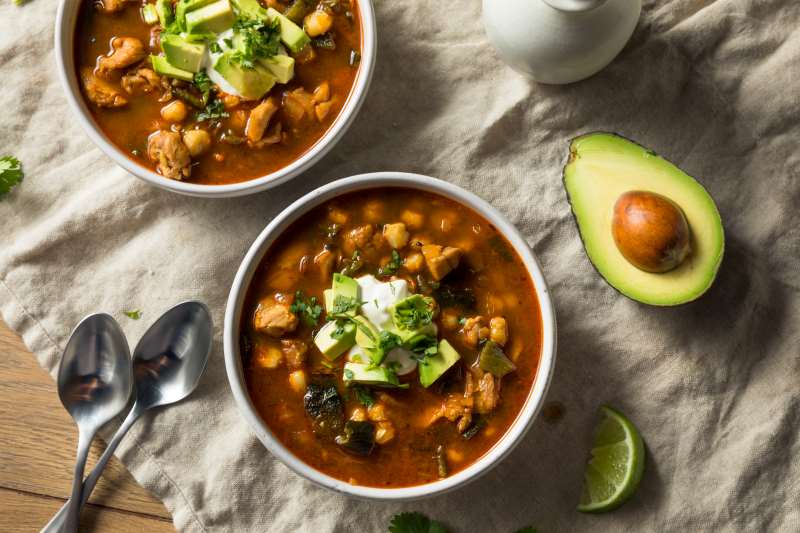 Chiles en Nogada – a Specialty of the City of Puebla
If you've just seen pictures of this Mexican food and never tasted it, you might just think it's some kind of desert. But, it's actually a seasonal dish made with ground meat. Add some fruits, and spices to the mixture and top it with a creamy walnut sauce and pomegranate seeds. And there you have it, a delicious food that looks like a desert!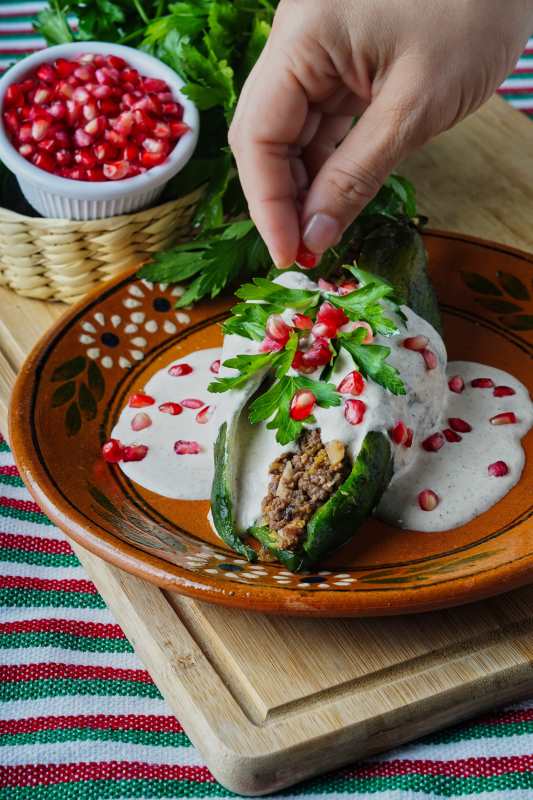 Unusual Mexican Food You Can Try
While you're in Mexico, would it not be a shame to miss out on all these quirky foods they have? If you're looking to really get a taste of the Mexican food, then you should probably try at least one of the dishes mentioned below. Be careful, these are not for the fainted hearts!
Chapulines – A Protein Boost
These are roasted grasshoppers seasoned with chili, lime, and salt. They are often enjoyed as a crunchy and protein-rich snack, particularly in the Oaxaca region. Think of them as chips, only they once hopped.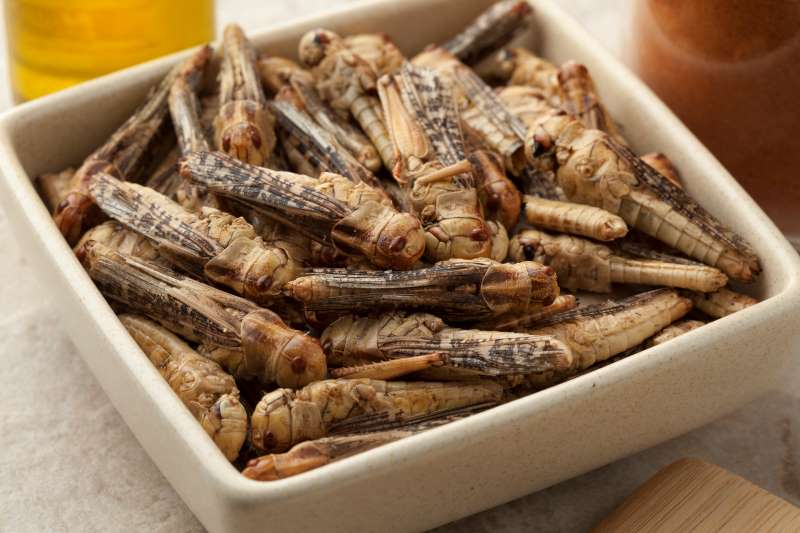 Escamoles or the Mexican Caviar
You would think that being also known as Mexican Caviar this would be something exquisite. Well, it kind of is, if you think about it. Ant eggs, harvested from the larvae of the giant black Liometopum (ant species) are also known as escamoles and are considered a delicacy. They are typically sautéed with butter, garlic, and spices, often served in tacos or omelets. Now, erase this information from your mind, if you ever want to try it!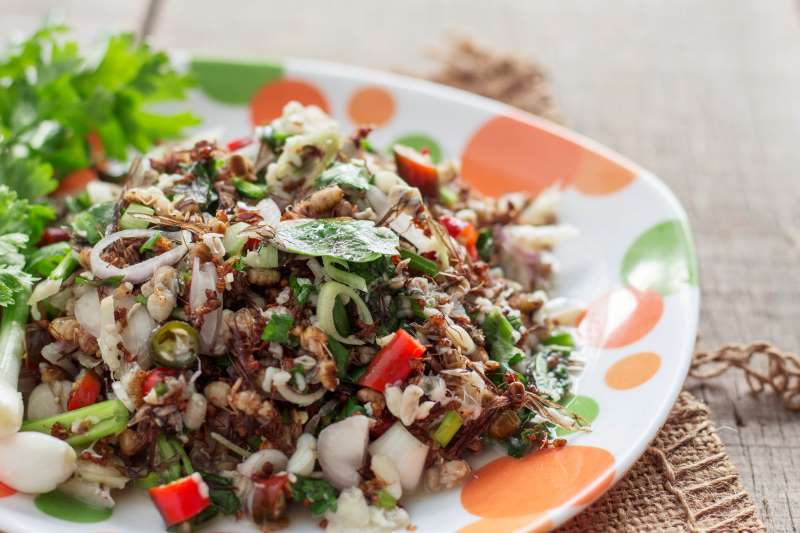 Nopales or Cactus Paddles
Ever thought you would try eating cactus, willingly? Well, these are the edible pads of the prickly pear cactus, used on all sorts of dishes in the Mexican cuisine. Nopales are often grilled, sautéed, or used in salads and tacos, offering a slightly tart and vegetal flavor. It's like somewhere in between asparagus and okra. You have to try it!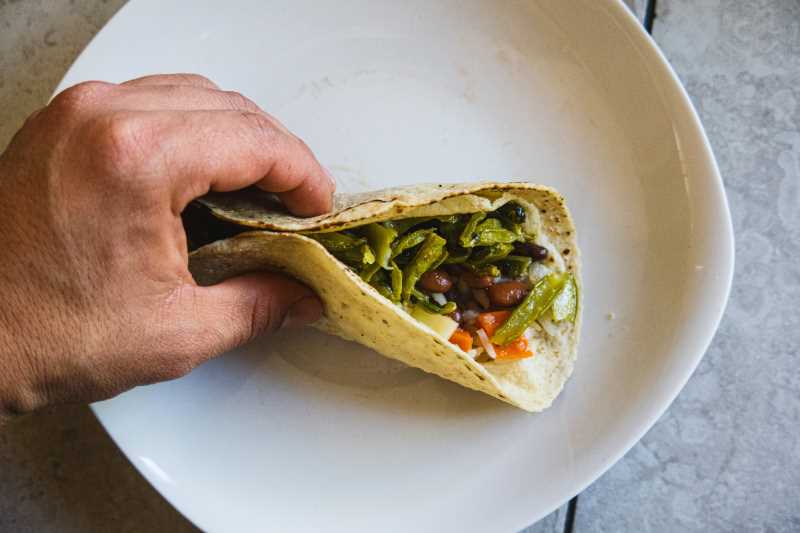 Huitlacoche – the Edible Fungus
Although it's not a dish per say, huitlacoche is a type of edible fungus that grows on corn. It has a unique earthy flavor and is used in various dishes like quesadillas and soups. So, if you find a Mexican food on the menu that lists huitlacoche as an ingredient, you now know what that means!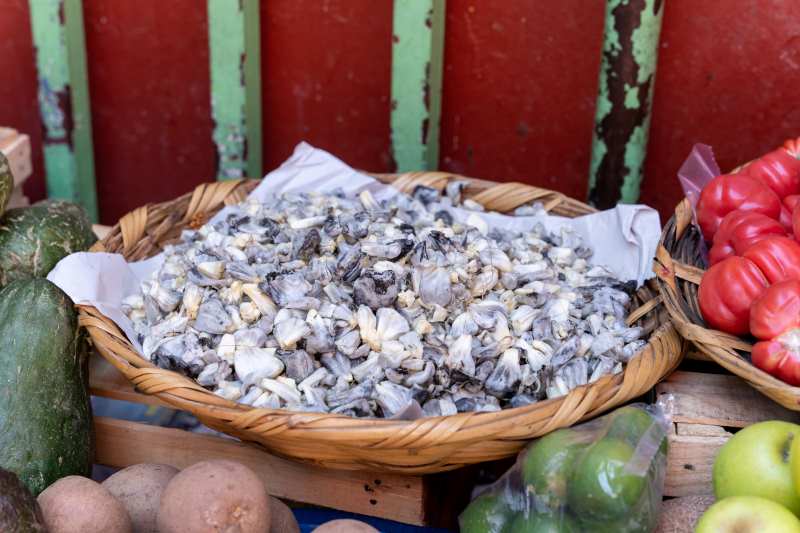 Why do people love Mexican food? Because Mexican cuisine makes use of a wide variety of fresh and vibrant ingredients, making it appealing to everyone. It includes a diverse range of chili peppers, herbs, spices, meats, vegetables, fruits, and dairy products. This diversity of ingredients leads to a broad spectrum of flavors and textures in Mexican dishes and that's why we adore it!