Traveling on a budget is possible due to the many affordable destinations worldwide. You might think that the cheapest countries to visit are not worth the time. On the contrary! It does not matter the continent; you can find places that provide unforgettable experiences at cheap rates!
Even countries that are perceived to be expensive by avid travelers have affordable options if you know where to look. The majority of these destinations require travelers to step out of the box while saving money to have a valuable and fun time during their vacation. Popular underrated places to travel that are affordable allow tourists to meet locals, enjoy local food, and get the most out of their money.
To ensure your trip is successful, make sure your flight is booked early so that you can get the cheapest rates. Accommodation is also important and should be reserved in advance, with some options being guesthouses, hostels, and cheap hotels. Finally, pay for insurance to ensure that you are protected against theft, cancellations, illness, and injury when traveling.
If you plan to travel on a budget and are unable to decide on the cheapest countries to visit, below are some places to consider.
Cheapest Countries to Visit: Romania – Fun and Fascinating!
If you are looking for an unforgettable trip that goes off the usual routine, Romania is your ideal destination. The country is known for its friendly locals, medieval history, and unique culture. Its charming towns attract many tourists on a budget looking to explore and have some fun while on vacation.
One of the best ways to spend time in Romania without spending much is booking a free walking tour. These tours involve strolling through medieval villages, castles, or various historical sites that can be accessed at no cost. Relaxing in local parks is a great way to enjoy the outdoors and interact with locals.
Besides the Dracula themed castles, and Corvin Castle, visitors to Romania also have access to affordable accommodation options such as hostels. The hostels are self-contained, with some offering meals as part of the package at less than $20 per night. Cheap hotels are also available but require early booking to get the best rates at decent locations within cities or their outskirts.
Transportation within the cities and towns is quite reliable for those using public vehicles. Fare for short and long distances is affordable, making it possible to explore the country for those visiting for short or extended periods.
Budget travelers spend approximately $30-$40 per day when visiting Romania.
Enjoy the The Baltic States
Estonia, Latvia, and Lithuania are the go-to destinations for travelers who want to explore the northeastern part of Europe. The Baltic States offer diverse attractions to travelers looking to learn about European history and culture.
Visitors can explore the cities and adjacent towns to enjoy a more in-depth experience of the regions and local people. Whether you visit all three countries or a few, you are guaranteed a fantastic time, even with a low budget.
Estonia can be a cheap travel destination
If you're looking for the cheapest countries to visit, you might be surprised to see Estonia on our list. But yes, Estonia can be affordable, too!
Estonia boasts of a fifty percent plus forest cover, making it the perfect destination for nature lovers. The Baltic state also plays host to numerous lakes and beautiful beaches that attract tourists worldwide. Its capital city Tallinn, has various landmarks, with the most popular being the Old Town, expansive museums, and a TV Tower standing 314 meters high.
Tourists in Estonia can enjoy a wide variety of activities such as hiking, canoeing, birdwatching, and visiting national parks. The outdoor activities can be done at affordable rates and sometimes even free. Bicycle tours and walking are fun when exploring, plus they reduce transportation costs for travelers.
Hostels in Tallinn are available at affordable rates but need to be booked early to avoid disappointments. Some hostels offer a meal, like breakfast as part of a package for budget travelers. For transportation, visitors can use trains plying routes within the city and others as well. The train rides cost $3 to $15 for an entire day.
Enjoy Latvia – a destination that doesn't need to be expensive!
Latvia has a diverse landscape that comprises dense forests, wide beaches, lakes, and rivers. It is a natural paradise that looks stunning, especially in the winter, when the scenery is covered with snow. The fall season is also perfect for canoeing down the rivers while observing trees with color-changing leaves.
Wandering through forests is a great way to spend the day free of charge while enjoying the fresh air.
If you prefer city life, then Riga, the Capital city offers various landmarks such as St. Peter's Church and museums that can be accessed at an affordable rate. The city is also home to wooden and art architecture items and a central market worth exploring.
Staying in Latvia on a budget is possible with hostels going for less than $30 per day, including breakfast. Trains that traverse the city and connect to other Latvian cities for $5 to $15 are also available for tourists seeking to move around inexpensively.
Lithuania on a budget!
Although tiny, Lithuania has a lot to offer travelers seeking to enjoy a holiday on a budget. The major attractions are in Vilnius, the capital city, perfect for a short trip.
Many tourists find the city charming with several landmarks that can make your trip unforgettable. Some of the famous sites include Vilnius Old Town, which comprise well-preserved baroque architecture, and St. Anne's Church with a gothic theme. The sites can be explored on foot, thus avoiding extra costs.
Nightlife in Lithuania is vibrant, with affordable alcoholic drinks available at most establishments.
Accommodation is available in the capital city with the most affordable options of about $10-$15 daily available on the outskirts. Buses and trains are cheap and reliable both within and outside the city.
Vietnam has it all!
Vietnam has fascinating sights that attract thousands of visitors annually. Its major attractions include museums, historical sites, and beaches, among others.
Travelers on a budget get a chance to stay and explore the country without having to burn a hole in their pocket. Most museums, such as the War Remnants Museum can be accessed by tourists at affordable rates giving visitors a chance to learn more about Vietnam.
You can also find here a quick travel guide to Vietnam and checkout Vientnam's famous restaurants.
Street food is cheap in Vietnam and healthy, with full meals costing just under $2. Tourists can also eat at their accommodation places which usually include hostels and cheap hotels located outside Hanoi.
The affordable meals and accommodation make it one of the cheapest countries to visit in Asia.
Transportation options are also varied, with motorbikes and buses being the most affordable mean to move around. Most tourists can rent bikes for $15 or less, depending on one's bargaining skills.
Mexico is a Must!
Mexico has a lot to offer tourists seeking to explore areas within its borders on a budget. The country offers diverse adventures for visitors that open them to the unique culture, cuisine, and natural scenery in Mexico.
For 40 dollars daily or less, visitors get to visit popular spots such as the Mayan Ruins, historical buildings, and food markets. Some of these spots allow visitors to get in at affordable rates, especially when the tourist population is low.
Beaches are also accessible at no fee, giving visitors a chance to enjoy the beautiful scenery and warm weather as they relax near the water.
Food that includes tacos, tortillas, and quesadillas are sold on the street, giving you a chance to interact with locals and eat delicious Mexican foodstuff.
Cheap accommodation in Mexico is available in hostels, guesthouses, and out-of- town hotels. For $15, you can get a room plus a complimentary breakfast during the duration of your stay. If possible, book a room before leaving for your trip to get the best rates for your budget.
Public transportation is the cheapest way to move around, with buses and trains affordable at cheap rates. Car rental is also available for those traveling as a group and wants to split transportation costs to save money.
Seek Culture and Fun, in Inexpensive Turkey!
Turkey is one of the cheapest countries to visit, depending on your knowledge of the country. It has some of the most amazing beaches, spectacular attractions, and fabulous food.
When traveling on a budget, it is possible to visit popular sites in various cities like Istanbul, which hosts the Blue Mosque, and Pamukkale, home to beautiful travertin and let's not forget about Cappadocia!. These attractions are accessible at inexpensive rates and are a rare sight to behold.
Amazing beaches on the turquoise coast with stunning backdrops are also a "must-visit" for budget travelers, where they get to swim and relax on the shore. Hotels and food vendors along the coastline offer exquisite Turkish meals at affordable costs to visitors.
To save money on accommodation, book your hostel or hotel in advance to get the best rates. Hotels in the city can be a bit pricey but offer quality service and safety for their guests.
The best option for transportation is buses, which are very reliable, comfortable and affordable. Whether traveling within the city or between cities, the bus system assures travelers of quality service. Additionally, the stops along the way give visitors a chance to see Turkey's scenery and local people.
Explore Cambodia with $35 USD per day
Cambodia is a beautiful country with plenty of attractions for tourists to explore, just 35 dollars a day. It is an ideal destination for budget travelers seeking to enjoy unforgettable views and explore unique religious monuments.
Landmarks such as Angkor Wat, Phnom Penh, and Cardamom mountains are a "must-see" when in Cambodia.
Alternatively, beach lovers can spend time at Koh Rong Samloem, a tropical island with isolated pristine beaches. If you are traveling cheaply, these attractions can be affordable to access with proper planning in advance. Visiting during off-peak seasons guarantee reasonable rates for budget travelers.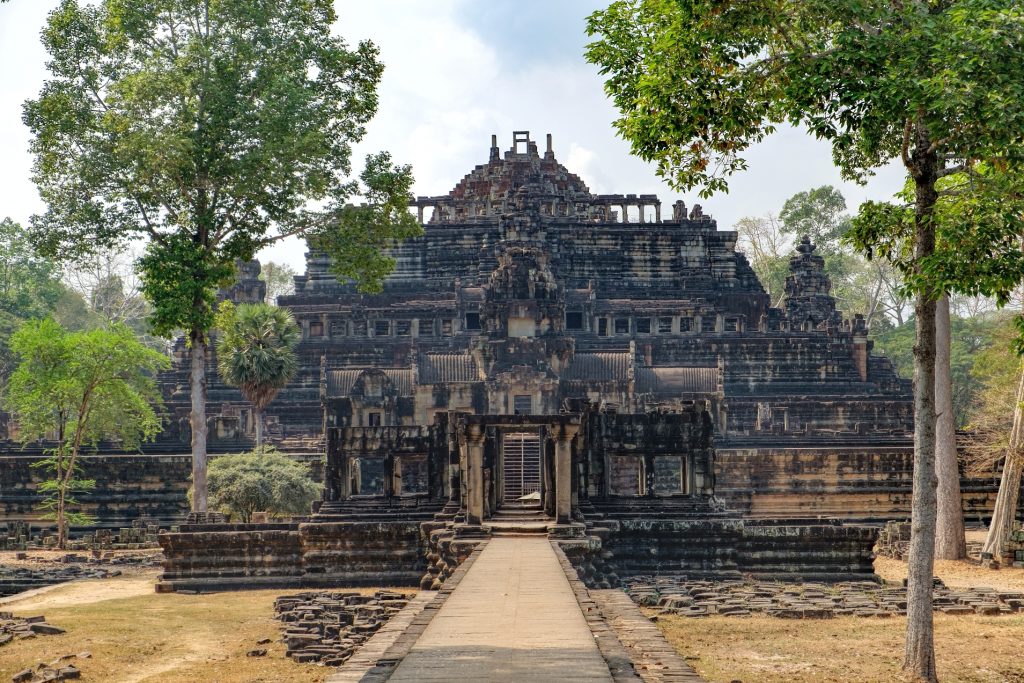 Food and accommodation are affordable with street vendors selling cheap meals by the roadside. Travelers can decide to eat on-site at $2 or carry the street food on their trip to cut down on meal costs along the way.
Hostels and boutique hotels offer excellent accommodation for travelers on a budget. The hostels are the cheapest with some charging as low as $4 for a room per night.
To get around, visitors can use buses and Tuk Tuk within the capital city, Phnom Penh, or other parts of the country. If you are the more adventurous type, you can rent out a motorbike for about $15 or less, depending on your negotiation skills.
The Philippines
The Philippines is one of the cheapest countries to visit for budget travelers with a plan. It is home to numerous hidden gems that include beautiful islands and stunning dive sites thousands of tourists visit every year.
For travelers that want to get more from a few dollars in the Philippines, it is advisable to travel during off-peak and shoulder seasons. Book flights early and pay for accommodation months in advance.
For 35 dollars or less a day, you can enjoy a full of experience in the Philippines. Fun activities to do in the country include visiting beaches to dive, snorkel, or to cool off by swimming. These activities are free except for hiring snorkeling gear at $5 per session.
Meals are also affordable, with various foods being sold by street vendors at $1 or just a bit more when served with a drink.
Budget accommodation may not be plenty, but bush packer hostels and guesthouses are available under $20 a night. In some cases, breakfast is part of the accommodation package.
Moving from one island or another is best done by bus or ferry for travelers seeking to save money on their trip.
Eat and Party in Cuba for less
Eat and party in Cuba – one of the cheapest countries to visit in Latin America. The country is a historical goldmine with remnants of revolution visible in the various weapon displays within the museum.
Old Havana, which is full of baroque buildings and palazzos, gives tourists a chance to walk back into the city's past. It is also common to spot Cadillacs whizzing by, making it the perfect destination for budget travelers.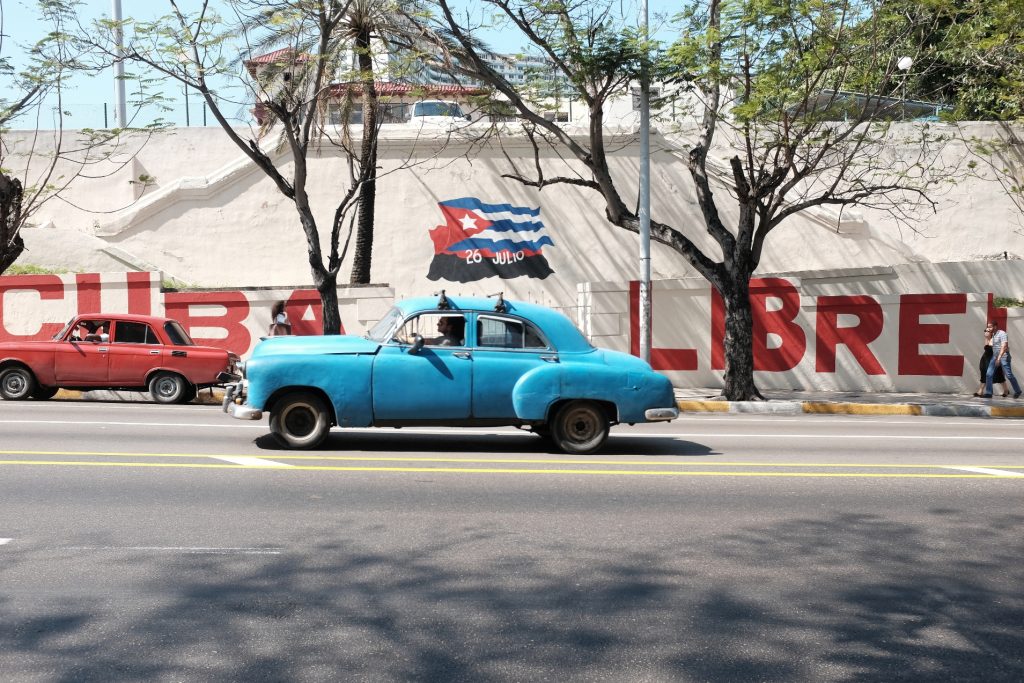 For $34 a day, visitors can get value for their money in Cuba and its environs. If traveling as a family, you can book rooms at a cheaper cost. Sharing of rooms is allowed in Bed & Breakfast, hostels, and cheap hotels, making it possible to stretch one's dollars.
Top 5 things to do in Cuba that you shouldn't miss!
Group travel is much cheaper than solo travel when in Cuba and is the best way to explore Cuba on a budget.
For meals, visitors can choose from restaurants, fast-food joints, and street food, with traditional meals served by street vendors for $7 to $10 for lunch or dinner.
Transportationin Havana, comprises primarily of taxis, such as government-owned yellow taxis, coco-taxis (co-co stands for coconut) which are covered motorcycles, and bicycle-taxis resembling rickshaws.
Collective taxis are also available and are the most affordable when in Havana, the capital of Cuba. The taxis are shared and carry up to six people and drop them off at various stages along the way. They can cost as high as $10 a trip or as low as half a dollar per trip.
Morocco for Backpackers
Morocco offers an intense experience to backpackers, budget travelers, and those on private tours. It has a lot to offer tourists on a low budget but still want to enjoy an authentic experience in the north-African country. Travelers can explore various popular spots such as Marrakesh, walk on the blue streets in Chefchaouen and discover the old city of Fez at no cost.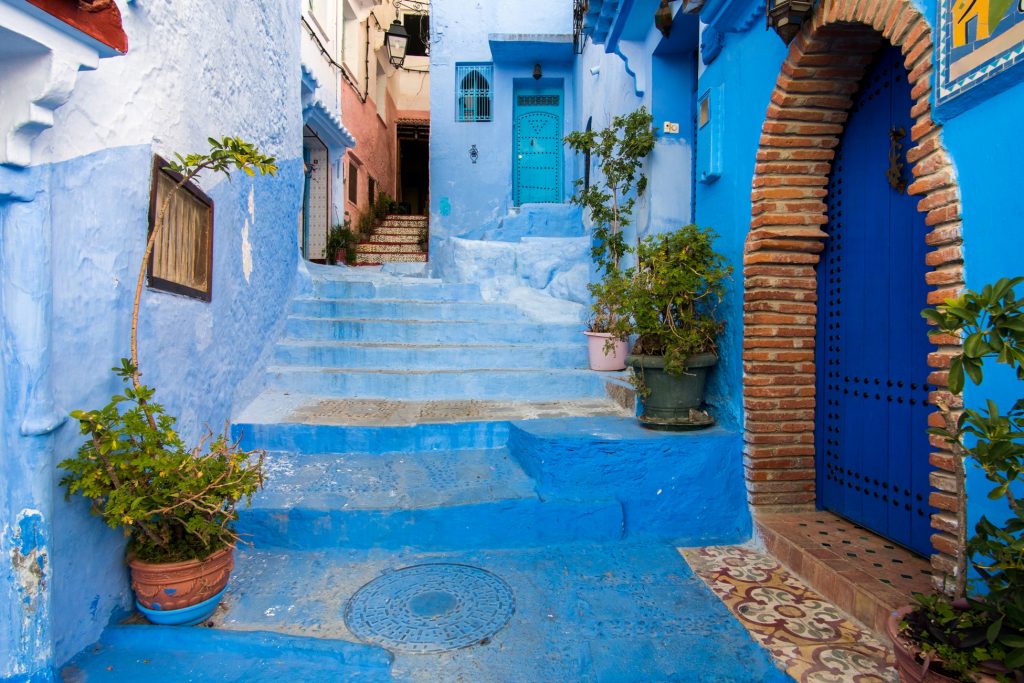 Budget travelers have a lot of accommodation options that allow them to spend minimal amounts. Dorms are the best, and they go for $8 to $12 per night depending on location. Alternatively, you can go to book cheap hotels for $16 per night for double rooms.
Some types of accommodation offer a complimentary meal as part of their package, but it's not guaranteed. Even so, Morocco has plenty of cheap food sold at market stalls such as tagine which goes for $4, which can be washed down by mint tea, which costs less than a dollar.
For transportation, consider using buses or taxis which charge 10 dollars per trip depending on the destination.
Thailand
Thailand is one of the most exotic destinations in Asia that receives thousands of visitors annually. Visiting Thailand is on the bucket list for many budget travelers seeking to enjoy the most on a low budget.
Fortunately, the northern part of the country has a lot to offer those on tight budgets allowing them to visit famous places like Pai and Chiang Mai. The attractions in the region like the White Temple are affordable, with a number open to the public at affordable rates.
See the Unique places in Thailand that you never knew existed!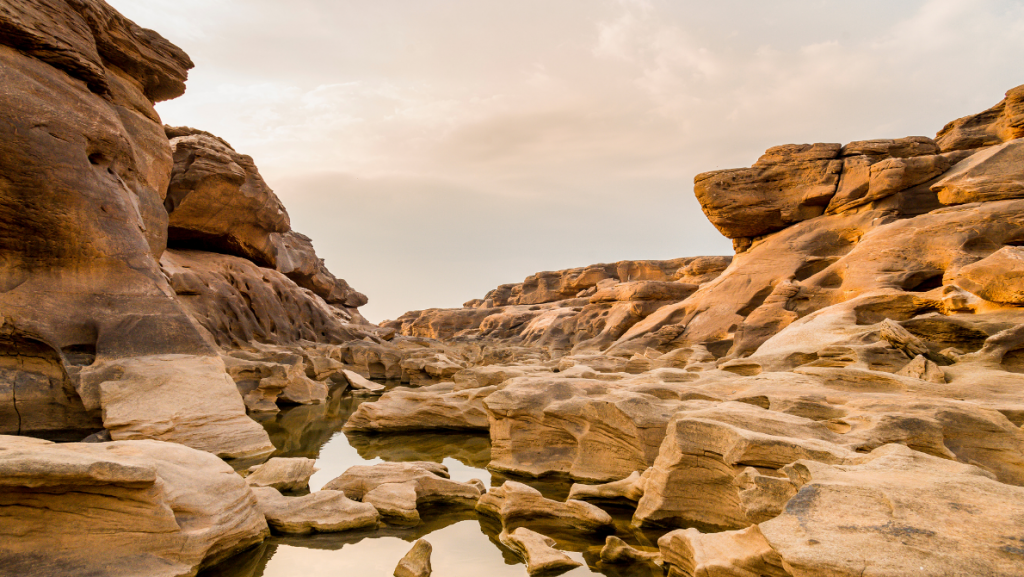 It is advisable for touristson a budget to buy street food that is fresh, delicious, and incredibly cheap. The menu is often diverse, with stalls offering traditional Thai dishes at a dollar or less.
Accommodation for those on a budget consists of dorms or cheap hotels that charge $5 per night. However, you can also book online and negotiate the cost down once you arrive in Thailand.
Public transportation is the best way to move around in the major cities, and their environs and are available inthe form of trains, buses, and tuk-tuks.