If you plan to visit the Danube Delta you should be ready for a feast!
Romania has lots of beautiful places with the Danube Delta topping the list. The area is considered a nature lovers paradise that remains largely unexplored by travelers outside the area.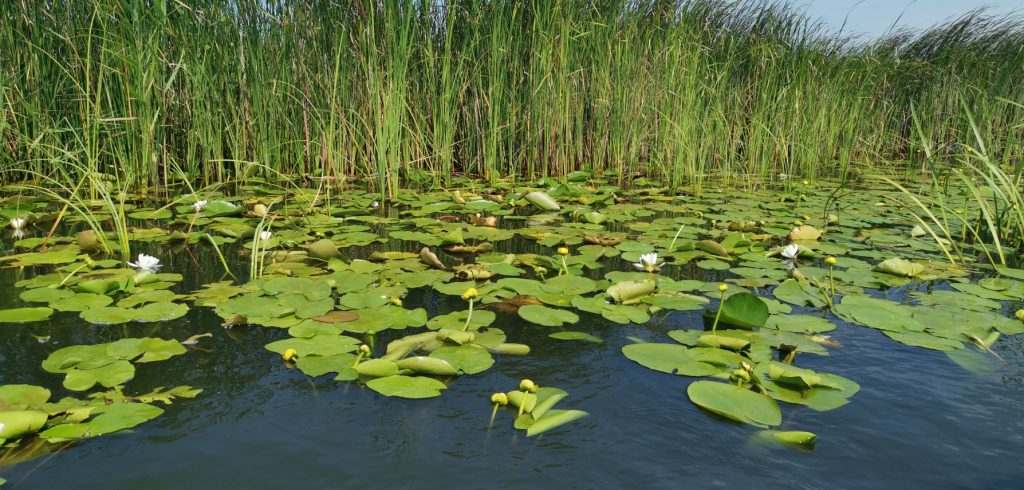 Located in eastern Romania, the UNESCO World Heritage Site is where the Danube River and the Black Sea meet. It comprises of islands, rivers, lakes, canals and marshes that cover an area of 5,700 kilometres.
The delta is also home to three hundred bird species, forty-five freshwater species of fish and 5,500 vegetation species. Also, the Danube River, which is the second-longest in Europe, is considered an international resource. It passes through ten countries, which are Austria, Bulgaria, Croatia, Germany, Hungary, Moldova, Romania, Serbia, Slovakia, and Ukraine.
We took a quick tour on the channels of the Danube Delta in Romania and visited some marvelous places. You will see down below the sights and places worth taking time, if you only have one day!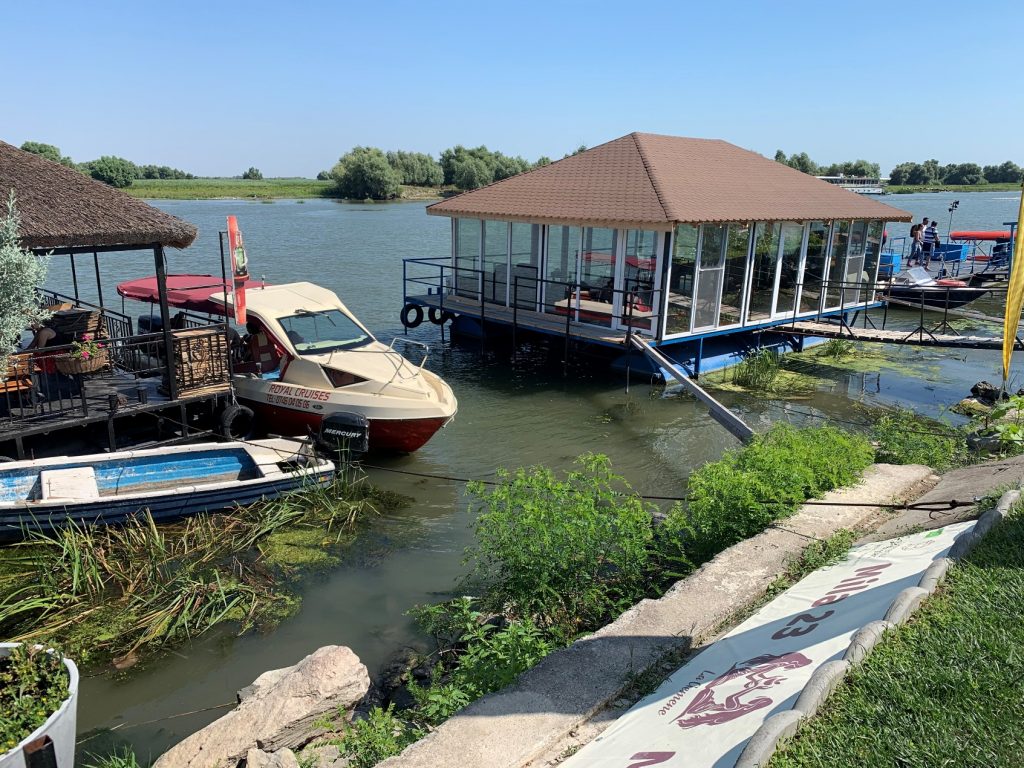 Best Time to Visit Danube Delta
The Danube Delta is enchanting with its natural wonders, making it the perfect place to visit all year round. Even so, the region has times within the year when nature provides spectacular views that are worth a visit.
Because tourists visit the delta for different reasons, it is important to understand the best times to take a trip to the area. We took our trip in July and it was perfect!
Best weather: If you are strictly looking for the best temperatures when planning a trip to the delta, the best time is from mid-May to mid-September. Visiting Danube Delta during this time makes it possible to enjoy sunny weather and comfortable temperatures.
Best for nature: Adventure lovers eager to interact with the environment will find springtime the best time to visit Danube Delta. Nature reveals its colors with shrubs and trees beginning to sprout in April and May. In June, aquatic plants such as reeds, pond snowdrops, irises and water lilies also start to appear during this time.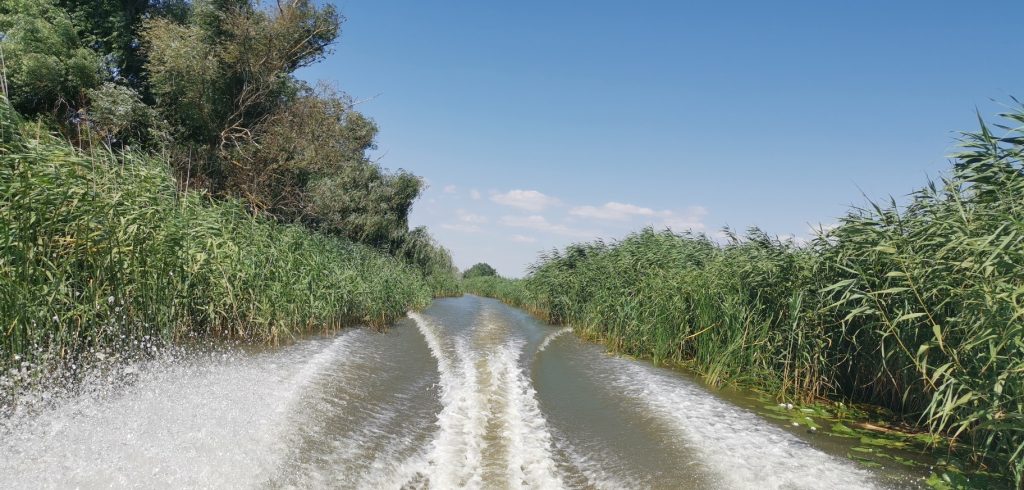 Best for bird watching: Thousands of birds migrate through the Danube Delta from March to October, making it the perfect time to visit the area. Most of them return to the area to nest with many showcasing distinctive dances, noises and participating in mating rituals.
Best for outdoors: Mosquitoes are a common feature in the Danube Delta and can be a nuisance for outdoor lovers. To avoid them, consider visiting in late April and May so that you can enjoy spending your evenings outside. Autumn which runs from September to mid-October is another good time to visit the delta if you want to evade mosquito bites when outdoors.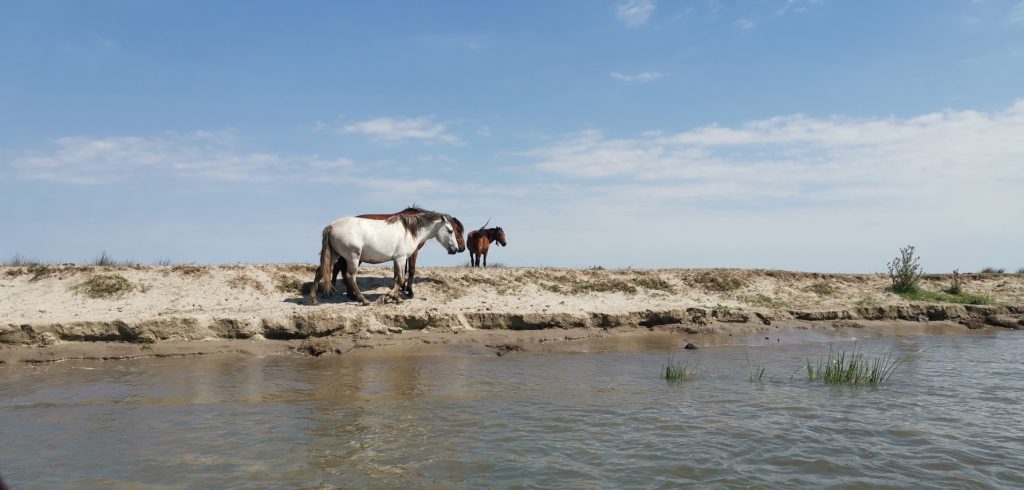 Best for fishing: Fishing is a popular activity in Danube Delta with many visitors including it in their itinerary. The river is home to more than forty-five species of fish and anglers are allowed to capture them all year round except for a sixty-day prohibition period.
Birds in Danube Delta
The Danube Delta is a birdwatcher's paradise that makes it possible for tourists to spot hundreds of species. The region has both resident and migratory birds that are worth the visit for bird lovers. Among the three hundred and fifty species that reside in the delta, approximately three hundred often migrate. The birds find the area, an excellent place to take a break as they move between the North Pole and the Equator.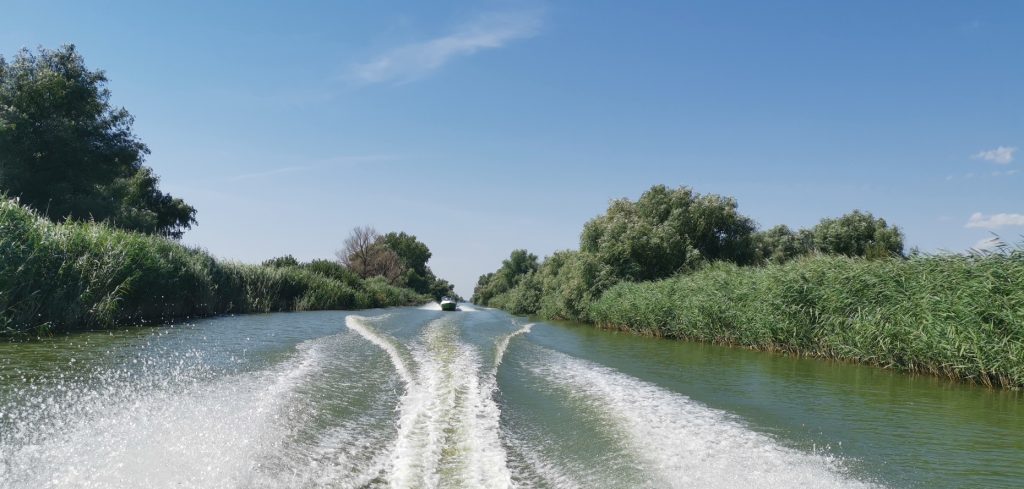 Some of the birds in the delta include pelicans, eagles, swans, egrets, cormorants, vultures, ibises, geese and cranes. Countless birds can be seen in the area with some spotted during different months of the year.
In the delta are specific bird species in pairs and colonies from March to October. These birds include the Small Egret, Pygmy Cormorant, Feruginos Duck, Red-Breasted Goose, Glossy Ibis, Dalmatian and the White Pelicans.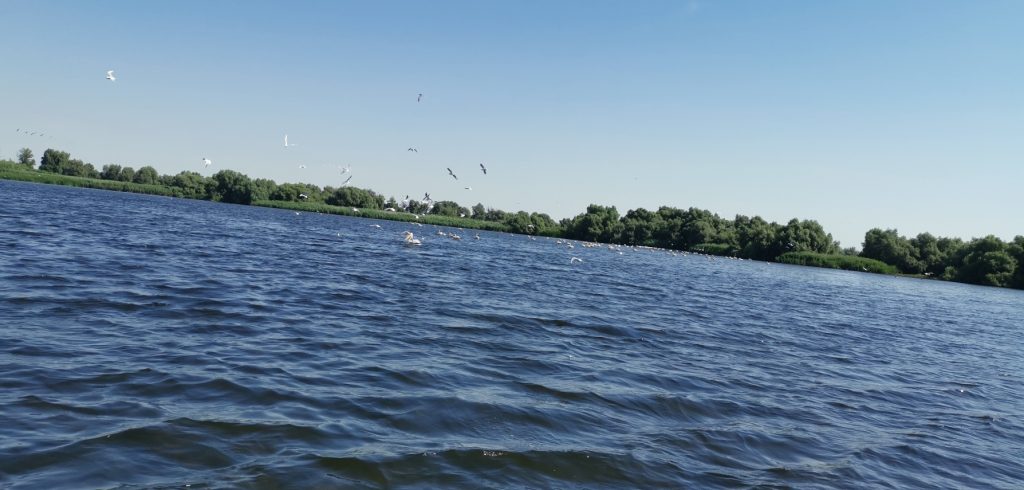 Bird watching tours that take travelers across the delta are in plenty, making it possible to see as many species as possible. The tours are organized throughout the year, making it possible to be part of the people on the trip during your planned visit to the world heritage site.
Letea Forest in Danube Delta
Letea is a natural gem located on the banks for the Danube Delta, with several elements that make it stand out. The forest is one of the oldest nature reserves in Romania and attracts hundreds of visitors yearly. Due to its subtropical aspect, you will easily get pulled in by its magic and mysterious vibe.
Spread across 5,000 hectares with 3,000 designated as protected is a nature lover's paradise. It is full of dunes and tall trees that stand alongside other plant species that thrive in the local climate.
The forest is home to almost 2,000 types of plants that are worth exploring when on tour. Some of these plant species include silver lime, English Oak, ash and white polar. Creeper plants are also found within the forest with species like Periploca graeca growing in abundance.
Letea forest also has a large wildlife population that includes animal, bird and insect species. Some of the notable species in the forest include the white-tailed eagle, meadow viper and thousands of rodents, badgers, foxes and rabbits. Wild horses are also a popular feature in Letea, with many roaming wild in the forest.
The entrance fee is only 1EUR and paid when arriving at the forest. You can also choose to pay it via SMS, but we opted for cash.
If you're lucky enough, you'll also get a glimpse of thee wild horses that roam the land. We only saw a couple while leaving the area.
Eating while in Letea
If you're a needy person like I am, food is always on demand. And although you might be quite far from your usual dining spots, you will love the local food in Letea.
Letea is a small village, but with welcoming people. You will find that there are a couple of spots where locals cook fish dishes for tourists.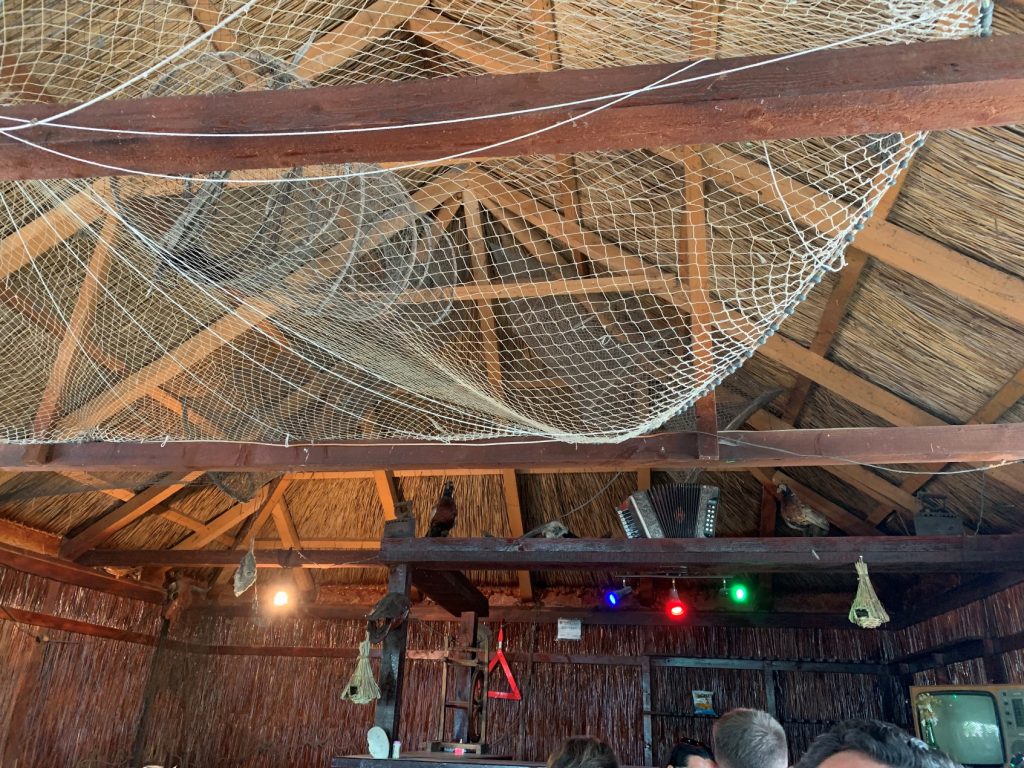 The first serving was a fish soup – but not your usual fish soup. The first thing that I enjoyed was that although the fish was supposed to be nauseous from all the fat fish, it was boiled in borsch. It has a yellow tint, sour-ish and every enjoyable. The fish was served separately from the soup, along with potatoes and bell peppers.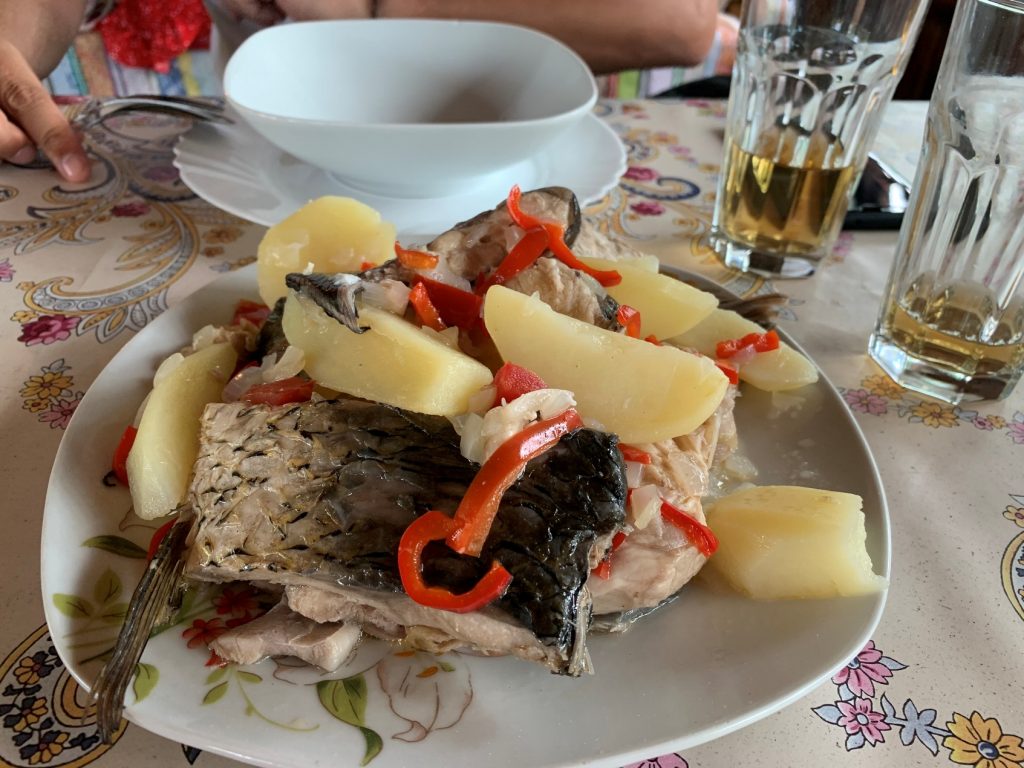 The second course of meal was fried fish with polenta, accompanied by a big jar of white wine – local, of course.
The serving was so large, I could not eat it all. But, the fish tasted great!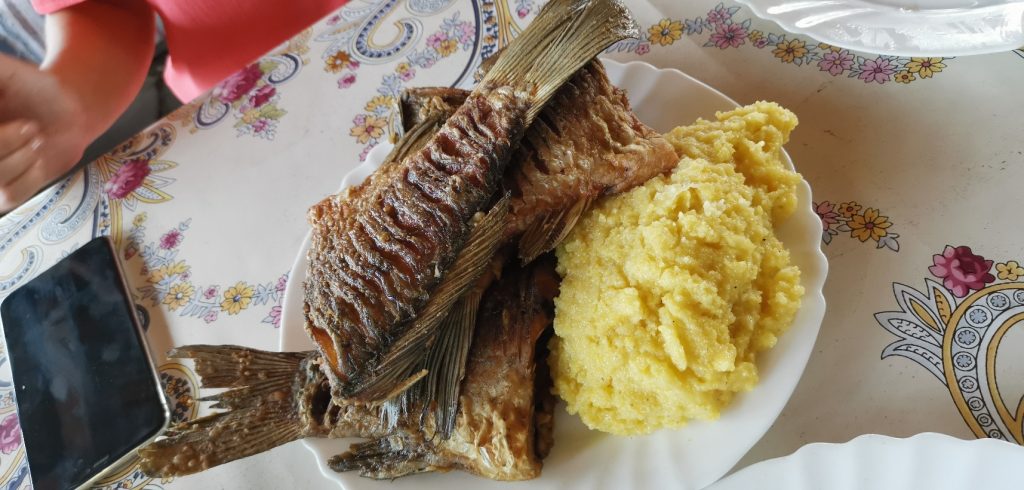 For desert they gave us home cooked doughnuts. All for just 13 EUR/person. A delight!
How to get to Letea Forest
Letea forest is protected and is inaccessible without authority from the Biosphere Reserve management. The administration whose headquarters are in Danube Delta provides a guide to those accessing the area. Booking a tour to Letea is the best way to reach the forest either by land or water.
Fortunately, there are several tours to Letea forest on a boat with other travelers as well as private ones. Most tours take tourists through the Danube Delta channels, the forest and finally the village. Typically, the forest tours will also involve some stops along the way in places such as Mila 23, to allow you to stretch your legs and grab something to eat.
Visiting Danube Delta – Booking Tours
Did I mention we took our boat tour from Tulcea city? If not, now you know. This was our starting point – where the Danube meets the Black Sea.
There are several boat rides that you can take from the city's esplanade: longer or shorter. If you have the time, you should opt in for the longest tour. You won't even know when all that time goes by and you'll find yourself wanting more.
Our 8 hour tour costed us 40EUR/person. Keep in mind that this was the fee just for the ride. Drinks, food and everything else was a separate deal.
Tours are usually made in the mornings, so be sure to get up early to save a seat!
Oh, and if you haven't booked your room, we stayed at Hotel Esplanada – right on the banks!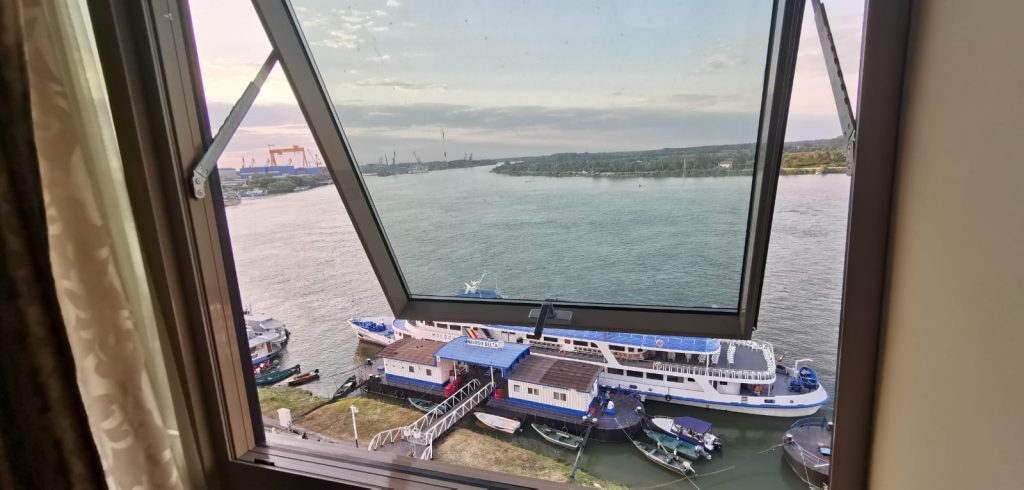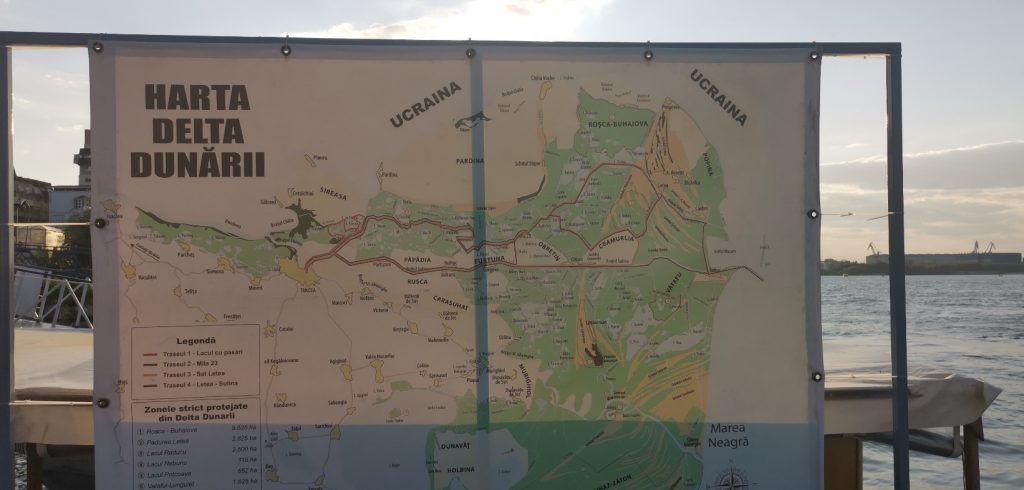 Overall, visiting the Danube Delta is an experience that every nature enthusiast should have on their bucket list. Ensure that you seek comfortable and affordable accommodation in good time, especially if you plan to visit in the summer, which is one of the busiest seasons
Once you confirm the best time to visit Danube Delta for you, planning your trip will be more comfortable and fun, allowing you to be part of a once in a lifetime experience.