Ninh Binh – Vietnam's Hidden Treasure
Any traveler that visits Vietnam should not leave without enjoying the wondrous beauty that the legendary Ninh Binh has to offer. All of Ninh Binh is filled with hidden treasures from blissful floating paddy fields to magnificent picturesqueness of karst formations.
The delightful landscapes are nothing short of poetic, the deep culture is unique, the local food is delicious, and the spiritual value is incomparable. What's not to enjoy? Follow us through this post as we reveal the perfect locations for you to get eye-popping Instagram photos while enjoying surreal natural wonders.
Where to Go
We recommend you visit all of Ninh Binh while you're at it, but if you have more limited time, here are some hot spots you would want always to remember.
Van Long Nature Reserve: Vietnamese people say that the waters and mountains found harmony, and they found it at Van Long. Take a surreal boat trip to enjoy the breathtaking atmosphere and rare species of flora and fauna growing in the natural reserve.
Mua Cave: if you're ready for the adventure of a mountain trek laced with panoramic views, don't miss the legendary Mua Cave. Start by enjoying the serene atmosphere of Hang Mua then cross the small bridge and climb 500 steps to the top of Mua Mountains to enjoy the most enticing view of Ninh Binh.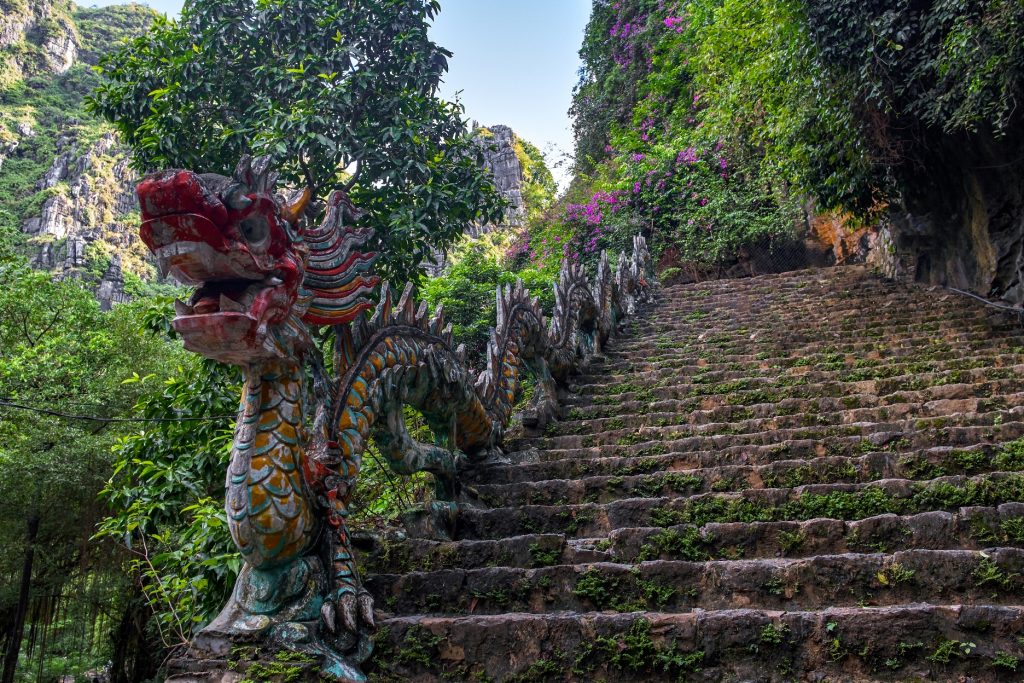 Turtle Conservation Center: located in Cuc Phuong National Park, the Turtle Conservation Center is home to over 1000 aquatic, semi-aquatic and terrestrial turtles. You will get to see many turtles that were saved from smugglers and poachers who fed the domestic turtle eating demand famed for aiding longevity.
Tam Coc: the name means three caves and tam Coc truly is home to three stunning grottoes; Hang Hai, Hang Ca and Hang Ba. This stunning area is framed by limestone karsts and lush green rice fields.
Amazing Things to Do in Ninh Binh
Pictures and stories are great, but it's always best to view the stunning wonders of the world with your own eyes. Here are some astonishing things you must to in Ninh Binh.
Visit Kong: Skull Island movie set. if you watched and loved the Hollywood blockbuster Kong: Skull Island, you shouldn't miss the location where the movie was shot. You will find tribal people dressed up like the movie and take real-life selfies to match your experience.
Admire the Phat Diem Cathedral: sitting majestically amongst rice paddies and scenic canals, the age-old Phat Diem Cathedral is situated about 34 kilometers from the center of Ninh Binh. It is built from stone portraying an elegant mix of western and eastern gothic architecture.
Visit Kenh Ga Floating Village: as you pass by the gigantic guardian mountains of Kenh Ga village, you will burst out on the famed residence of the peaceful Kenh Ga village. Floating silently in the Hoang Long river, the beautiful village is a wondrous sight you won't forget in a hurry. You can enjoy a quick dip in the nearby hot springs to relax while you're at it.
Activities You Shouldn't Miss in Ninh Binh
Apart from the great sight-seeing and endless picture taking you're going to be engaged with while in Ninh Binh, don't miss these thrilling activities on your trip.
Hiking: if hiking is one of your favorite things, don't miss out on different beautiful forest walks and trips to divine national parks all around Ninh Binh.
Bird viewing: hidden away in limestone cliffs lies the Thung Nam Bird Garden, home to over 40 species of birds. You can go bird watching there to enjoy surreal mountains with hundreds of birds, herons, and storks flying around.
Eat local food: whether you're tingling your taste buds at a snail restaurant on Loung Van Tuy street, sampling some Com Chay (burnt rice) at a tourist site or drinking local wine in the caves of Trang An, make sure you don't miss out on the mouth-watering delicacies of Ninh Binh.
Cycle around rice paddies: Ninh Binh is very friendly to tourists, so don't be shy to take on cycling adventures to see picturesque rice paddies in the peaceful and tranquil countryside.
Boat tour: there are a variety of rocks, temples, and caves surrounded by lakes, canals, and rivers. A boat ride will be a great way to explore them and reach many places in one trip.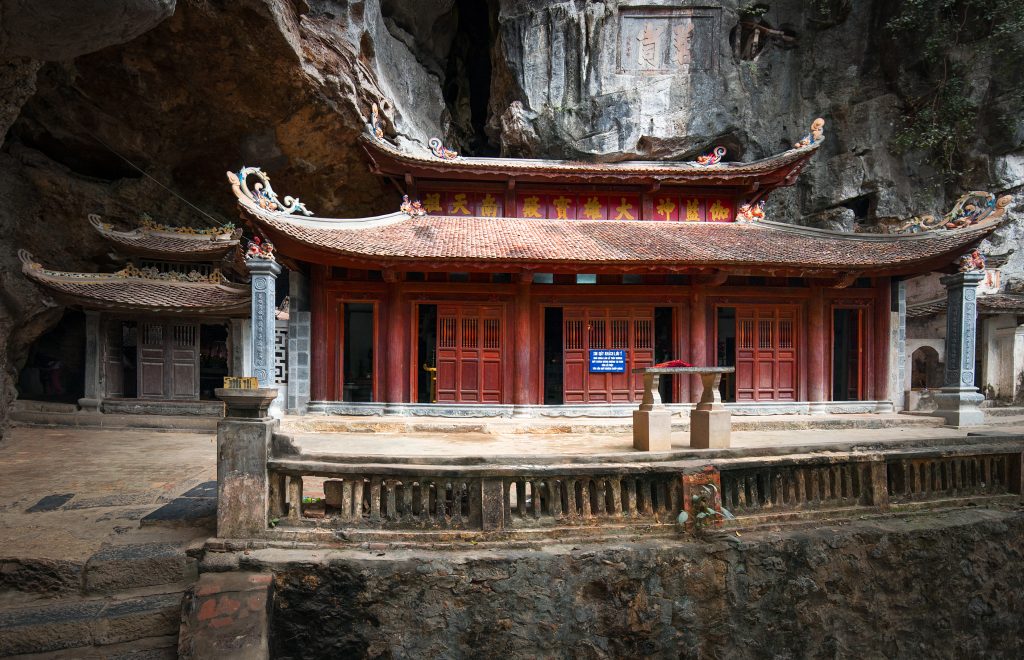 Located roughly 100km south of Vietnam's capital, Hanoi, Ninh Binh has rallied much popularity over the years as the hidden treasure of the country. Ninh Binh is abundant with majestic religious sites, graceful historical sites, and constant picturesque natural scenery.
If you are planning a trip to Vietnam, make sure you don't leave without visiting wonderful Ninh Binh!