Vietnam is a beautiful country in Southeast Asia that attracts millions of tourists each year. The popular destination gives visitors a chance to experience lush mountains, sandy beaches, and cities full of life.
Although the country has had a tumultuous past, it has managed to maintain its time-honored traditions while growing its modernity. Tourists that have Vietnam on their bucket list have a lot to look forward to as their day of travel nears.
Places to visit in Vietnam
Vietnam has many cities with wonderful attractions that appeal to different types of tourists. The many attractions may sometimes make it hard to decide on which ones to visit when vacationing in the country.
See The Best Things To Do in Da Lat, Vietnam!
Even so, some are popular and give a glimpse of the beauty and culture that Vietnam offers its visitors.
Here is a list of some of the "must-visit" places in the Southeast Asian nation.
Ha Long Bay
The bay is one of the favorite spots for visitors that visit the 120 km coastline in Vietnam for long or short periods.
It is surrounded by islands that stick out from the water body revealing a breathtaking scene, in the morning and evenings. The islands vary in their appearance, some filled with caves while some serving as fishing points for the local fishermen.
To get the best of your trip to Ha Long Bay, it is advisable to book a boat tour that takes several days.
Visit the Marble Mountains
Natural scenery is common in Vietnam with the Marble Mountains being a popular spot for travelers.
The mountains that are located in the South of Da Nang comprise five peaks known as wood, earth, fire, water, and wind.
The picturesque mountains that feature in many Vietnam travel guides are made up of numerous caves. The caves host Confucian shrines, Buddhist sanctuaries, and shrines.
Mekong Delta
The delta is the point at which the Mekong River meets the South China Sea. It is located in the southern part of Vietnam which hosts numerous rice fields
Actually, the rice fields are floating markets that give visitors a chance to interact with the locals and experience their daily lives. Getting to the area is made through canals that can only be accessed by boat from different locations.
Sa Pa
The northern part of the country is filled by mountains lined with rice terraces. The terraces which span across the Muong Hoa valley, Sa Pa town, and Fansipan Mountain are a sight to behold.
These terraces have bamboo woodlands in the background that are also used to grow corn and other vegetables.
Hiking among the Hmong, Giay, Dao and Ray villages and shopping at the weekly markets is an interesting and unforgettable experience.
Best time to visit Vietnam

Vietnam is split into different regions that experience diverse weather conditions throughout the year. However, its main climate is tropical monsoon which has intervals of dry seasons that are perfect for travelers.
In this Vietnam travel guide you will see which is the best time to visit the country, depending on your preference.
Although figuring the best month to vacation in the country may be challenging, it's advisable to focus on the dry seasons across the country.
For example, if you are visiting the south of Vietnam which hosts cities like Ho Chi Minh City and the famous Mekong Delta, you should plan for December to April. These months are normally dry and are great for exploring various attractions in the region.
Alternatively, the northern part of the country is dry during the spring or autumn seasons, which is from March to May.
If you are looking for the best part to visit in Vietnam, consider the southern part which has a tropical climate all year-round. The north is generally cooler, especially during the cold season.
According to the Vietnam travel guide, the country is not out of bounds during the rainy season which runs from April to September. The country experiences a lot of flooding during this season but with proper planning, you should be able to enjoy your stay.
Be prepared to deal with a lot of water and mosquitoes, but with the right gear and repellent, you should have a great experience in Vietnam.
What to eat in Vietnam
As part of this Vietnam travel guide, you get to understand the meal options available when visiting the South East Asian nation. Eating local food in Vietnam is the best way to immerse yourself in the culture of the people.
Street food is one of the best ways to enjoy popular foods such as Pho (noodle soup) and Bánh mì (baguette sandwich). Street food is relatively cheap, which means you can eat a soup ro as low as $2 USD or even $0.5 USD, depending on the location.
If you prefer the most expensive restaurants that serve steak and seafood dishes, you can pay from $15 per meal daily.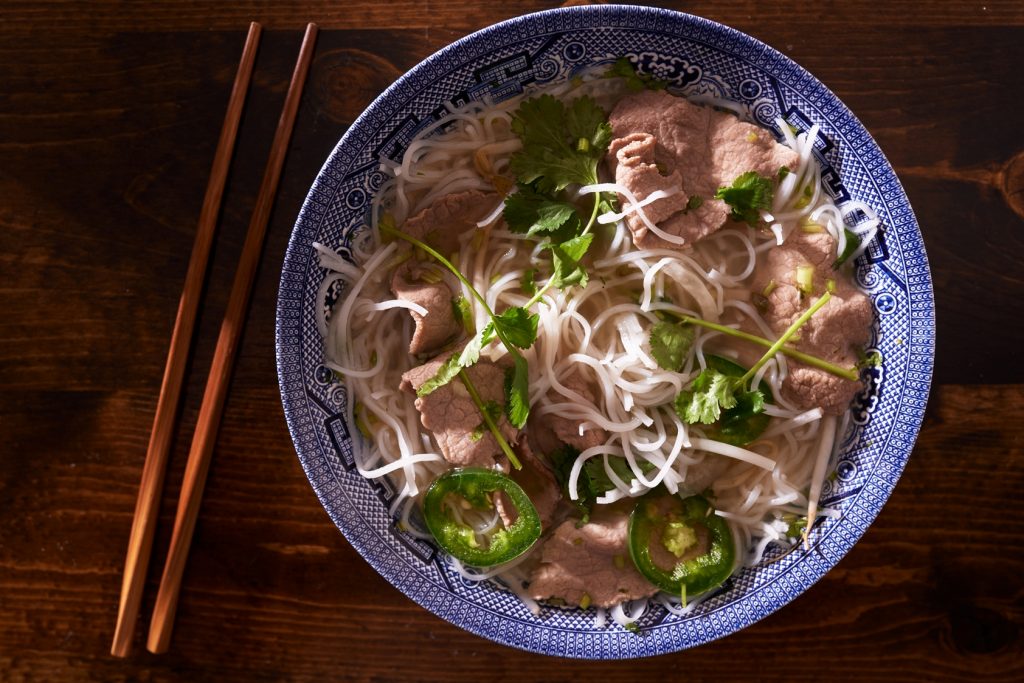 How much does it cost to Travel to Vietnam
The cost involved in traveling to Vietnam is based on a variety of factors including food to eat, accommodation plans and transportation to and within the country.
Although the costs of traveling to the country are rising every year, it's possible to travel for as low as $40 or as high as $200 daily depending on your budget.
Typically, the peak seasons in Vietnam attract higher costs than those traveling during the low season.
Traveling in Vietnam
Exploring Vietnam will likely involve using various types of transport to get to different destinations. Visitors have three options of transportation to choose from namely bus, train, and airplane. The cost of tickets depends on the route to be covered as well as the time available to move from one destination to another.
Airplane: Domestic flights in Vietnam are available from one city to another. Booking flights early attract rates as low as $30 to far-flung destinations. However, booking near your date of travel can cost up to $80 or more.
Bus: Bus tickets are sold per hour with the lowest being $2 for every hour you travel. VIP buses are also available for those looking for a relaxed trip. The bus trip which can last from eight to ten hours are priced from $6 to $ 20 per hour.
Train: Although the train network in Vietnam is in average condition, it is the best for overnight travel. The costs of travel are similar to those of buses with prior booking encouraged.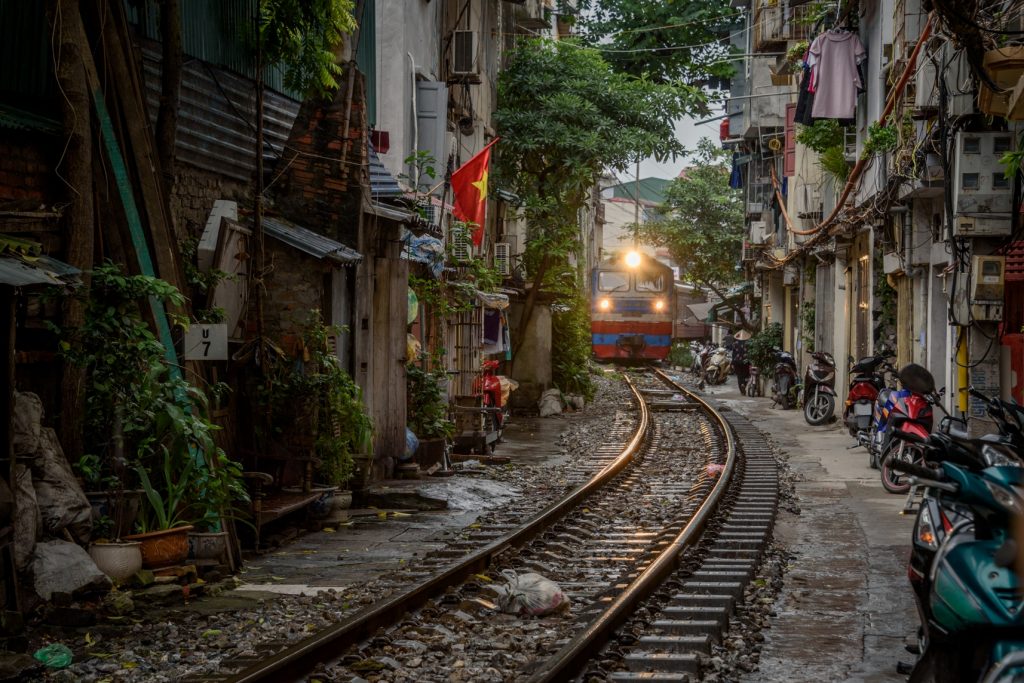 Accommodation
For the last decade, Vietnam has seen an increase in the number of hotels that have been opened throughout the nation.
The accommodation options range from guesthouses, budget rooms and luxurious hotels spread all over Vietnam.
When looking at the Vietnam Travel guide, it is possible to find hotels with different price ranges. The hotels are available in major cities as well as smaller destinations with costs from $20 to $60 per night.
Ultimately, Vietnam is a top travel destination for those looking for an unforgettable experience alone or with family.