Da Lat, which is fondly referred to as the city of Eternal Spring is a dream destination for both local and international travelers.
The city is filled with natural scenery that comprises of forests, mountains and stunning highlands. Its temperate climate makes it a favorite destination for honeymooners and nature lovers that enjoy exploring new places.
Whether you have plans to travel for a short or long period, Da Lat is a destination worth checking out.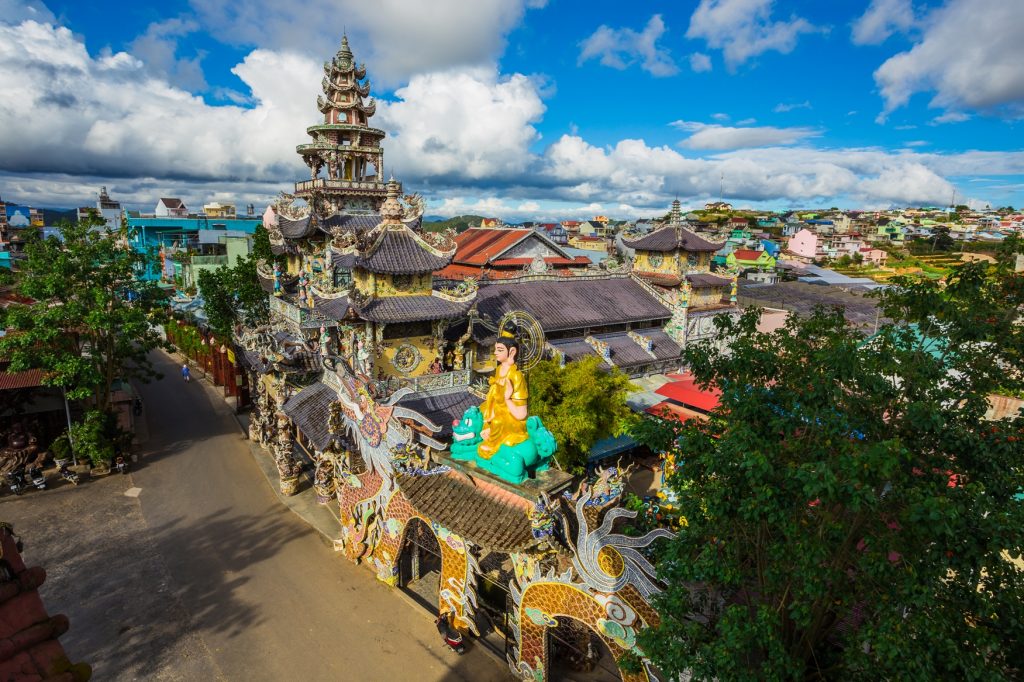 Weather in Da Lat – When Should You Go
Generally, the weather in Da Lat is pleasant throughout the year with the temperature standing at an average of 14° – 23° Celsius.
The pretty warm city is a stark contrast of other popular cities in Vietnam making a "must visit" destination. It's surroundings which are mainly highlands and valleys that contribute to its two seasons, namely dry and rainy.
It is advisable for tourists looking forward to the best things to do in Da Lat to plan their vacation during the dry season. The season runs from November to March with most of the city dwellers and travelers enjoying warm weather. However, the early mornings and evenings can be a bit chilly requiring that tourists out on sweaters when outside.
If traveling during the dry season is impossible, you can consider traveling during the rainy season. The season runs from April to October and is characterized by milder temperatures and rainfall.
Places to visit in Da Lat – What Can You Do?
Da Lat is one of the most amazing locations in Vietnam that offers travelers an authentic experience.
The locals are friendly and the attractions spread all over the city are captivating leaving tourists longing for more. Although there are several popular sights in the city, some are considered hidden gems and are worth checking out.
It doesn't matter whether you have a few days or months in the city, you can still find the best things to do in DaLat that are listed below.
Visit Breathtaking Waterfalls
Da Lat is home to some of the most breathtaking waterfalls in Asia. The waterfalls are spread across the city, with those with the best features being Prenn, Datanla, Pongour, and Elephant.
Each waterfall has its distinctive features that stand out depending on the season. When visiting DaLat, it may be impossible to visit one and leave the others. With proper planning, you can make a stopover at each of them.
Besides the falls, adventurous tourists can engage in several water sports and hiking, often done under supervision.
Enjoy the Flower Gardens
Beautiful scenery and pretty flowers have made Da Lat very popular in Vietnam for nature lovers.
The Flower Gardens which covers seven thousand square meters is home to a wide array of flowers that can captivate anyone's attention. The three hundred flower types on display at the garden bloom at their own time, giving you a chance to see different views throughout the year.
Even so, visiting the gardens in the summer is the best time to see the flowers in their full beauty.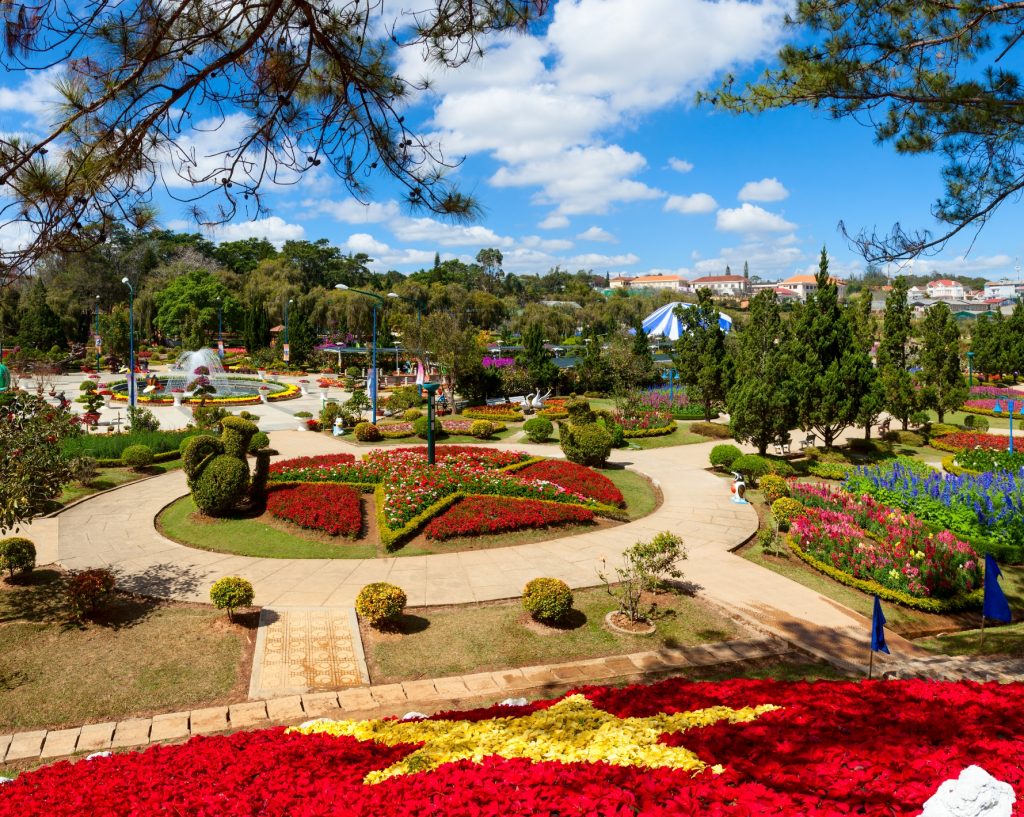 Explore Xuan Huong Lake
Xuan Huong is one of the well-known landmarks in Da Lat which attracts thousands of tourists yearly.
The man-made lake is encircled by gardens filled with indigenous plants and flowers. Peach trees stand alongside the banks of the lake making it the perfect place to take an afternoon walk.
Besides the beautiful scenery at the lake, visitors can also engage in various activities such as horse riding, cart rides, and boat rides. The costs of these activities are reasonable for individuals and groups.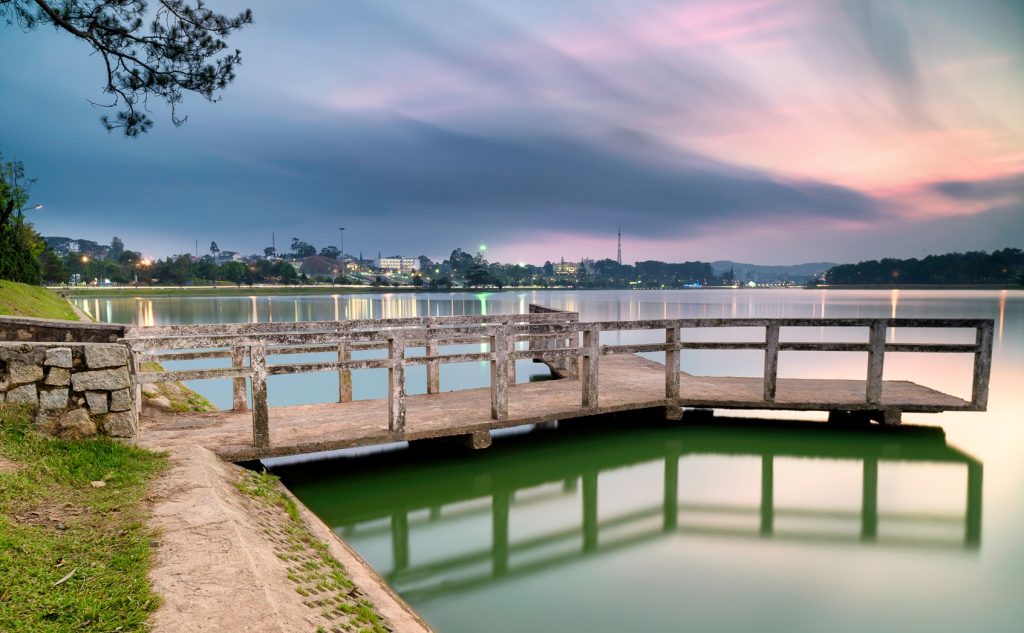 King Palace
King Palace is a fascinating landmark surrounded by massive and dreamy pine trees. It is located on the outskirts of the city and stands high up on a hill.
Its unique architecture is based on an European style that gives it a magnificent and prehistoric look.
Apart from having wonderful outdoors, the inside of the palace has a lot to offer as well. That being said, visitors get to explore the workplace and lifestyle of the previous owners such as King Bao Dai.
Additionally, the palace has a secret tunnel that is worth discovering when on a tour of the fortress.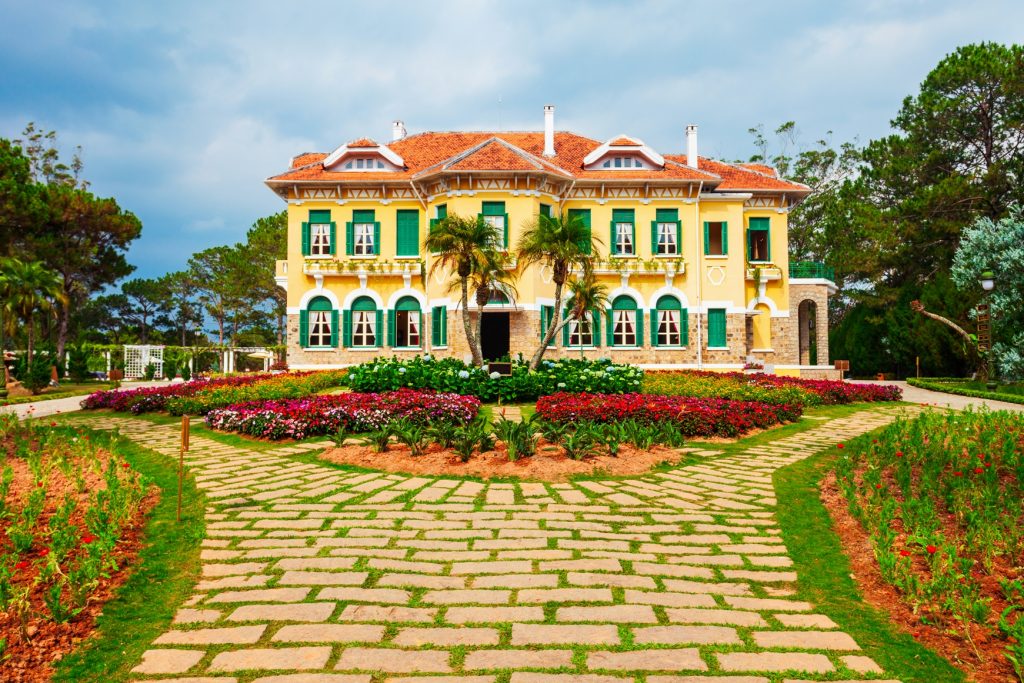 Nightlife in Da Lat
The city of Da Lat becomes a whole other world during the night. It is vibrant, pleasant and quiet, making it attractive to tourists that love exploring destinations at night.
Going out at night is one of the best things to do in Da Lat. Although nightlife in the city is quieter than other cities in Vietnam, several activities are worth checking out.
Picturesque restaurants and pubs are scattered all over the city serving several types of snacks and drinks. For a fun evening, travelers can explore the night market which comprises dozens of vendors selling within stalls.
The vendors sell souvenirs, food, and clothing that are sold at affordable rates. Although slightly cold, its nightlife is remarkable as the city becomes active with many people crowding entertainment spots.
What to eat in Da Lat
The cuisine in Da Lat is one of the reasons many tourists visit the city all year round. If visiting for a few days, sampling different foods is one of the best things to do in Da Lat.
The food in most establishments is made from fresh ingredients grown in the highlands of the city.
Although the types of food available in Da Lat are many, some foods are quite popular. These foods include Can cake (Bánh căn), Xap, meatball soup and bread (Bánh mì xíu mại) among others.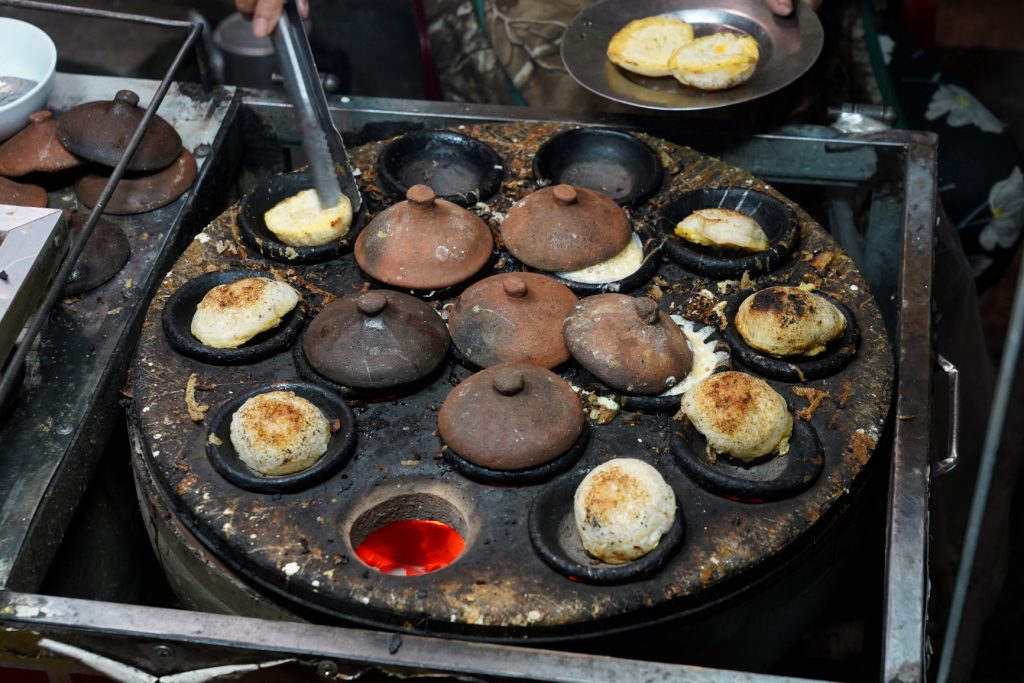 For drinks, visitors can sample wine that is locally produced and contribute to the expanding wine industry. Therefore, locally made drinks are also available in various restaurants and include sparkling wines, Bordeaux wines which are available in a wide variety.
Travelers that prefer imported beers and wines also get to choose from a long list to ensure they enjoy their favorite drink in the city.
Overall, Da Lat is a "must-visit" destination when looking for a tranquil yet enriching vacation to Vietnam.