Traditional food in Vietnam is an important part of the experience for anyone visiting the country on vacation. Whether you are visiting for a short or longer period, it is unforgivable to skip sampling some traditional foods. Fortunately, the country has several foods that you can enjoy while on the go or at one of the local restaurants. The meals can be eaten throughout the day, making it possible to consume as many as possible during your stay.
If enjoying traditional Vietnamese food is one of your goals during your trip to the Asian nation, you have a lot to look forward to. Here are some food options to choose from to help you know what to eat in Vietnam.
Traditional Food in Vietnam – Breakfast
Pho – This is a popular Vietnamese dish that the majority of the population takes as part of their breakfast. The meal consists of rice noodles, fresh herbs and bone broth that are made into a soup dish. To make it more flavorful, you can add hoisin taste, lime or chili to your Pho dish. Additionally, visitors can sample both the Pho Bo made from beef and Pho Ga made from chicken. Be sure not to miss this traditional food in Vietnam!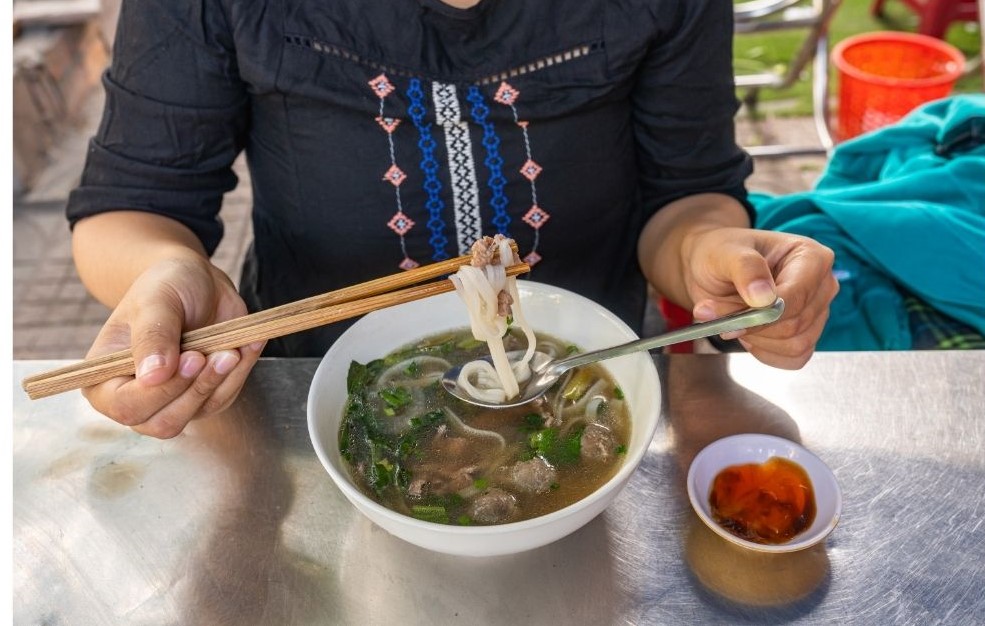 Bánh mì–This delicious sandwich is a combination of French and Vietnamese flavors. It is a simple sandwich that has several fillings such as pork, fresh herbs, coriander, pickled carrots, and pate. In some places, the sandwich will have sliced ham, hot sauce or chili sauce. It is a great meal for breakfast especially after a night out but can also be eaten later in the day.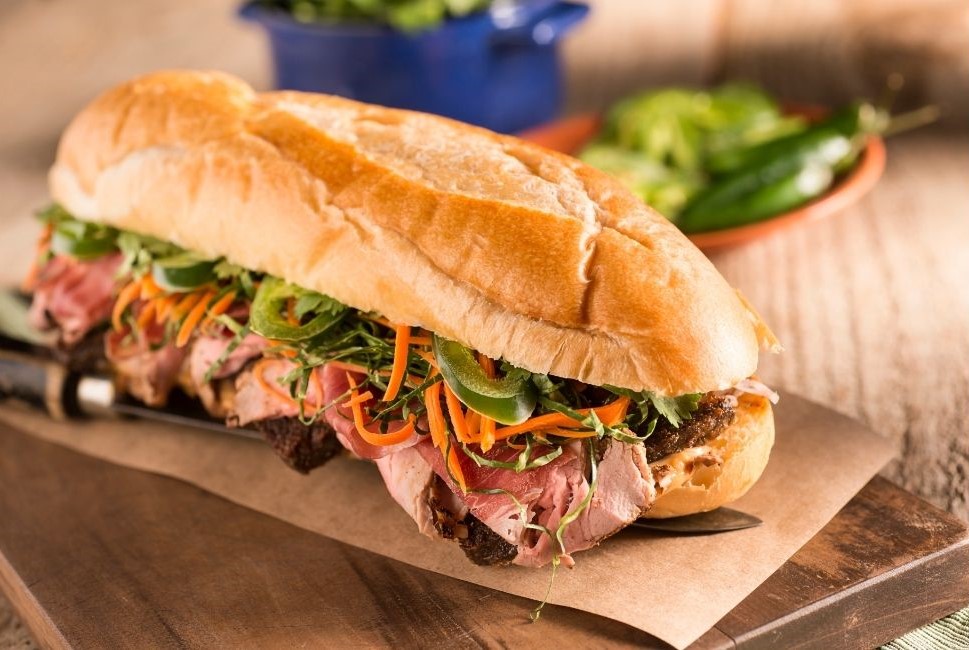 Banh Xeo–If you love savory snacks then Banh Xeo is the perfect traditional Vietnamese food for breakfast. The crispy pancake is made from a mixture of rice flour and turmeric coconut milk. Its filling includes spring onion, pork strips, bean sprouts and shrimp which are fried to perfection. To enjoy eating the pancake, you need to place it on a paper roll and add fresh vegetables.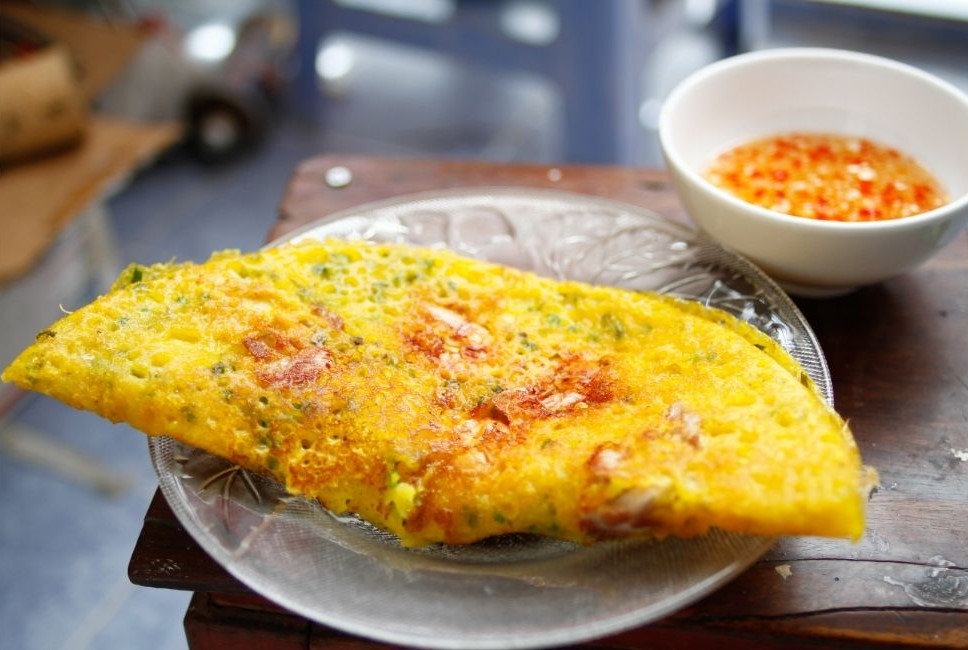 Lunch in Vietnam
Bun Cha–This is a special lunchtime meal that requires intense preparation for it to come out perfect. It consists of a plate of white rice and herbs with grilled pork placed on it, with dipping sauce at the side. Minced pork, which is the main ingredient is marinated overnight to absorb as much flavor as possible from the herbs. The pork can be rolled into balls and served with extra fresh vegetables such as basil and coriander.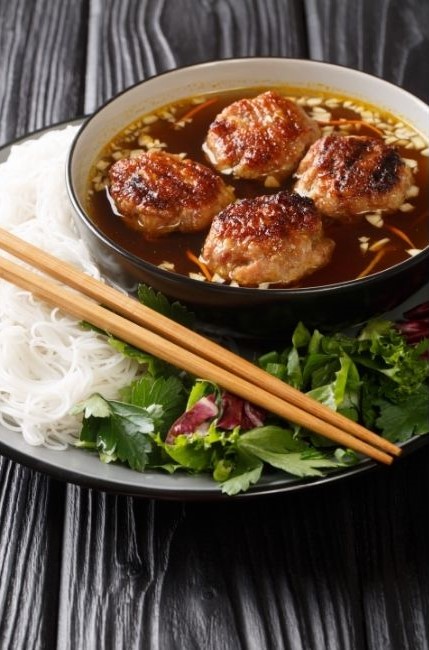 Vietnamese dumplings – Vietnam has many types of dumplings such as Banh Cuon that are made from different types of ingredients. The cooking methods also vary depending on the person preparing it and the materials being used. Even so, the basic look of a dumpling is a crust made from rice flour, tuber flour, and tapioca flour. The fillings may include minced shrimp, pork sausages, eggs, mushrooms, and garlic. Most times, the traditional meal is topped up with shallot and flavorful dipping sauce.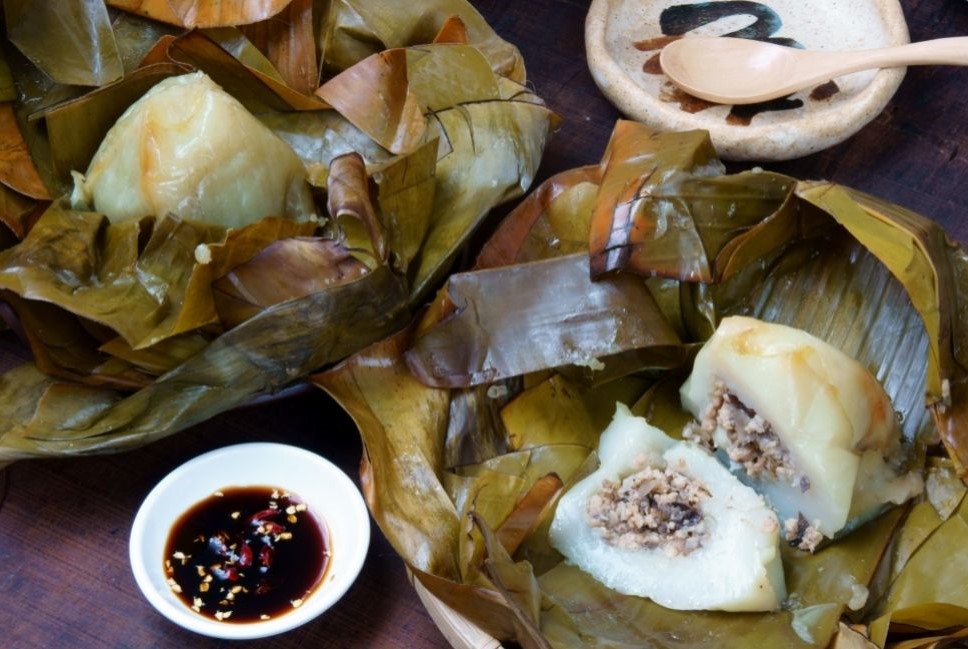 Gỏi cuốn–Although the majority of Vietnamese traditional food is fried, boiled or grilled, you can still enjoy fresh food during lunch hour. Gỏi cuốn which is summer rolls with a variety of fresh fillings is a great way to go against the grain when looking for a meal. These rolls are full of pork, prawns, and salad with sipping sauce. The sauce can be sweet or spicy or a combination of both depending on your preference.
Dinner in Vietnam
Bun Thit Nuong – The Bun Thit Nuong is a filling meal that is made from several ingredients. The ingredients used in its preparation includes chopped peanuts, mint, rice noodles, basil, lettuce, pickled daikon cucumber, and bean sprouts. Grilled pork is also used to top off the meal but spring rolls can also be used when making Bun Thit Nuong Cha Gio. This noodle dish is unique in that it is not served with soup but a sauce instead. The sauce which is known as nuoc cham makes it more flavorful and worth eating as part of your dinner.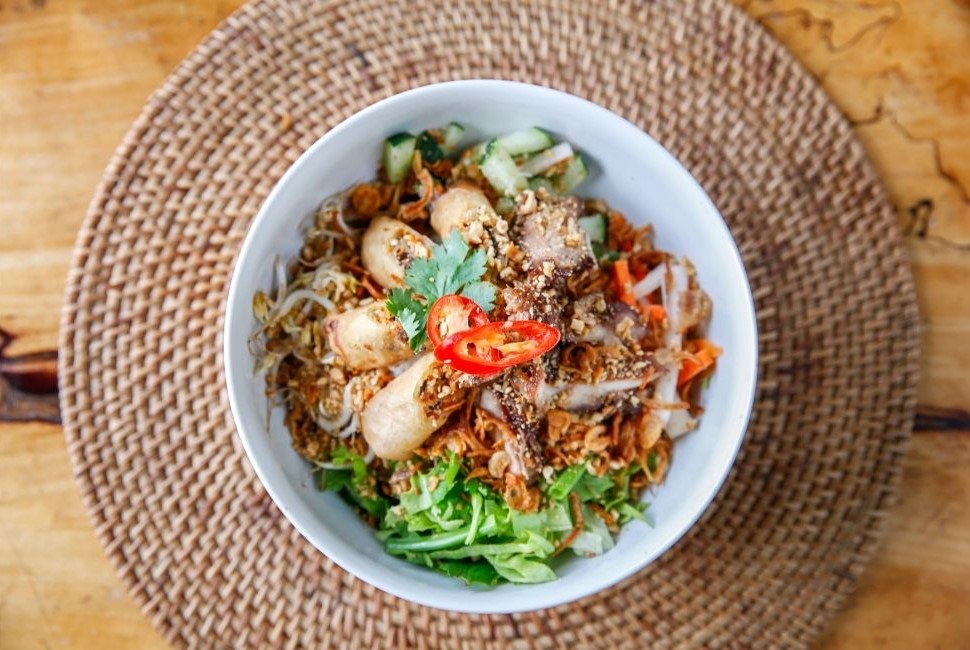 Com Tam –This dish is also known as broken rice and has a bit of French and Vietnamese influence in its presentation. The main ingredients of the meal are shredded pork, grilled pork, cucumber, steamed eggs, vegetables plus fish sauce. Although the main ingredient is rice, it is eaten using a spoon or fork because of its French origin. However, you can decide to request to eat with chopsticks to experience the meal in a traditional Vietnamese way. Besides restaurants, Com Tam is also sold by street vendors for $2 or less.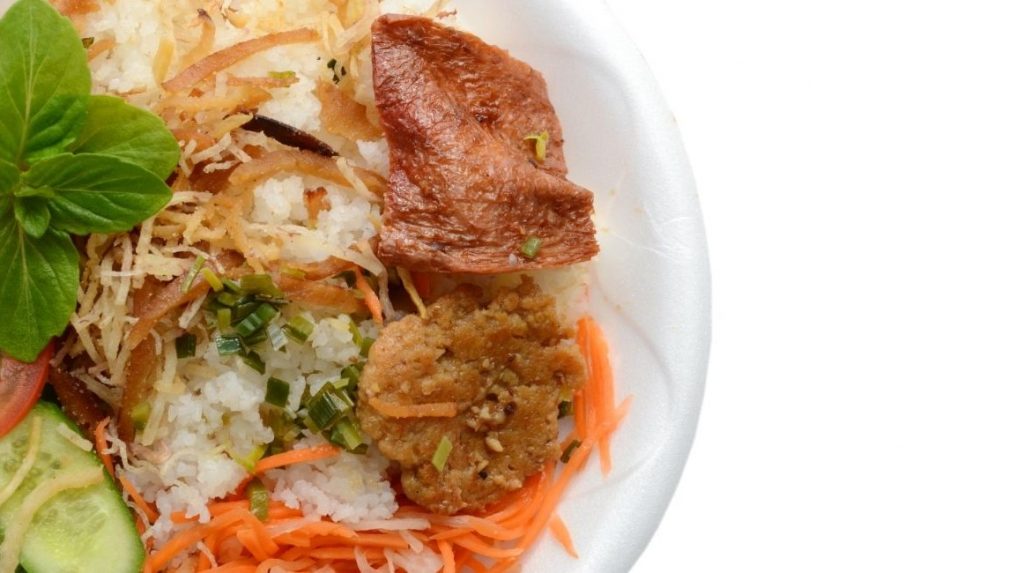 Ca Kho To – If you love seafood and have no idea what to eat in Vietnam, then a taste of caramelized fish to prepare in a clay pot will be a treat for you. The meal referred to as Ca Kho To comprise of catfish that is sliced into fillets and braised in thick gravy. The gravy is made from many ingredients like garlic, soy sauce, shallots, fish sauce, sugar, and several spices. Typically, the meal is a mix of sweet and salty flavors which is best served with white rice alongside fresh vegetables.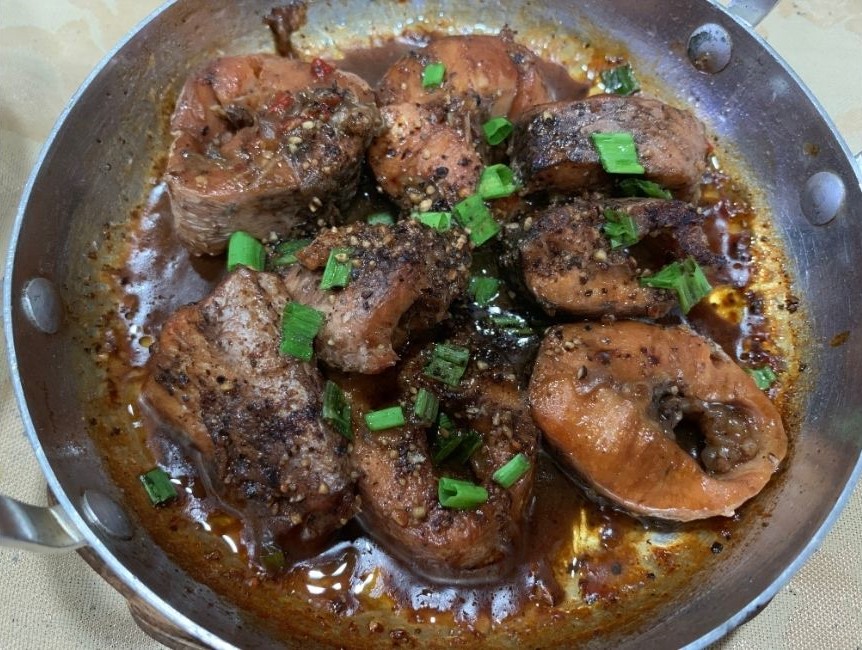 Facts about Traditional Vietnamese Food
The people of Vietnam are extremely proud of their cuisine and always encourage travelers to sample different foods when on vacation. The traditional foods in Vietnam are ideal for people of different diets and have some interesting facts about them.
Vietnamese cuisine varies depending on the region. The nation of Vietnam is divided into the north, south and central regions when it comes to cuisine. Food from the northern part has lots of soups while the southern part offers spicy food influenced by Thai cuisine. Additionally, the central region is known for smaller and less creative meals.
Vietnamese foods have a lot of fresh herbs. The use of fresh herbs isintegralto the creation of flavorful and healthy Vietnamese meals. Most travelers notice the generous amounts of raw herbs used in meals served during lunch or dinner.
Vietnamese foods use more than one source of protein. The popular foods served in the country use two to three types of protein. The popular protein sources are tofu, beef, fish, pork, and chicken which are prepared in a variety of ways. Even so, some foods can use alternatives such as tofu for vegetarian dishes.
Ultimately, the best place to enjoy traditional Vietnamese food is by visiting the country on vacation. Whether you are visiting for a short or long stay, make sure you visit a traditional restaurant or sample meals from city street vendors.