A Tour Guide to Visiting Egypt
Visiting Egypt is often associated with Pyramids and Temples. Despite trying to diversify its tourism industry, Egypt is still widely known for its past greatness and most people go to the country exclusively to see it.
With it being romanticized and having a breathtaking allure, getting to locations like the Pyramids Of Giza or the Valley Of Kings will prove to be hard for those who do not like crowds.
According to state tourism statistics, Egypt had seen nearly 9 million people visit the country in the year of 2018, which is almost 5.4 million more than the 2016 projection. With most of Egypt's ancient monuments being so close to Cairo, the Giza region of Egypt is well accessible to tourists. It's no wonder that visiting Egypt has always been a trend worldwide !
How expensive is Egypt?
Compared to other countries, Egypt is actually quite affordable. If you're thinking that you will spend lots of money here, then you must have some expensive tastes! Sure, prices depend on what you are looking to purchase, but all in all Egypt is not expensive. So, visiting Egypt won't break your budget.
If you are familiar with Cairo and have someone who can guide you, then taking the bus, metro, or train is suggested as it will be much cheaper than a taxi. However, if you are unfamiliar with the location, a ride to Giza should not exceed $30 USD.
Where to Stay in Egypt – Best Hotels in Cairo
If you prefer to rent a car, I suggest using either AVIS or Europcar as there is a good chance that you will find someone who you can converse with. Like the taxi, it should be as low as $30 USD for the compact car but also consider the extra fees such as mileage, gas, and insurance.
When referring to accessing the sites, prices are also not that high. Admission into the Sphinx area will only cost you $30 USD or 160 Egyptian Pounds, while entrance into the Pyramid Of Giza will only be $22 U.S. dollars.
Other prices for visiting Egypt are:
Nile dinner cruises in Cairo for 2 travelers: from $48 USD with hotel pick up and drop;
full day tour from Cairo for 2 travelers , to Giza Pyramids, Sphinx, Memphis, and Saqqara: from $65 USD
3-day private tour of Cairo and Alexandria on camel, for 2 travelers: from $42 USD
tour to Abu Simbel Temple Complex for 2 travelers: from $110 USD
tour to Temple of Karnak for 2 travelers: from $180 USD
Private Full-Day Tour on the Nile for 2 travelers: from $180 USD
take a full day tour of the Tomb of Queen Nefertari for 2 travelers: $520 USD it includes the Valley of the Kings, the Temple of Hatshepsut, and the Tomb of Queen Nefertari. This itinerary also goes inside Tutankhamun's tomb.
Going site seeing in Egypt
Being a tourist and visiting Egypt will take a lot of your time. This is due to the many places that need to be seen and the history that needs to be uncovered.
Giza, Sphinx and the multitude of museums , all add up to offer much to those who are knowledgeable about the environment. It is wise to visit these places before peak hours and on weekdays. Although the sites are spacious, if you want to have the best experience, you should go in the early morning hours on Mondays through Wednesdays. It is well known that Fridays are peak times as many Egyptians descend on the structure, so try your best to avoid that day.
If you are planning on entering the structure, it should be noted that the passages inside are narrow, steep, and humid. It is particularly bad for those who are claustrophobic as it is quite dark and those with lung problems may have a hard time as it is slightly dusty. If you do not want to deal with this, there are plenty of other exhibits such as the Khufu Ship, located directly next to the Pyramid and the Great Sphinx.
Go sunbathing when visiting Egypt
If you're planning on visiting Egypt, then you shouldn't miss its worderful white sand beaches. Although they are not so famous, it is not because they are not gorgeous!
Off the coast of the modern beach resort town of Hurghada, the beach and island have plenty of activities that will make you come back for more and more. Beach activities that are offered at this resort include Beach Tennis, which also provides volleyball, late-night parties and your choice of restaurants and lounges.
Mahmaya Beach – Prices and Hotels
If you are planning on sailing to Mahmya Island, their boats set sail at 9:30 am and return at 4:30 pm. Once there, you will have the opportunity to go snorkeling near the reef of the island. Prices can be as low as $30 USD, but if you want to experience the full program, then expect to pay about $70 USD. Depending on the season, prices will vary.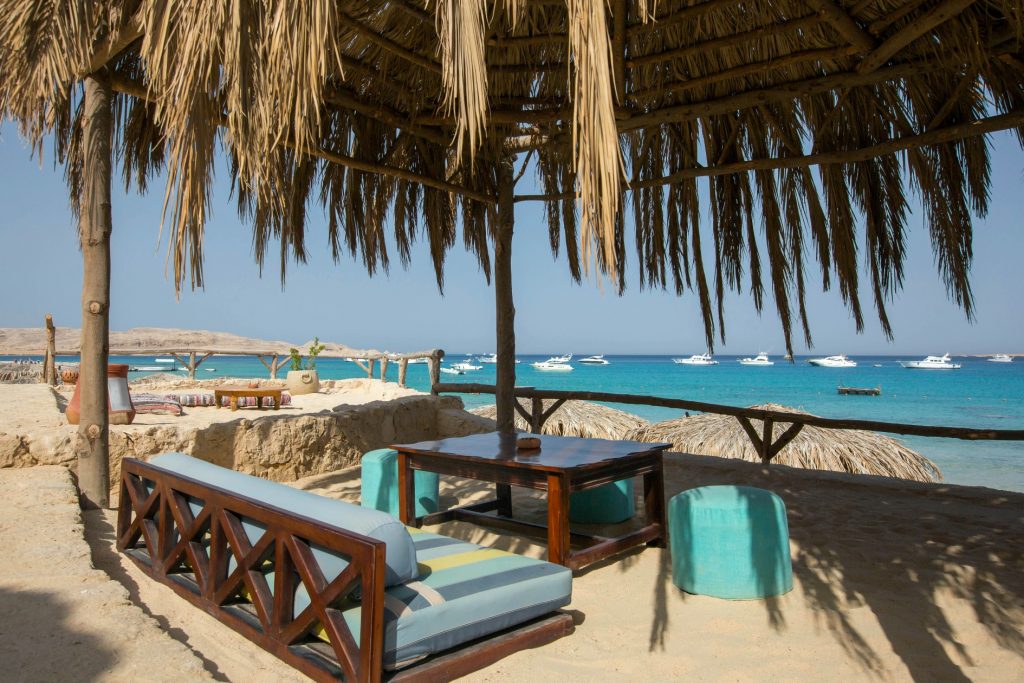 Another place that has received critical acclaim is the Sharm El-Sheikh resort town in the southern section of the Sinai Peninsula. Widely known for its sandy beaches, clear waters and coral reefs, Sharm El-Sheikh is one of the major tourist destinations in the region. This is due to having affordable hotel lodgings such as Marriot Hotel, starting as low as 50 dollars as well as snorkeling near the strait of Tiran that will only cost $40 USD.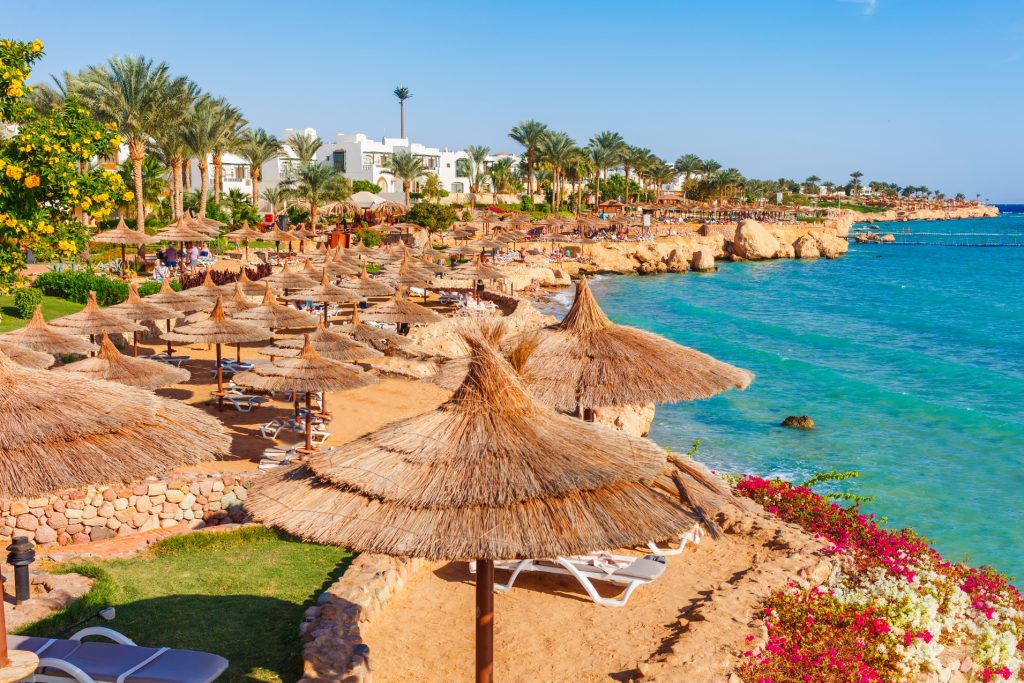 Explore Egypt
Even if you may not be a water person, Egypt has a plethora of land activities that are second to none. You will also be excited to know that added to visiting ancient history sites, there are other attractions you should look into. Visiting Egypt has lots of surprises for someone that has never been there.
Arguably the best way to experience Egypt is through understanding its terrain. If you are near the Sharm El Sheikh resort, you will have the opportunity to also experience the "Safari to the Ras Abu Galum" on camel. What Bedouin nomads have been doing for centuries is now available to the general public for only $30 USD. Tours start at 8:00 am near the Blue Hole and are usually an hour and a half in length.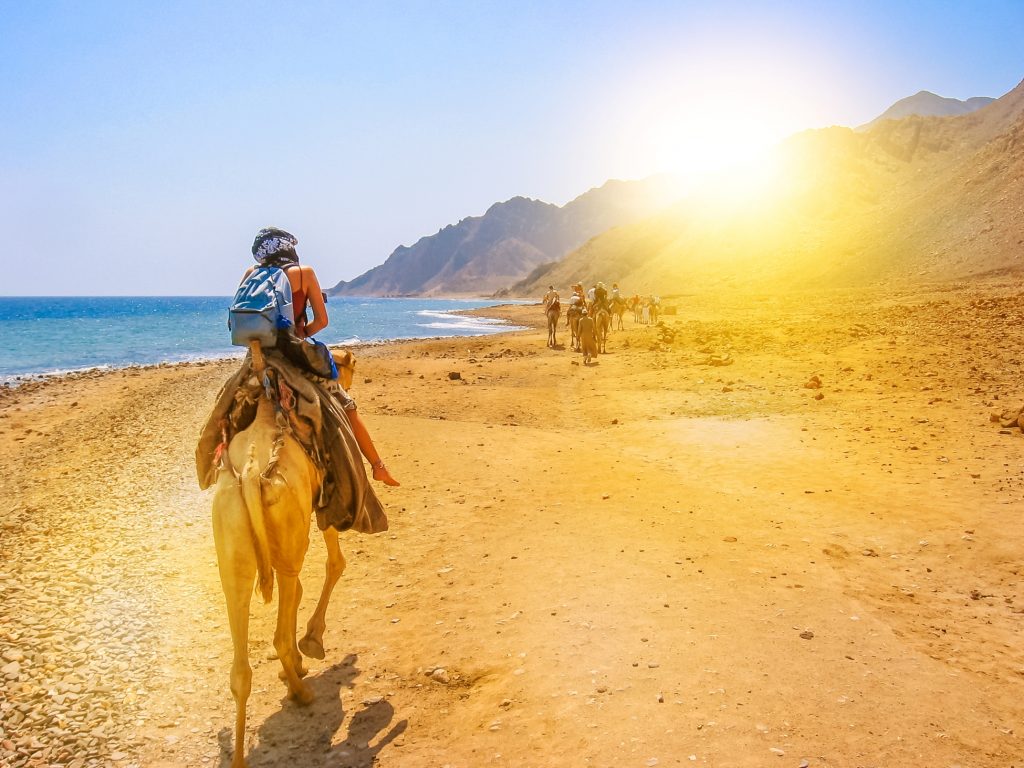 Besides taking a camel alongside the Red Sea, Egypt also has a multitude of terrain activities in the western section of the country. One that should be of great use to you is the Quad biking in the Western Desert near the oasis city of Siwa. Costing only $10 USD, you will have the opportunity to drive throughout the scorching desert terrain at high speeds.
If that is not for you, the city of Siwa has much to offer as Fatnas Island and Cleopatra's Spring will do much to cool you off from the Egyptian sun.
What separates Egypt from many other countries is that it is not only an excellent place for a vacation, but it also is a great educational tool. With its numerous activities like scuba diving, quad driving, and riding on top of camels, Egypt is an exhilarating experience that is worth every penny.