Being one of the largest cities in the Near East And on the continent of Africa, Cairo is not only crowded, but culturally rich as well. Due to its proximity to influential civilizations and peoples, Cairo is arguably one of the most culturally diverse cities in the world with much to offer.
What can you visit in Cairo, Egypt?
If you're visiting Cairo, it would be a shame to miss out on the fascinating culture that this city has to offer.
Giza plateau with the Great Pyramids.
Wadi Digla – a deep windy canyon .
Gezira Island in central Cairo. It contains the Zamalek district.
Cairo tower also known as "Nasser's Pineapple" is a great panoramic spot. You will also find a restaurant at the top.
Nilometer on Rhoda Island which used to measure the levels of water.
Salah El-Din citadel (Saladin) the seat of Government until the 19th Century.
Al Azhar park with green gardens and the newly discovered Ayyubid wall.
After finishing your tour of the Pyramids and other ancient monuments in the area, then you will find that the Egyptian Museum, or the Museum of Egyptian antiquities, is the icing on the cake. Located in the heart of the city in Tahrir Square, this educational facility is home to 120,000 Egyptian artifacts. There is an admission price of $10 USD/person and it's open from 9am to 5pm.
Egypt's past, however, does not depict what Cairo is today and that is nowhere more clearly seen than the Historic District or more commonly called "Old Cairo." Designated as a world heritage site due to being "one of the world's oldest Islamic cities, with its famous mosques, madrasas, hammams, and fountains," Old Cairo has been a hub for Islamic architecture and culture.
Visiting Cairo should be a combination between its culture, both old and new!
See here a Tour Guide to visiting Egypt
Besides the Islamic presence, Cairo is also home to a significant Christian population, who are referred to as the Copts. Sites like the Babylon Fortress and the Hanging Church always remind tourists of the Roman-Byzantine influence as well as the Christian.
Where to eat in Cairo?
Additionally to being an excellent historical resource, Cairo is home to many great restaurants, malls, and hotels that are very accommodating.
If you are planning on eating out when visiting Cairo, a restaurant that should be of particular interest to you is the Abou El Sid in the Zamalek region of the city.
Only a mile from the Egyptian Museum, the Abou El Sid offers authentic Egyptian cuisine for reasonable prices of about $25-$100.
Other great places to eat will be the Cairo Kitchen, also located in Zamalek, and the Abou Shakra.
If you are purchasing souvenirs but do not know where to buy them from, a great place to start will be the either the Zamalek region or the Downtown Cairo region. Here you will see a multitude of shops and stores that sell items ranging from jewelry to electronics.
Like most modern cities, Cairo does have a lot of problems that come with being one of the world's most densely populated regions. First, pollution is one of the worst in the world, especially before the seasonal rains. In the summertime, a very thick smog can be seen over the horizon and has caused numerous health problems, mostly involving the respiratory system. This is predominantly in part due to its swift development and having millions of cars that are 10 years or older.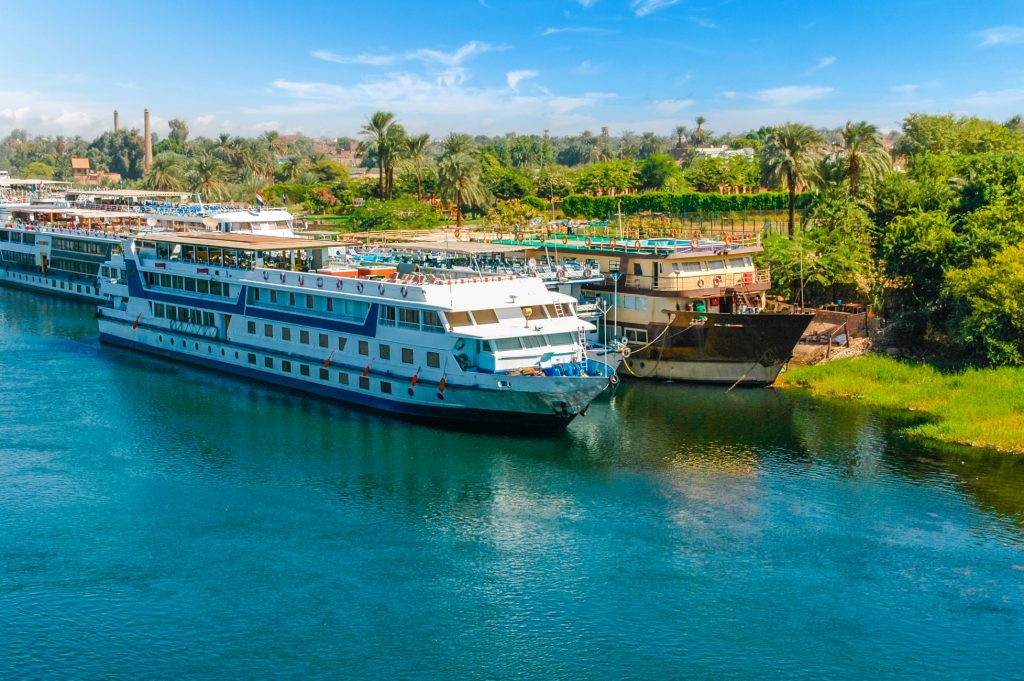 With the overuse of cars comes traffic and congestion that are some of the worst in the world, and in many areas, there is a complete absence of street signals.
Hotels in Cairo where you can stay
When visiting Cairo, you can find accommodation for as low as $80 USD for 7 nights, with a good view and breakfast included. But, Cairo can also be quite expensive, if you just let it.
This apartment is situated only 1 km from Great Sphinx and roughly 1.8 km from Giza Pyramids. The greatest thing when it comes to this accommodation is that you can view the pyramids from your balcony.
It's highly rated by recent guests and they all praise their hosts! Price? A petty $70 USD per 7 nights!
See the Best Hotels in Cairo with a great view!
Maged Pyramids View Inn is another highly praised housing unit. With a 9.0 rating, you can book your spot for 7 nights at roughly $110 USD and be 500m apart from the Great Sphinx.
If you have some money to spend or maybe you're travelling with some friends, then this spacious apartment can be yours for only $400 USD/7 nights. Rated a whooping 9.5 you can sit back and relax in the patio or on the balcony.
Although Cairo has many hotels, if you want to be close to the places mentioned above, I strongly suggest getting a room at Ramses Hilton right of the Nile Cornice. At only $79 USD per night this hotel offers many amenities such as being pet-friendly, free breakfast and in a great area with a luxurious atmosphere. This place should most definitely be on your list of lodgings.
Weather in Cairo
Weather in Cairo averages from 14 degrees Celsius in the winter, to 36 during summer time. Although 36 degrees Celsius might not sound so hot to some, the climate in Egypt is a hot desert one. That means it's (very!) dry with extreme heat.
From March to May, every year, the dusty wind blows creating sand storms, otherwise known as khamasīn. This means humidity drops under 5% and the sun reaches dangerous levels of 45 °C (113 °F).
The best time to visit Egypt would be from October to April. The peak season is December – January, that's when you will find the tourist sites to be most crowded.
Temperatures can be very hot in summer and the sand storms can make things hard to bare. For a tourist, weather in Cairo can be harsh. Try avoiding going out in the sun at noon, if you're visiting Cairo in summer. Always wear sun screen and have something on your head to protect you from the heat. Also, have water at all times – stay hydrated!
Is Cairo safe to visit?
You might be thinking that Cairo is not the safest place to visit, but you couldn't be more wrong. Despite the numerous feuds that are going on, Egypt can be considered fairly safe for tourists.
However, always take caution and do not travel to the Sinai Peninsula (except Sharm El-Sheikh by air) without being in a group. Also try avoiding adventuring alone in the desert and never get too close to the borders.
Cairo, despite having a noticeable security presence, is still a city you should stay alert in, avoid demonstrations and crowds.
Another aspect of big cities is the amount of crime, particularly petty crimes like theft, scams, and pick-pocketing. What was once thought of as being shared among many European cities is no stranger to Cairo. It generally is regarded that anyone who approaches you and offers a service, whether it be as simple as carrying your bags, is most likely a scammer.
Always make sure you travel in groups and only plan your outings with trusted guides. Most of this can be found in reputable institutions like your state department or on travel sites that have a long history of trust. Before departing to Egypt, make sure you read Travel Advisory on your Government's website.